All-Star Hand tops Trade Deadline rankings
How many key players will be available after Midsummer Classic?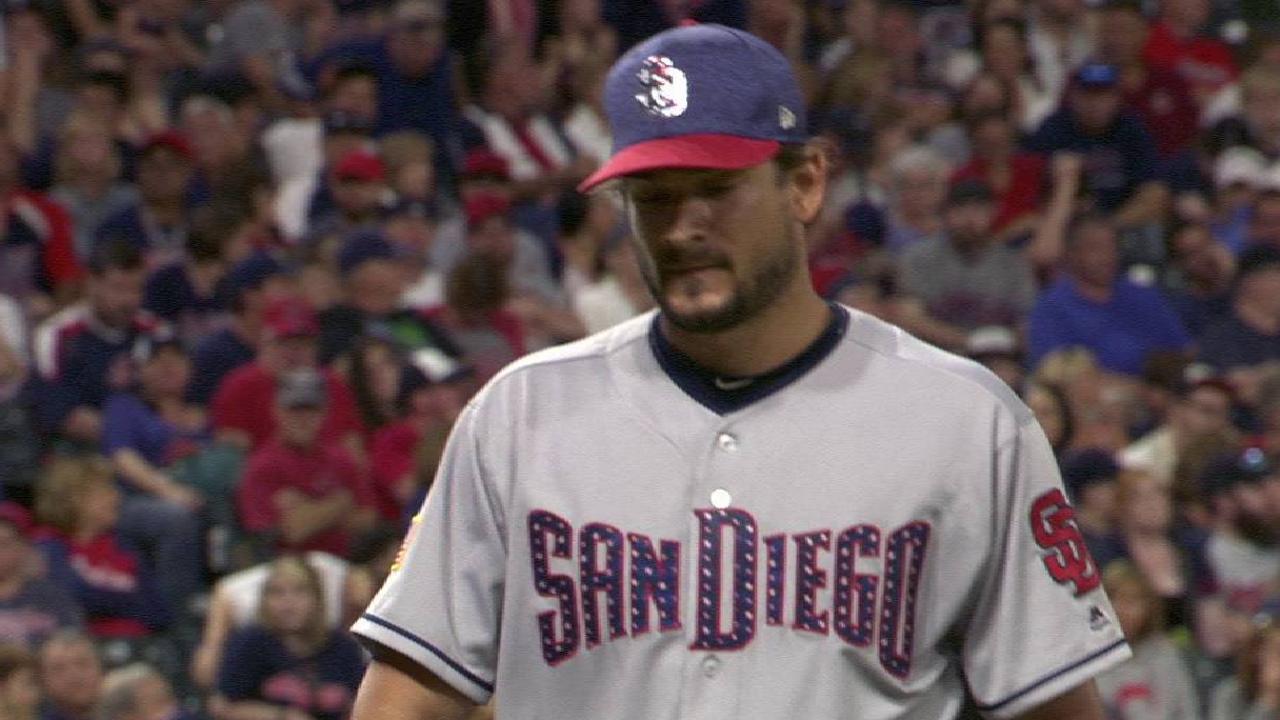 The 2017 All-Star Game presented by Mastercard is Tuesday at 7:30 p.m. ET on FOX, and while Major League Baseball will be celebrating its stars during the week's festivities in Miami, executives from around the big leagues will be watching with an eye toward which of those stars might become available in the coming weeks.
As many as a half-dozen All-Stars could be on the trade block between now and July 31, setting up what should be a wild few weeks as we speed toward the non-waiver Trade Deadline.
Last season, All-Stars Eduardo Nunez, Carlos Beltran, Andrew Miller, Jonathan Lucroy and Mark Melancon were all dealt between the All-Star Game and the Aug. 1, while Fernando Rodney -- another All-Star -- was dealt in the weeks leading up to the Midsummer Classic.
Here's our latest look at who could be headed elsewhere in the eighth installment of MLB.com's Trade Deadline Power Rankings.
1. Brad Hand, LHP, Padres
Contract: $1.375 million (2017); arbitration-eligible in '18-19
Last ranking: 8
It's been nearly a month since Hand last allowed a run, stringing together 11 straight scoreless appearances. With "All-Star" now listed in front of his name, the Padres might take advantage of the market and get a nice haul for the versatile left-hander.
2. J.D. Martinez, RF, Tigers
Contract: $11.75 million (2017)
Last week's ranking: 6
Martinez could be the biggest impact bat moved before July 31, having hit 14 home runs with a 1.004 OPS in his first 50 games this season. Martinez will be a free agent after the season, and he could make himself even more attractive with a big second half for a contender.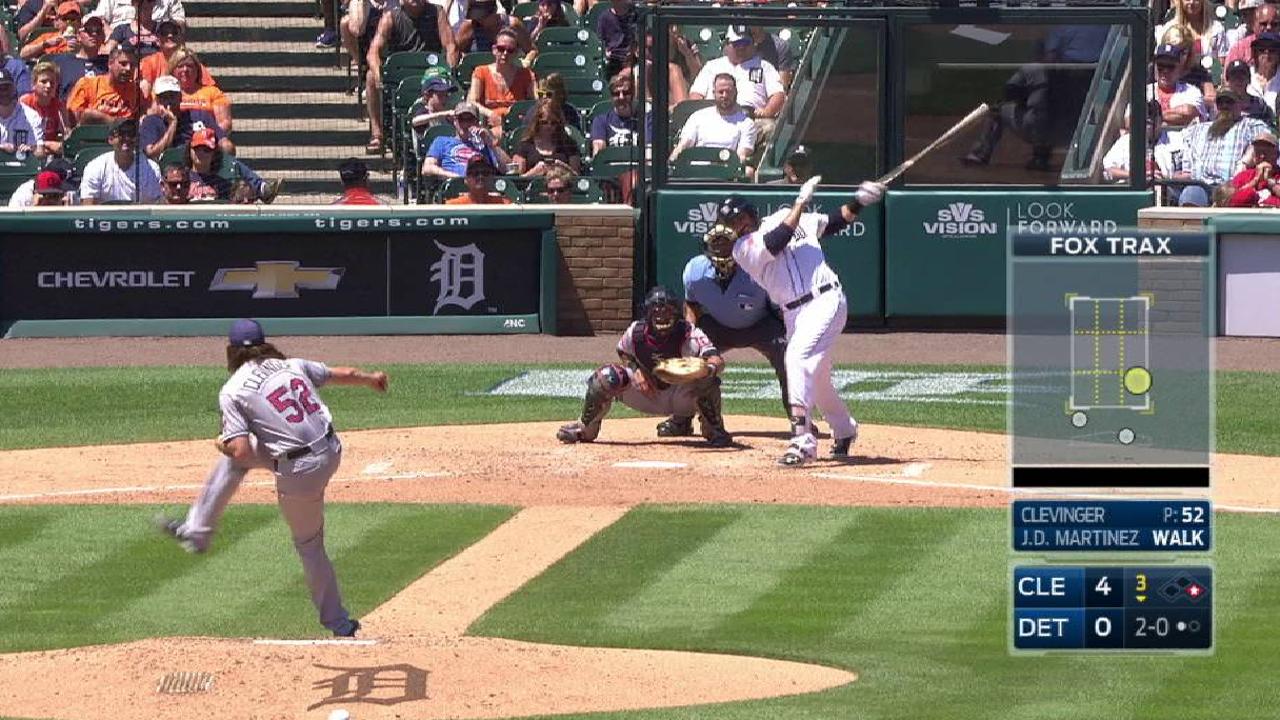 3. David Robertson, RHP, White Sox
Contract: $12 million (2017); $13 million ('18)
Last ranking: 1
Another week has passed and we're still waiting for the White Sox to move their closer. He's going to be traded at some point, and until the Nationals address their bullpen elsewhere, they will continue to be the ideal destination for Robertson.
4. Yonder Alonso, 1B, Athletics
Contract: $4 million (2017)
Last week's ranking: 7
Like Hand, Alonso can now forever put the words "All Star" before his name. Some think that improves the chances for Oakland to extend him, but it's more likely that Alonso's superb season will only raise his price this winter, thus punching his ticket out of the Bay Area.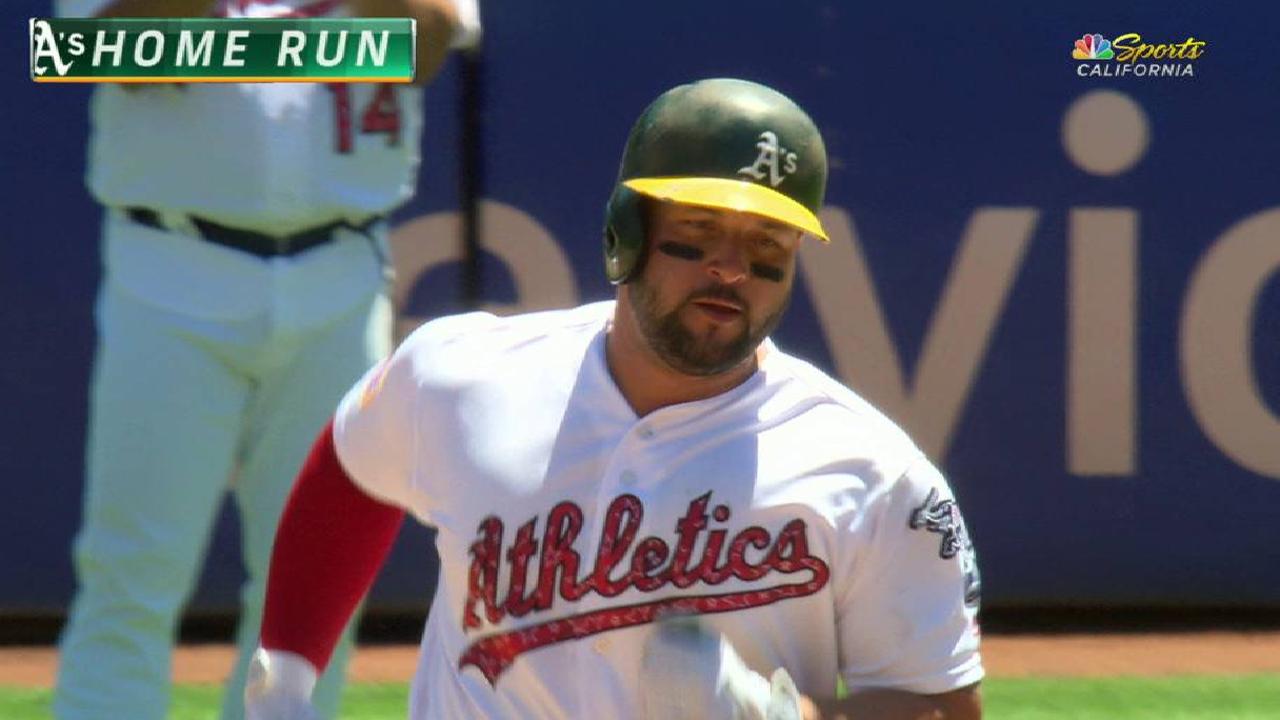 5. Sonny Gray, RHP, Athletics
Contract: $3.575 million (2017); arbitration-eligible in '18-19
Last ranking: 2
Gray has hit his stride of late, pitching to a 1.71 ERA over his past three starts to lower his ERA nearly a full run. So why did he drop in the rankings? Teams looking for front-line starters are likely to wait another two-plus weeks to see if any true aces become available before shelling out the necessary prospects for Gray.
6. Justin Wilson, LHP, Tigers
Contract: $2.7 million (2017); arbitration-eligible in '18
Last ranking: Not ranked
Relievers will be coveted by teams before the Deadline, and Wilson has been one of the best in the game for the past six weeks (1.54 ERA since May 29). Wilson comes with another year of team control, which should bring the Tigers a nice package for the left-hander.
7. Addison Reed, RHP, Mets
Contract: $7.75 million (2017)
Last ranking: 9
The Mets had a glimmer of hope following last week's four-game winning streak, which gave them seven wins in eight games. But three straight losses -- including two against the first-place Nationals -- left them 11 games out in the NL East and 9 1/2 games out of a National League Wild Card spot. Reed, who will become a free agent after the season, is the Mets' best trade chip.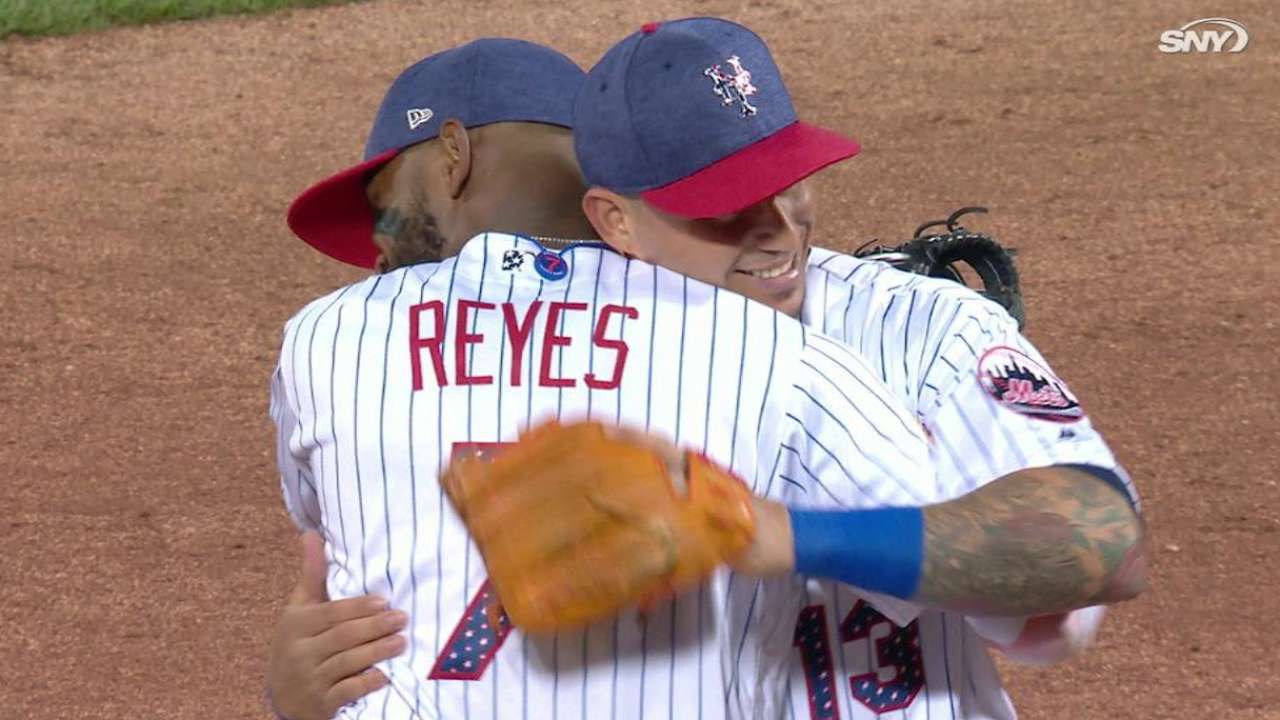 8. Jed Lowrie, 2B/SS/3B, Athletics
Contract: $6.5 million (2017); $6 million option for '18 ($1 million buyout)
Last week's ranking: 5
Like Eduardo Nunez across the Bay, Lowrie offers versatility (he plays second base, shortstop and third base) and a solid bat. This isn't just a hot streak, either; Lowrie's OPS has been above .800 since May 23.
9. Todd Frazier, 3B, White Sox
Contract: $12 million (2017)
Last week's ranking: Not ranked
The Red Sox badly need a third baseman, and with Mike Moustakas seemingly no longer a possibility, Frazier is the best option out there. The White Sox have made no secret of their seller status, and Frazier has played well (nine homers, .975 OPS since June 3) following an awful start to the season.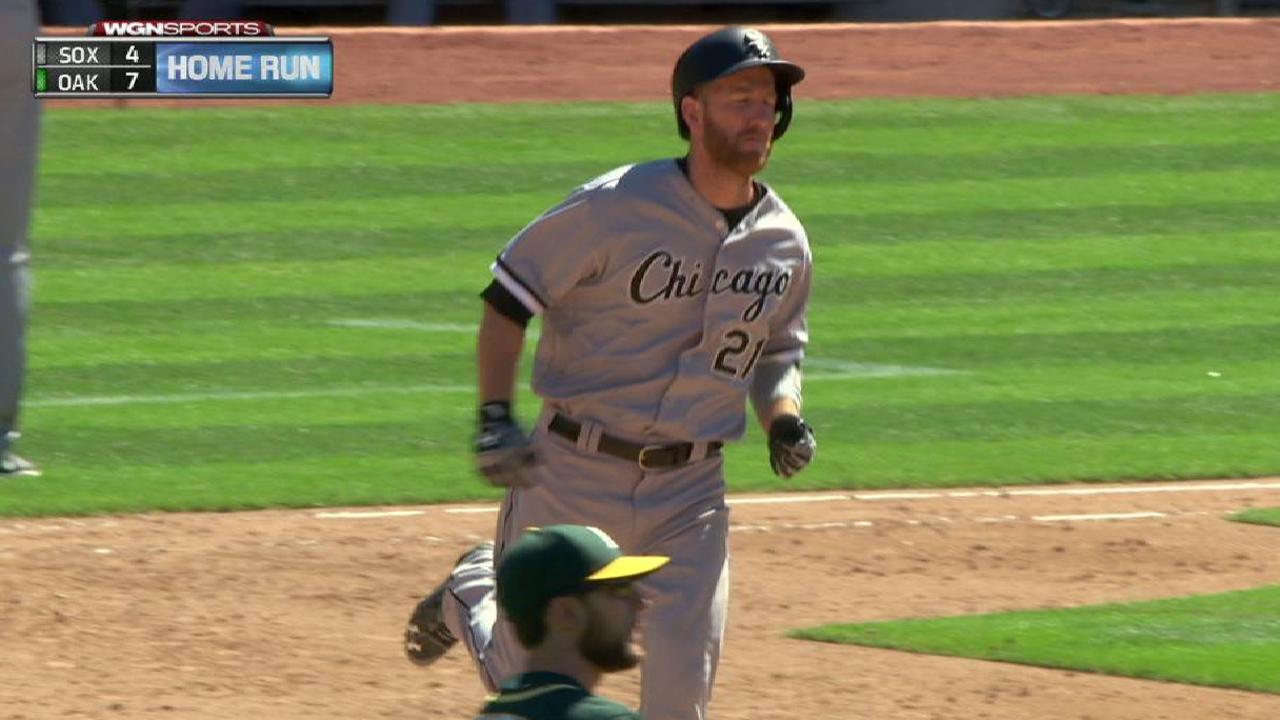 10. Trevor Cahill, RHP, Padres
Contract: $1.75 million (2017)
Last ranking: Not ranked
Cahill returned from the DL with 4 1/3 scoreless innings on the road against the Indians, giving him a 2.96 ERA in eight starts this season. He won't be the best pitcher available this month, but for a small-market team looking to upgrade their rotation with a two-month rental, his pro-rated salary (about $600,000) will be very attractive.
Dropped from last week's rankings: Pat Neshek, AJ Ramos, Nunez
Mark Feinsand, an executive reporter, originally joined MLB.com as a reporter in 2001. This story was not subject to the approval of Major League Baseball or its clubs.