MLB.com Columnist
Jon Paul Morosi
Brewers expected to eye Deadline additions
GM Stearns monitoring market with club in contention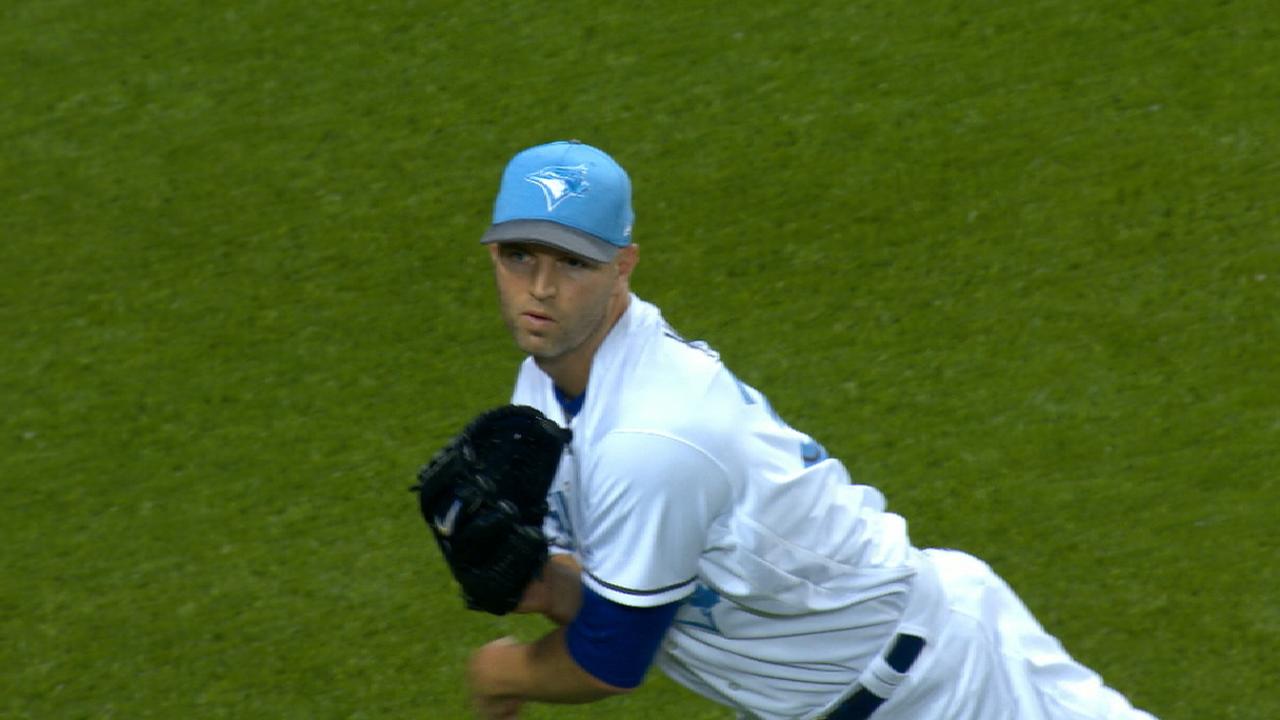 By now, we're all familiar with the Nationals' search for a closer and Astros' desire to augment their starting rotation. But the Brewers are the most intriguing Trade Deadline buyer of all.
Why? Well, for one thing, they're the most unexpected contender in the Major Leagues. Even the most ardent Milwaukee fan would've had difficulty predicting in April that the Brewers would lead the National League Central by the All-Star break.
Yet the Brewers are assured of ending the first half atop the division, and general manager David Stearns is prepared to make "buy" trades a year or two ahead of schedule.
Fortunately for the Brewers, Stearns is familiar with how to seize upon the momentum of a sudden contender: He was an assistant general manager with the Astros two years ago, when American League Cy Young Award winner Dallas Keuchel and an energetic group of position players accelerated that franchise's rebuild.
Stearns worked alongside Houston GM Jeff Luhnow as the Astros struck a significant deal on July 30 of that year -- with the Brewers, of all teams. Carlos Gomez and Mike Fiers landed in Houston, and four prospects went to Milwaukee; two of them -- right fielder Domingo Santana and left-hander Josh Hader -- are playing key roles for the Brewers in 2017.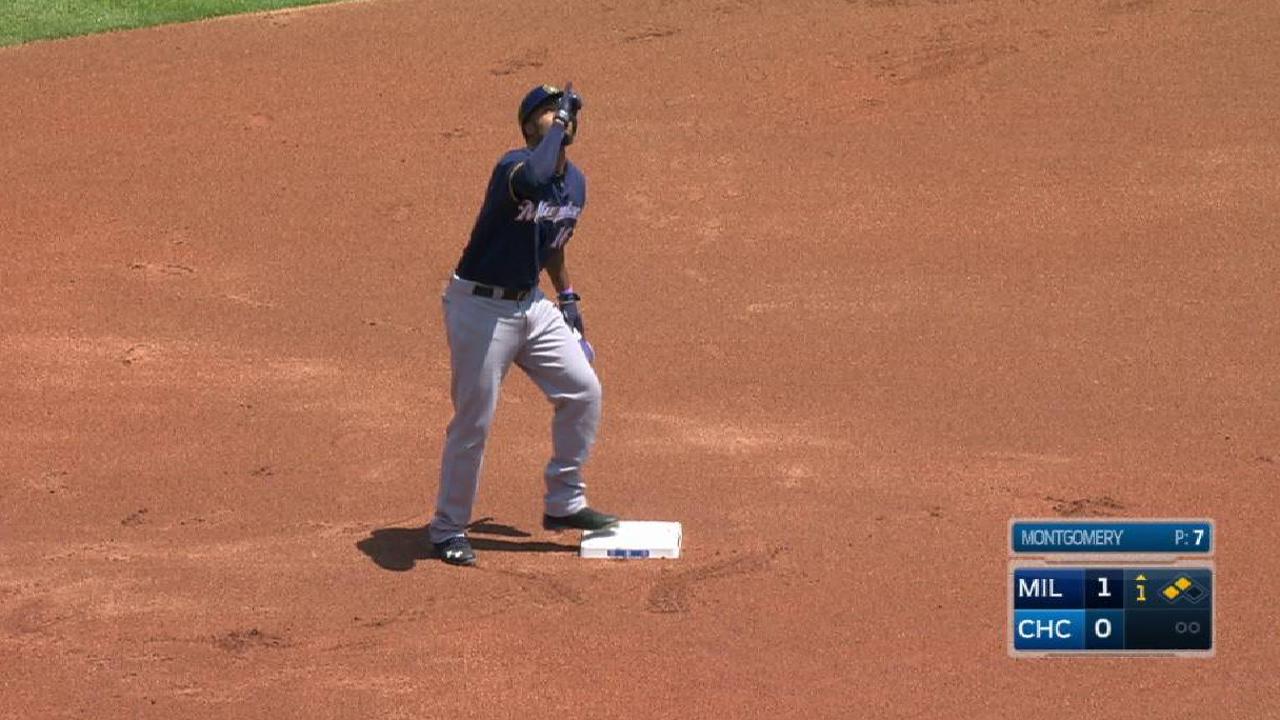 The Astros earned a berth in the 2015 AL Division Series, so it can be said that the trade benefited both parties. However, Houston remains haunted by one trade the club didn't make on Deadline day 2015; it was close to landing Craig Kimbrel or Aroldis Chapman -- and ended up with neither. In the end, the Astros were one impact reliever short in their ALDS loss to the eventual World Series champion Royals.
While the circumstances aren't exactly alike, perhaps Stearns will remember Houston's heartbreak and move decisively now. In fact, sources say the Brewers are doing background work on Sonny Gray, Jose Quintana and other impact starters. (Gerrit Cole would be an in-division move, making him a less plausible option.)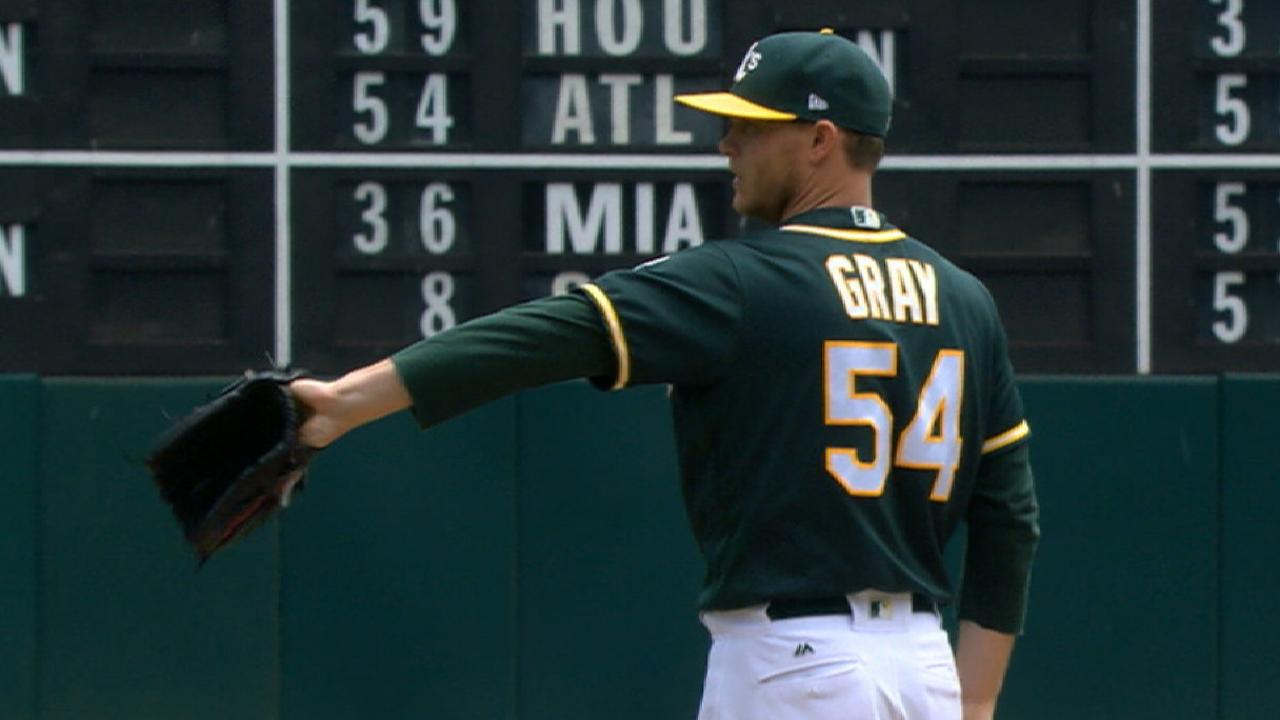 Milwaukee has two key assets at Stearns' disposal. One is a farm system that features five prospects ranked in the top 55 on MLBPipeline.com's Top 100 Prospects list: outfielders Lewis Brinson and Corey Ray; Hader; right-hander Luis Ortiz; and infielder Isan Diaz.
The other attribute is the Majors' lowest payroll in 2017 (around $78 million), according to spotrac.com, with only $25 million on the books for next year. And this is a franchise that carried payrolls in excess of $100 million earlier in the decade.
In other words, the Brewers can take on future salaries -- probably not Justin Verlander's $28 million in both 2018 and '19, but likely J.A. Happ's $13 million next year.
Happ, 34, is a good fit for the Brewers in many ways, assuming the Blue Jays make him available, as expected: He'd bring postseason experience -- including a victory in last year's ALDS -- to a pitching staff short on October innings. He's also left-handed, a good contrast for a Milwaukee rotation dominated recently by right-handers. And Happ is peaking at the right time of year, with five consecutive quality starts.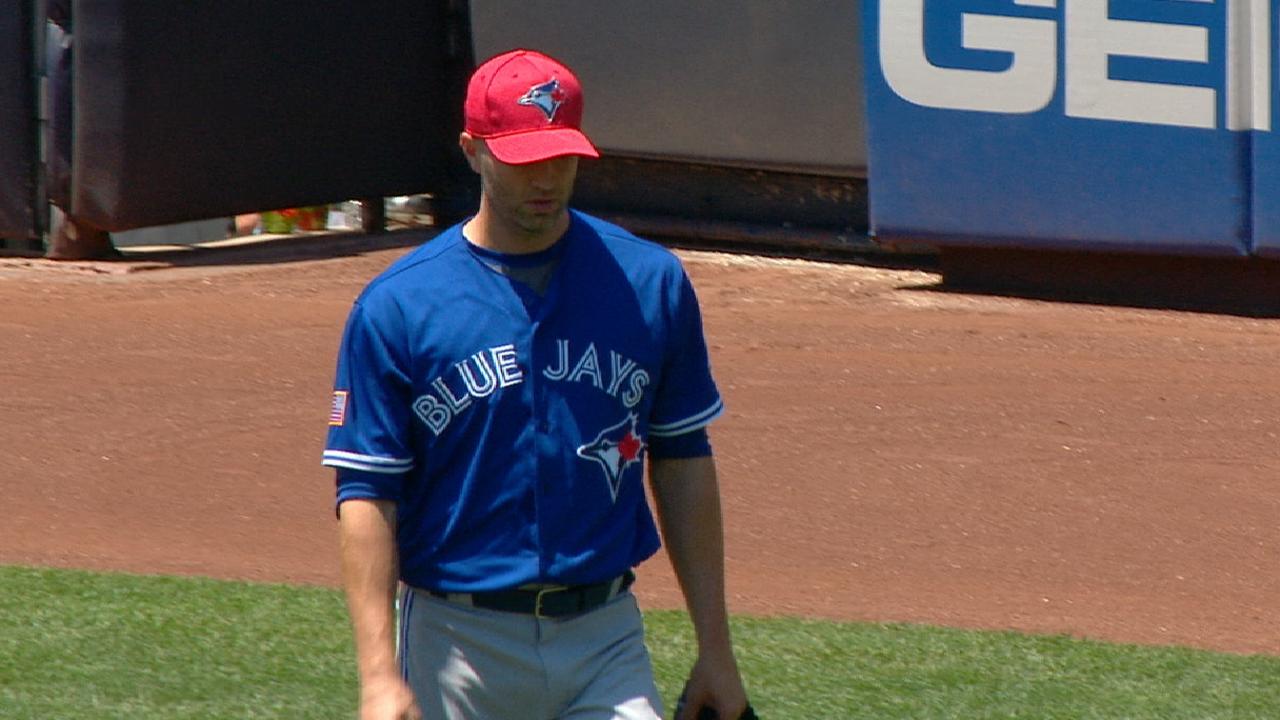 One more factor that could facilitate talks between the Brewers and Blue Jays: As a young executive, Stearns worked in Cleveland under current Toronto president/CEO Mark Shapiro and GM Ross Atkins. In baseball, familiarity often fosters deal making.
• One follow-up to this week's note on the possibility of a Josh Donaldson trade: If the Blue Jays aren't confident they will sign Donaldson to an extension beyond the 2018 season, then this month is their best opportunity to maximize his trade value.
And for the record, there are no signals that Donaldson is close to signing an extension with the Blue Jays.
Shortstop Troy Tulowitzki, a below league-average hitter since arriving to Toronto in 2015, is under contract through '20. The Blue Jays have two elite prospects -- Bo Bichette and Vladimir Guerrero Jr. -- who play on the left side of the infield and could arrive to the Majors around '19.
As brilliantly as Donaldson has played for the Blue Jays -- he won the AL MVP Award in 2015 -- it's difficult to imagine the team is eager to lock in a soon-to-be 32-year-old third baseman for five years, under the circumstances.
Meanwhile, the Giants are so insistent on finding an impact corner bat that they're willing to consider a Donaldson trade even as he approaches his walk year. San Francisco second baseman Joe Panik would fit the Toronto's lineup well, with Devon Travis' ongoing injury issues and the team's desire to add left-handed bats.
• The Royals, now clearly a buyer, are looking for controllable starting pitchers -- and had a scout watch Gray earlier this week.
Jon Paul Morosi is a columnist for MLB.com. This story was not subject to the approval of Major League Baseball or its clubs.