Bour falls short in Final Vote, but Derby ahead
ST. LOUIS -- When all the results came in, it wasn't a matter of the outcome for Marlins first baseman Justin Bour. Just being in the race was worthwhile.
MLB announced the results of the Esurance MLB All-Star Game Final Vote on Thursday, and Dodgers third baseman Justin Turner got the National League nod. Bour, who gained a major endorsement from professional wrestling legend Ric Flair, finished fifth.
"It's a huge honor just to be considered for something like that," Bour said.
• Play Derby Bracket Challenge for shot at WS tix
In the American League, Kansas City third baseman Mike Moustakas was the winner. Turner and Moustakas round out the rosters for the NL and AL for Tuesday's MLB All-Star Game presented by Mastercard at Marlins Park (7:30 p.m. ET on FOX).
Supporters of Bour, however, still will see the left-handed-hitting first baseman at during the festivities because he will participate in Monday's T-Mobile Home Run Derby (8 p.m. ET on ESPN). Bour is seeded seventh and will face No. 2 seed, Aaron Judge of the Yankees.
• Play the Home Run Derby game
The Marlins will be well represented in the Derby, with defending champion Giancarlo Stanton the No. 1 seed. He is matched against Yankees catcher Gary Sanchez in the Derby. Stanton also was selected as an All-Star reserve.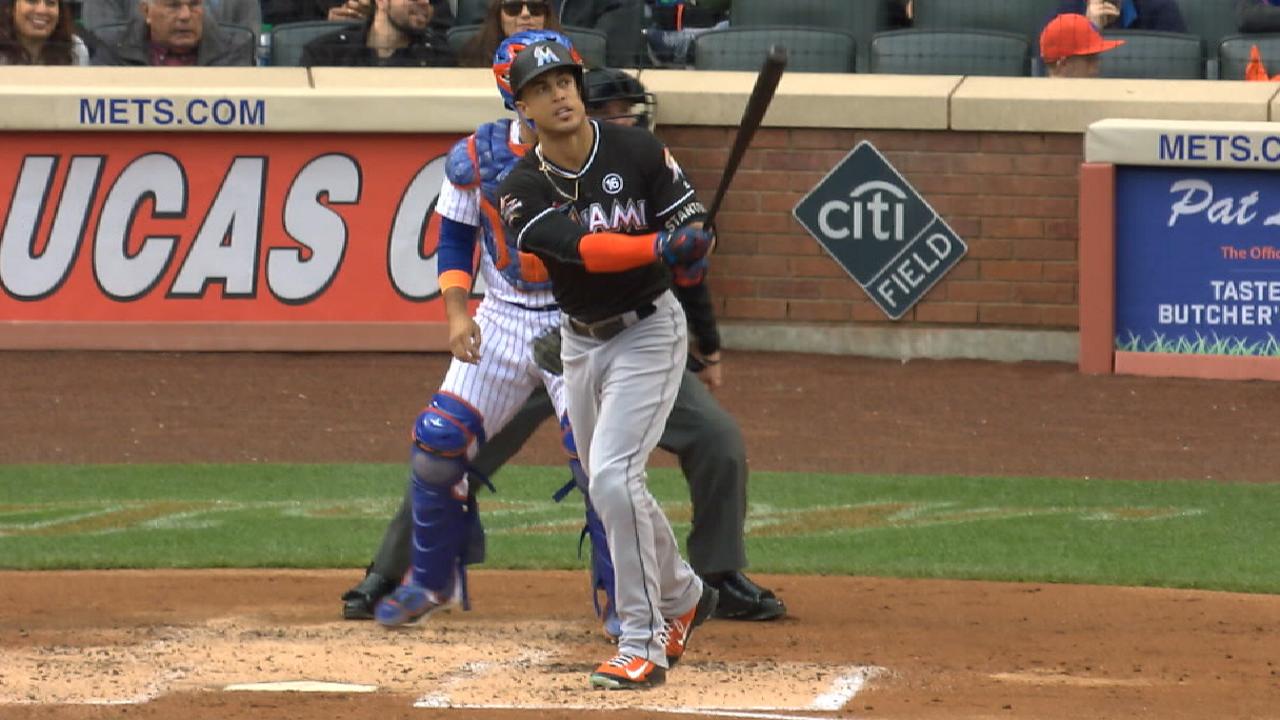 Marcell Ozuna, who took over the MLB lead in RBIs with 67 after collecting three in Thursday's 4-3 loss in St. Louis, has been voted in as a starting outfielder.
• Derby FAQ: Format, rules, more
Bour should be formidable at Marlins Park. The 29-year-old has 19 home runs with 55 RBIs.
Marlins manager Don Mattingly believes both of his players have a legitimate shot to win the Home Run Derby.
"G is the champion from last year, knows the format," Mattingly said. "Probably a little bit of an advantage. But J.B. is interesting to watch. You guys talk about Stanton and Statcast™ all the time, but if you look it up, J.B. is consistently higher off the bat."
According to Statcast™, Bour's average exit velocity on all balls in play is 90.4 mph, compared to Stanton's 90.9 mph.
"J.B. hits the ball pretty good," Mattingly said. "When he hits them, they stay hit. So it ought to be fun."
Joe Frisaro has covered the Marlins for MLB.com since 2002. Follow him on Twitter @JoeFrisaro and listen to his podcast. This story was not subject to the approval of Major League Baseball or its clubs.