MLB.com Columnist
Anthony Castrovince
MLB Network recalls memorable '90s Indians
'The Dynasty That Almost Was' airs Wed. at 7:30 p.m. ET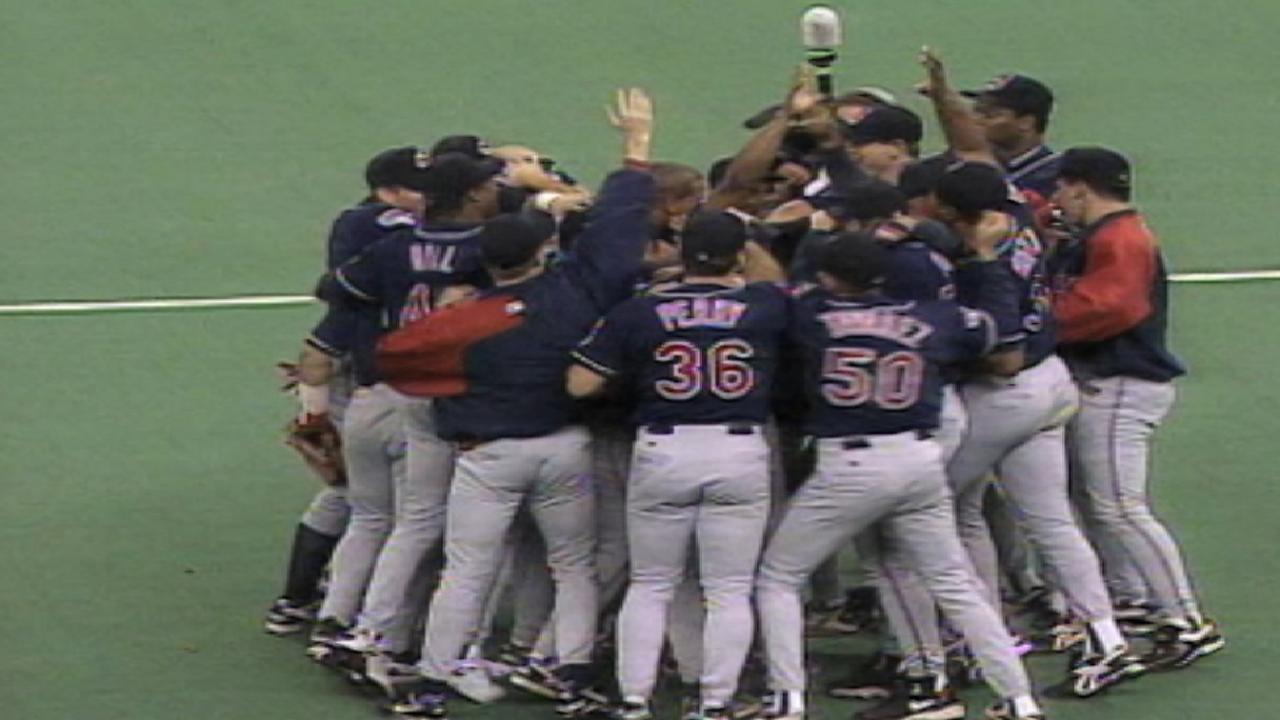 CLEVELAND -- If you lived it, if you invested in it, its ultimate effects have been difficult to process over the years.
The 1990s Indians inspired great pride, but also great pain. They were quite a team for a time but not quite the team of their time. They were fearless, flamboyant, fantastic -- six division titles in seven years, two American League pennants, a then-record 455 straight sellouts. In a beautiful new ballpark, in a city longing for sporting success with the Browns having bounced for Baltimore, those Indians teams won hearts ... but no World Series titles.
What do you do with a legacy like that? Celebrate it? Bemoan it? If you're MLB Network, you document it, and "The Dynasty That Almost Was" -- a 90-minute feature that airs at 7:30 p.m. ET on Wednesday -- is, for Tribe fans, a must-watch show that, yes, will be hard to watch.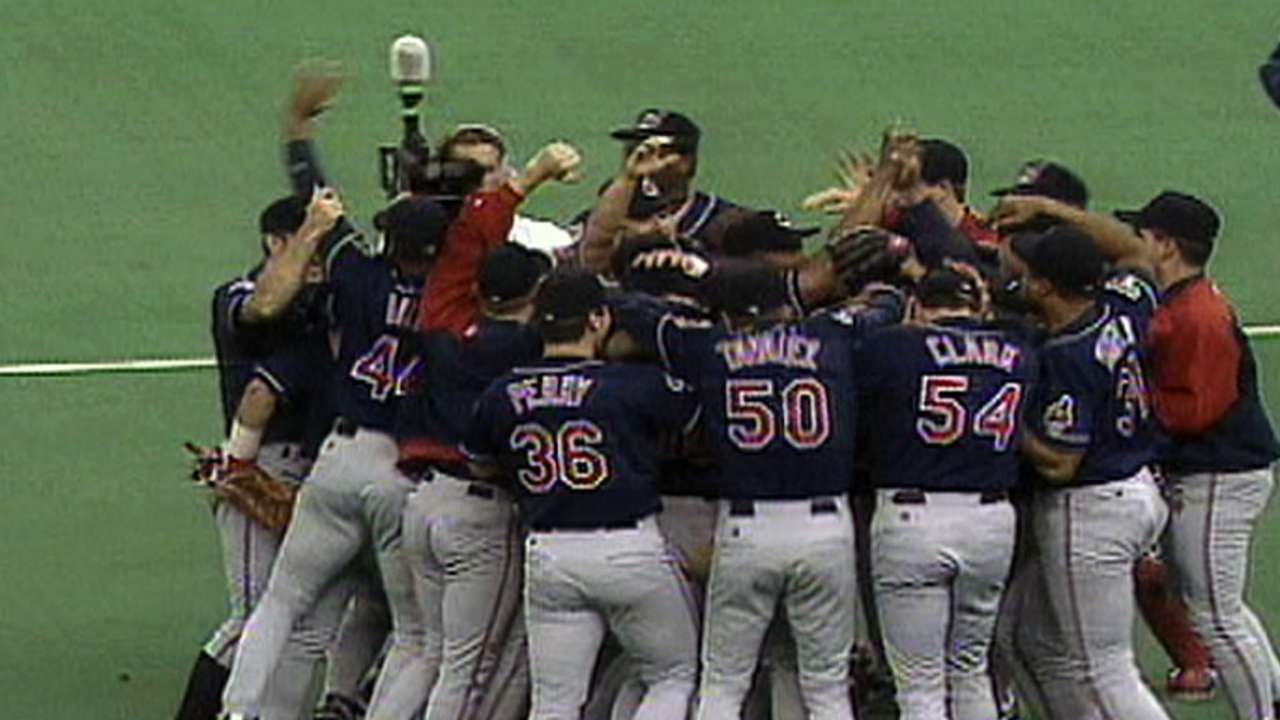 The film is narrated by Corbin Bernsen -- star of the movie "Major League," which until the 1990s Indians came along was, sadly, as close as the franchise had gotten to the postseason for many decades. And just as you didn't have to be a Cleveland fan to appreciate "Major League," you don't have to be one to appreciate this compelling look at a team that came up short in the World Series, but not in the realm of entertainment and intrigue.
The Indians, featuring a front office that would become a cradle of future general managers, paired a homegrown core with a new park to create a contender -- a formula other franchises would attempt to follow. But beyond great composition, those Tribe clubs had great color.
Albert Belle, who was basically the only interorganizational talent worth building around when John Hart took over in the late 1980s, had a WWE-like presence in that 1995 lineup -- big of both talent and temper. And the special goes into detail of how Hart and his assistant, Dan O'Dowd, used the MLB Draft, the trade market and, eventually, the free-agent market to surround Belle with the cast of characters (Kenny Lofton, Jim Thome, Omar Vizquel, Manny Ramirez, Carlos Baerga, Eddie Murray, Sandy Alomar Jr., etc.) that would make up the '95 Indians -- a club that flipped bats, routinely staged dramatic late-inning wins, danced to Montell Jordan (look it up, kids) and absolutely dominated a strike-shortened regular season. It has the blessing and the curse of being remembered as one of the greatest teams in history to not win it all.
Members of the 1995 club, which was feted with the ultra-rare World Series loser's parade upon its return from Game 6 in Atlanta, can't help but wonder if the Fall Classic might have shifted had home-plate umpire Joe Brinkman's Tom Glavine-supporting strike zone not been wider than the Atlanta-Fulton County Stadium concourse. (Seriously, the sequence of pitch replays in the documentary will rile up Tribe fans all over again.)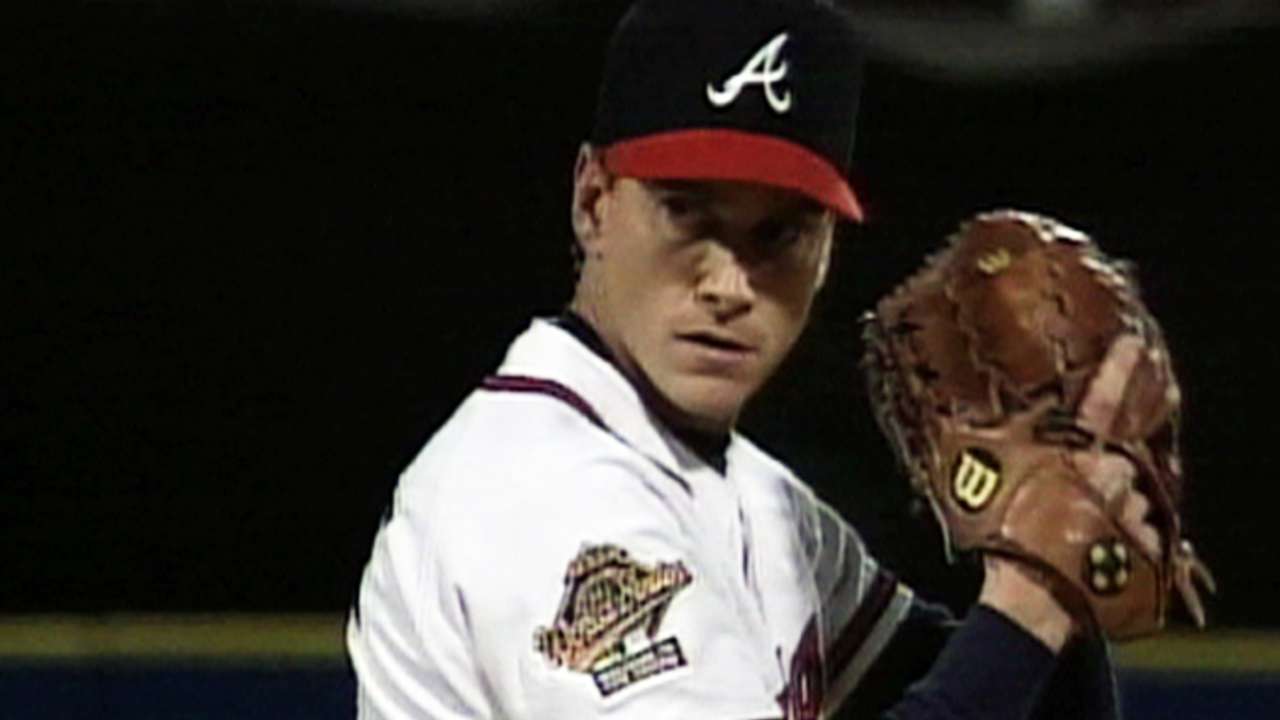 Hart and O'Dowd still regret the post-1997 hesitation to reel in Pedro Martinez (it would have taken a package of reigning October hero Jaret Wright and then-prospect Bartolo Colon to extract him from the Expos), who went on to dominate them in Boston's '99 AL Division Series clincher.
Belle, whose only present-day appearance in the doc is a characteristically cantankerous voicemail left for the producer, wonders what might have happened had the Indians ponied up the cash to keep the core of the 1995 club together (which isn't exactly fair, considering they went to the World Series their first year without Belle, whose anger issues had created distraction upon distraction).
The biggest ifs of all, of course, revolve around the late innings of Game 7 in 1997, and the documentary's climax, which features some never-previously-aired footage from the Tribe clubhouse during the late innings, takes you right back to the anguish of that evening.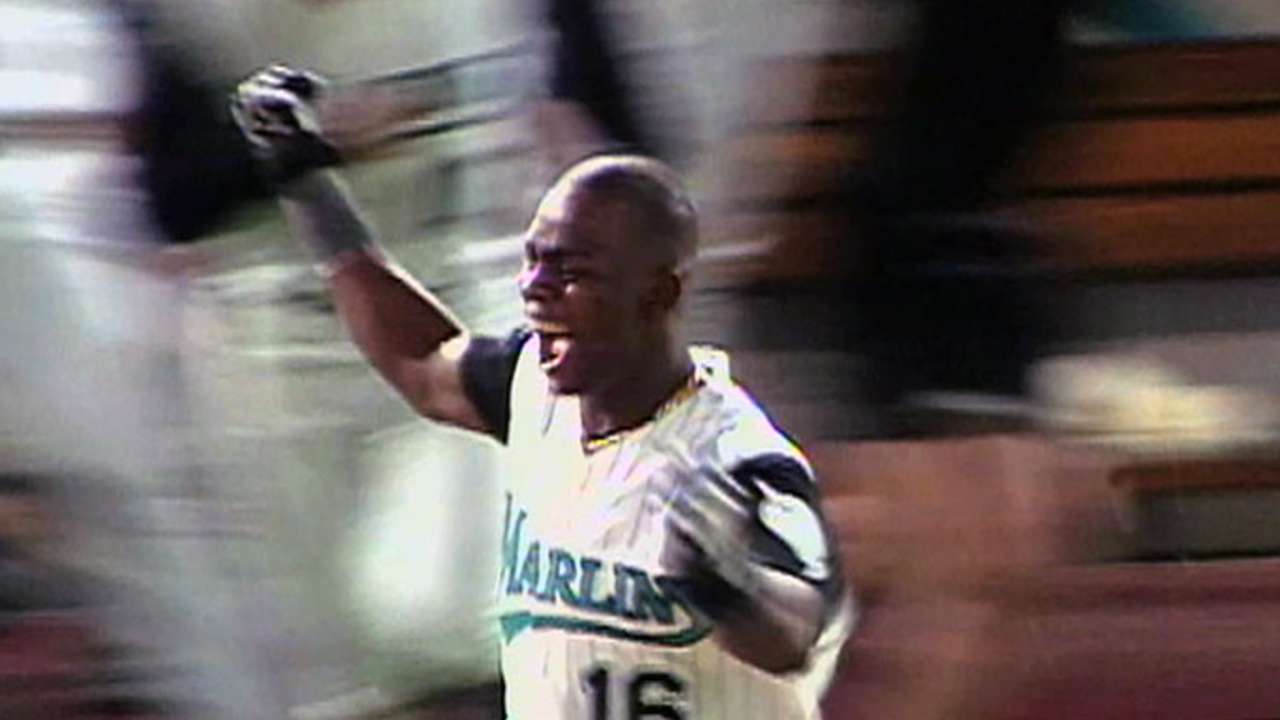 When the Indians staged a screening at Progressive Field a couple weeks back, there were Tribe fans leaving with tears in their eyes. They still feel the pain in these parts, and it obviously wasn't lessened any by the result of last year's World Series Game 7. But "The Dynasty That Almost Was" succeeds in conjuring up not just the pain, but also the appreciation for what the Indians accomplished in that remarkable run of excellence.
Anthony Castrovince has been a reporter for MLB.com since 2004. Read his columns and follow him on Twitter at @Castrovince. This story was not subject to the approval of Major League Baseball or its clubs.