MLB.com Columnist
Jon Paul Morosi
Sources: Blue Jays could be big sellers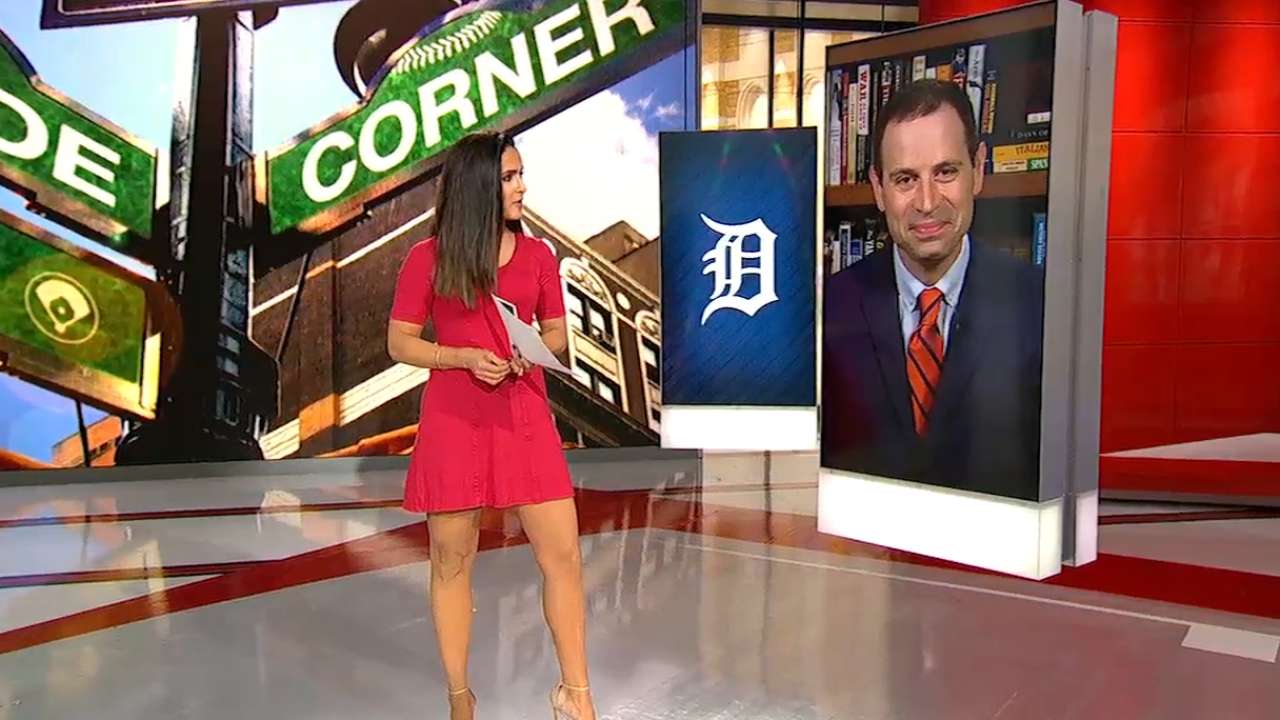 Even after a victory at Yankee Stadium on the Fourth of July, the Blue Jays are a last-place team with the American League's fourth-worst record.
Multiple executives around the Major Leagues expect Toronto to be a seller at the 2017 non-waiver Trade Deadline, as first reported Tuesday by ESPN's Buster Olney. Blue Jays general manager Ross Atkins has made no public comments acknowledging such plans, but Toronto had the Majors' oldest Opening Day roster this year, and there is little wisdom in retaining an aging core that isn't winning.
So now the question is whether a one-month "sale" becomes a multiyear "rebuild." There is a sharp distinction between those two terms.
For the 2017 Blue Jays, a "sale" involves trading players without guaranteed contracts beyond this season: most prominently, outfielder Jose Bautista and starting pitchers Marco Estrada and Francisco Liriano.
If they aren't available already, they will be soon, sources indicated to MLB.com on Tuesday. But what value do those players have?
Bautista, who turns 37 in October, is posting diminished offensive numbers for a third straight season. He's now a league-average hitter by OPS+, and concerns about his defensive ability likely will restrict his market to the AL.
Estrada struggled to a 9.11 ERA in June. Liriano has a 5.66 ERA for the season. They may be of interest to National League clubs seeking rotation depth, but neither is pitching well enough to be a priority for a contending general manager.
Thus, Toronto can't trade Bautista, Estrada and Liriano -- only -- and credibly describe the moves as a "rebuild." The returns will be too modest to bring a massive infusion of talent to the farm system.
For the R-word to be appropriate, the Blue Jays must trade at least one (or more) of the following group: third baseman Josh Donaldson and starting pitchers Marcus Stroman, J.A. Happ and Aaron Sanchez, who is on the disabled list and unlikely to be dealt.
Donaldson and Happ are eligible for free agency after 2018, which makes them the bellwethers for club president/CEO Mark Shapiro and Atkins. If Donaldson and Happ truly become available, then Toronto is on the precipice of a rebuild, less than 12 months after a second consecutive AL Championship Series berth.
The Red Sox and Yankees would like to upgrade at third base, but it's difficult to imagine the Blue Jays dealing the 2015 AL Most Valuable Player Award winner to a division rival. The Cardinals have interest in Donaldson, sources say, although the teams had not begun trade talks as of Tuesday.
The Cards want to add an impact bat before Opening Day 2018 and can treat the Trade Deadline as an early opening of their offseason activity. Donaldson would stabilize the cleanup spot, where seven players have started for St. Louis this season; Jedd Gyorko, who has been productive for the club at third base, has the versatility to play another position if Donaldson lands with the Cardinals.
It's noteworthy that Shapiro and Cardinals president of baseball operations John Mozeliak have a good history of consummating trades. Shapiro, then with the Indians, traded Mark DeRosa to the Cards in 2009, early in Mozeliak's tenure as St. Louis' GM. One year later, Shapiro and Mozeliak collaborated on the three-way trade that sent Jake Westbrook to St. Louis ... and prospect Corey Kluber to Cleveland.
The Giants, otherwise a deadline seller, also could become involved in the Donaldson market, although rookie Jae-Gyun Hwang has been impressive recently at third base for San Francisco.
Happ, meanwhile, is improving his stock at precisely the right time. After Tuesday's win in New York, he's riding a streak of five consecutive quality starts. Happ owns strong career numbers against the Red Sox, Yankees and Astros -- three AL suitors who could pursue him with October in mind, because of his success against the other two.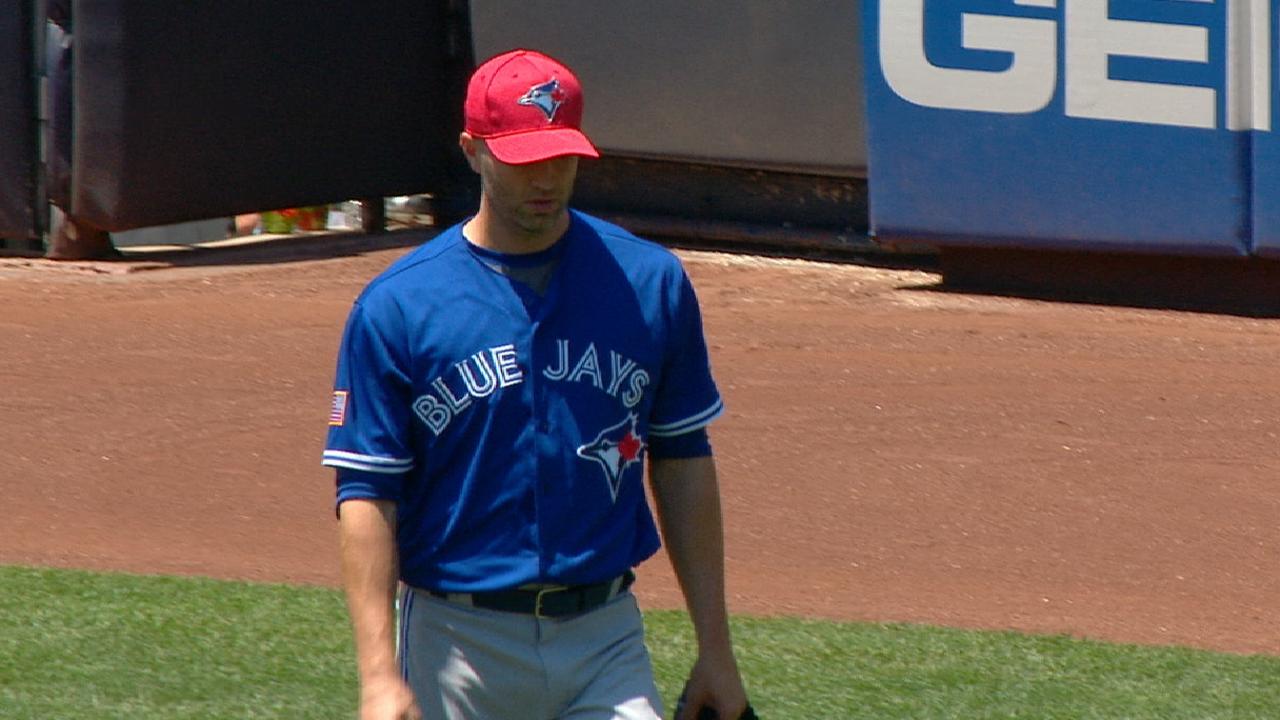 Toronto's farm system is in better shape than one year ago, with Lansing Lugnuts infielders Bo Bichette and Vladimir Guerrero Jr. set to participate in the 2017 SiriusXM All-Star Futures Game -- a rarity for the Class A Advanced Midwest League. The Blue Jays also may have found a catcher for the future in 22-year-old Danny Jansen, who has posted a .902 OPS between high Class A and Double-A this year.
Marlins outfielders Giancarlo Stanton and Marcell Ozuna are popular trade targets, but aren't going anywhere -- yet. Sources say team officials aren't willing to discuss either player in trades until there's clarity on the sale of the franchise to new owners.
The Dodgers are looking for a starting pitcher and a left-handed reliever, sources say. Based on the history of Dodgers executives Andrew Friedman and Farhan Zaidi -- including last year's acquisition of Rich Hill and Josh Reddick from the Oakland A's -- they will try to acquire both pitchers in a single trade, in order to minimize the impact of the prospect cost.
Jon Paul Morosi is a columnist for MLB.com. This story was not subject to the approval of Major League Baseball or its clubs.