Judge y Sánchez irán al Festival de Jonrones en Miami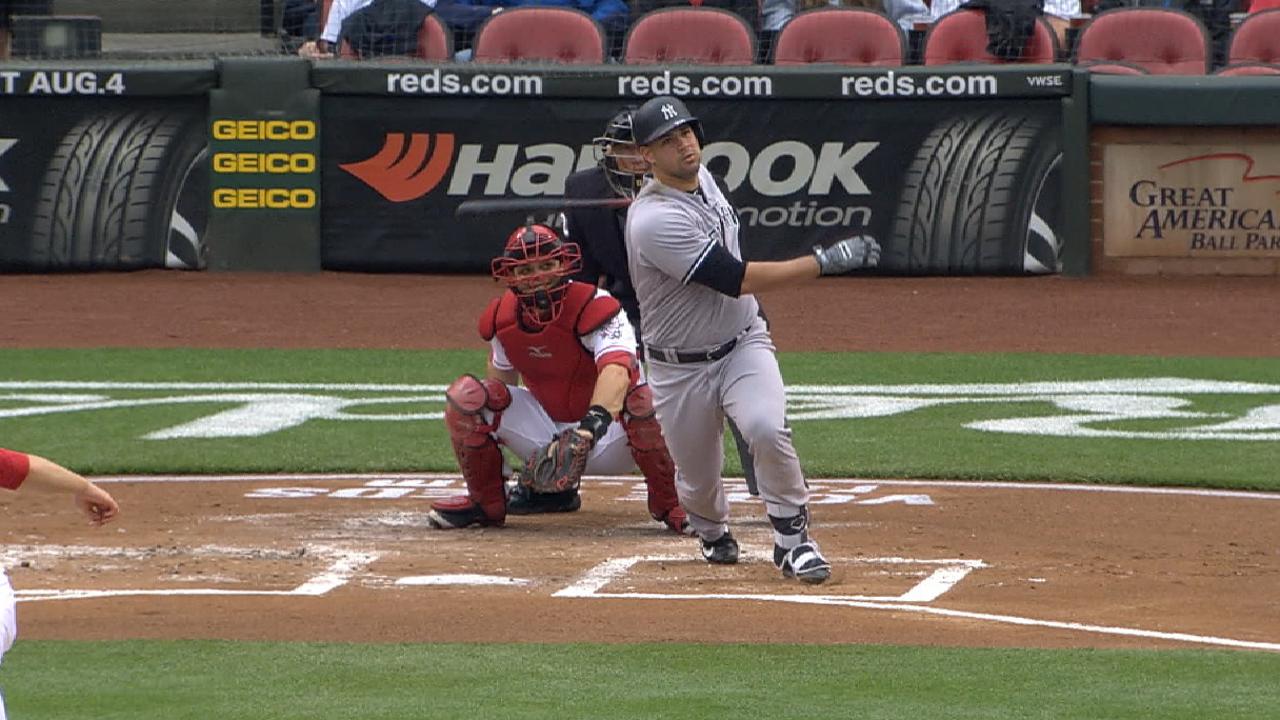 NUEVA YORK -- Aaron Judge y Gary Sánchez, los precoces toleteros que han cargado a la ofensiva de los Yanquis de Nueva York, participarán en el Derby de Jonrones en Miami el 10 de julio.
Judge, un novato que disparó un jonrón en su primer turno al bate en agosto pasado, lidera la mayores con 27 cuadrangulares. El jardinero también comanda los rubros de promedio al bate con .327 y carreras remolcadas con 62.
"Estoy muy feliz", dijo Judge el lunes. "Hemos conformado un grupo excelente. La oportunidad de enfrentarme con Gary debe ser algo divertido. Creo que ambos estamos muy entusiasmados".
Sánchez batea para .289 con 13 jonrones y 40 impulsadas, pese a que se perdió casi un mes por una lesión en el bíceps.
"Será algo especial", dijo el receptor dominicano. "Creo que los fanáticos lo van a disfrutar.... Y si yo no puedo ganar, quiero que Judge sea al ganador".
Los Yanquis anunciaron la participación de sus 'Baby Bombers' en sus cuentas de Twitter el lunes, previo a un juego contra Toronto.
Judge reconoció que Grandes Ligas le había invitado hace un buen rato, pero consideraba que el momento no era oportuno para comunicar la decisión. Enfocándose en la campaña de los Yanquis, prefirió aguardar hasta el anuncio de los rosters del Juego de Estrellas el domingo.
El toletero de los Marlins Giancarlo Stanton buscará revalidar su título en casa. El novato de los Dodgers Cody Bellinger, puntero en la Liga Nacional con 24 jonrones, también confirmó su presencia.
Aparte de Stanton, los otros participantes serán el dominicano Miguel Sanó (Mellizos), Justin Bour (Marlins), Charlie Blackmon (Rockies) y Mike Moustakas (Reales).
Pese a sus prodigiosos números, Judge dijo que no acusará presión adicional para ganar la exhibición en el espacioso Marlins Park.
"Solo saldré a divertirme", acotó.
You've asked, he's answered. Check out which Yankee(s) are headed to Miami to participate in the HR Derby... pic.twitter.com/OoUxIaWFuo
- Text A3 to 89269 (@Yankees) July 3, 2017
-- Hola, sólo quería informales que participaré en el Festival de Jonrones. Y como si fuera poco, un amigo me acompañará.
-- Así es, nos vemos en Miami.