Bullpen of the Week: Giants
Dyson, Strickland, Gearrin help SF overcome loss of closer Melancon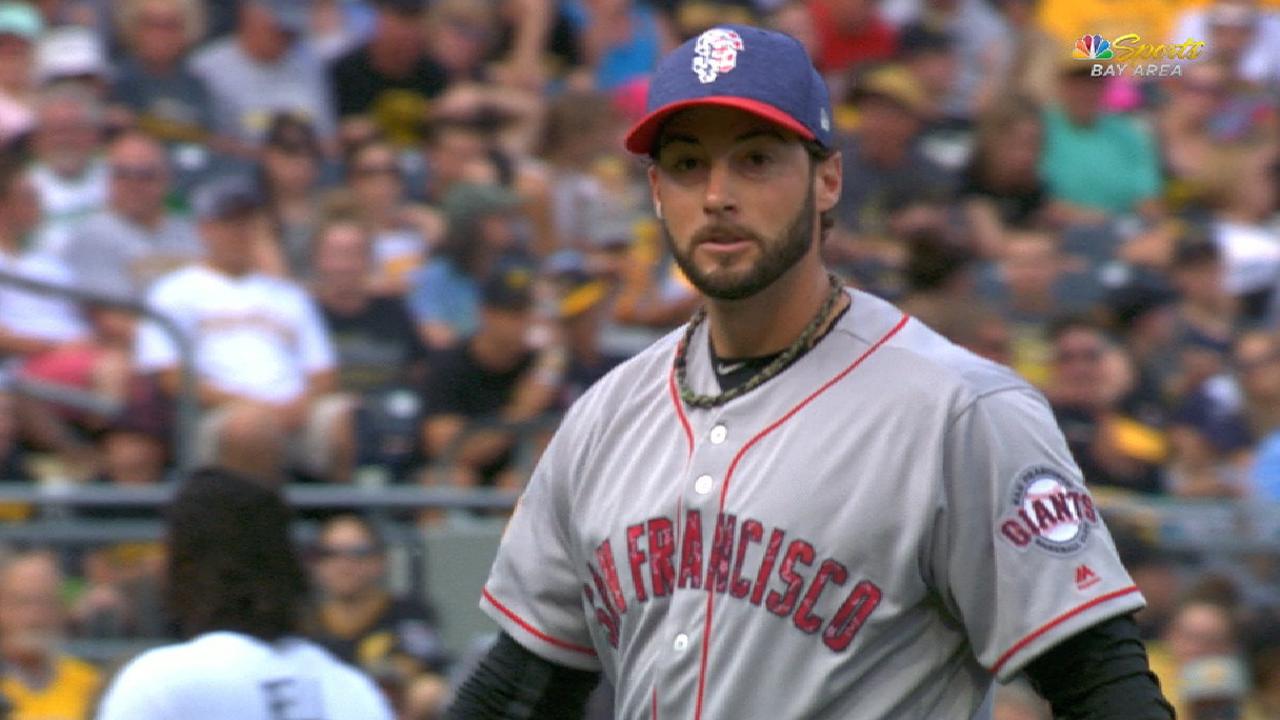 The San Francisco Giants have struggled for much of the first half of 2017, but they're hot now, and one reason has been the work of their relief pitchers.
The Giants went a perfect 6-0 during the recently completed week in the Major Leagues, and their bullpen was stellar throughout, which earned San Francisco the honor of "Bullpen of the Week presented by The Hartford."
BULLPEN OF THE WEEK WINNERS
As part of the MLB Prevailing Moments program, each Monday throughout the 2017 season, MLB.com is honoring the "Bullpen of the Week presented by The Hartford." An industry-wide panel of MLB experts, including legendary stats guru Bill James, constructed a metric based on James' widely renowned game-score formula, to provide a weekly measurement of team-bullpen performance.
Here's how the Bullpen Rating System is compiled for each week. For reference, a weekly score of 100 is considered outstanding:
• Add 1.5 points for each out recorded
• Add 1.5 points for each strikeout
• Add 5 points for a save
• Subtract 2 points for each hit allowed
• Subtract 4 points for each earned run allowed
• Subtract 2 points for each unearned run allowed
• Subtract 1 point for each walk
• Subtract 5 points for a blown save
The Giants bullpen scored a rating of 116 points by allowing three earned runs and 15 hits in 25 2/3 innings. Relievers struck out 25 batters against 10 walks, and they earned three saves.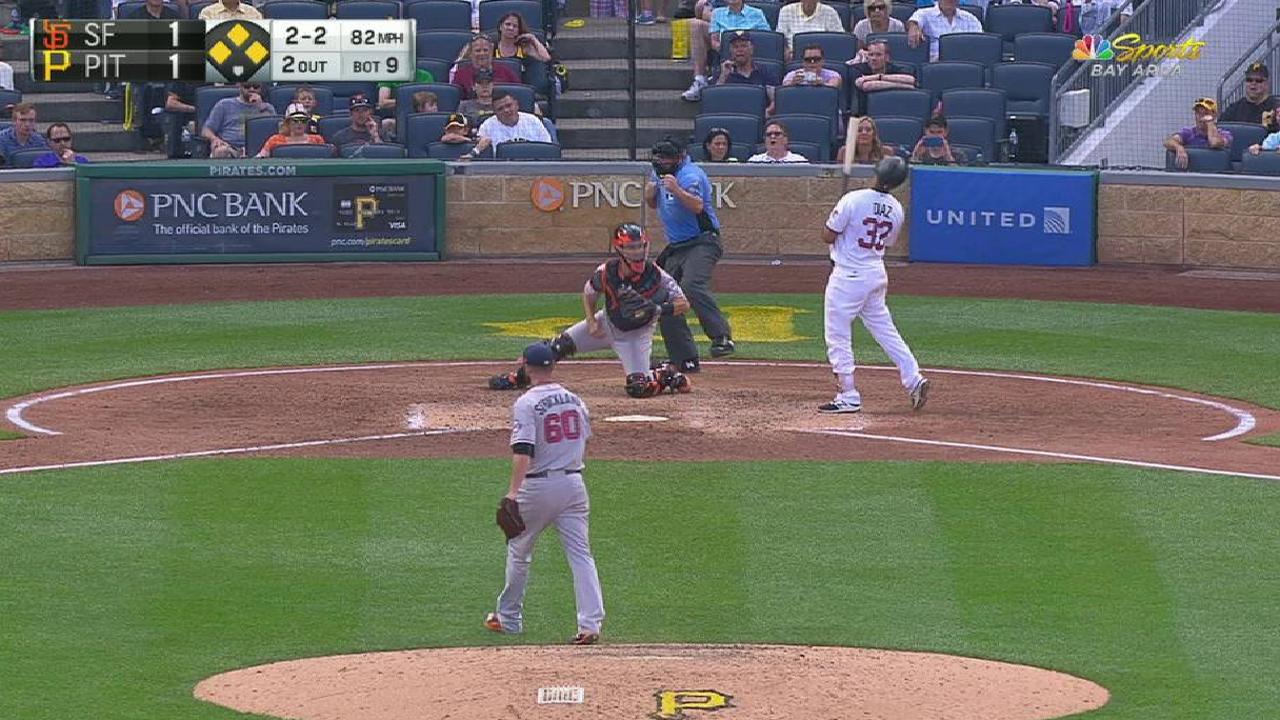 Standout performers for the week included Hunter Strickland, who appeared in three games and struck out three batters over 2 1/3 scoreless innings while earning a save; Cory Gearrin, who pitched a 'pen-high 5 2/3 innings in three games, surrendering only one run on three hits, and George Kontos, who threw 3 1/3 shutout frames in three games, striking out four.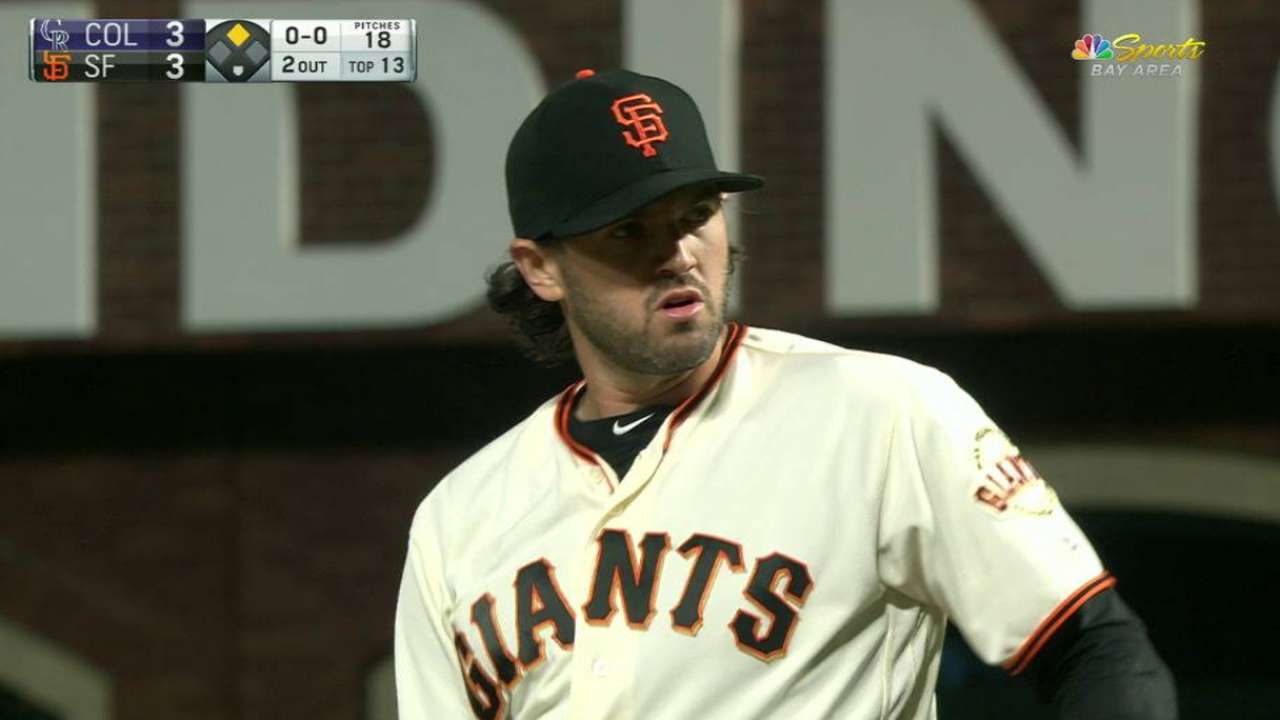 The unexpected: Closer Mark Melancon went on the disabled list in the middle of the week with a pronator strain in his right elbow, leaving the Giants without their established ninth-inning man.
How they prevailed: Fortunately, the recent signing of former Rangers closer Sam Dyson came in handy and ultimately led to the Giants getting this honor. Dyson earned saves on Saturday and Sunday to finish off an excellent week in which he appeared in four games and pitched 4 2/3 innings of shutout ball, striking out six.
The Giants relievers combined to finish ahead of the second-place Red Sox, who compiled a 109.5 rating for the week. Third place belonged to the Royals, who had a rating of 81.
Doug Miller is a reporter for MLB.com. Follow him on Twitter @DougMillerMLB. This story was not subject to the approval of Major League Baseball or its clubs.