One-hit wonder: Folty shows maturity in gem
Snitker 'proud' of young right-hander after near no-hitter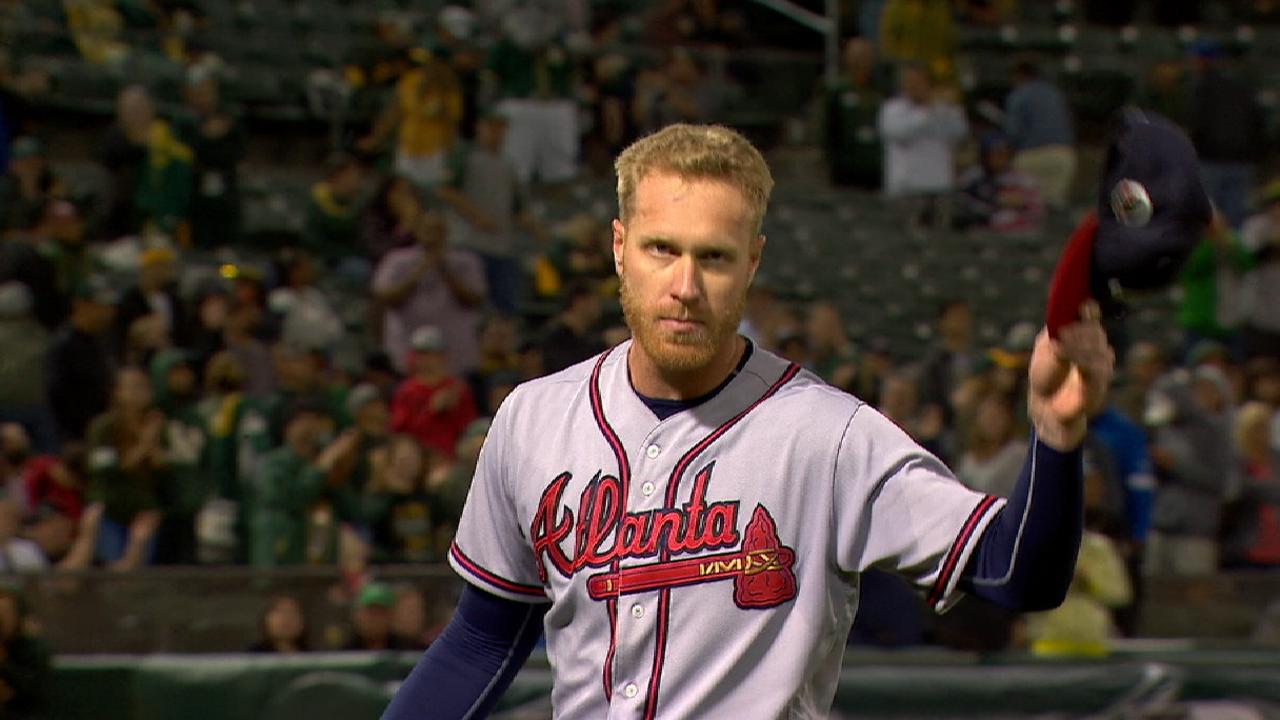 OAKLAND -- Three outs. And a home run that sailed into the right-field bleachers.
Perhaps it's all that separated Braves right-hander Mike Foltynewicz from MLB history on Friday night. Still, despite falling just short of throwing Atlanta's first no-hitter in 23 years, Foltynewicz's gem paced Atlanta to a 3-1 victory over the A's to open up a three-game set.
Entering the ninth inning with 110 pitches, just two shy of his career-high, Foltynewicz engaged in a nine-pitch battle with A's rookie Matt Olson to begin the frame. Alas, Olson sent the final pitch of the at-bat over the right-field fence to break up the no-hitter and chase Foltynewicz from the mound. Once he got back to the dugout, Foltynewicz shared a quick moment with his manager, Brian Snitker.
"Been through a lot with that kid the past couple of years," Snitker said. "This is really cool to watch him grow up. Just proud of him. Proud that he went after him right there and didn't give in. If he gets a hit, he gets a hit."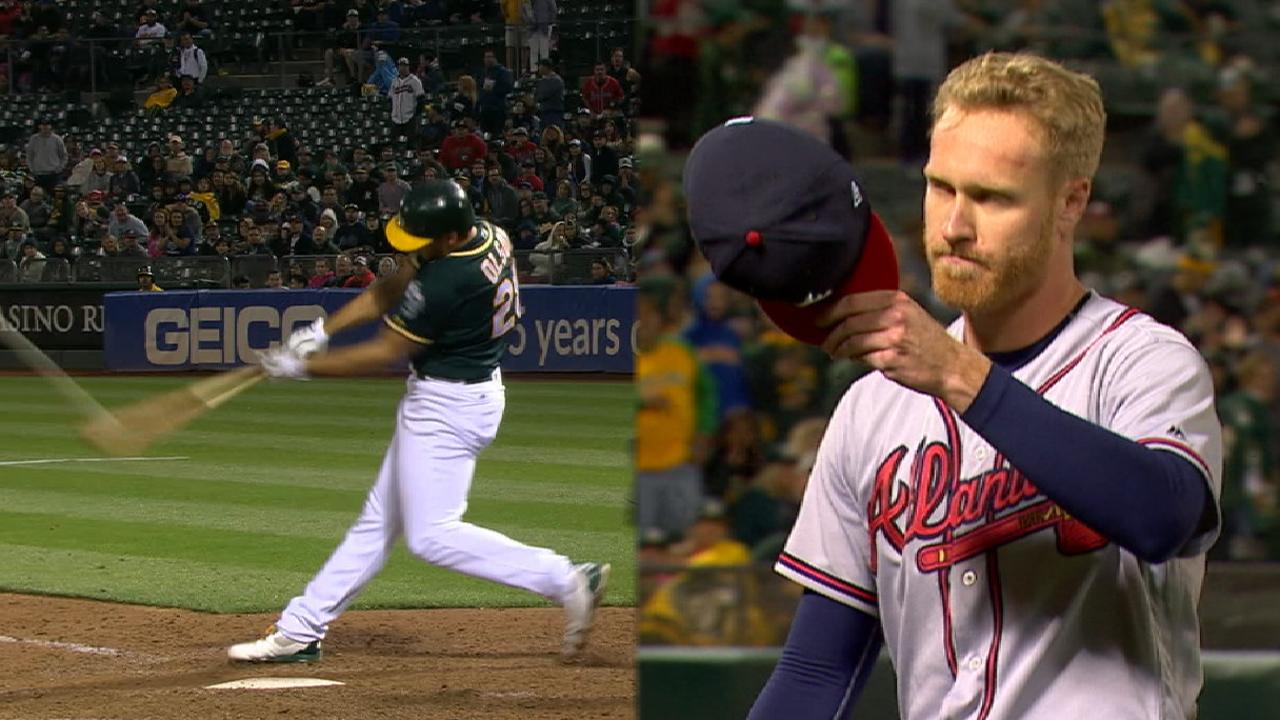 The 25-year-old's fastball was exploding out of his hand on Friday night, as he climbed as high as 97.7 mph, according to Statcast™, but mostly sat in the 94-96 mph range. He racked up eight strikeouts and was still hitting 95 mph as late as the eighth inning. Working on six days' rest, Foltynewicz said his stuff felt good from the get-go.
"Fastball was coming out in warmups pretty good," Foltynewicz said. "After I got out of the sixth -- and there was another inning, my mind is kind of going blank out there -- where I got out of trouble and after that I knew that something might happen. But my pitch count was up so I was trying to get early outs and have them make contact."
Foltynewicz's worst enemy was his own command on Friday night, as he walked four batters, including two in the sixth inning, and drove up his pitch count. But catcher Tyler Flowers said he was impressed by the way Foltynewicz was able to collect his emotions and keep attacking. As for Flowers, he admitted he got a bit nervous behind the plate as his pitcher crept toward history.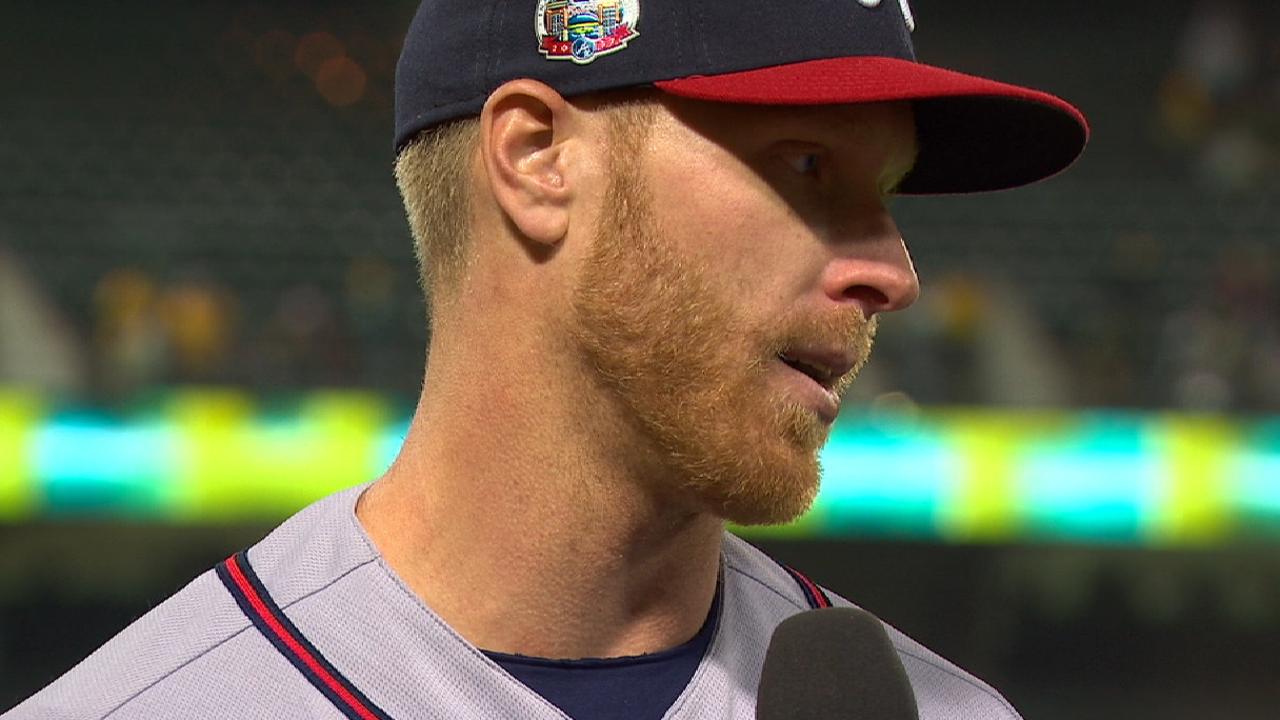 "It's actually kind of nerve-wracking, or a couple reasons," Flowers said. "No. 1, it was 1-0 the majority of the game. A little bigger cushion is always welcome in that situation. Two, it's a little nerve-wracking because he wasn't shaking me off ever, and I almost wanted him to shake me off."
As Flowers noted, the Braves held a one-run advantage through eight innings as Oakland ace Sonny Gray twirled a masterpiece of his own, holding the Braves to just two hits. But Atlanta was able to knock through a pair of insurance runs with RBI singles from Brandon Phillips and Matt Kemp, before Jim Johnson struck out the side to end the game.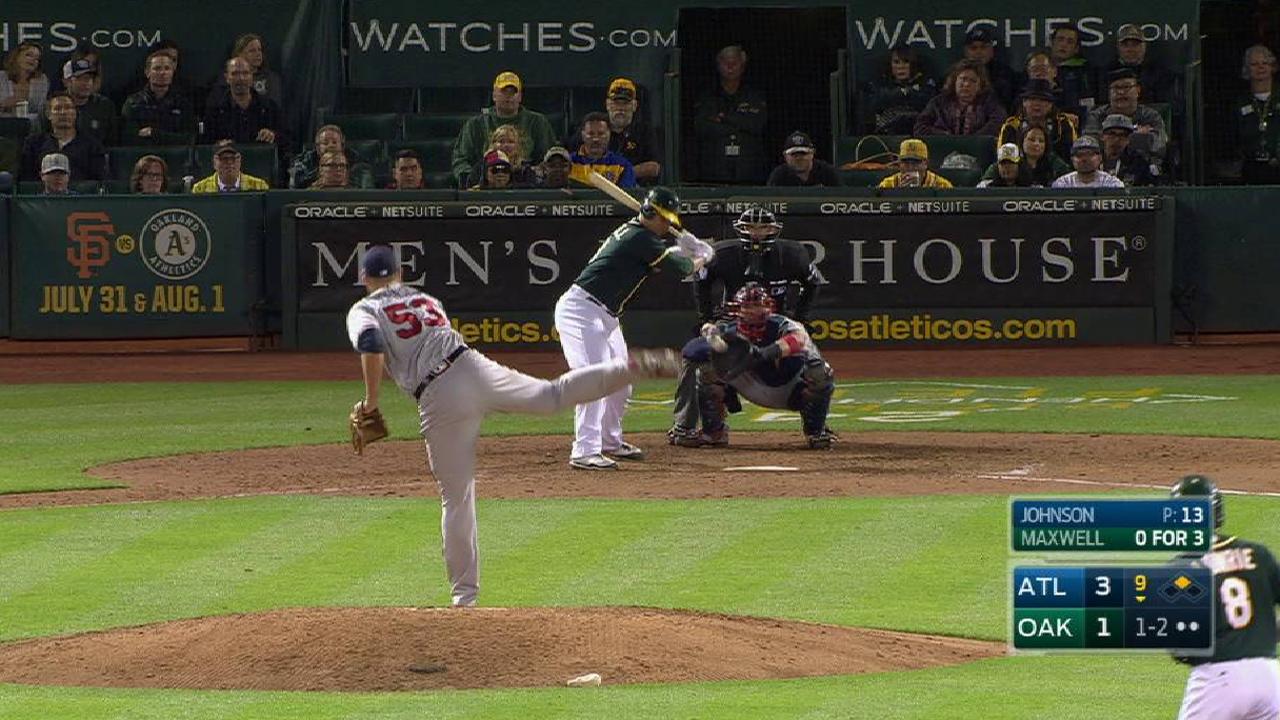 "Huge," Snitker said of Atlanta's ninth-inning runs. "Knew they would be in a game like this, because they're guy was really good, too. Just a good win to have. Folty got the win, JJ went out and held on and got him that win. That can do a lot for a guy."
Left fielder Danny Santana provided some stellar defense for Foltynewicz throughout the night. In the bottom of the fourth he turned in his finest catch of the evening when tracked down an Olson fly ball near the A's bullpen to preserve the no-hitter.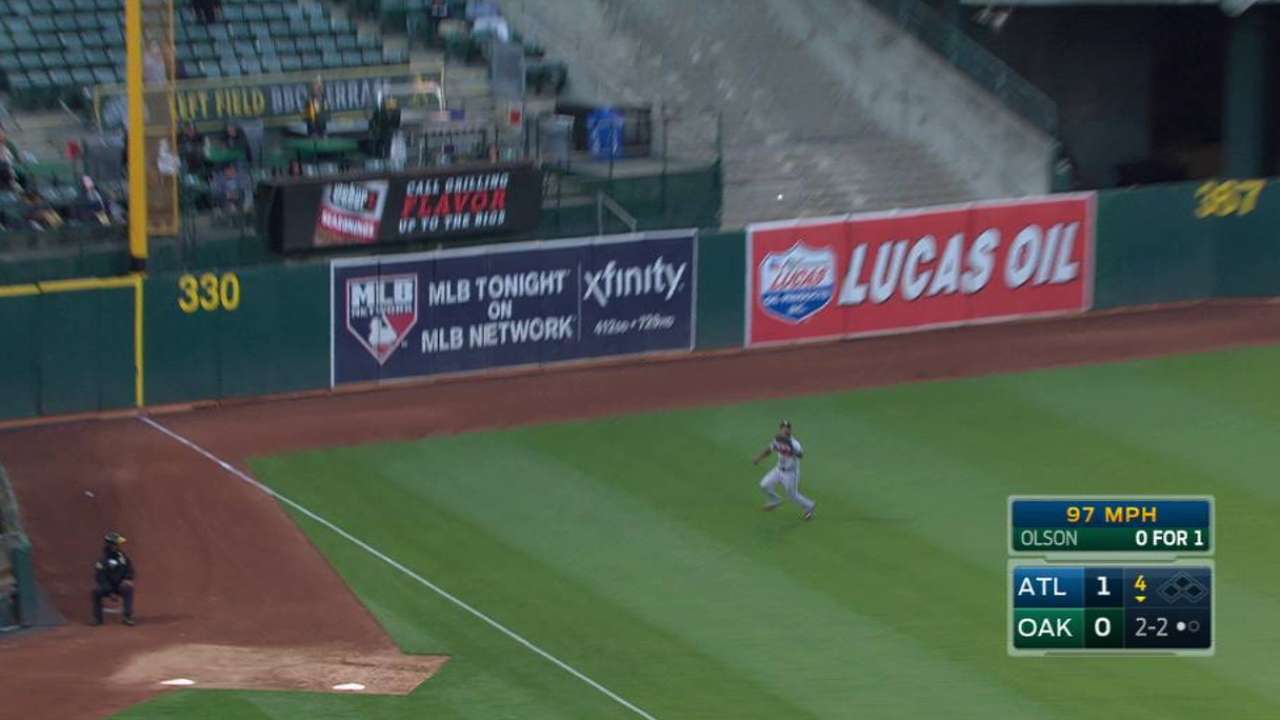 "He made about three or four catches," Foltynewicz said. "I think about after the second one I had a good feeling that we could take this thing all the way. Other than that, I battled till the last out. It was a good team win by us."
Alex Espinoza is a contributor to MLB.com based in the Bay Area. He covered the Braves on Friday. This story was not subject to the approval of Major League Baseball or its clubs.