MLB.com Columnist
Joe Posnanski
Young stars have only just begun
The All-Star Game is packed with youthful talent, and the stage is perfect for a coming-out party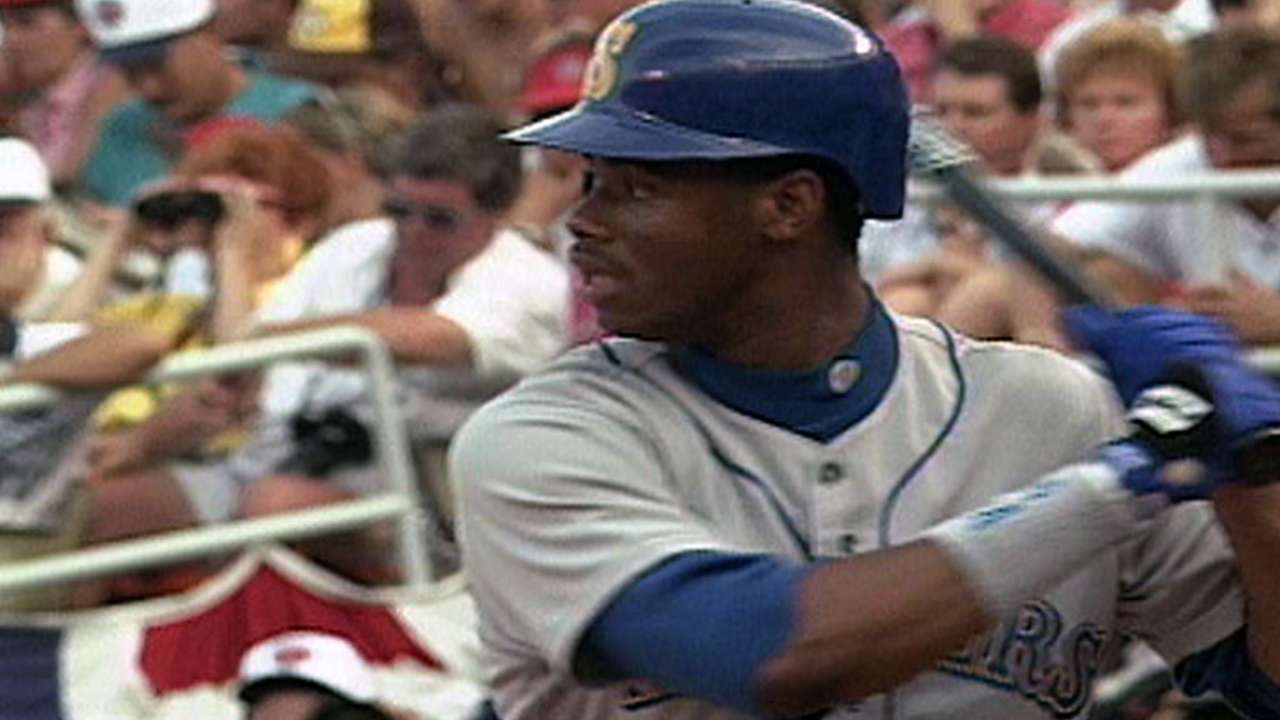 In the moments before the 1992 All-Star Game -- so this would be 25 years ago -- a young Ken Griffey Jr. walked over to his teammate Edgar Martinez, and he smiled that huge smile that was already making him every kid's favorite ballplayer. "Hey, Edgar," he said. "I'm going to hit a home run today."
Edgar laughed. That was Junior. He was 22 then, but he was really no different than he had been at age 10, when he sat on the maroon couch in his parents' house and watched his father stride to the plate. "He's going to hit a home run," Junior shouted. Senior obliged. He won MVP honors in that 1980 All-Star Game. Now, Junior was predicting one for himself. And in the third inning, with Greg Maddux on the mound, The Kid smashed a line drive to the opposite field and over the wall, an astonishing show of power. In all, he went 3 for 3 with a single, double and homer. He, too, would win the MVP Award.
In many ways, that was Junior's coming-out party. Sure, he was already a terrific player (it was his third All-Star Game), and everyone around baseball buzzed about him. But there is something special about a young player's first time proving that he's the biggest star in the game of stars.
Baseball, at the moment, is so loaded with young stars, it's hard to keep up. In L.A., you have two possible future MVPs in 23-year-old Corey Seager and 21-year-old Cody Bellinger. In Cleveland, 23-year-old Francisco Lindor announced his presence with a brilliant 2016 postseason. In Houston, 22-year-old Carlos Correa does everything. In Washington, as impossible as it is to believe, Bryce Harper is still just 24. Any of them, or a dozen other young players, could make this All-Star Game his own, joining that long list of midsummer heroes -- Ted Williams, Willie Mays, Fred Lynn, Gary Carter and so on.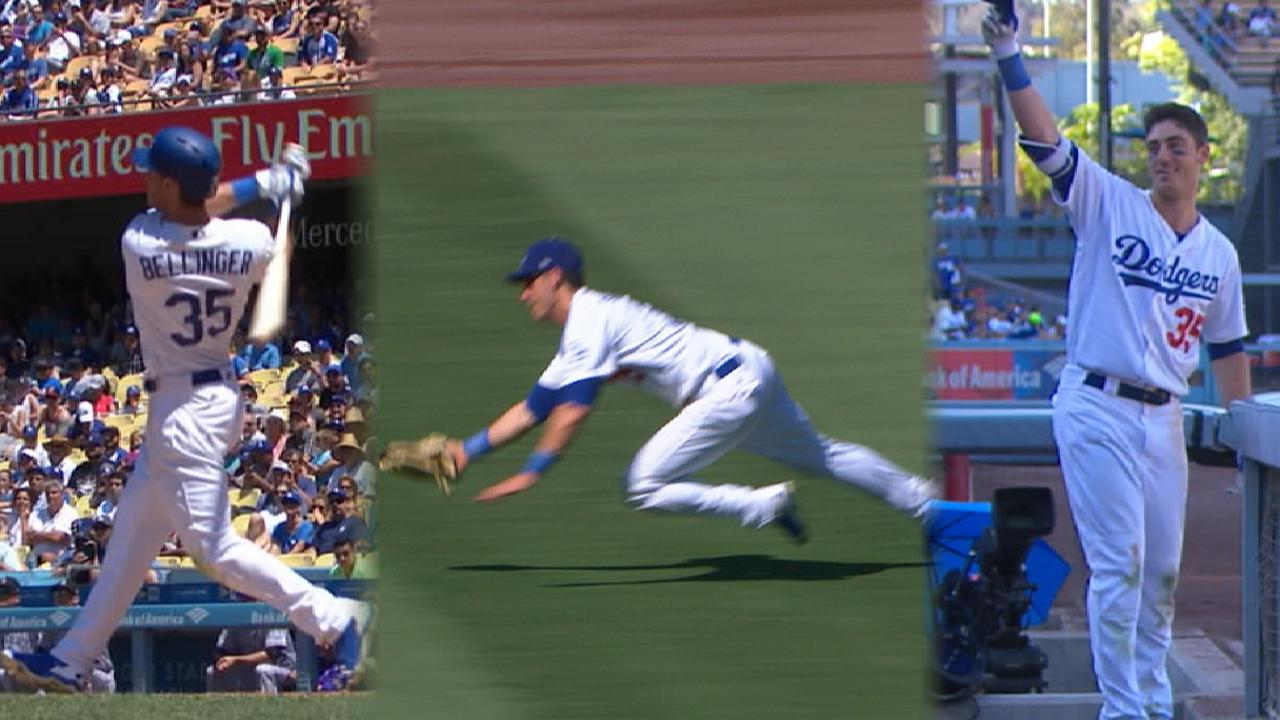 But if you had to pick one guy in 2017 who is most likely to become a breakout star, it'd have to be the Yankees' Aaron Judge. In many ways, Judge's jaw-dropping start reminds a bit of the young Bo Jackson. They are obviously very different ballplayers. Bo was legendary -- Heisman Trophy winner, NFL superstar, world class sprinter and all that. Judge is not that sort of athlete. But Bo had this knack, as Judge does now, of doing mind-blowing things. He broke bats over his head; he climbed walls; he made throws that boggled the mind.
And Judge is larger than life in more ways than one; at 6 foot 7, 282 pounds, he is one of the biggest Big Leaguers ever. On the first day of Spring Training, he hit a home run that was so massive, it was impossible not to start dreaming. So it has gone ever since. New York instantly fell in love. The Judge puns have overrun the city: "All rise," when he homers, "Here comes the Judge," when he walks to the plate, "Overruled," when he connects with a monster shot. In the age of instant, Aaron Judge is an instant legend.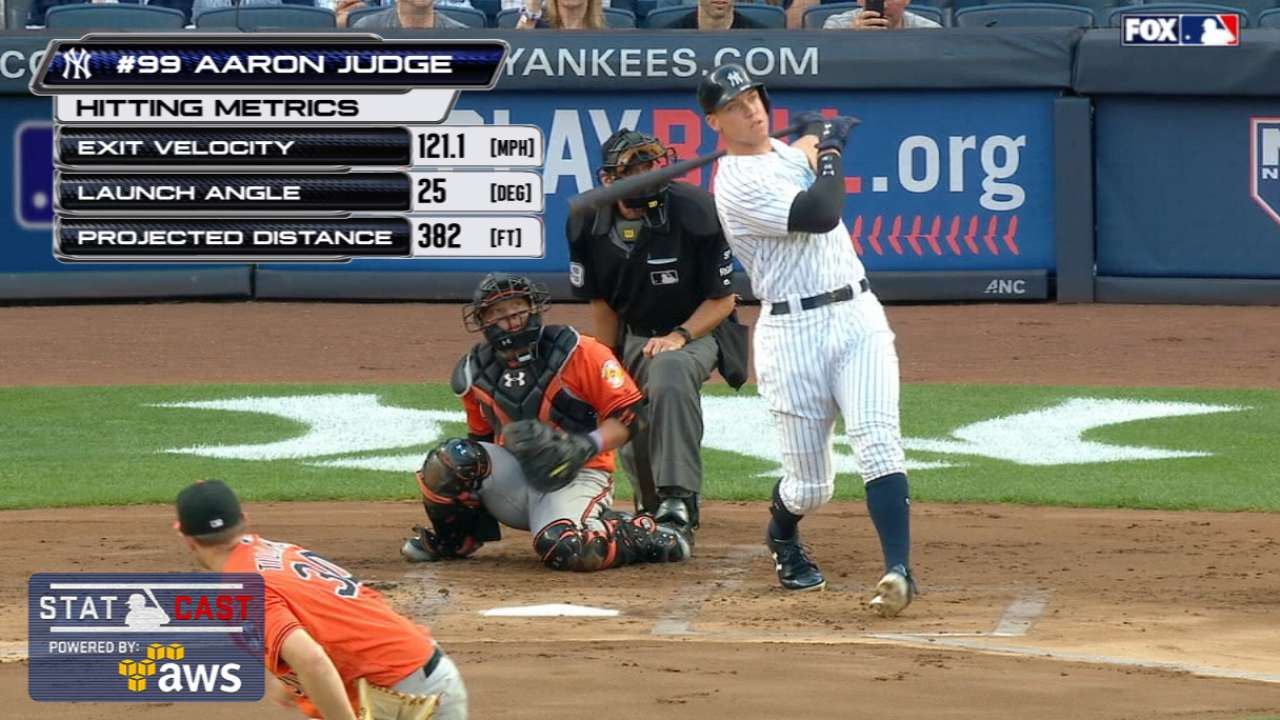 Obviously, baseball's All-Star Game is just one game, and you can't predict who will be the star for one game. But somehow this feels like Judge's year the same way that 1989 felt like Bo's. All eyes were on him when he started in Anaheim. "I wanted to do something special," he would say.
In the first inning, he did. Jackson faced NL starter Rick Reuschel. He got a low fastball. "I thought I made a good pitch," Reuschel would say.
Jackson golfed it 450 feet over the center-field wall.
"It'll be something when I can sit back and tell the story to my grandkids," Bo told reporters after the game. Bo knew even then. That's the thing about big All-Star Game moments. They last forever.
This article appears in the 2017 MLB Official All-Star Game Program. Read more features on allstargame.com.
Joe Posnanski is an executive columnist for MLB.com. This story was not subject to the approval of Major League Baseball or its clubs.