MLB.com Columnist
Jon Paul Morosi
Market for McCutchen still developing
Bucs outfielder elevates play as Trade Deadline approaches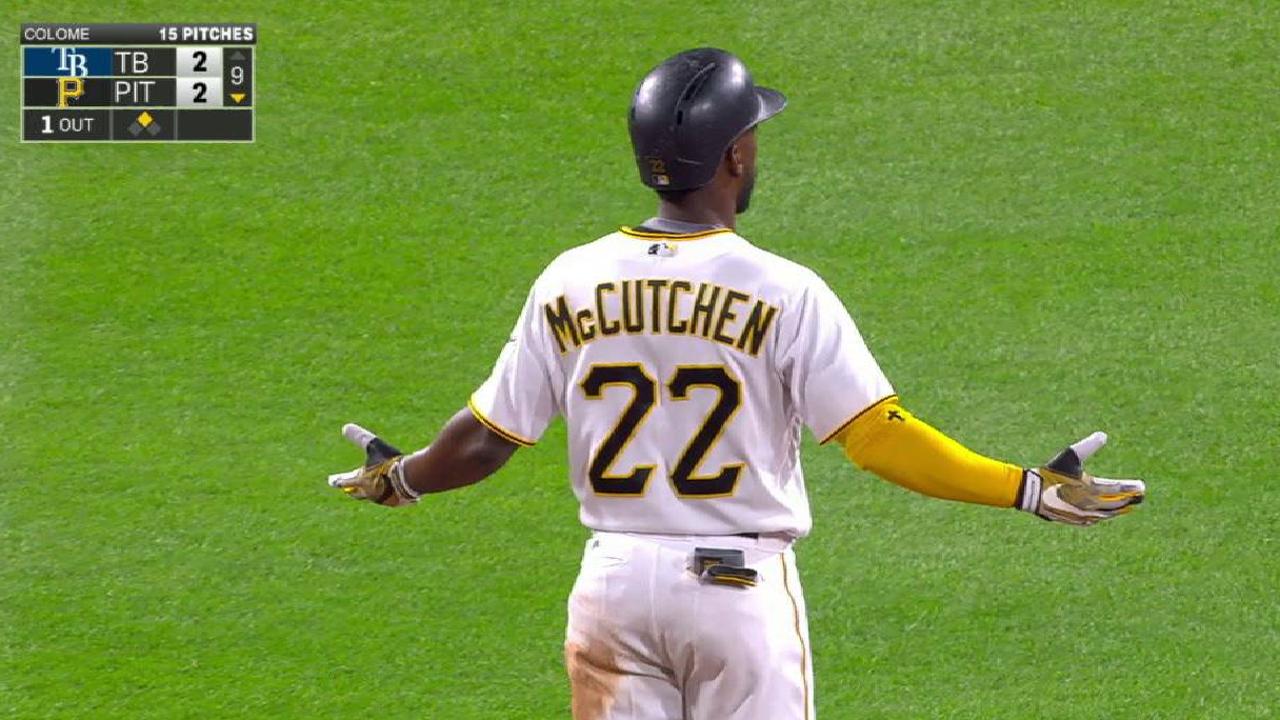 For Andrew McCutchen to be dealt at this year's non-waiver Trade Deadline, he must hit like his All-Star self while the Pirates collectively struggle enough to become a seller.
Those circumstances exist, with one month left in baseball's summer swap meet: McCutchen leads the team with a 1.124 OPS in June, and Pittsburgh is six games below .500.
Yet, sources say the Pirates have yet to engage in serious dialogue with potential suitors about the 2013 National League Most Valuable Player Award winner since failed negotiations with the Nationals and other interested teams last offseason.
One reason: A number of teams that could pursue McCutchen aren't entirely certain about their legitimacy as postseason contenders.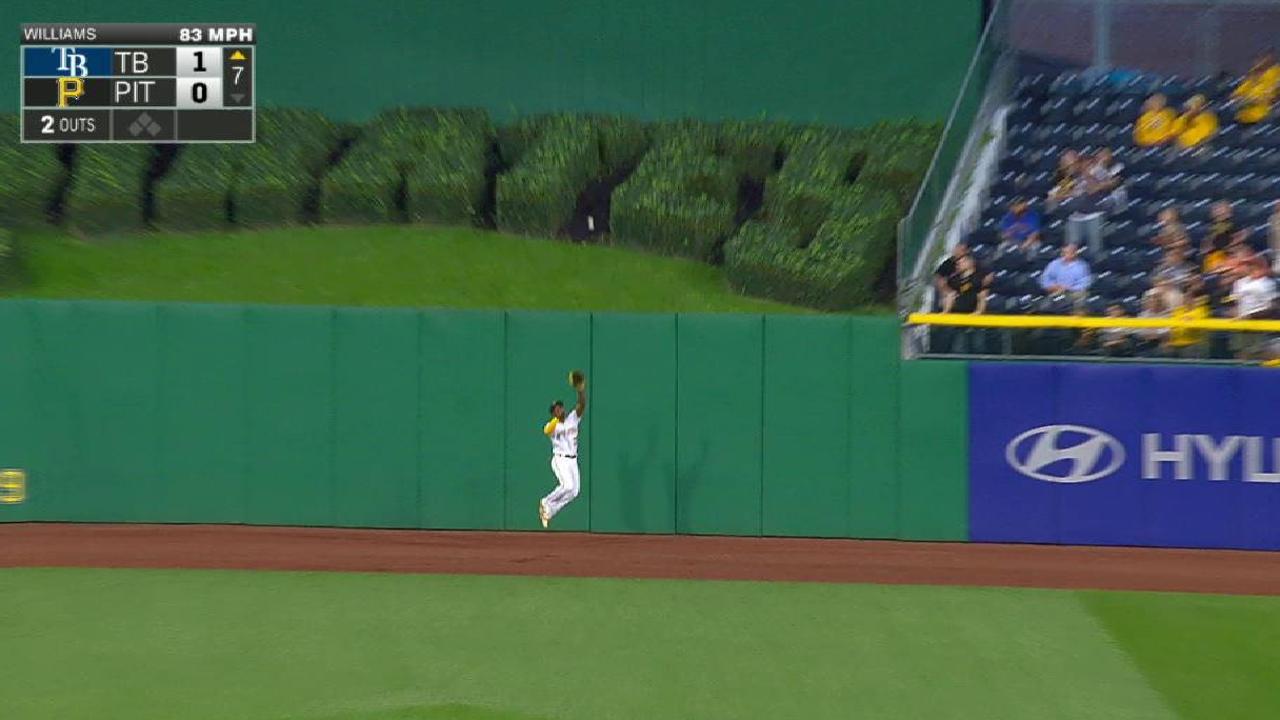 The Rangers, for example, are arguably the most logical fit for McCutchen of any Major League team.
Texas' .665 OPS against left-handed pitching is the worst in the American League. (McCutchen has crushed lefties this season, to the tune of a 1.201 OPS.) The Rangers' left fielders and center fielders have been among the Majors' least productive in 2017. (McCutchen, after beginning the season in right, can play anywhere in the outfield.)
So, McCutchen is ideal for Texas in many ways. There's only one problem: The Rangers are 39-39 and 13-1/2 games back in the AL West. Will they surrender key prospects for a marginally better chance to emerge from the AL Wild Card thicket? Perhaps not.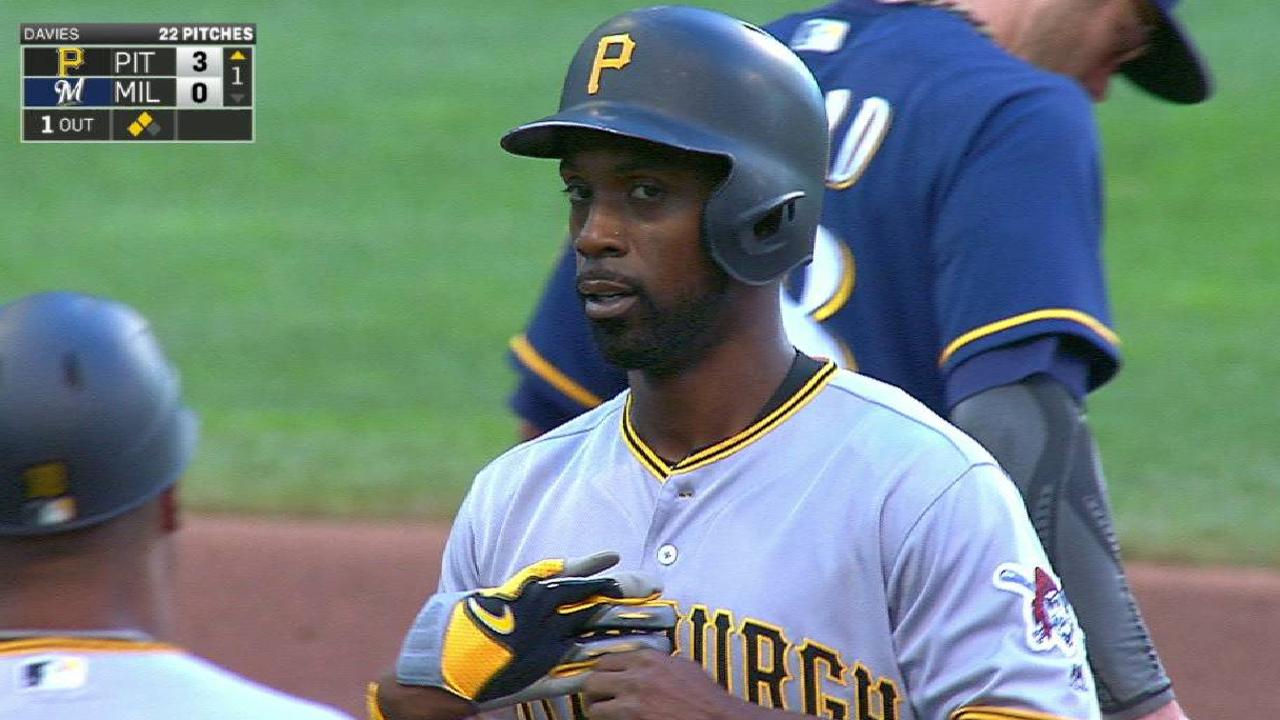 The surprising Twins (40-36) face an even trickier decision: While their OPS in center and right is among the Majors' five lowest, acquiring McCutchen would mean taking at-bats away from the homegrown Byron Buxton and/or Max Kepler. New general manager Derek Falvey likely won't be eager to do so in the early stages of a rebuild, even though Buxton's .561 OPS suggests he could benefit from more developmental time.
Still, McCutchen's contract could help to facilitate a trade in two ways: First, the deal lacks a no-trade clause. Also, McCutchen's $14.5 million club option for 2018 is a low-risk, high-reward scenario for any acquiring club.
If McCutchen continues hitting at this level, that's a reasonable one-year salary for 2018. But if the team isn't satisfied with McCutchen's contributions, the buyout is only $1 million. In that sense, McCutchen brings the flexibility of a rental with the value of additional control.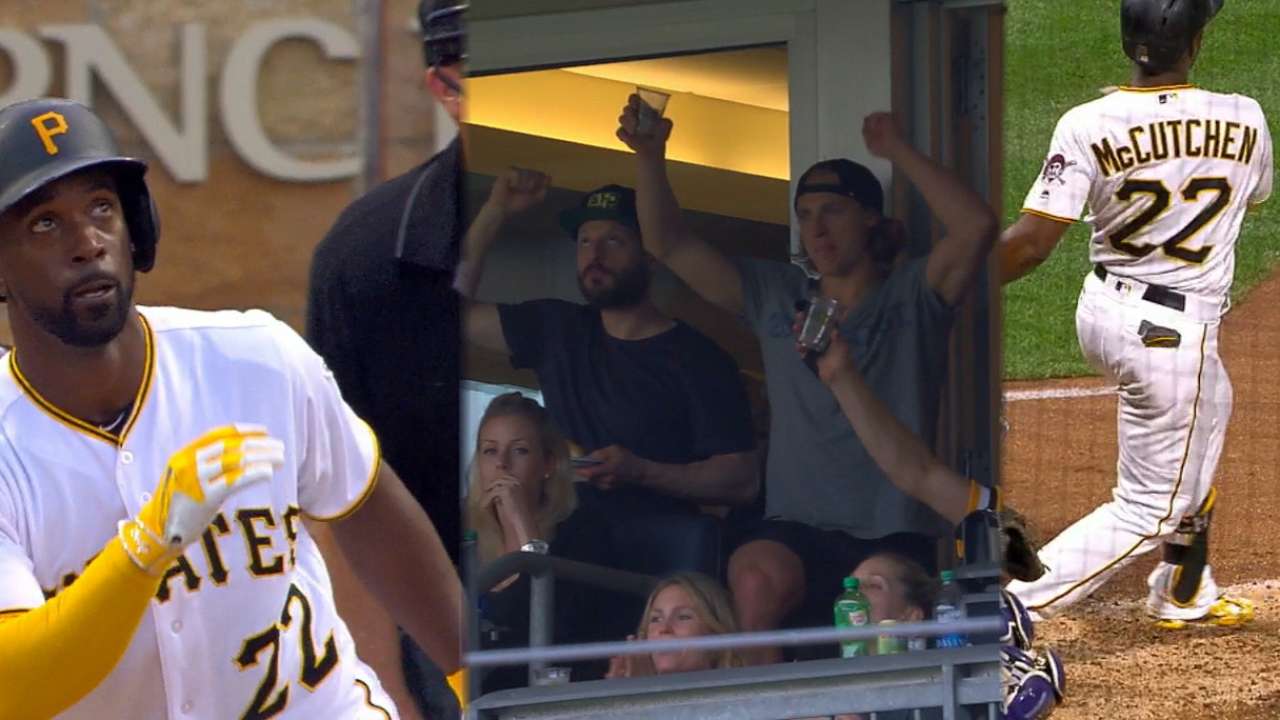 Of course, Pirates GM Neal Huntington is aware of this -- and will set the prospect price accordingly.
• With Nick Ahmed on the disabled list with a fractured right right hand, the D-backs could pursue a shortstop who shares some (but likely not all) of Ahmed's superb defensive attributes. Cincinnati's Zack Cozart, a free agent after this season, is one option. Arizona manager Torey Lovullo said Wednesday that the team is bracing for an "extended absence" for Ahmed.
• On a related note, we can expect scouts to scrutinize Lance Lynn's start against Arizona on Thursday afternoon. While Lynn's peripheral numbers are concerning - his Fielding Independent Pitching is 5.54 - he's striking out nearly one batter per inning this season, after missing all of 2016 due to Tommy John surgery. Lynn, 30, is in the final year of his contract, has plenty of postseason experience and pitches for a Cardinals team that's on pace for its first losing season in a decade.
• Alex Avila has been the Tigers' best hitter this season, according to manager Brad Ausmus. Not even Detroit's general manager -- Al Avila, Alex's father -- could have expected that when the younger Avila signed a one-year, $2 million deal as a free agent last winter. But now Avila is on the radar of teams looking for help behind the plate, including the Cubs and Blue Jays.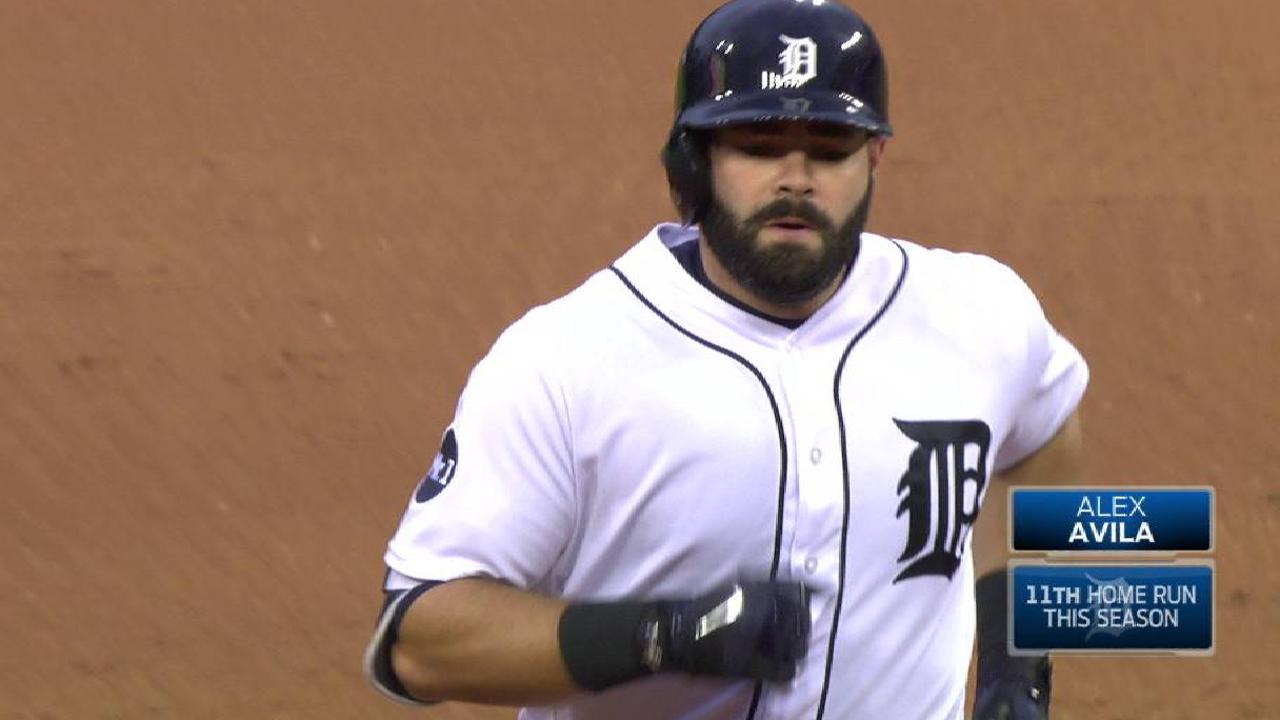 • The Dodgers remain more focused on adding a starting pitcher than position player, sources say, with Sonny Gray, Gerrit Cole, Jose Quintana and Justin Verlander among the options they're considering. The Dodgers want to avoid having ace Clayton Kershaw pitch on short rest in the first round, as he has in each of the last four years.
Speaking of which, Kershaw's seven quality starts in the postseason since 2013 are tied -- with rival Madison Bumgarner -- for the second most in MLB. Jon Lester (nine) is the only pitcher with more.
Jon Paul Morosi is a columnist for MLB.com. This story was not subject to the approval of Major League Baseball or its clubs.