MLB.com Columnist
Jonathan Mayo
Complete breakdown of the 2017 MLB Draft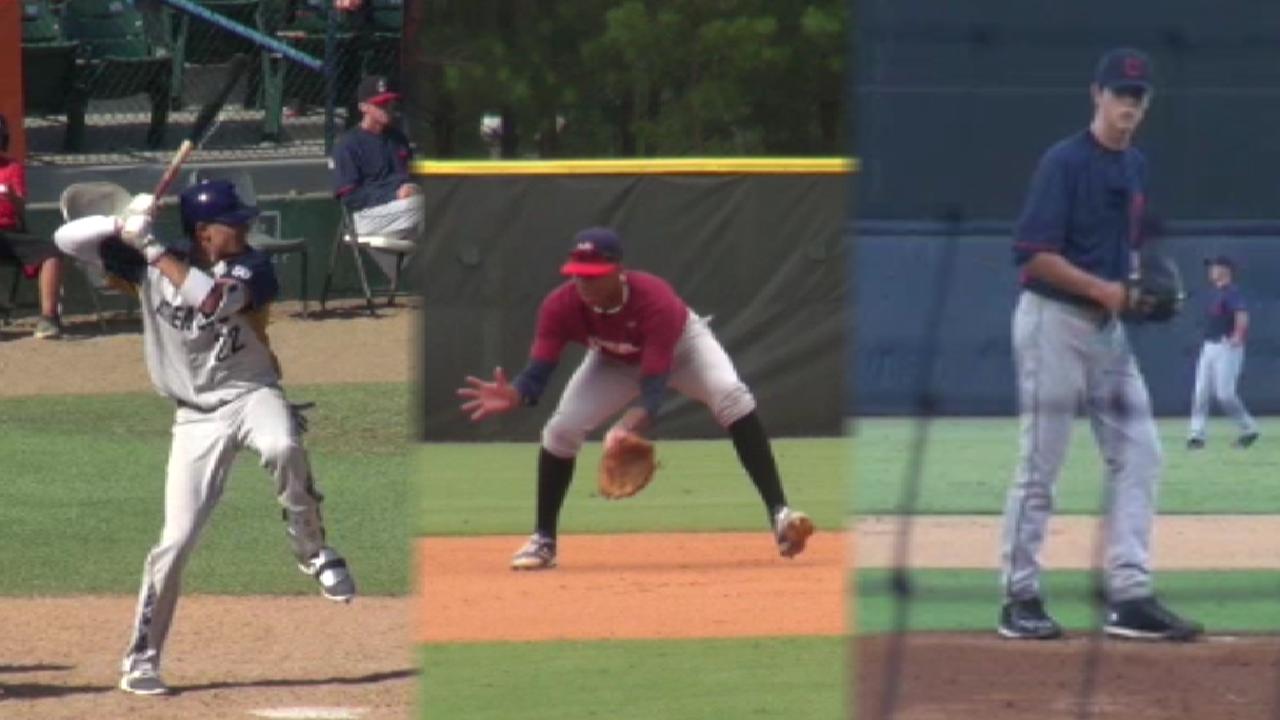 Three days. 40 rounds. 1,215 selections. The 2017 MLB Draft is now in the books. Scouting staffs will now work to get as many of those picks signed as possible between now and the July 7 deadline. Before any of them play a professional inning, it's fun to slice and dice the complete Draft class to see if there are any interesting trends.
Breakdown by school
The number of college players selected in the Draft continues to climb. This year, a total of 771 players from four-year schools were taken. That's 63.5 percent of the 1,215 picks, up from 62.9 percent in 2016. High schoolers made up 25.7 percent of the class (312 total), down a tick from 25.9 percent a year ago.
No School: 2
High School: 312
Junior College: 130
College: 771
The bonus pool system that now governs the Draft is a major contributor to the increasing number of college players. Each pick in the top 10 rounds is assigned a value and each team's pool to sign players from the first two days of the Draft comes from each of their selection's value. The pool can be used however they want in the first 10 rounds, but any overages lead to penalties, first financial, then the loss of picks in the future (something no team has incurred yet). As a result, teams that want to sign the top players -- particularly the high-end high school ones who can use the leverage of going to college to ask for large bonuses -- need to find ways to save money.
So they take a lot of college seniors, who will sign for a lot less than pick value, especially in rounds 6-10. A total of 328 seniors were taken in the 2017 Draft.
Breakdown by program
Not surprisingly, many of the top programs in the country were well-represented among all those college players taken. But there was one surprise, a junior college, among all the Division I juggernauts, with 10 players drafted.
Michigan: 11
Texas: 11
Chipola Junior College: 10
Stanford: 10
Clemson: 9
Florida State: 9
Both Chipola and Stanford had an 11th player listed, but Jacob Hoffman wasn't on Stanford's roster this season and Tyler Osik wasn't on Chipola's.
Breakdown by position
As is typically the case, pitching ruled the Draft. There were a total of 660 arms taken, or 54.3 percent of all draftees.
RHP: 472
LHP: 188
OF: 205
SS: 100
C: 99
3B: 61
2B: 42
1B: 37
Util: 5
Breakdown by state
It should surprise no one to hear that a lot of players came out of California. As usual, the warm-weather states dominated this year's Draft.
California: 192
Florida: 135
Texas: 123
Georgia: 56
Illinois: 55
It's the same top five as a year ago, so there's some consistency there. A total of 46 states were represented in the 40 rounds, based on a player's home state, not where he went to school. Alaska is back on the map for the first time since 2014, while Idaho, Maine, North Dakota and Vermont were shut out.
You down with PDP?
Major League Baseball teamed up with USA Baseball to create the Prospect Development Pipeline, an identification and player development pathway for amateur baseball players in the U.S. A total of 67 players who attended five different pre-Draft events were selected across the 40 rounds, 17 in the top five rounds, which means that Draft fans should pay attention to who attends the next round of events for the class of 2018.
Lake Elsinore: 25
Bradenton: 15
Atlanta: 11
Houston: 8
Phoenix: 8
Jonathan Mayo is a reporter for MLBPipeline.com. Follow him on Twitter @JonathanMayo and Facebook, and listen to him on the weekly Pipeline Podcast. This story was not subject to the approval of Major League Baseball or its clubs.