Glavine, Clemens, Gonzo, A-Rod relatives get drafted
Former stars see prospects carry on baseball lineage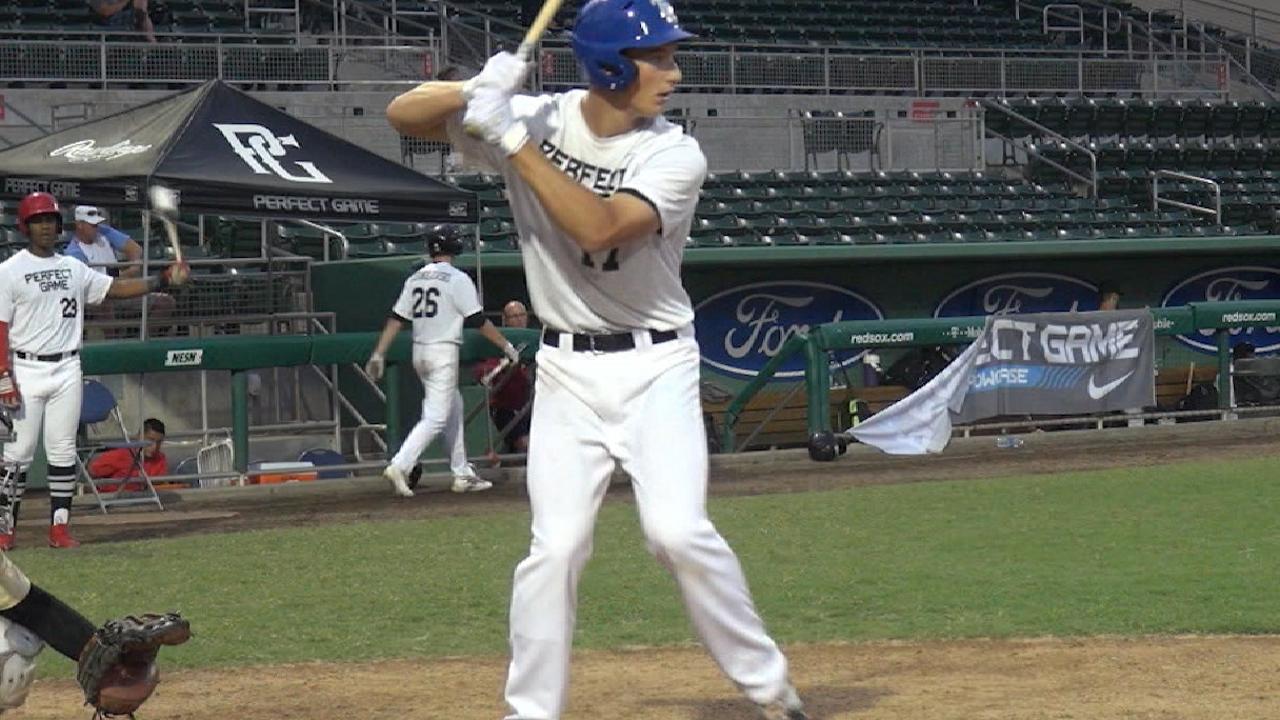 Every MLB Draft features some familiar names, but this year's crop could be considered especially noteworthy given the achievements of the family members involved. As Day 3 of the Draft concluded Wednesday, more and more recognizable names appeared on the Draft board, names with ties to professional athletes both within the baseball world and beyond.
Of the Day 3 highlights, Tom Glavine's son Peyton Glavine was taken in the 37th round by the Angels, Cody Bellinger's brother Cole Bellinger was drafted in the 15th round by the Padres, and Dusty Baker's son Darren Baker was selected in the 27th round by the Nationals. They were joined by two players with NFL connections in Nationals 20th-rounder Jake Cousins, who is a cousin of Washington Redskins quarterback Kirk Cousins, and Tigers 22nd-rounder Colby Bortles, who is the brother of Jacksonville Jaguars QB Blake Bortles.
These players joined an impressive crop of legacy picks from the first 10 rounds, highlighted by Roger Clemens' son Kacy Clemens, Luis Gonzalez's son Jacob Gonzalez and North Carolina State shortstop Joe Dunand, who is Alex Rodriguez's nephew.
Such a late pick likely won't entice Glavine to pass on his commitment to Auburn, but the lefty definitely has a future on the mound. Yes, he throws a changeup. And yes, he's a hockey fan, too, just like his Hall of Fame dad.
You remember Darren Baker as the kid J.T. Snow pulled out of harm's way at home plate during Game 5 of the 2002 World Series, when his dad's Giants played the Angels. He's all grown up now, a speedy infielder with a commitment to Cal who is expected to attend college.
Bellinger's signability is less known, but what is apparent is that he's a different player than his brother. While Cody Bellinger continues to break records with his bat, Cole is a right-handed pitcher.
Gonzalez hit 354 home runs over his 19-year career, including 57 in 2001, when he led the D-backs to the World Series. The Giants may not necessarily be expecting those types of numbers from his son, Jacob, after drafting the high school first baseman in the second round (No. 58 overall) on Monday, but his best tool is certainly his power, and scouts think he can reach similar heights. The younger Gonzalez hits right-handed and plays third base, unlike his dad, who hit lefty and played outfield.
Scouts see similar power potential in Dunand, a power-hitting shortstop from North Carolina State who happens to be the nephew of one of the best power-hitting shortstops in MLB history -- A-Rod. The Marlins surprised some by selecting Dunand, who led the Cape Cod League in slugging last summer, in the second round (No. 51 overall).
Clemens' third son, Kacy, was drafted by one of his dad's former teams, the Blue Jays, in the eighth round (No. 249 overall). Kacy is one of two Clemens brothers who played at the University of Texas this year, and neither toed the rubber. Instead, Kacy is a left-handed-hitting first baseman who slugged a team-best 12 home runs and earned All-Big 12 honors this season.
Gonzalez, Dunand, Clemens, Baker, Bellinger. They may be the biggest legacy names taken in the Draft's first 10 rounds, but they were far from the only selectees with Major League ties.
Day 1
Trevor Rogers, LHP, Carlsbad HS --- Marlins, Round 1 (No. 13 overall)
The Marlins were thrilled to get this high-upside prep lefty from New Mexico. He's first cousins with Cody Ross, the former outfielder who slugged 80 homers for the Marlins from 2006-2010. Ross last played in '15 for the A's. More >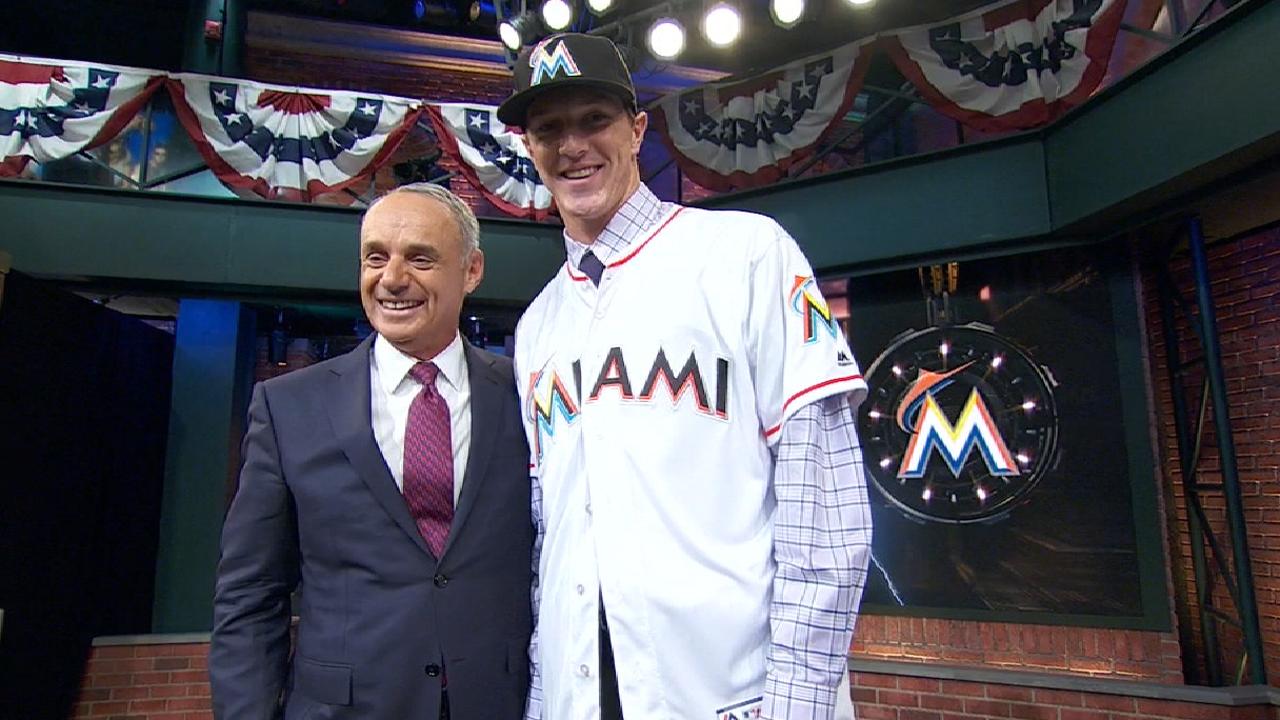 Gavin Sheets, 1B, Wake Forest University -- White Sox, Round 2 (No. 49 overall)
Sheets may have as much power as his dad, Larry, ever did. At least that's what the White Sox are hoping after they drafted the Wake Forest first baseman in the second round. Like his dad, Gavin is a big left-handed hitter with power. He clubbed 20 home runs in the Atlantic Coast Conference this season, inspiring images of the 94 career homers his dad hit over eight seasons. How about this? Both father and son ended up being second-round picks. More >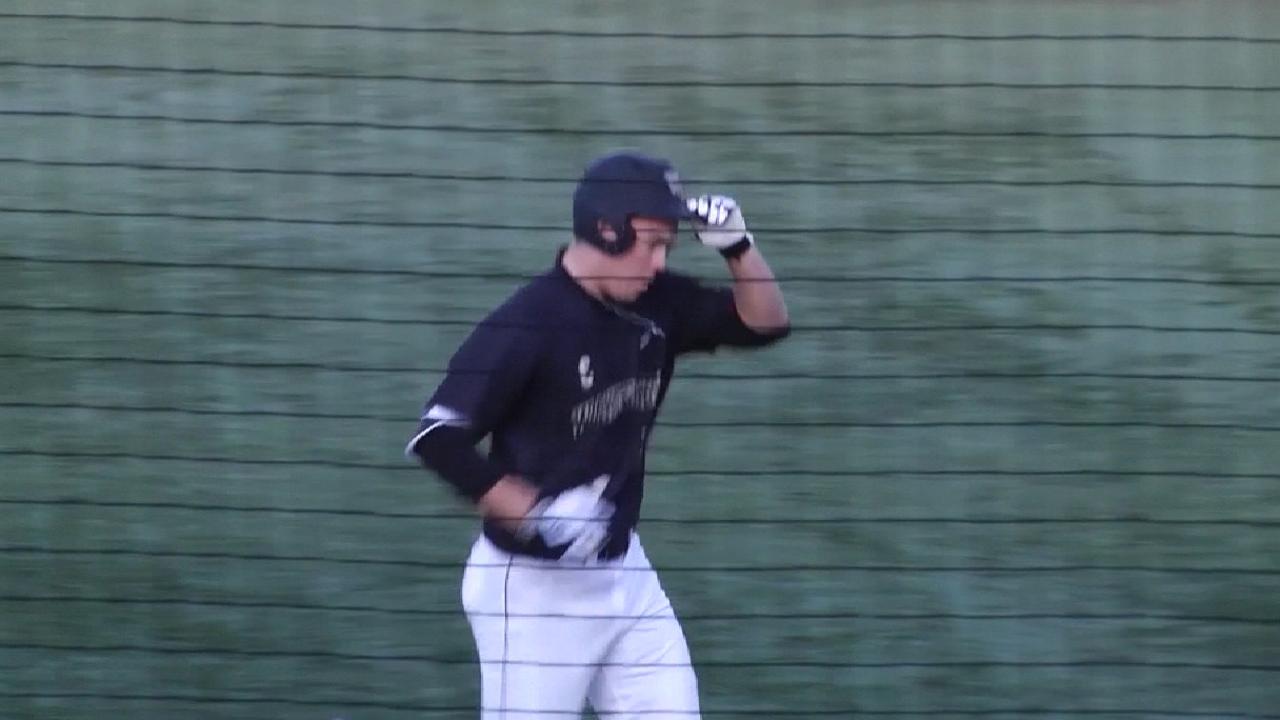 Joe Dunand, SS, North Carolina State University -- Marlins, Round 2 (No. 51 overall)
If you haven't yet, you need to see the video of Dunand celebrating his selection with his family, including Uncle Alex. It would be unfair to compare anyone to Rodriguez, but there are some superficial similarities between the two. Dunand is a tall, athletic shortstop who showed improved power from the right side of the plate for North Carolina State this season. More >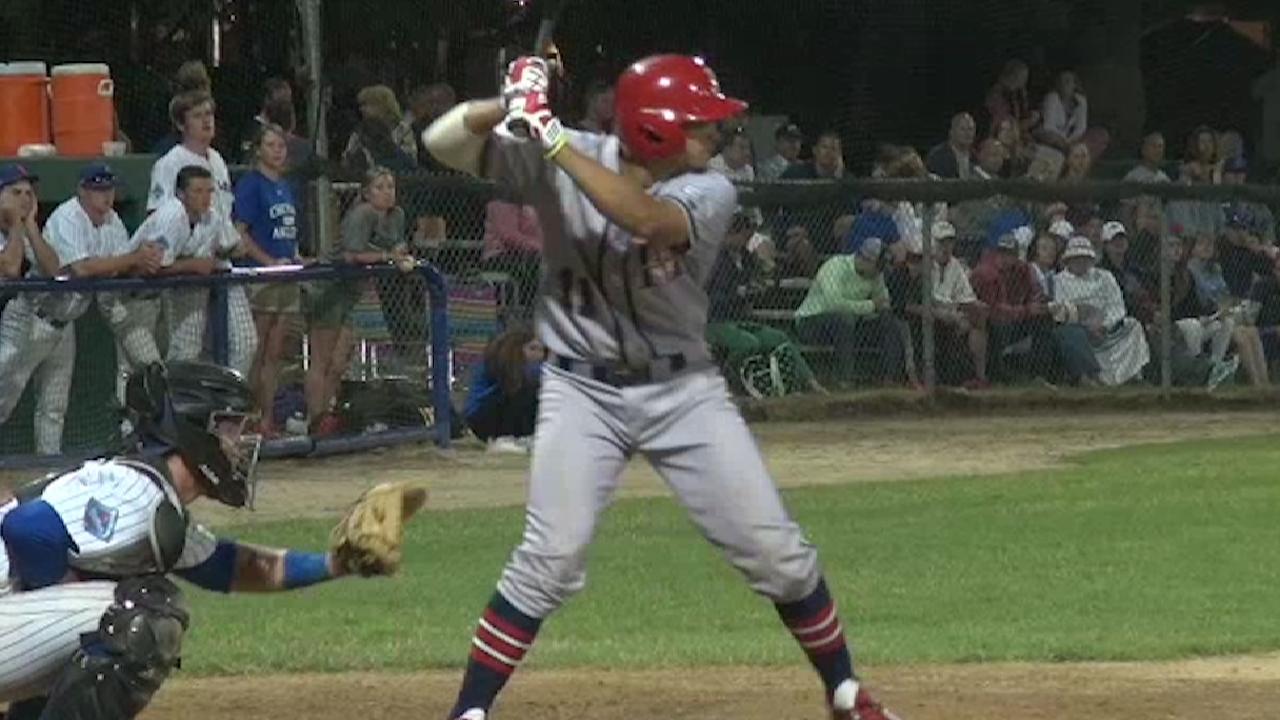 Jacob Gonzalez, 3B, Chaparral HS (Ariz.) -- Giants, Round 2 (No. 58 overall)
If Gonzalez is going to sign with the Giants, he'll have to turn down a scholarship to Texas Christian University. More >
Daulton Varsho, C, University of Milwaukee-Wisconsin -- D-backs, Competitive Balance Round B (No. 68 overall)
The son of the former Cubs, Pirates, Reds and Phillies utility man and Phillies manager Gary Varsho, Daulton was the first college catcher taken and fourth at the position overall. He was named after Darren Daulton, who made three All-Star appearances for the Phillies in the 1990s. Scouts think Daulton could get there as well thanks to his offensive upside. More >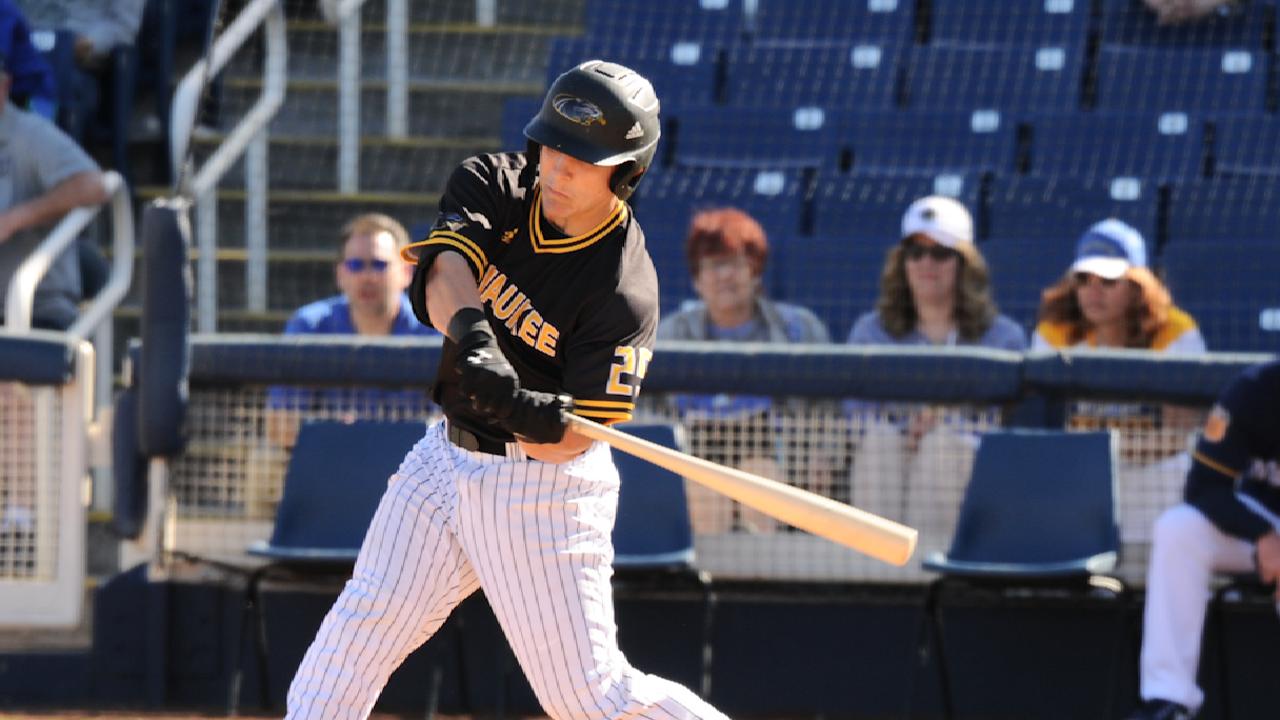 Day 2
Mac Sceroler, RHP, Southeastern Louisiana University -- Reds, Round 5 (No. 137 overall)
Sceroler was SLU's top pitcher this season, using power stuff to go 9-2 with a 3.81 ERA over 16 games (15 starts). He is also the nephew of former No. 1 overall pick Ben McDonald, who went on to pitch for nine Major League seasons. More >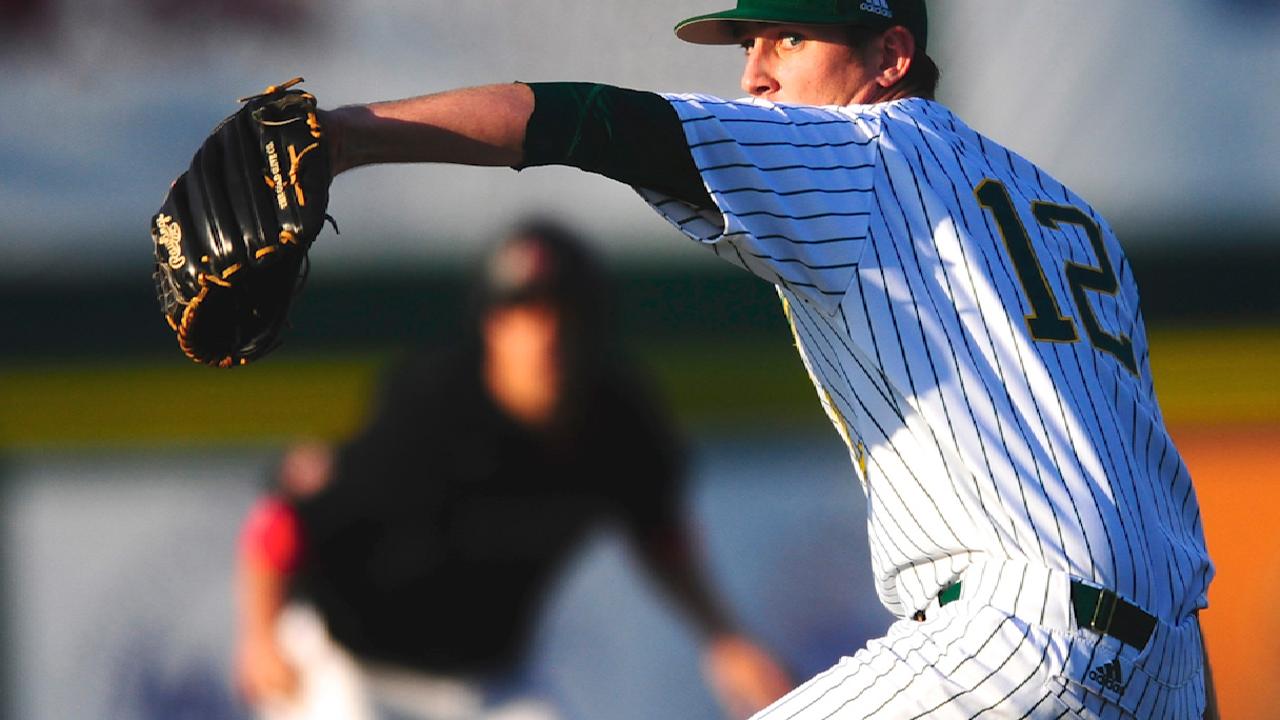 Buddy Kennedy, 3B, Millville HS -- D-backs, Round 5 (No. 142 overall)
The infielder from Millville, N.J., looks up to his town's most famous alumnus, Angels center fielder Mike Trout, whom he trains with in the winter. Kennedy is also the grandson of former Phillies and Brewers infielder Don Money, who made four All-Star appearances in the 1970s. Scouts like Kennedy's strength, his ability to barrel the baseball and his surprising speed. More >
Dalton Guthrie, SS, University of Florida -- Phillies, Round 6 (No. 173 overall)
Guthrie's father, Mark, spent his 15-year MLB career keeping hitters from barreling pitches into the gaps. That's where his son Dalton's strength lies. A polished college player, Dalton brings an advanced approach and good speed, though questions about his size linger. More >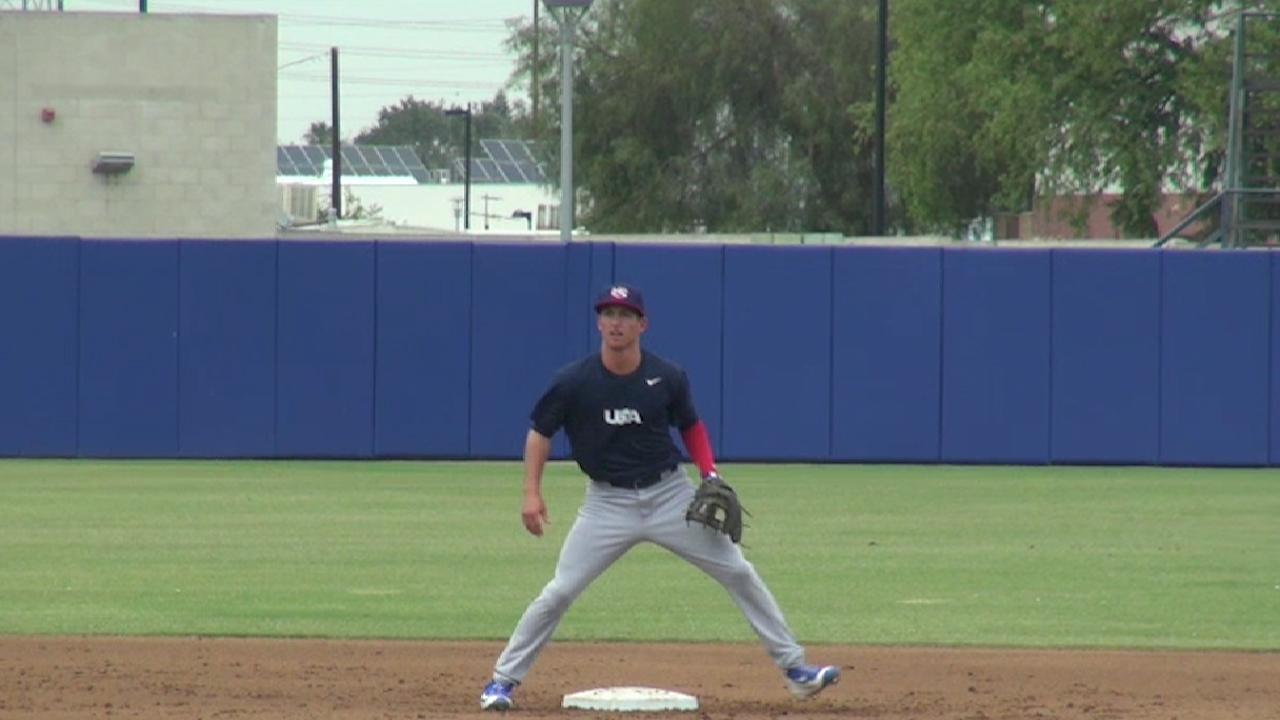 Marcel Renteria, RHP, New Mexico -- Mets, Round 6 (No. 187 overall)
Renteria is related to Gil Heredia, who pitched for the Giants, Expos, Rangers and A's over a 10-year career that ended in 2001. More >
Chase Pinder, CF, Clemson University -- Cardinals, Round 7 (No. 214 overall)
Pinder was a jack-of-all-trades on a star-studded Tigers team this year. He profiles more as a versatile, line-drive type than his brother, Chad, who has showed impressive power (eight home runs) as a rookie for the A's this season. More >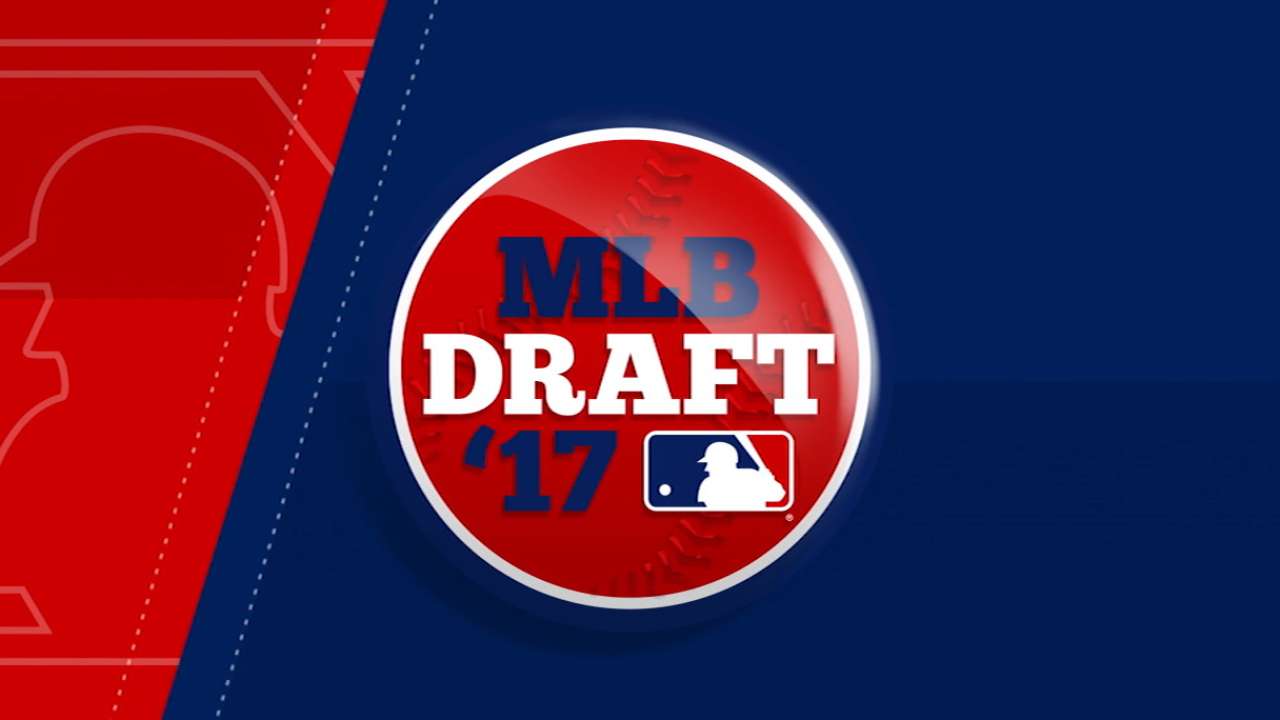 Jordan Wren, OF, Georgia Southern University -- Red Sox, Round 10 (No. 311 overall)
The son of Red Sox senior vice president of player personnel Frank Wren was one of two players from Georgia Southern drafted Tuesday. The left-handed-hitting outfielder showed good on-base skills during his senior season. More >
Riley O'Brien, RHP, College of Idaho -- Rays, Round 8 (No. 229 overall)
Tampa Bay selected the grandson of Johnny O'Brien, who played in parts of six seasons for the Pirates, Cardinals and Milwaukee Braves in the 1950s.
Jacob Belinda, LHP, Lock Haven U -- Braves, Round 10 (No. 290 overall)
Belinda struck out more than a batter per inning over seven starts for Lock Haven, a Division II school in Pennsylvania. He's the nephew of Stan Belinda, who pitched for six Major League teams over 12 seasons from 1989-2000.
Day 3
Cole Bellinger, RHP, Hamilton HS (Chandler, Ariz.) -- Padres, Round 15 (No. 438 overall)
Bellinger is Dodgers rookie sensation Cody Bellinger's younger brother, and their father and former World Series champion Clay Bellinger's younger son. The younger Bellinger is a right-handed pitcher committed to Grand Canyon University in Arizona. More >
Ryan Lidge, C, University of Notre Dame -- Yankees, Round 20 (No. 602 overall)
The senior backstop is a defense-first catcher and a legacy not just in the MLB Draft, but at Notre Dame as well. His cousin, Brad Lidge, starred for the Irish before an 11-year MLB career as one of baseball's best closers.
Justin Morhardt, C, Bryan College -- Braves, Round 22 (No. 650 overall)
Morhardt's grandfather, Moe Morhardt, played parts of two seasons with the Cubs from 1961-62.
Gunner Halter, SS, Seminole St. College -- Blue Jays, Round 22 (No. 669 overall)
Gunner's dad, Shane Halter, was a utility infielder for the Royals, Mets, Tigers and Angels from 1997-2004. His best year came with Detroit in '01, when he hit .284 with 12 home runs and 65 RBIs.
Jamori Blash, 1B, Cochise College -- Nationals, Round 23 (No. 703 overall)
Jamori Blash is the younger brother of Jabari Blash, an outfielder currently in Triple-A in the Padres' system.
Nick Valaika, SS, UCLA -- Pirates, Round 24 (No. 718 overall)
Valaika had his season cut short due to a hand injury and redshirted his freshman year, so he may still have something to prove a the college level. He's the brother of Rockies backup infielder Pat Valaika.
Aaron Ashby, LHP, Crowder College -- Rangers, Round 25 (No. 764 overall)
Andy Ashby was a two-time All-Star and made 285 career Major League starts over 14 big league seasons. His son is a pitcher as well, but throws with a different arm.
JJ Muno, SS, UC Santa Barbara -- White Sox, Round 27 (No. 807 overall)
Muno is a standout college shortstop from California, like his cousin, Daniel Muno, who appeared in 17 games for the Mets in 2015.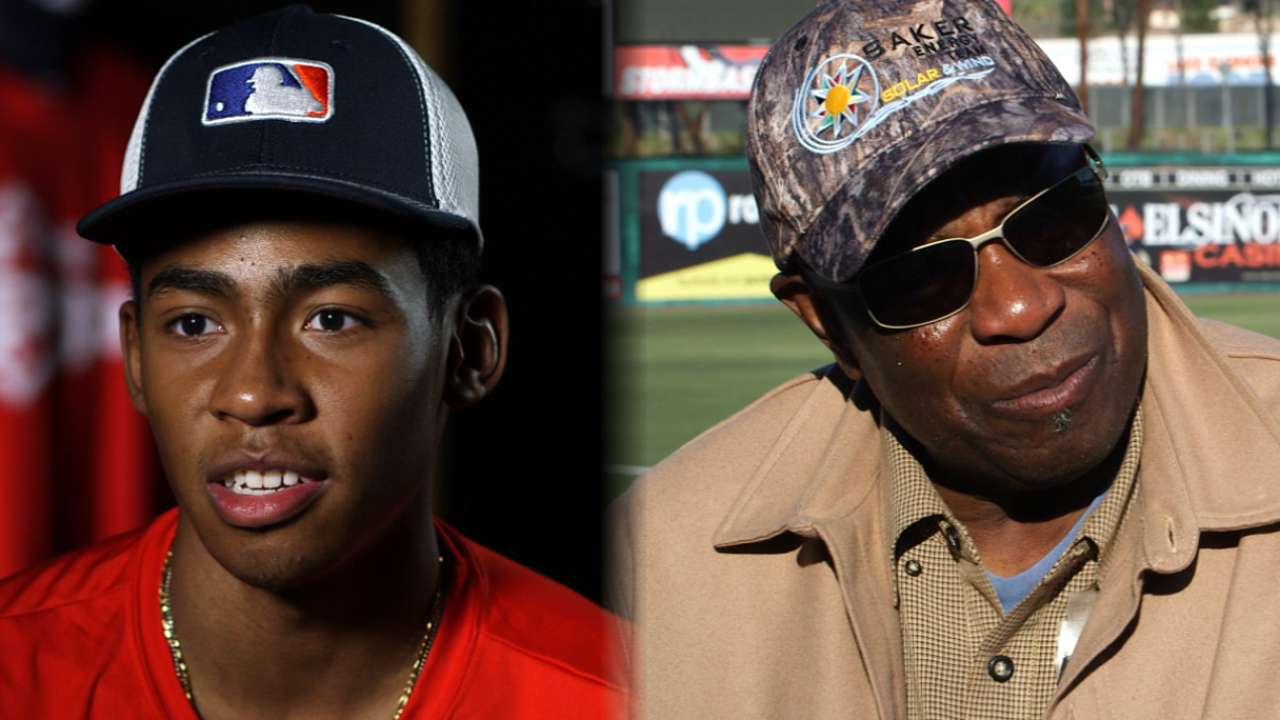 Darren Baker, SS, Jesuit HS (Carmichael, Calif.) -- Nationals, Round 27 (No. 823 overall)
As everyone knows, Dusty Baker's son has been around the game his entire life. That gives him good instincts and an advanced approach to go along with some speed. More >
Cole Percival, RHP, Riverside Poly HS (Calif.) -- Angels, Round 31 (No. 922)
Troy Percival was a catcher when he was drafted out of Cal-Riverside in 1990. He eventually became a dominant reliever, saving 358 games over 14 seasons, mostly with the Angels. His son, Cole, skipped the catching step. He's already a hard-throwing righty.
Ricky Negron, UTL, University of Tampa -- Braves, Round 34 (No. 1,010 overall)
Ricky's father is longtime Yankees executive Ray Negron.
Cooper Golby, C, Lewis-Clark St. College -- A's, Round 35 (No. 1,041)
Cooper is the son of Marlins scout Scott Golby.
Trei Cruz, SS, Episcopal HS (Tex.) -- Astros, Round 35 (No. 1,051 overall)
Cruz comes from some serious Houston lineage. His grandfather, Jose Cruz, collected 1,937 hits over 13 seasons with the Astros. His father, Jose Cruz Jr., finished his 12-year MLB career with Houston.
Tyler Coolbaugh, SS, Angelo St. University -- Orioles, Round 36 (No. 1,088)
Tyler's father is Orioles hitting coach Scott Coolbaugh.
Peyton Glavine, LHP, Blessed Trinity HS (Ga.) -- Angels, Round 37 (No. 1,105)
The son of the 2014 Hall of Fame inductee had an ERA under 1.00 as a junior and also earned one of the highest ACT scores in the Draft.
JJ Schwarz, C, University of Florida -- Rays, Round 38 (No. 1,129)
JJ is the son of Jeff Schwarz, who pitched for the White Sox and Angels in the early 1990s.
Montae Bradshaw, CF, Patrick Henry CC -- Royals, Round 38 (No. 1,140)
Montae's father, Terry Bradshaw, is the Kansas City Royals' Minor League hitting coordinator.
Daniel Alfonzo, 3B, Bayside HS (N.Y.) -- Mets, Round 38 (No. 1,147)
Daniel's father, Edgardo Alfonzo, was one of the Mets' best hitters when they reached the World Series in 2000.
Jake Boone, SS, Torrey Pines HS (Calif.) -- Nationals, Round 38 (No. 1,153)
Jake is the son of former All-Star Bret Boone and part of one of the most famous baseball families of all time. If he signs, he'll represent the fourth generation of Boones to play professionally.
Joe Sanchez, LHP, TERRA Environmental Research Institute -- Braves, Round 39 (No. 1,160)
Joe Sanchez is the nephew of Braves scout Lou Sanchez.
Logan White, C, Mountain Pointe HS (Ariz.) -- Dodgers, Round 39 (No. 1,180)
White is the son of Padres senior advisor to the general manager Logan White.
Non-MLB connections:
• Kramer Robertson, SS, Louisiana State University -- Cardinals, Round 4 (No. 124 overall)
Son of Baylor women's basketball coach Kim Mulkey.
• Demetrius Sims, SS, Bethune-Cookman University -- Marlins, Round 14 (No. 419 overall)
Brother of NFL tight end Dion Sims.
• Zach Jarrett, OF, UNC Charlotte -- Orioles, Round 28 (No. 848)
Son and grandson of enshrined members of NASCAR Hall of Fame Ned and Dale Jarrett; grandson of former Brooklyn Dodgers farmhand Jasper Spear.
• Jake Cousins, RHP, University of Pennsylvania -- Nationals, Round 20 (No. 613 overall)
Cousin of Washington Redskins quarterback Kirk Cousins.
• Colby Bortles, 3B, University of Mississippi -- Tigers, Round 22 (No. 665 overall)
Brother of Jacksonville Jaguars quarterback Blake Bortles.
Joe Trezza is a reporter for MLB.com based in New York. Follow him on Twitter at @joetrezz. This story was not subject to the approval of Major League Baseball or its clubs.