Tigres eligen al 1B/OF boricua Reynaldo Rivera con su 2da selección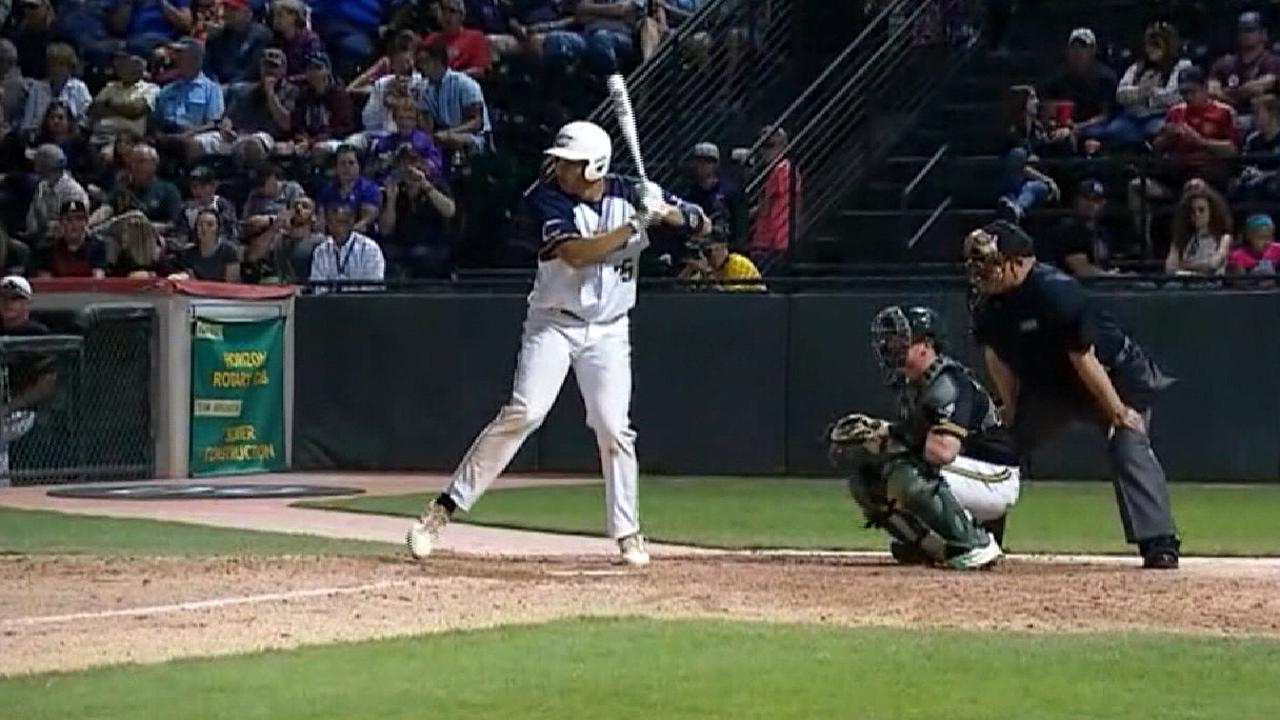 DETROIT -- Después de transitar un camino familiar eligiendo a un lanzador con su primera selección, los Tigres encontraron el bate que querían en la segunda ronda del draft del 2017 al escoger al primera base y jardinero puertorriqueño Reynaldo Rivera, de Chipola Junior College en la Florida.
Rivera, un toletero zurdo nacido en Ceiba, Puerto Rico, fue elegido en el puesto 57. De acuerdo con MLB.com, estaba ubicado en el lugar 150 entre las mejores promesas para el Draft de este año.
Los Tigres tienen lazos con Rivera, afirmó el director de escuchas Scott Pleis. Estuvieron interesados en él cuando era un jugador de preparatoria en Puerto Rico, y el equipo ha venido siguiéndolo desde entonces a lo largo de su carrera universitaria. Una vez que explotó con Chipola esta primavera, ascendió hasta lo más alto en el escalafón de prospectos para los Tigres.
"Es un buen atleta", dijo Pleis. "Tiene la suficiente habilidad física para jugar en los jardines y también para jugar en la primera. Es un muchacho talentoso. Y un poder tremendo a la zurda, de lo mejor que he visto en mucho tiempo".
Pleis indicó que el plan de los Tigres, por los momentos, es desarrollarlo como jardinero.
Rivera fue condecorado como el Perfect Game/Rawlings Junior College Player of the Year después de dejar .560 de slugging y 1.399 de OPS con Chipola. Bateó 20 jonrones y 20 dobles, además de empujar 73 carreras en poco menos de 250 visitas al plato, llevando a su universidad a coronarse campeones de la Serie Mundial de Junior College.
"Tuvo un torneo fantástico", dijo Pleis. "Creo que dio cinco jonrones en el torneo. Lo conocemos. Lo hemos seguido por un buen tiempo. Lo vimos trabajar para nosotros en Lakeland y quedamos aun más impresionados".
De acuerdo con los reportes de los escuchas, Rivera sigue siendo un diamante por pulir, y no necesariamente ascenderá rápido por las ligas menores. Pero como cumplió 20 años el miércoles, así que es lo suficientemente joven para que la organización le tenga paciencia.
"Rivera tiene la tendencia a alejar las manos de su cuerpo en algunas ocasiones, lo que lo hace susceptible ante los pitcheos adentro y ocasiona que abanique", dice el reporte de MLB Pipeline. "Pero no es uno de esos toleteros de 'poder o nada'. Es capaz de leer bien los lanzamientos e irse a la banda contraria con dos strikes".
Rivera, quien fue seleccionado por los Cachorros el año pasado, se comprometió a jugar béisbol universitario con Mississippi State. Si declina y firma con los Tigres, se unirá a un sistema de fincas que carece de toleteros de poder.