MLB.com Columnist
Fred Zinkie
Hot wire: 10 players to pick up in fantasy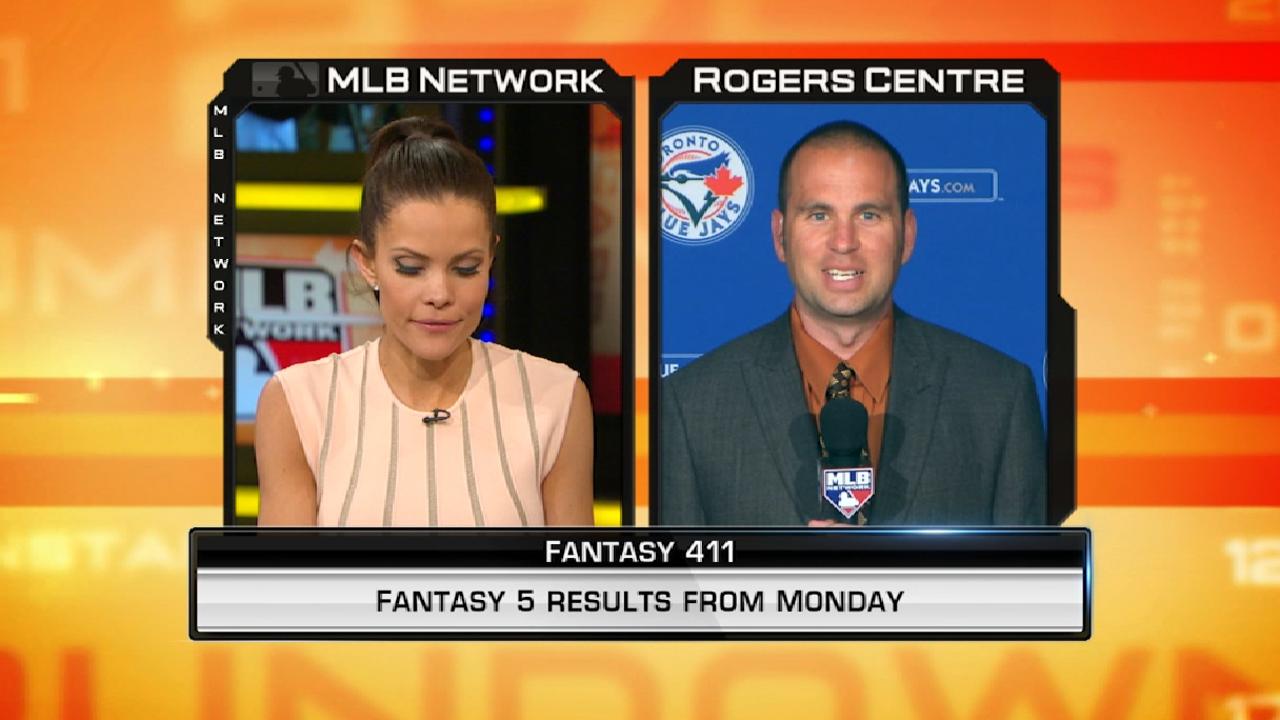 Could your fantasy team use more power? What about steals? Runs, RBIs or wins?
Regardless of your holes, the fantasy waiver wire has a plug or long-term fix to pick up today. Check the following 10 men -- all sitting in waivers in many leagues, and all ready to help you win.
Lucas Duda, 1B, Mets
A shallow-league asset when he went deep 57 times across 2014-15, Duda has bounced back from an injury-impacted '16 season by compiling 10 homers across 124 at-bats this year. Although injury concerns still exist -- he already endured a DL stint this season -- the 31-year-old has the skills to produce 20 additional long balls in '17. Duda could even join 10-team rosters by staying in the lineup vs. lefties, against whom he has produced a .984 OPS in just 18 plate appearances this season.
Consider in: 12-team mixed leagues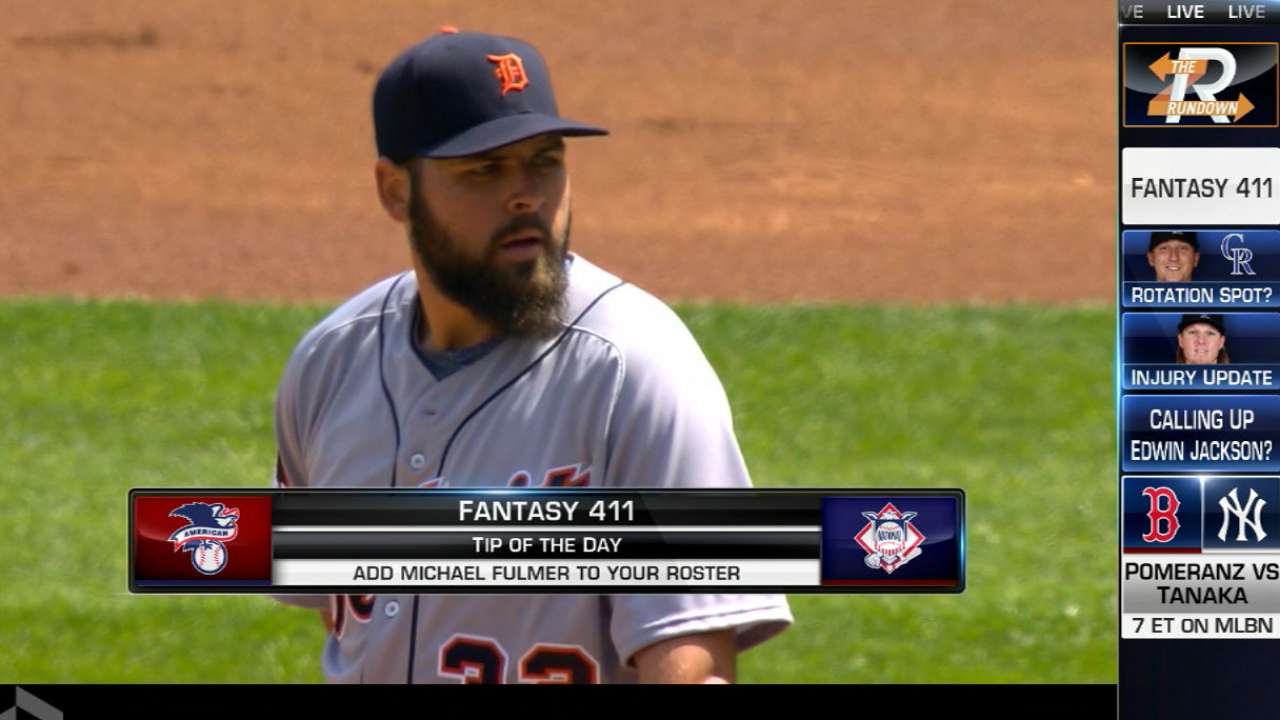 Matt Adams, 1B/OF, Braves
Adams has proven to be a solid replacement for Freddie Freeman, producing five homers and a .906 OPS across 66 plate appearances since joining Atlanta on May 20. With multiposition eligibility, the career .271 hitter could find more than one way into the lineup of owners who feel the urge to add a 28-year-old who has twice (2013, '16) produced more than 15 homers in fewer than 300 at-bats.
Consider in: 10-team mixed leagues
Whit Merrifield, 2B/OF, Royals
Merrifield has provided a spark for a low-scoring Royals lineup by hitting .383 with four homers and five steals across 88 plate appearances since May 11. Although the power spike may not be permanent for a 28-year-old who has yet to post a double-digit homer total in the Minors, Merrifield could continue to use his solid contact skills and wheels (60 steals between the Majors and Minors across 2015-16) to contribute to teams in standard and deep formats.
Consider in: 12-team mixed leagues
Carlos Beltran, outfielder, Astros
Despite his advanced age (39 on Opening Day), Beltran was a coveted draft-day target after hitting .295 with 29 home runs and 93 RBIs last season. But many of the same owners who believed in the veteran during March were quick to ship him to waivers when he posted an underwhelming .241/.283/.345 slash line during April. Those who are willing to give a 40-year-old in baseball's highest-scoring lineup a second chance will be pleased to see that Beltran has produced six homers, 16 RBIs and 21 runs scored across 120 plate appearances since the outset of May.
Consider in: 10-team mixed leagues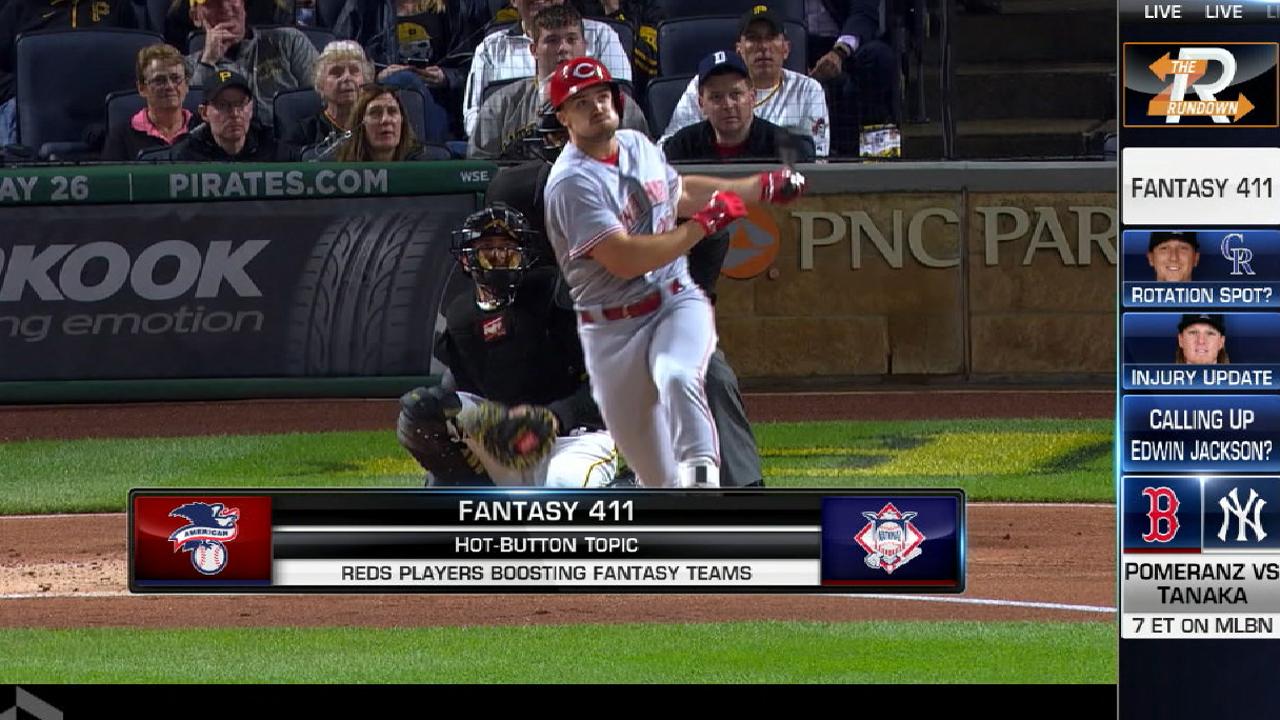 Chase Anderson, starter, Brewers
Anderson has ridden a performance roller coaster this year, posting a 1.13 ERA across his initial four starts, a 7.30 mark across his subsequent five outings and compiling 21 2/3 scoreless frames across his past three appearances. Wise owners will add the right-hander on the expectation that small velocity upticks on all four pitches in his repertoire will lead to more good stretches than bad ones the rest of the way. Also, the backing of a productive Brewers lineup (seventh in baseball with 291 runs scored) enhances the possibilities for Anderson to pick up victories after solid showings.
Consider in: 10-team mixed leagues
Ben Lively, starter, Phillies
Many owners are scrambling to secure useful arms while dealing with a multitude of injuries to starting pitchers this season. And while Lively is far from a stable option, he deserves consideration in deeper formats after allowing one run across seven innings during his big league debut on June 3. Those who take the time to look beyond his brief Major League resume will notice that he owns a solid lifetime 2.99 ERA and 1.11 WHIP in the Minors and has posted a 2.40 ERA and a 0.94 WHIP across nine starts in Triple-A this year.
Consider in: 15-team mixed leagues
Randall Delgado, SP/RP, D-backs
Fantasy owners can be forgiven for overlooking Delgado on the waiver wire. After all, owners are rarely excited to add a converted reliever who owns a lifetime 4.07 ERA and a 1.32 WHIP. But those who dig a little deeper will notice that Delgado has made dramatic improvements with his control this year (1.5 BB/9 rate), which has likely contributed to a 1.80 ERA and a 1.07 WHIP across three starts since joining the rotation on May 24.
Consider in: 12-team mixed leagues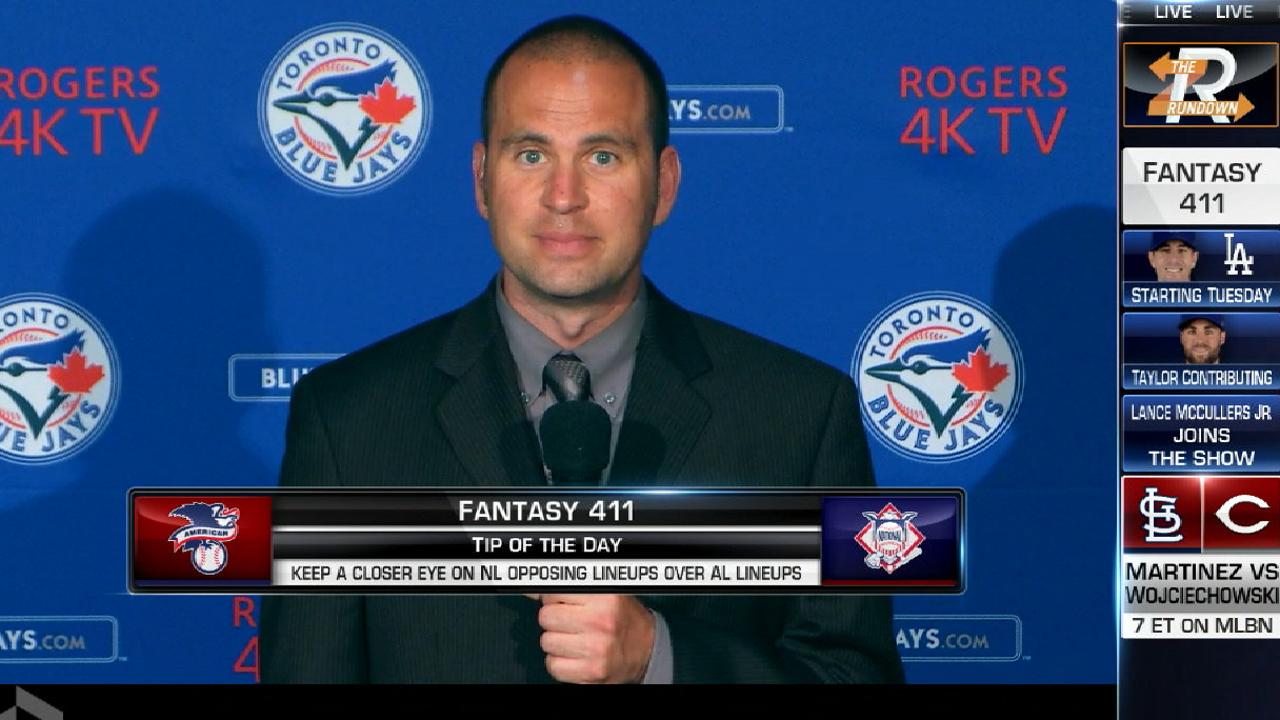 Seth Lugo, SP/RP, Mets
Armed with a curveball that has at times boggled the mind of Statcast™ observers, Lugo did his part to aid New York's postseason push by posting a 2.67 ERA and a 1.09 WHIP across eight starts and nine relief appearances after July 1 of last year. Fast forward to '17, and the right-hander is set to make his season debut this weekend after spending more than two months on the disabled list with an elbow injury. Owners in deep formats could add Lugo with the expectation that a successful start could push Robert Gsellman (5.53 ERA in '17) out of the rotation.
Consider in: 15-team mixed leagues
Felipe Rivero, reliever, Pirates
Rivero has been the Bucs' most effective reliever this year, producing a 0.60 ERA and a 0.77 WHIP across 30 innings. Conversely, Pittsburgh closer Tony Watson has struggled at times this season (3.91 ERA, 5.48 FIP, 1.50 WHIP) and could be on thin ice as the club's bullpen anchor. Although left-handers such as Rivero are sometimes relegated to specialist roles, he could easily switch assignments with the fellow southpaw Watson if manager Clint Hurdle feels that the relief corps needs a new look.
Consider in: 12-team mixed leagues
Brandon Maurer, reliever, Padres
Maurer appeared to have lost the Padres' closer role when Brad Hand picked up saves on consecutive days from May 24-25. But manager Andy Green did not permanently stray from his bullpen anchor, allowing Maurer to collect four saves across five games from May 28-June 2. Wise owners who need a cheap saves source will look past Maurer's 5.25 ERA and notice his 2.57 FIP and 27:5 K:BB ratio across 24 innings this year.
Consider in: 12-team mixed leagues
Fred Zinkie is the lead fantasy baseball writer for MLB.com. Follow him on Twitter at @FredZinkieMLB. This story was not subject to the approval of Major League Baseball or its clubs.