Vet sluggers surge in NL All-Star Ballot update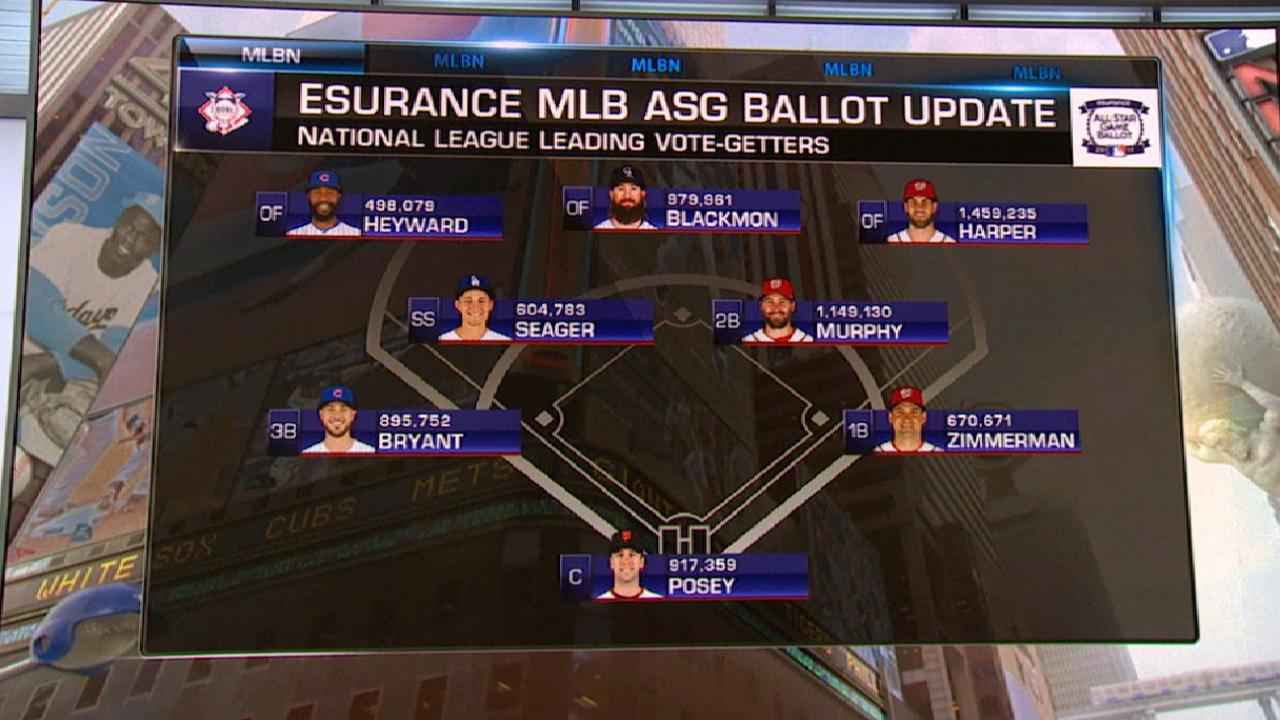 The second update of fan voting in the Esurance MLB All-Star Game Ballot for the National League starters was released Monday, and a few races have heated up ahead of the 88th All-Star Game presented by MasterCard, set for July 11 at Marlins Park in Miami for the first time.
A few veterans in the midst of career resurgences surged their way up the voting leaderboards this week, as Ryan Zimmerman passed Anthony Rizzo to take over the lead among first basemen, while Zack Cozart is rapidly approaching Corey Seager among shortstops.
• VOTE NOW for #ASGWorthy players
Here are the latest results:
CATCHER
1. Buster Posey, Giants: 917,359
2. Willson Contreras, Cubs: 511,029
3. Yadier Molina, Cardinals: 478,406
4. Matt Wieters, Nationals: 300,980
5. Yasmani Grandal, Dodgers: 241,497
Posey is arguably off to a better start through two months than during his NL MVP Award-winning season in 2012. He entered this week among a rare breed who has more walks (25) than strikeouts (17), and he went without a strikeout during a two-week stretch in May, spanning 54 plate appearances. Posey's .951 OPS entering Monday paced all catchers and was more than 150 points better than second place.
FIRST BASE
1. Ryan Zimmerman, Nationals: 670,671
2. Anthony Rizzo, Cubs: 657,702
3. Freddie Freeman, Braves: 401,982
4. Paul Goldschmidt, D-backs: 363,431
5. Matt Carpenter, Cardinals: 214,324
In the biggest jump of the week, Zimmerman now sits atop NL first basemen vote-getters, a reflection of what's been an MVP-caliber season to this point. Though the 13-year veteran has cooled some since he was named NL Player of the Month for April, Zimmerman hit .336 with a .960 OPS, five homers and 19 RBIs in 29 games since the first month. He's maintained the best average in the Majors (.374) and an elite pop in his bat, too, with an average exit velocity of 92.6 mph -- second best in the NL as of Monday (minimum 100 batted ball events).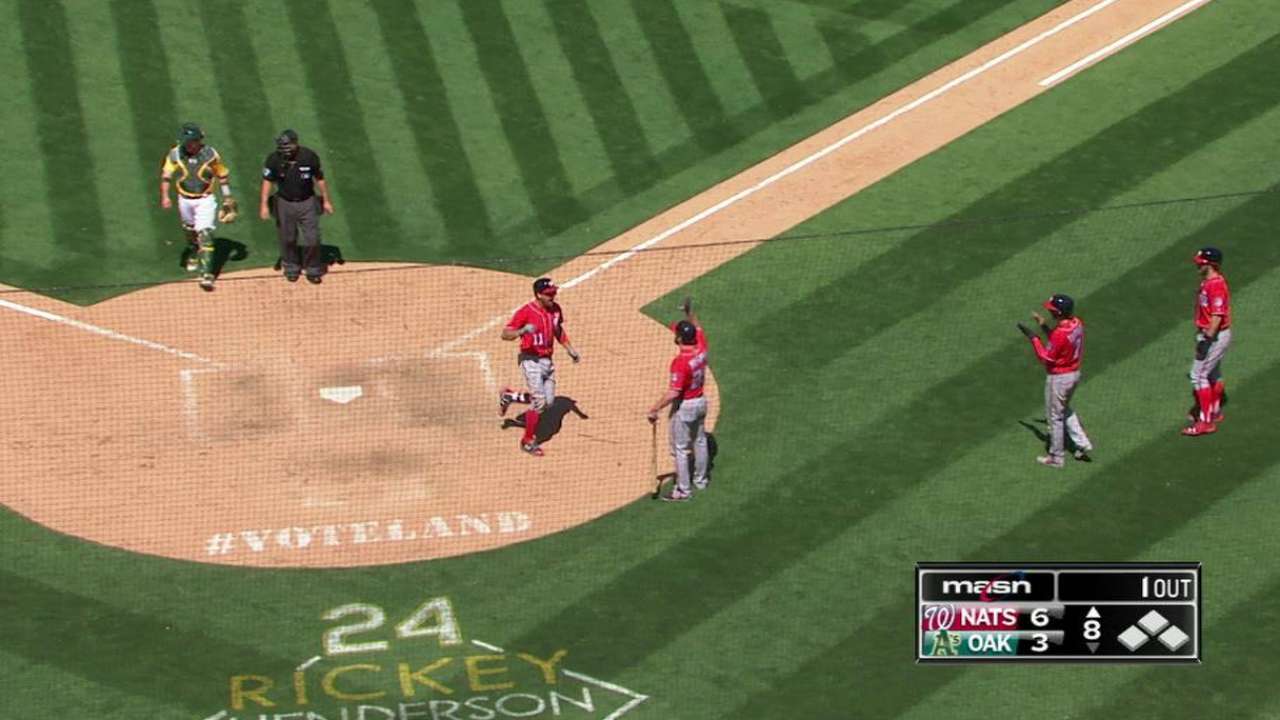 SECOND BASE
1. Daniel Murphy, Nationals: 1,149,130
2. Javier Baez, Cubs: 715,928
3. Brandon Phillips, Braves: 185,862
4. DJ LeMahieu, Rockies: 175,435
5. Kolten Wong, Cardinals: 171,848
Murphy nearly doubled his vote tally from last week as he seeks his third All-Star Game appearance and second in as many seasons with Washington. The jump here this week came from LeMahieu, who passed Wong for fourth place. LeMahieu started the 2015 All-Star Game in Cincinnati in place of an injured Dee Gordon. He's raised his batting average 30 points since the start of May.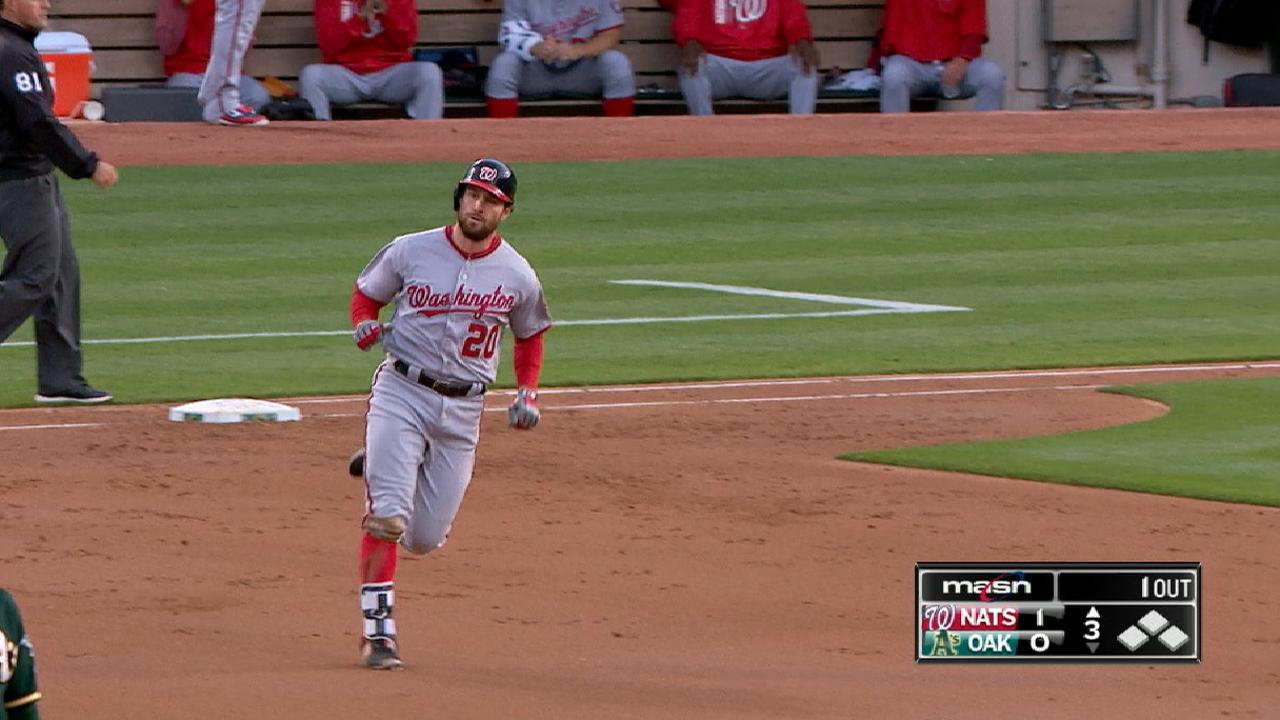 THIRD BASE
1. Kris Bryant, Cubs: 895,752
2. Nolan Arenado, Rockies: 613,571
3. Justin Turner, Dodgers, 362,952
4. Anthony Rendon, Nationals: 295,369
5. Jedd Gyorko, Cardinals: 275,281
Despite a 3-for-20 down week by his standards, Bryant, the reigning NL MVP Award winner, continues to pace the ballot among third basemen, and by a substantial margin over second-place Arenado, who went 5-for-27 with two homers and five RBIs last week. Turner was brilliant over the first six weeks of the season, but he's sidelined with a hamstring injury and hasn't played since May 18. Bryant leads NL third basemen with a .382 OBP and ranks third at the position in the NL with 12 homers.
SHORTSTOP
1. Corey Seager, Dodgers: 604,783
2. Zack Cozart, Reds: 547,750
3. Addison Russell, Cubs: 537,688
4. Chris Owings, D-backs: 328,217
5. Trea Turner, Nationals: 323,751
One of the biggest surprises of 2017, at least outside Cincinnati, has been Cozart, whose .344 batting average entering this week trailed only Zimmerman among the MLB leaders.
In last week's ballot update, Cozart trailed Seager by more than 130,000 votes, but he has since cut that gap to fewer than 60,000, leapfrogging Russell in the process.
Cozart has credited an adjusted stance developed in Spring Training as a reason for some of his success this year. Instead of holding his hands near his head, Cozart has began his stance with the bat rested on his shoulder, an adjustment stemming from being uncomfortable with his hands.
"I feel like he really doesn't get any credit," Arenado said of Cozart last week. "I don't know, the last couple of years, he's turned himself into a pretty darn good ballplayer. I mean, he's always been a good player, but I feel like he's really good now. He has really good at-bats. He hits the ball hard, and he's hitting like .350 and no one talks about him."
OUTFIELD
1. Bryce Harper, Nationals: 1,459,235
2. Charlie Blackmon, Rockies: 979,961
3. Jason Heyward, Cubs: 498,079
4. Ben Zobrist, Cubs: 472,114
5. Matt Kemp, Braves: 457,586
6. Kyle Schwarber, Cubs: 423,394
7. Giancarlo Stanton, Marlins: 398,569
8. Marcell Ozuna, Marlins: 392,973
9. Yoenis Cespedes, Mets: 327,116
10. Dexter Fowler, Cardinals: 268,545
11. Jay Bruce, Mets: 245,634
12. Jayson Werth, Nationals: 236,367
13. Adam Duvall, Reds: 234,099
14. Yasiel Puig, Dodgers: 206,743
15. Ryan Braun, Brewers: 188,192
No one might have gotten more attention this last week than Harper, who incited a benches-clearing incident in San Francisco that yielded a three-game suspension for the Nationals superstar. He's received more than 550,000 All-Star votes since.
Blackmon continued his torrid pace and was named NL Player of the Month for May last week, just after being named NL Player of the Week for the third time in the past calendar year. Two Cubs -- Heyward and Zobrist -- follow, though Kemp is surging, now up to fifth.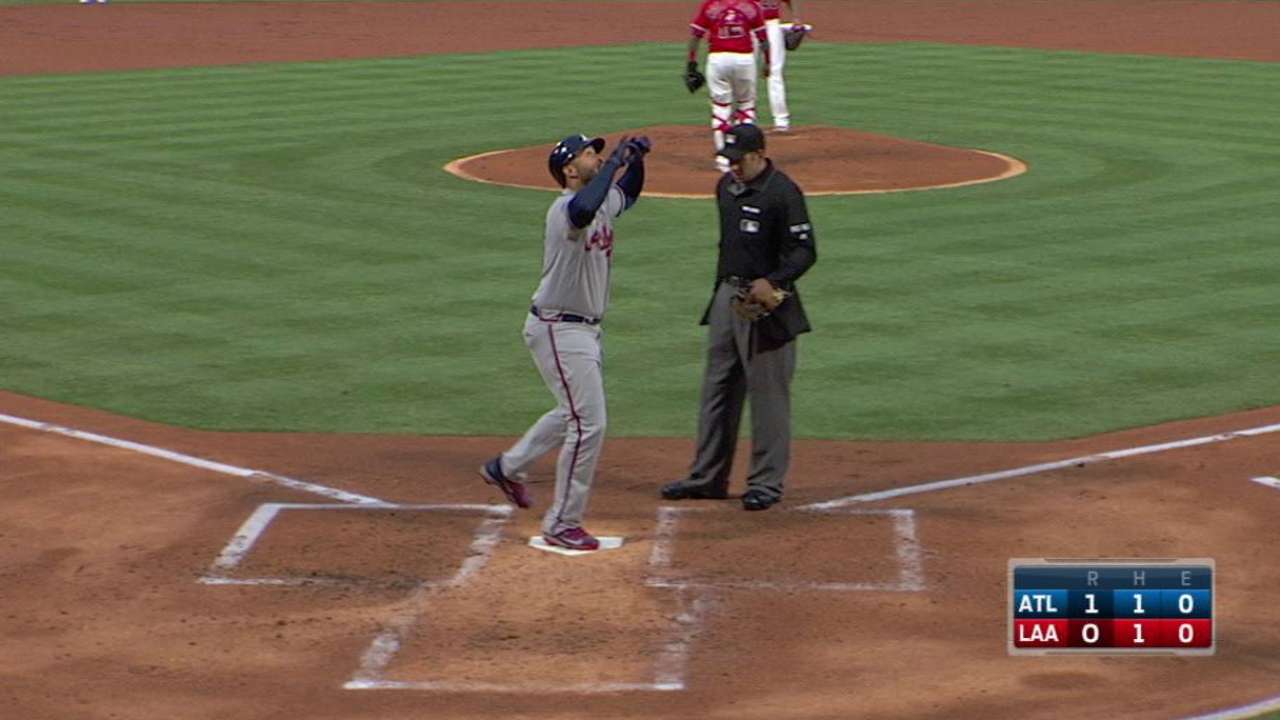 Fans may cast votes for starters at MLB.com and all 30 club sites -- on computers, tablets and smartphones -- exclusively online using the 2017 Esurance MLB All-Star Game Ballot until Thursday, June 29, at 11:59 p.m. ET. On smartphones and tablets, fans can also access the ballot via the MLB.com At Bat and MLB.com Ballpark mobile apps. Vote up to five times in any 24-hour period for a maximum of 35 ballots cast.
Following the announcement of the 2017 All-Star starters, reserves and pitchers, fans should return to MLB.com and cast their 2017 Esurance MLB All-Star Game Final Vote for the final player on each league's All-Star roster. Then on Tuesday, July 11, while watching the 2017 All-Star Game presented by MasterCard live on FOX, fans may visit MLB.com to submit their choices for the Ted Williams Most Valuable Player Award presented by Chevrolet with the 2017 MLB All-Star Game MVP Vote.
The 88th Midsummer Classic, at Marlins Park in Miami, will be televised nationally by FOX Sports; in Canada by Rogers Sportsnet and RDS; and worldwide by partners in more than 160 countries. ESPN Radio and ESPN Radio Deportes will provide exclusive national radio coverage, while MLB Network, MLB.com and SiriusXM will have comprehensive All-Star Week coverage. For more information about MLB All-Star Week and to purchase tickets, please visit AllStarGame.com and follow @AllStarGame on social media.
Daniel Kramer is a reporter for MLB.com based in Denver. Follow him on Twitter at @DKramer_. This story was not subject to the approval of Major League Baseball or its clubs.