Inbox: What's the status of Darvish's future?
Beat reporter T.R. Sullivan answers Texas fans' questions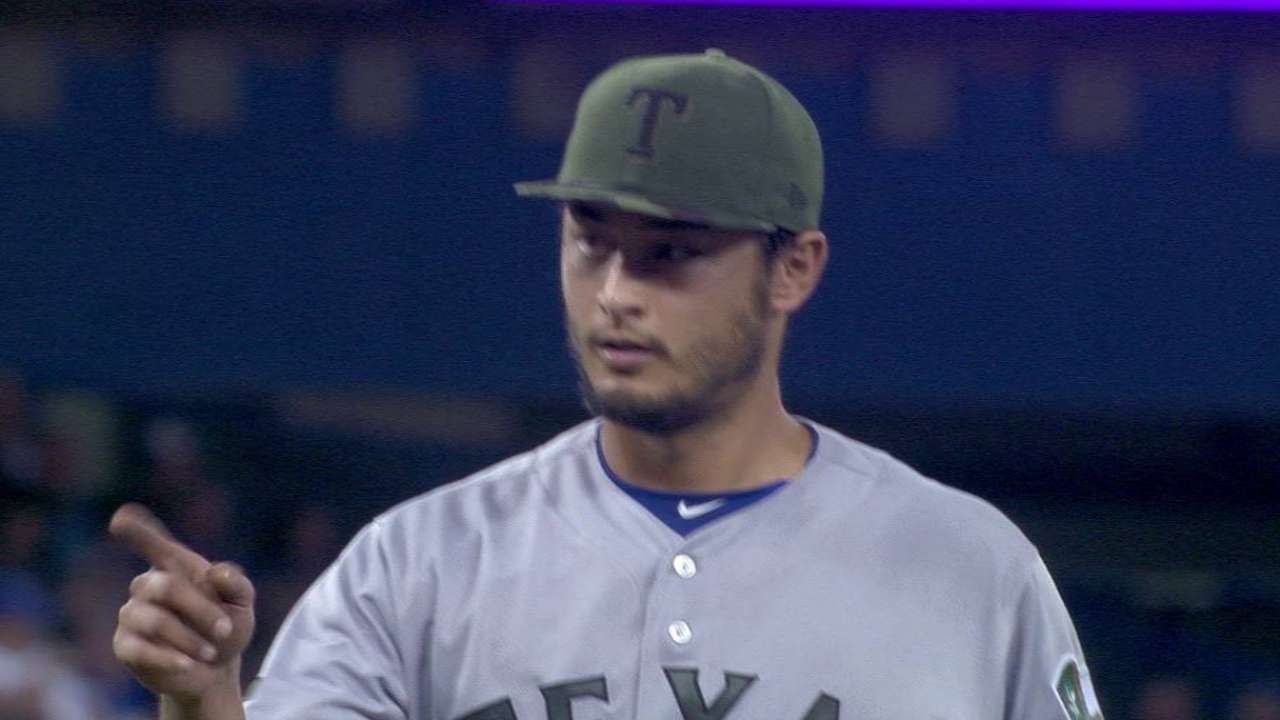 What is the status of Yu Darvish's future with the Rangers? Does he talk about it at all?
-- Tatsuya K., Tokyo
Darvish will be a free agent after the season and hasn't talked about it much at all, other than to indicate that he would like to stay. The Rangers have expressed a desire to keep him, but it will eventually come down to the money and length of contract. In his sixth season with Texas, Darvish has assimilated himself much better within the Rangers' clubhouse than he did in those rough first few years.
• Submit a question to the Rangers Inbox
Why wasn't Joey Gallo on the All-Star ballot for third base?
-- Gary G., Buffalo Gap, Texas
The Esurance MLB All-Star Game Ballot is finalized by Opening Day. At the time, the Rangers obviously expected Adrian Beltre to be their Opening Day third baseman, or that Beltre would return shortly thereafter. They certainly didn't expect him to miss two months. Gallo can still be a write-in vote.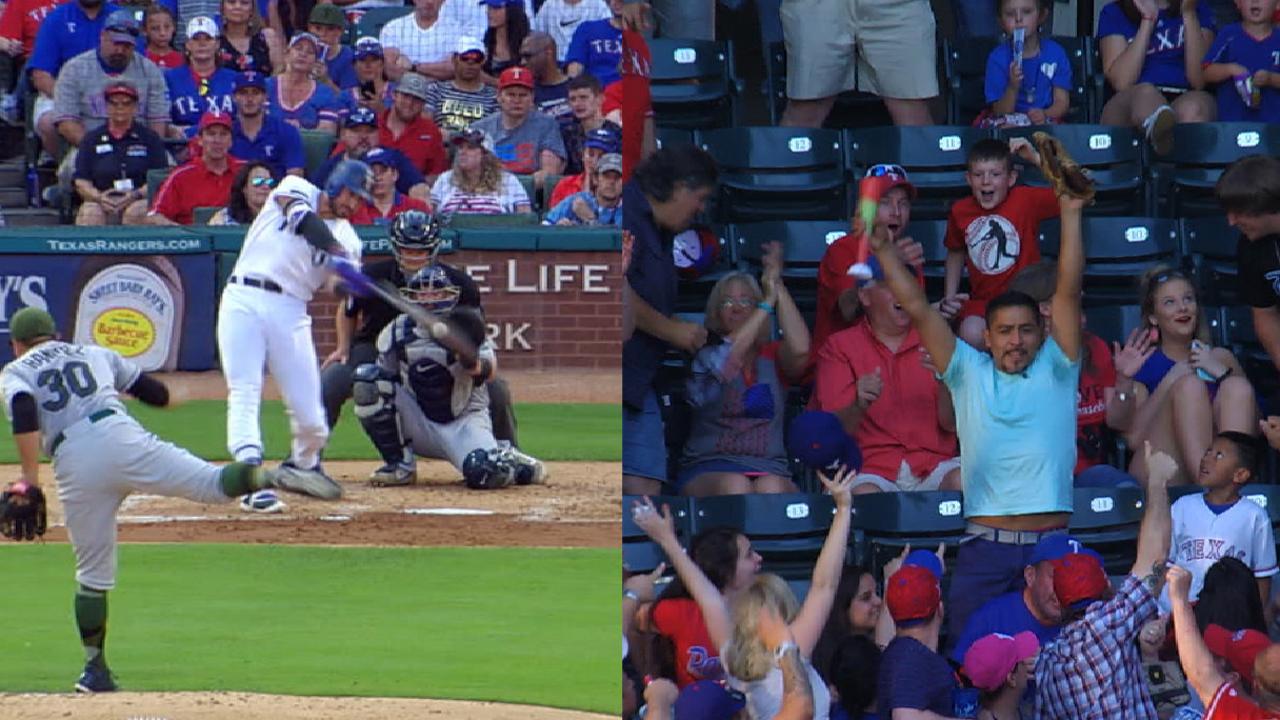 Why don't the Rangers bunt on the overshift? Looks like an easy hit when the third baseman is at the shortstop position.
-- Larry H., Dallas
One of the biggest fallacies in baseball is that bunting is easy and therefore it should be automatic. Fans expect a hitter can drop a bunt at any moment, if desired. Not true. Bunting is a skill, and it takes long hours perfecting the technique, especially when trying for a hit. Most of the guys dealing with extreme shifts are also power hitters who have never had a need to refine bunting technique. As Ringo Starr said, "You know it don't come easy."
Are A.J. Griffin, Andrew Cashner and Tyson Ross all free agents at the end of the season? Are there no Rangers options? It seems kind of silly to invest in three injured players only to lose them when they become healthy.
-- Kreg A., Bella Vista, Ark.
Cashner and Ross will both be free agents after this season, while Griffin has one more year of arbitration. Ross has taken longer than expected, but signing both he and Cashner were big first steps in the right direction for the Rangers. Signing quality veteran pitchers to short-term deals allows Texas to take the proper time to develop its top Minor League prospects like Connor Sadzeck, Yohander Mendez and others.
I saw for the first time that the manager had both catchers in the game. One catching and one DH. When you consider the likelihood of a catcher getting hurt during the game, why not have both playing if one of them is swinging a hot bat? What are the rules regarding if the DH must play a position due to injury of a player who is already on the field?
-- James M., Denton, Texas
Manager Jeff Banister is showing an increased willingness to use both Robinson Chirinos and Jonathan Lucroy in the same game. Managers are always talking about who their emergency "third" catcher is, but it's never really an issue. As for the other part, let's say Lucroy starts at DH and then takes over for Chirinos as catcher. The pitcher would then be inserted into the lineup at Chirinos' spot.
T.R. Sullivan has covered the Rangers since 1989, and for MLB.com since 2006. Follow him on Twitter @Sullivan_Ranger and listen to his podcast. This story was not subject to the approval of Major League Baseball or its clubs.