Sarah's Take: Even with injuries, LA on upswing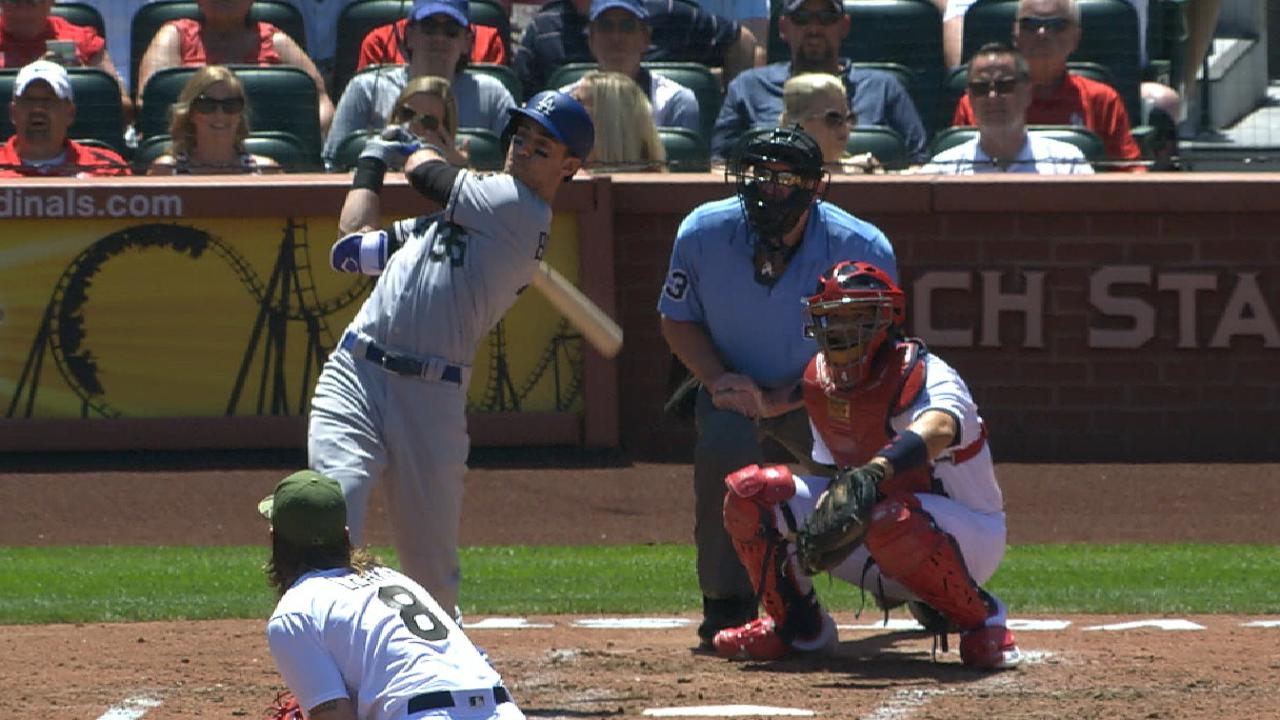 The Dodgers have played well in May. In fact, they entered play Wednesday in first place in the National League West.
Now, with a few important players on the DL, the Dodgers face a difficult portion of their schedule where they play mostly teams with records above .500. After this stretch, everyone will know whether the Dodgers belong in the postseason for the fifth consecutive year.
Though the Dodgers have been built for the playoffs, they don't know if they will perform well enough to win a playoff berth. They have incredible depth at every position, and this represents an unusual challenge for manager Dave Roberts.
However, this depth has helped the Dodgers survive their injuries. When Andrew Toles, who had a successful ACL surgery, suffered a season-ending injury, many teams would have crumpled as they searched for a satisfactory left fielder. However, the Dodgers had a rookie named Cody Bellinger to play in left.
At 21, Bellinger wasn't expected to be in the Majors until September, but in late April, the Dodger offense looked lifeless. The front office thought Bellinger's youthful enthusiasm might ignite the offense while giving Roberts an option to rest Adrian Gonzalez, who was dealing with several nagging injuries. Bellinger soon became the offensive star of the club, and this allowed Gonzalez to go on the DL for the first time in his career so he could heal.
Justin Turner, the league's leading hitter, pulled a hamstring. Though most teams have a backup third baseman, he doesn't contribute offensively as much as the regular third baseman does. Nevertheless, Turner's injury allowed Logan Forsythe, who had missed a month with a broken toe and a strained hamstring, to play third base while allowing the Dodgers to have both Chase Utley and Chris Taylor split time at second base. Since Utley has had regular playing time, he has contributed to the offensive production. Taylor, who started the season in Triple-A, has hit everything hard.
Last Tuesday in a collision with Yasiel Puig, Joc Pederson suffered head and neck injuries. Thursday he went on the 7-day concussion DL. While Pederson has been out, Taylor, unfamiliar to the outfield, has played in center. He has made every play in center, including two spectacular catches that prevented St. Louis from having great scoring opportunities.
After missing almost two years with various arm ailments that needed surgeries, Hyun-Jin Ryu stunned the Dodgers during Spring Training by how well he pitched, and he earned a spot in the rotation. However, he has struggled as a starter, but it's not unusual for a pitcher returning from injury, especially when he has made two starts in Colorado. The Dodgers hesitated to use him as a reliever, because adjusting to a new routine is difficult for any pitcher. Nevertheless, with Alex Wood performing fantastically as a starter, the Dodgers didn't have a choice of putting Ryu in the bullpen unless they demoted him to the Minor Leagues.
Thursday, after Kenta Maeda's rocky five innings, Roberts needed a long man, and Ross Stripling had pitched the previous night. Roberts took a chance on Ryu. Making his first Major League relief appearance, Ryu dominated the Cardinals for the final three innings, earning the save. With Wood's injury, Ryu has another opportunity to start Wednesday.
The Dodgers' unusual depth represents a challenge for the management, but most teams want to have this challenge.
Sarah D. Morris can be reached at sarahmorris27@gmail.com. This story was not subject to the approval of Major League Baseball or its clubs.