Wojciechowski's outing a tale of missed spots
Right-hander started strong, but struggled with location vs. Blue Jays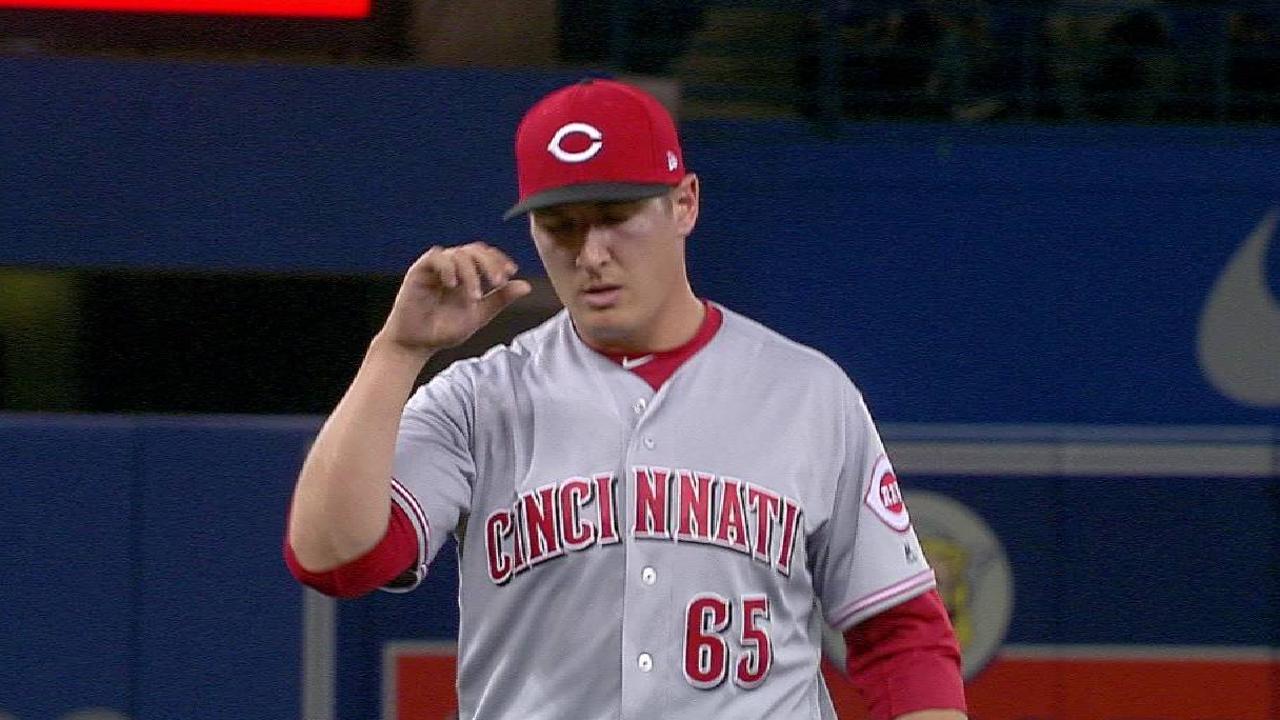 TORONTO -- Asher Wojciechowski's first start with Cincinnati looked smooth out of the gates, but Toronto's hitters quickly pounced on a trend in his fastball location in the fourth inning of Tuesday's 6-4 loss to the Blue Jays.
Wojciechowski's first trip through the order was excellent as he faced the minimum, allowing just a single that was quickly erased on a solo double play by Joey Votto. No Blue Jays batter had faced Wojciechowski before, but when the lineup got a second look, they started barreling up on his four-seam fastball.
"The home runs were pitches that ran back, elevated over the plate and were hit well," said Reds' manager Bryan Price. "I don't think it was necessarily pitch selection, it was pitch execution in those spots."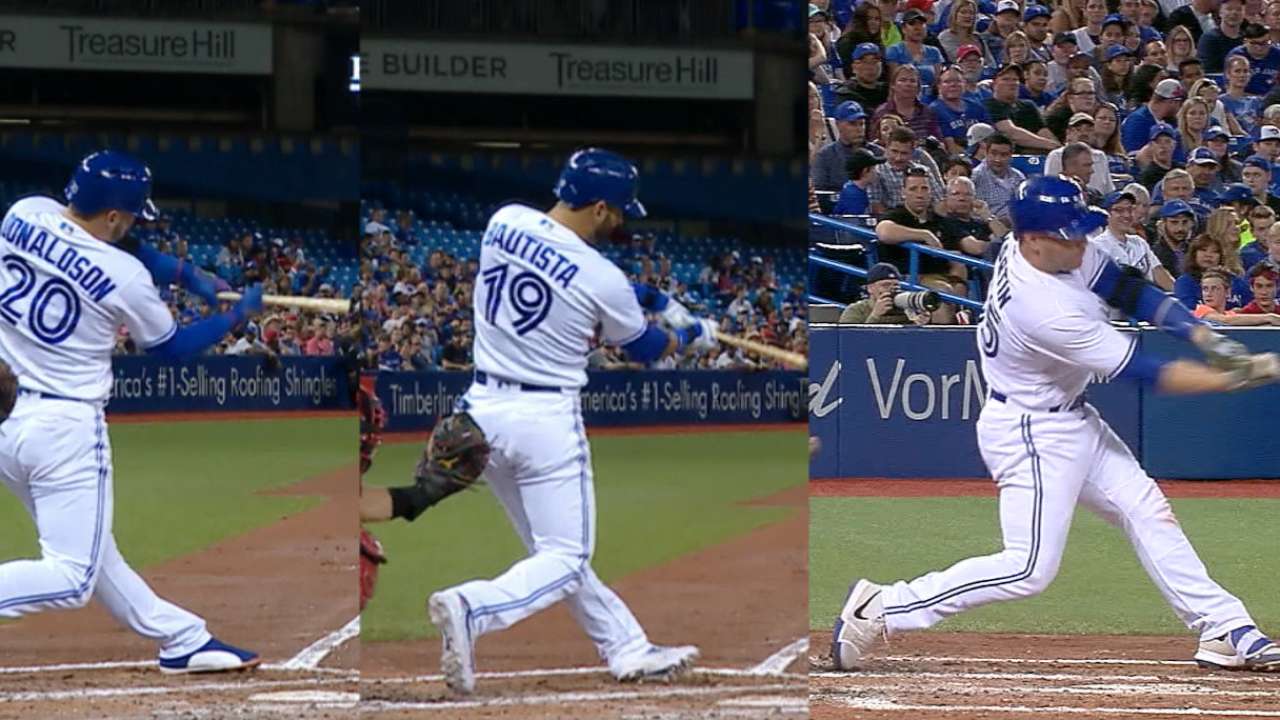 Of the 69 pitches thrown by Wojciechowski, he turned to the four-seamer 39 times with an average velocity of 92.5 mph. Statcast™ data shows that only two of those 39 were located in the bottom half of the strike zone. The remaining 37 fastballs were in the middle of the strike zone or higher, with a cluster at the top of the zone over the middle of the plate.
"I'd like to get the ball down more, but those worked for me early on," said Wojciechowski. "I was definitely trying to get the ball down more consistently and that fourth inning I just left some center-cut."
Both Josh Donaldson and Jose Bautista turned on the pitch for deep home runs in the fourth when they got their second look at Wojciechowski. Donaldson became just the ninth Blue Jays player in franchise history to hit a ball into the fifth deck of the Rogers Centre, sending a fastball in the top-left corner of the zone 435 feet. Bautista then sent the very next pitch, a fastball over the heart of the plate, 431 feet into the left-field seats.
Much of Wojciechowski's work up in the zone was purposeful, as he intended to play the high fastball off of his slider and changeup. The right-hander said after the game, however, that the home runs to Donaldson and Bautista were both pitches that he was trying to throw down and away from the hitters but missed with.
"My job was to go deep into the game," said Wojciechowski, referencing the rotation's struggles to chew up innings through the first two months. "I didn't do that today. Michael Lorenzen did a great job of picking up my innings, but it was definitely frustrating."
Keegan Matheson is a reporter for MLB.com based in Toronto. This story was not subject to the approval of Major League Baseball or its clubs.