Astros vault Nats for Power Rankings lead
Red Sox move up seven spots, while Cubs drop four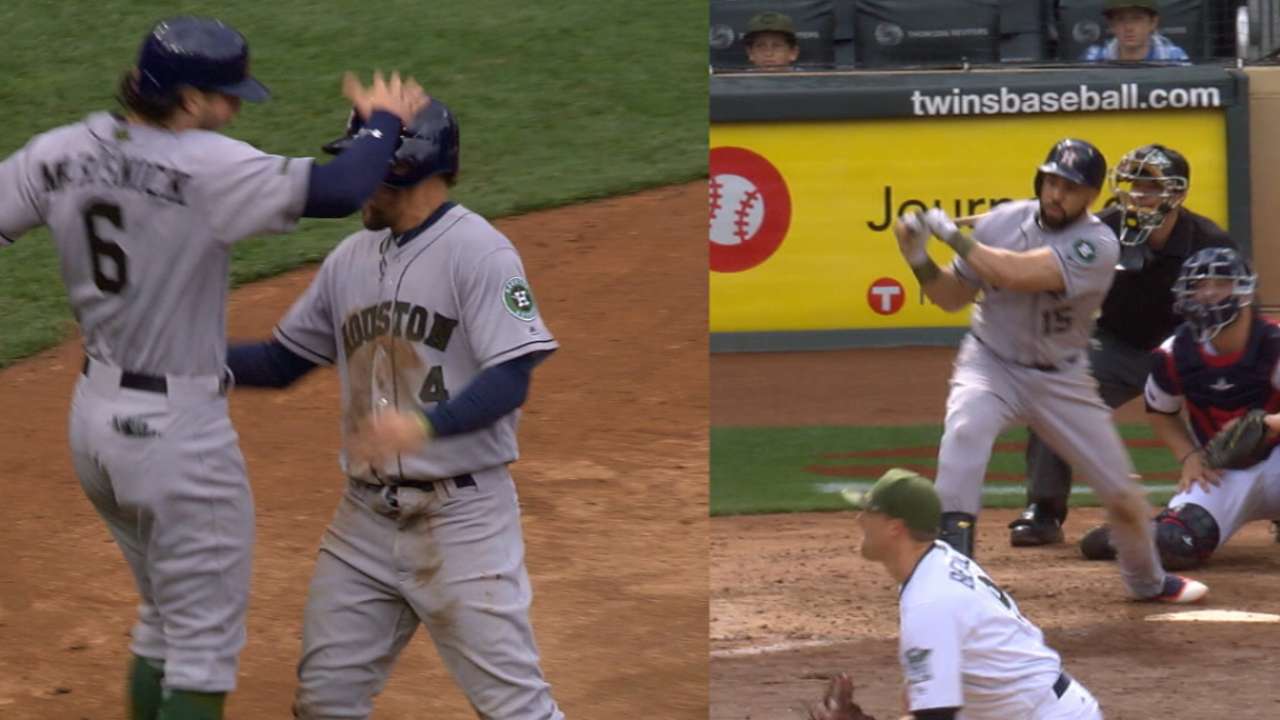 Given the number of Astros' come-from-behind wins this season, it's understandable that they feel rather confident in the late innings, even when they're down by a handful.
But they never could have anticipated what happened on Monday at Target Field. The Twins entered the eighth inning ahead, 8-2. They ended up losing, 16-8, after an 11-run eighth inning barrage by the Astros that sent 14 batters to the plate.
"It was definitely fun to be able to score all those runs in the eighth inning and have fun out there," Astros shortstop Carlos Correa told reporters. "I remember telling myself in my mind, 'Man, I'm not used to playing games like this, getting blown out so early.' Obviously, it showed we have the confidence in each other and be able to bounce back and be able to come through."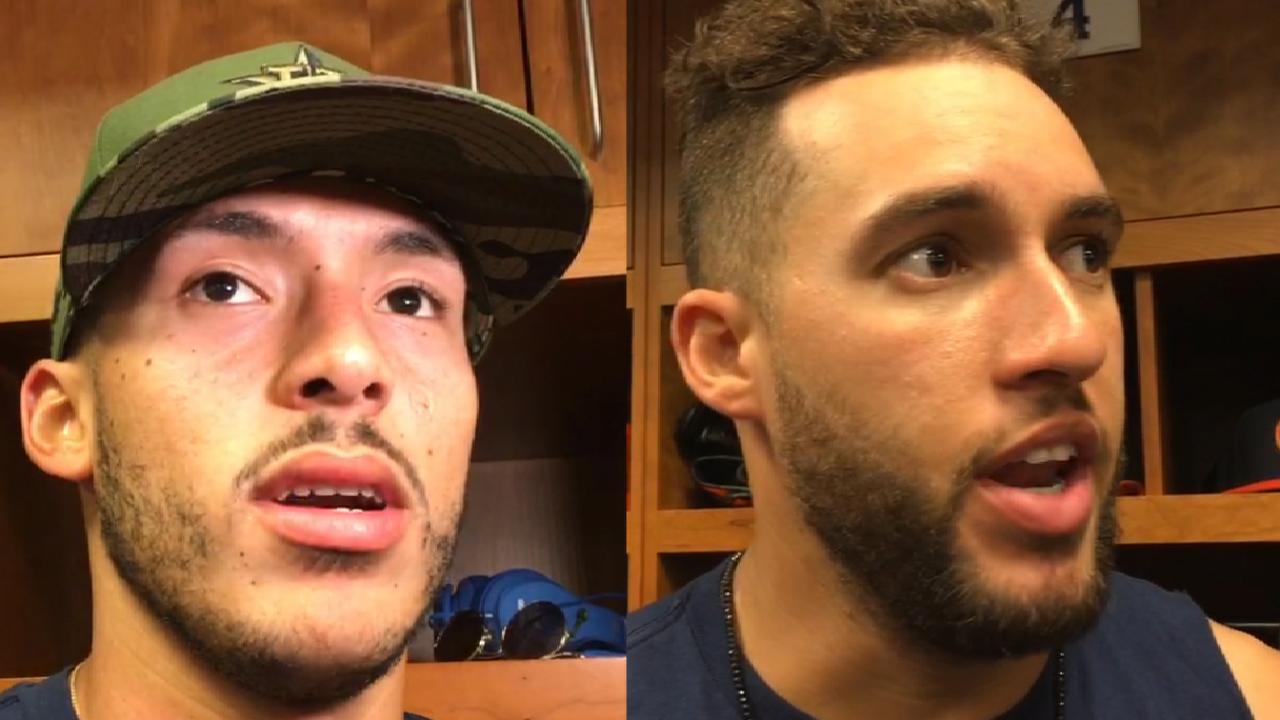 Though it's a small sample size, according to the Elias Sports Bureau, Houston was 0-659 in franchise history going back to 1962 when entering the eighth inning down by six runs. That includes three years as the Colt .45s and five-plus decades as the Astros.
That game isn't the only reason why the Astros reclaimed the top spot in our weekly Power Rankings, though obviously, it helped. Also give credit to the Astros completing a 6-4 homestand that began with a sweep at the hands of the Indians. They recovered in time to take three of four from the Tigers and sweep the Orioles.
Biggest jump: The Red Sox jumped a whopping seven spots, from 14 to 7, thanks to five wins in their past seven games. Boston swept the Rangers and took two of three from the struggling Mariners. In their past seven games, Red Sox starters have pitched to a 2.82 ERA.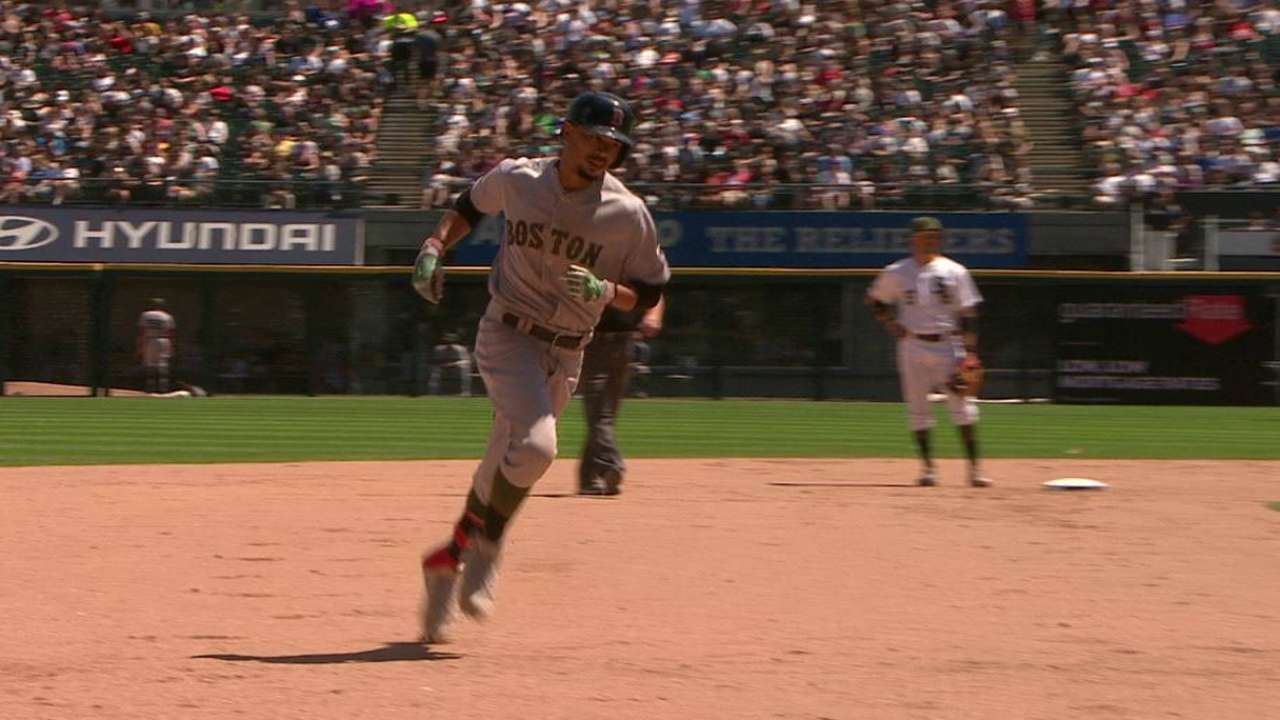 Biggest drop: The Cubs dropped four spots, from nine to 13. They were shut out twice while being swept by the Dodgers, and then they lost to the last-place Padres on Monday to extend the losing streak to four.
Power Rankings Top 5
1. Astros (2 last week)
The Astros began their longest road trip of the season with a lot going for them, including a 16-6 mark away from Minute Maid Park. How good have they been on the road? Even before Monday's landslide win in Minneapolis, they led the American League in road batting average, OPS, on-base percentage and runs scored per game.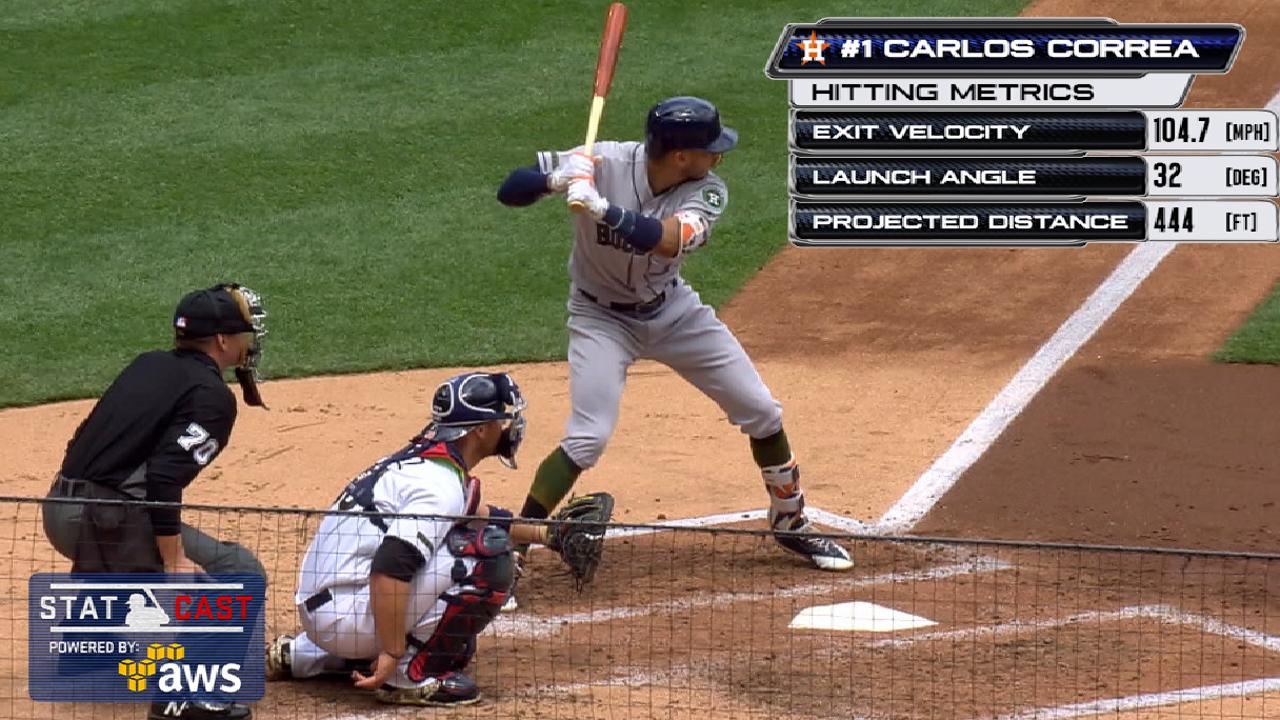 2. Nationals (1)
The Nats have won six of their past eight games, behind outstanding pitching. Over that span, starters have a 1.98 ERA, while the bullpen's is 1.04. Offensively, Anthony Rendon continues to swing a hot bat. In the past week, he's slashing .440/.517/1.040, with four homers and nine RBIs.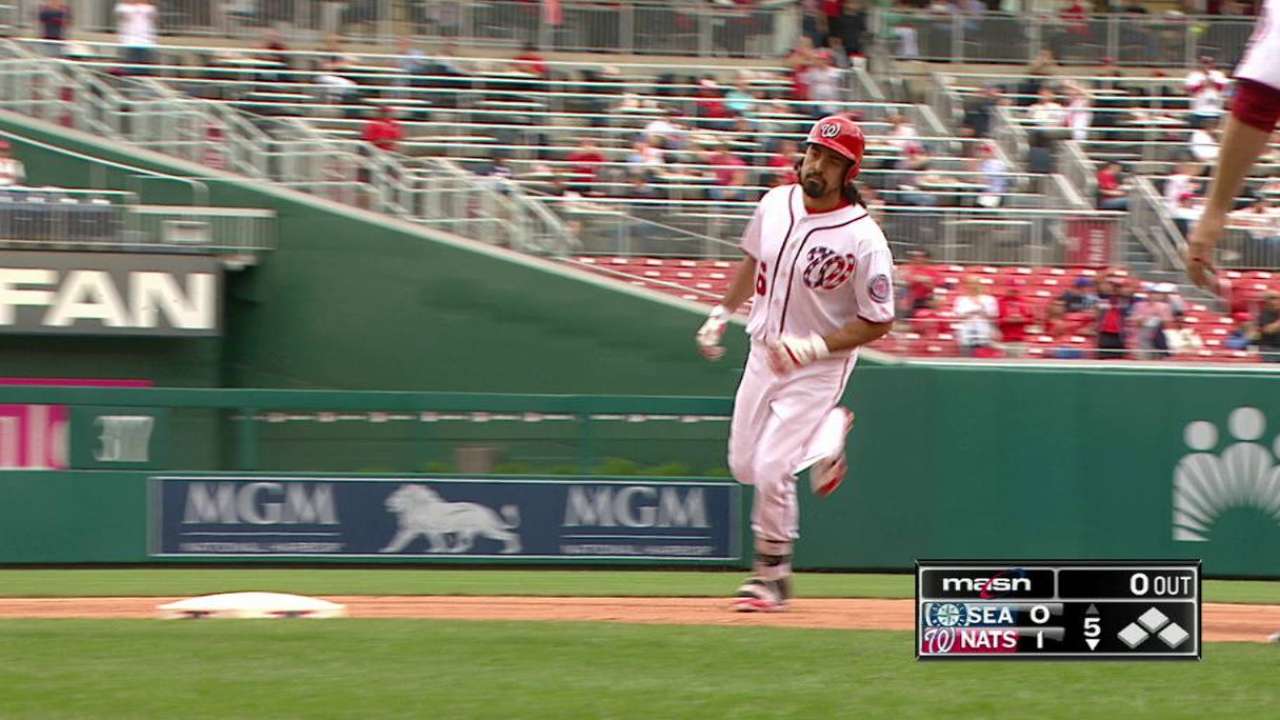 3. Rockies
The team with the most wins in the National League spent May cementing itself as a legitimate contender in its division. Rockies starters and relievers posted 3.59 ERAs, placing them among the best in the NL.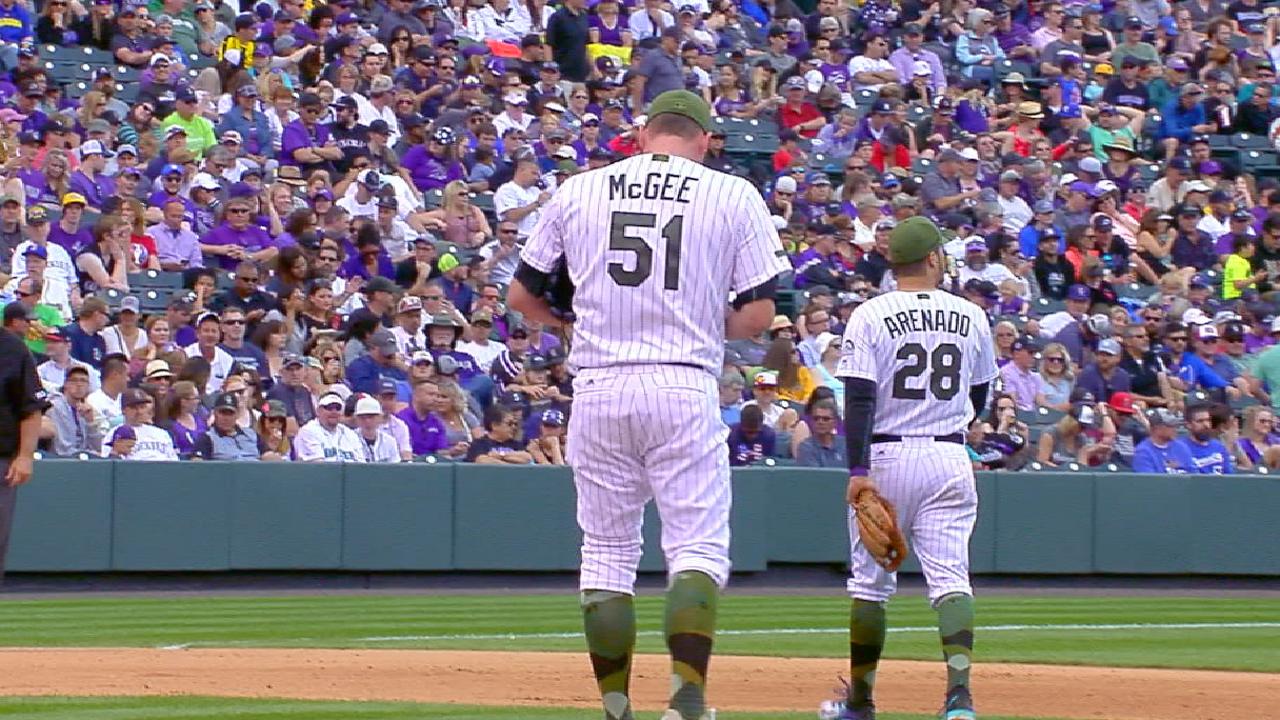 4. Dodgers
The Dodgers' bullpen has not allowed a run in its past 19 2/3 innings, allowing just six hits. Overall, their pitchers have allowed the fewest runs in the Majors, and the staff ERA of 3.25 is the best in baseball. And they swept the World Series champs over the weekend, shutting out the Cubs in consecutive games.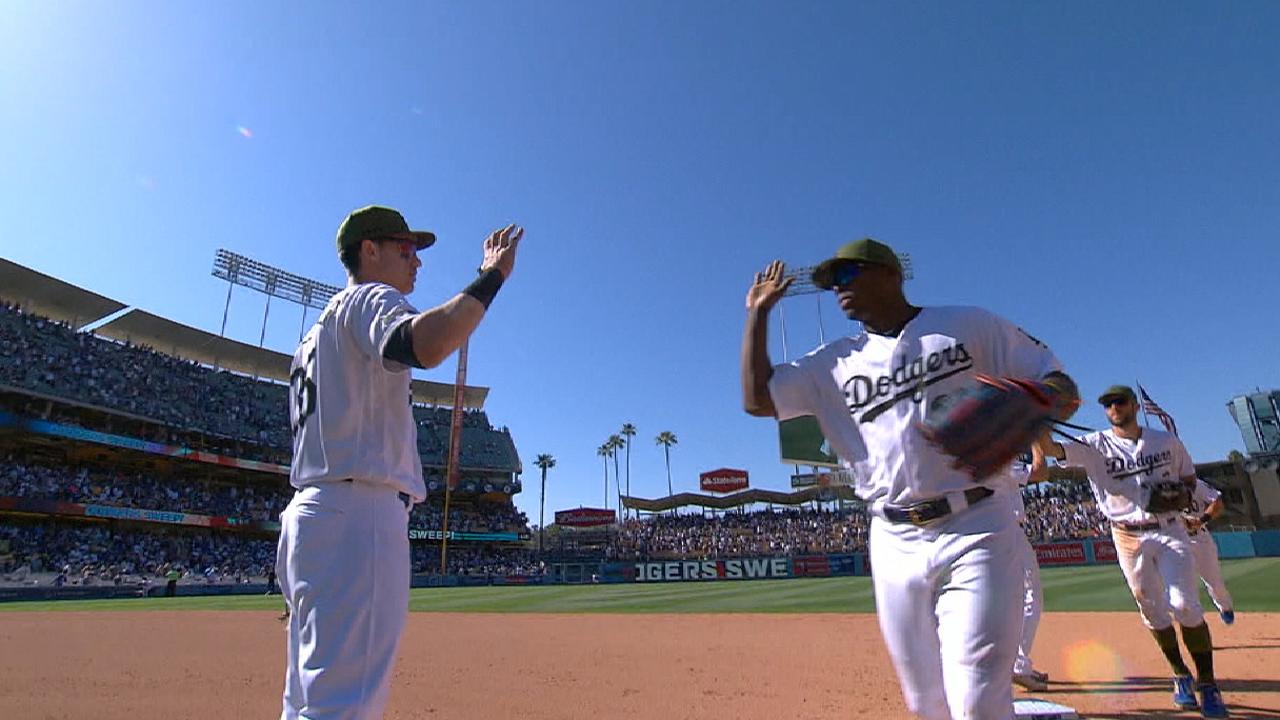 5. Yankees
Aaron Judge hit another home run on Monday, bringing his season total to a Major League-leading 17. That's good news for the Yankees, who have won 27 of 37 games this year when they hit a home run. They have lost nine of 11 when they do not. Their loss Monday marked only the second time they haven't won a game when Judge homered. The Yankees could do some damage in the AL East coming up. After their current series in Baltimore, they play the Blue Jays, Red Sox and Orioles. That's 13 divisional games in two weeks.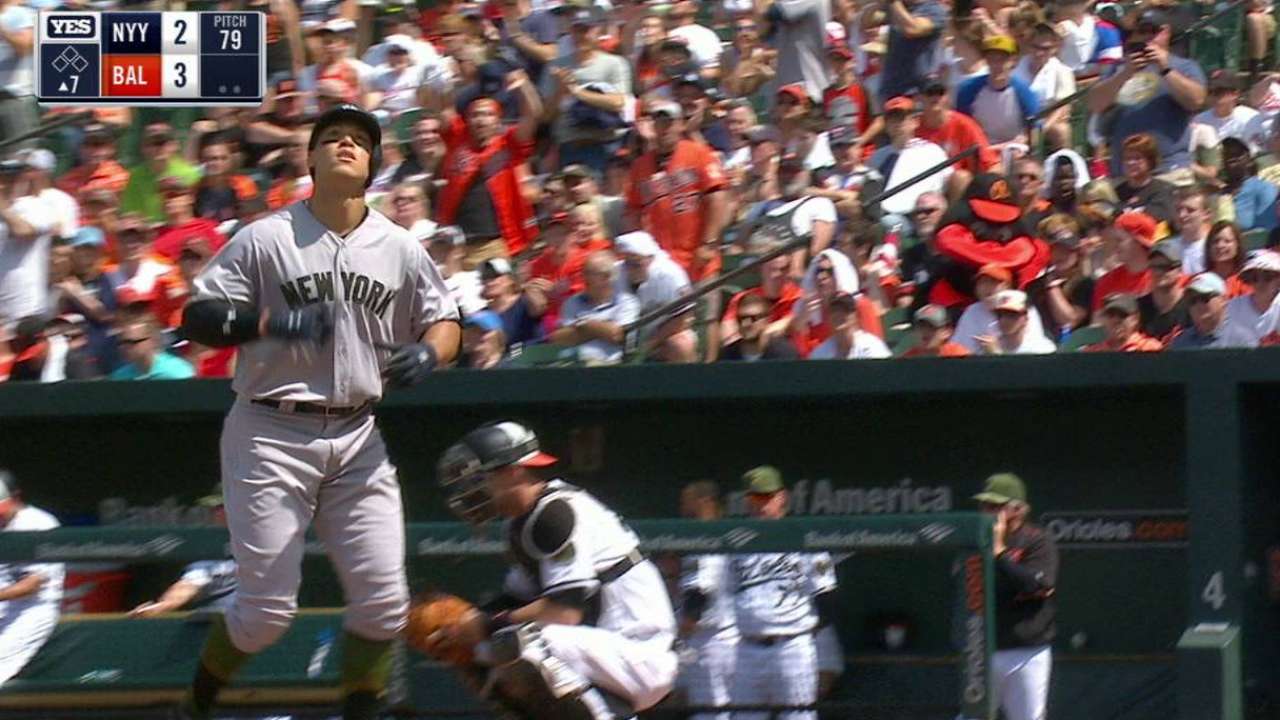 The rest of the top 20:
6. D-backs (7 last week)
7. Red Sox (14)
8. Twins (12)
9. Indians (6)
10. Brewers (10)
11. Cardinals (13)
12. Orioles (8)
13. Cubs (9)
14. Rangers (11)
15. Rays (17)
16. Tigers (15)
17. Angels (16)
18. Blue Jays (NR)
19. Mets (19)
20. Reds (NR)
Alyson Footer is a national correspondent for MLB.com. Follow her on Twitter @alysonfooter. This story was not subject to the approval of Major League Baseball or its clubs.