MLB.com Columnist
Jon Paul Morosi
Fallout from Trout injury felt across MLB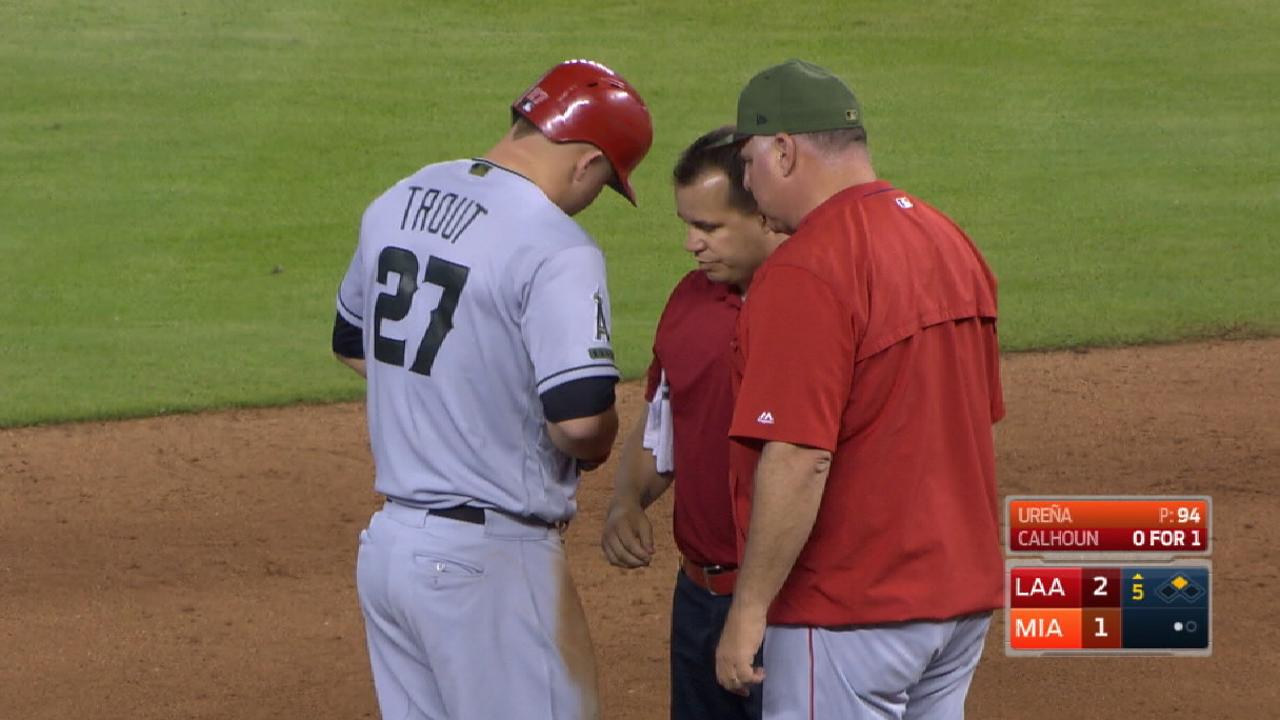 With Sunday's headfirst slide into second base, Mike Trout tore the ulnar collateral ligament in his left thumb -- and changed the 2017 Major League Baseball season.
It was announced Monday that Trout will undergo surgery, and his recovery time could be measured in months, rather than weeks.
The Angels' playoff hopes, Trout's would-be sixth consecutive All-Star Game appearance, his annual presence in the American League MVP debate, his evolution into an American sports icon ... Trout's injury impacts them all.
Eric Young Jr. joined the roster Monday and started for the Angels in left field, but there's no such thing as "replacing" the best player in the world. The Angels lost Trout at a particularly perilous time, coming off a 4-6 road trip that dropped them under .500.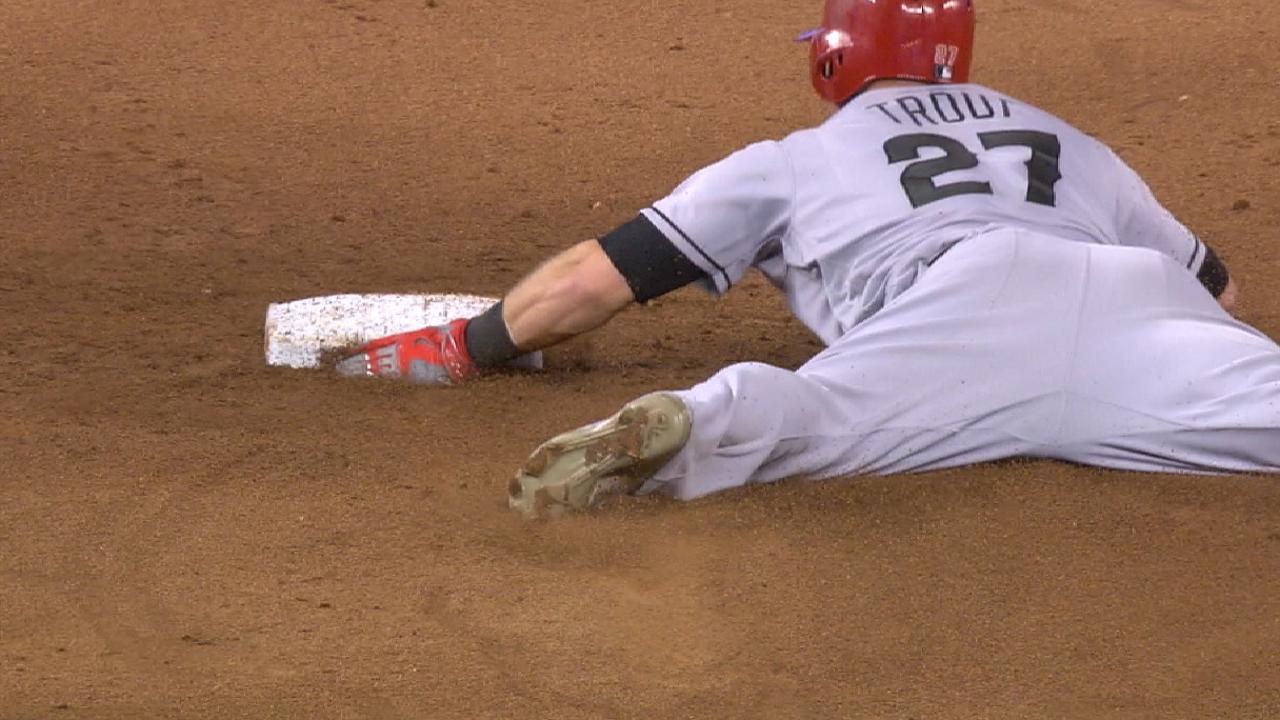 The Angels had emerged as viable Wild Card contenders earlier in May, thanks in part to a starting rotation that somewhat unexpectedly ranked among the AL's top half in ERA. But that was with Trout, who had been on pace to set new career highs in home runs and every category of his slash line (.337/.461/.742).
With Trout and Yunel Escobar on the disabled list, no healthy Angels regular has an on-base or slugging percentage of .400 or better this season. Cameron Maybin has an .874 OPS this month and likely will need to continue that productivity in order to sustain the Angels as a contender until Trout returns.
Angels general manager Billy Eppler is likely to wait on a buy/sell decision until much closer to the July 31 non-waiver Trade Deadline. Should the Angels flounder in the coming weeks, multiple players on expiring contracts could be placed on the market: Maybin, Escobar, closer Bud Norris, reliever Yusmeiro Petit and starter Ricky Nolasco. With so many players heading for free agency -- along with the expiration of Josh Hamilton's contract -- the Angels are about to enjoy a modicum of payroll flexibility for the first time in years.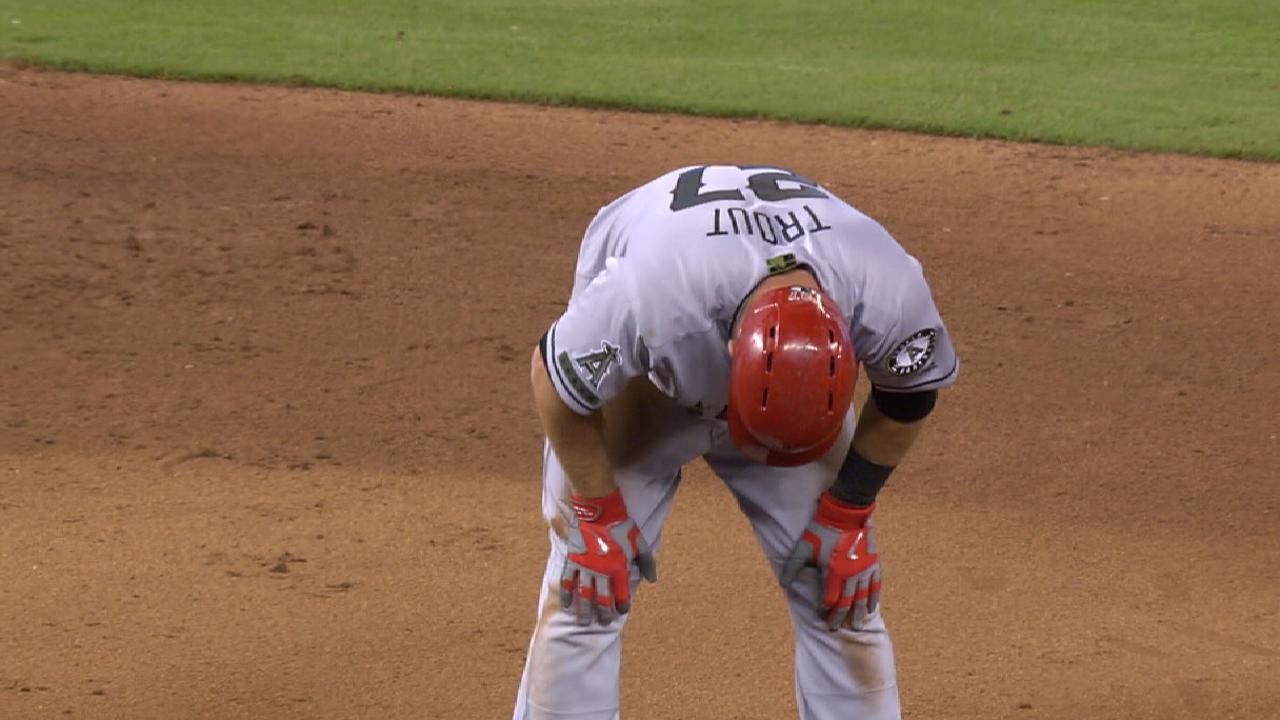 While the Angels aren't about to concede the season, the sport has little choice but to prepare for the All-Star Game -- and MVP discussion -- without its marquee attraction. Trout has been MVP of the Midsummer Classic twice, in addition to his two victories and three runner-up finishes in the full-season vote.
Yankees rookie sensation Aaron Judge leads all American League position players (not named Trout) in Wins Above Replacement, according to FanGraphs.com. Now he's poised to receive top billing at the All-Star Game and in the awards conversation -- and deservedly so. But it speaks to Trout's precocious and historic greatness that Judge is only eight months younger than him; both outfielders are 25 years old.
And if the Yankees, rather than the Angels, have a deep postseason run in 2017, perhaps it will be Judge -- not Trout -- who enjoys the unique boost in popularity that comes with night-after-night, mass-audience exposure in October.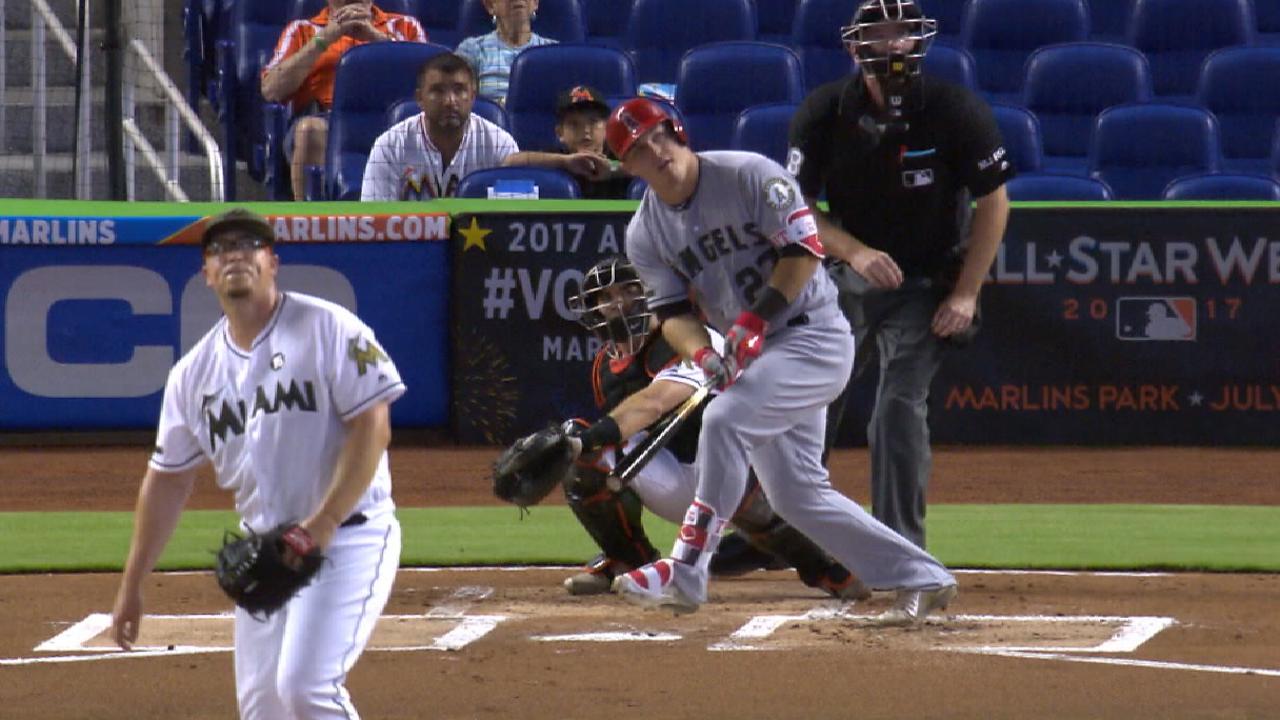 Even if Trout returns to the lineup on schedule, the Angels can't be certain how productive he'll be right away. Hand and wrist injuries often are difficult for hitters to rehabilitate.
Rockies shortstop Trevor Story -- like Trout, a right-handed batter and thrower -- tore the UCL in his left thumb last August. He underwent surgery and missed the rest of the season. (Had the injury occurred earlier in the season, one source said a three-month timetable would've been realistic.) This season, Story's .717 OPS is nearly 200 points lower than his performance as a rookie in 2016.
Trout, of course, is a more accomplished hitter than Story -- and nearly every other player in MLB history. No two injuries, or two surgeries, are exactly alike. But Story serves as a cautionary tale for the Angels and all baseball fans who admire Trout: For the first time in the five-plus years since he arrived in Anaheim to stay, uncertainty surrounds the preeminent player in our national pastime.
Jon Paul Morosi is a national columnist for MLB.com. This story was not subject to the approval of Major League Baseball or its clubs.