Alderson: Front office happy with Collins' job
GM dismisses reports of issues between skipper, club officials
NEW YORK -- Mets general manager Sandy Alderson said Monday he isn't blaming manager Terry Collins for the team's poor start this season.
"I'm happy with the job Terry has done under the circumstances," Alderson said before the Mets opened a seven-game homestand with a Memorial Day game against the Brewers. "Nobody is happy with the [21-27] won-lost record. There are reasons for the record that have nothing to do with Terry."
Most of those reasons have to do with injuries. The Mets have been playing without their top starting pitcher (Noah Syndergaard), their top reliever (Jeurys Familia) and their top hitter (Yoenis Cespedes). Neither Syndergaard nor Familia is due back anytime soon. The Mets had hoped to get Cespedes back this week, but a setback has pushed his return back to next week at the earliest.
Two recent newspaper stories suggested issues between Collins and the Mets' front office, particularly over the way the manager has used his bullpen. Mets relievers began play Monday with a 4.90 ERA that ranks 14th in the National League, and three Mets relievers rank among the Major League leaders in appearances.
Alderson wouldn't directly address bullpen usage, but he said neither of those stories came from him. He did admit the bullpen is an area of concern, but he hopes it can improve in the coming weeks.
The Mets hope to add Steven Matz and Seth Lugo to their starting rotation after each has one more rehabilitation start in the Minor Leagues. That could help a group that has averaged just 5.4 innings per start, taxing the bullpen. It would also free Robert Gsellman to pitch in relief.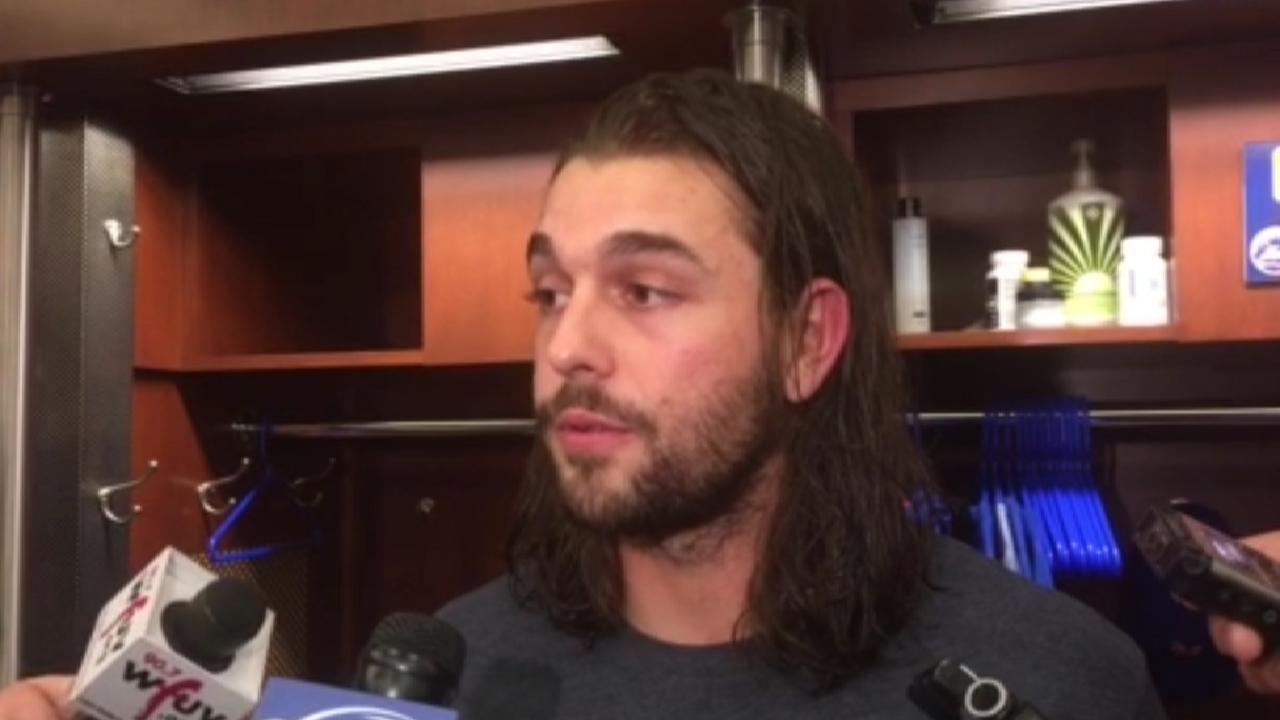 Alderson said that reliever Hansel Robles, sent to Triple-A Las Vegas last week with a 6.23 ERA, could also be back soon.
Collins said he hasn't discussed his job status with Alderson, and that the two haven't discussed any concerns the front office has over the way the relievers have been used.
Told of Alderson's comments Monday, the manager simply replied: "I appreciate that."
Collins had to work through the first 15 games of the season without Familia, while the closer was serving a suspension for violating Major League Baseball's Joint Domestic Violence, Sexual Assault and Child Abuse Policy. Familia returned to make 11 appearances and save three games in four opportunities before going on the disabled list May 12 with a blood clot in his right arm.
Without Familia, the Mets have used Addison Reed as their closer, and Collins has been forced to improvise with his other relievers.
"Some decisions work, some don't," he said.
And sometimes, as Alderson said Monday, things simply aren't in the manager's control.
Danny Knobler is a contributor to MLB.com based in New York. This story was not subject to the approval of Major League Baseball or its clubs.