MLB.com Columnist
Fred Zinkie
Fantasy411: Zinkie fields Week 9 questions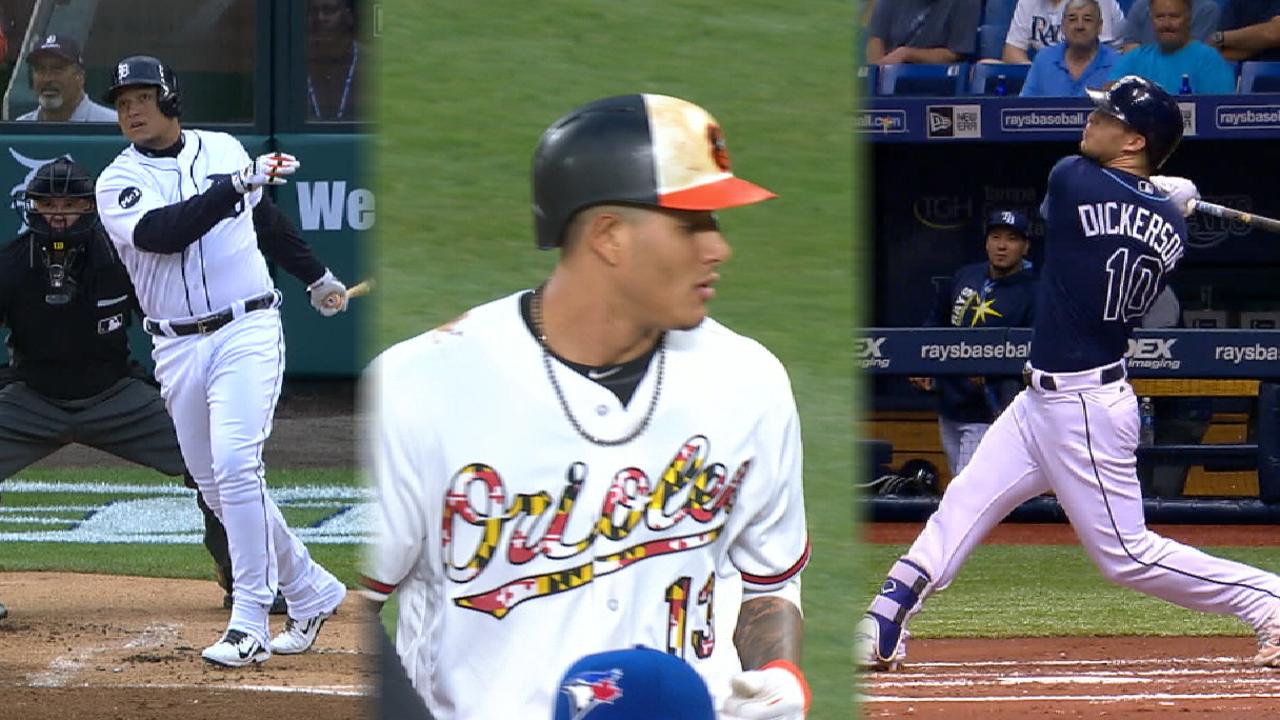 MLB.com fantasy expert Fred Zinkie fielded questions from fans during a live Twitter chat (at @fantasy411) on Monday. Read through the best of the Q&A below. Questions and answers have been edited for clarity.
@Beazell_: Should I drop Justin Bour for Chris Davis?
Fred Zinkie: Yes, you should. Bour is hitting well, but Davis has more upside.
@YuFe1110: Is J.A. Happ someone to invest in?
Zinkie: Yes. Happ should return this week, and he should be added in virtually all leagues where he is available.
@ReneAGarzaM: Would you rather own Ryan Braun or Yu Darvish?
Zinkie: I will take Darvish. Braun's injury problems are concerning to me. Also, aces are at a premium right now.
@djaoxkcj: Should I drop Danny Salazar now that he's in the bullpen?
Zinkie: Yes, you should. I am skeptical that Salazar will re-emerge as a reliable starter this season.
@spit922s: Do you think Twins pitcher Jose Berrios is the real deal?
Zinkie: Yes, I do. At the very least, he should be good enough to stay in shallow league lineups the rest of the way.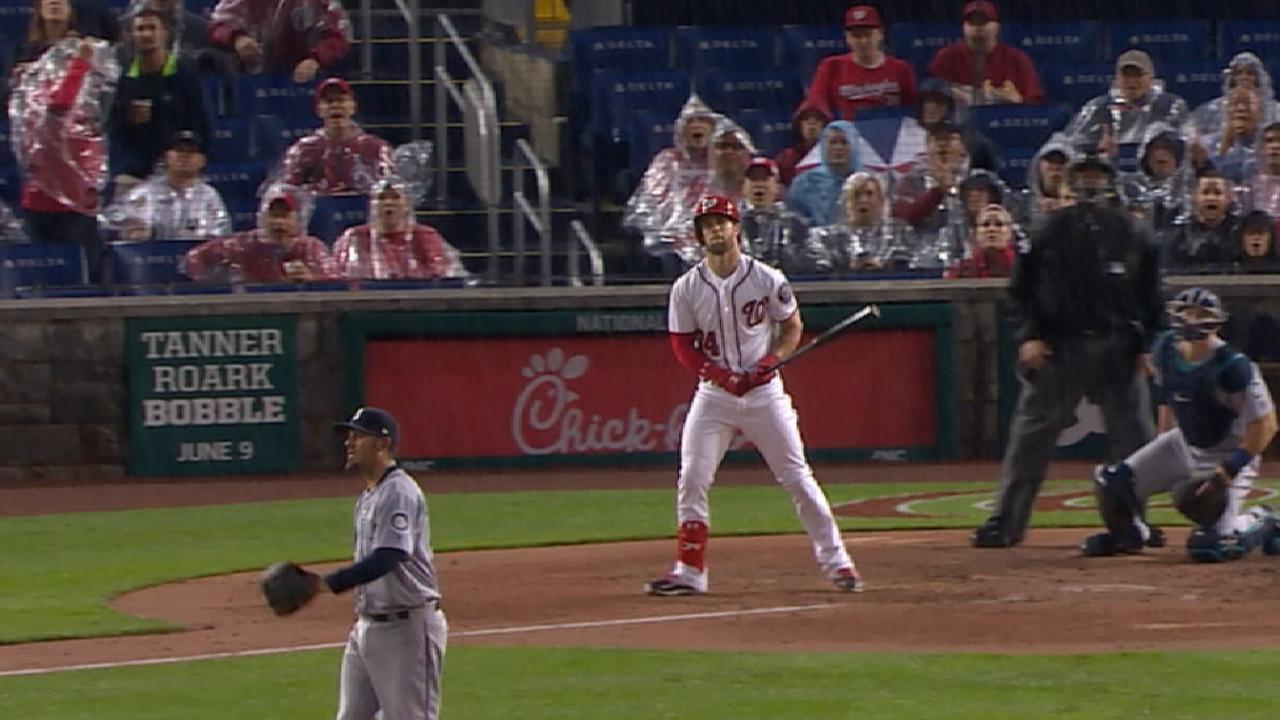 @coreyparlove: Who will be best the rest of the season out of Mitch Haniger, Adam Duvall or Avisail Garcia?
Zinkie: I will take Duvall, who has emerged as a very reliable power source.
@JimWheeler11: Which starter should I drop out of Matt Harvey, Taijuan Walker or Aaron Nola?
Zinkie: Drop Harvey. I doubt that he will return to elite form this year.
@NDebo2087: Who should I pick up out of Lucas Duda, Devon Travis and Cesar Hernandez?
Zinkie: Go with Hernandez, who should post a high batting average and compile his share of runs and steals.
@nmach10: Should I drop Michael Wacha to get Sonny Gray?
Zinkie: Yes, make that move. Gray has looked very good of late.
@DMacNoodle: Should I trade Michael Conforto for Eric Thames?
Zinkie: No, stick with Conforto. I have more faith in him than Thames.
@D_Mack80: Should I pick up Jordan Montgomery, Sean Manaea or Drew Pomeranz?
Zinkie: Pick up Manaea. Pomeranz has been inconsistent, and I'm not sure Montgomery will hold his rotation spot.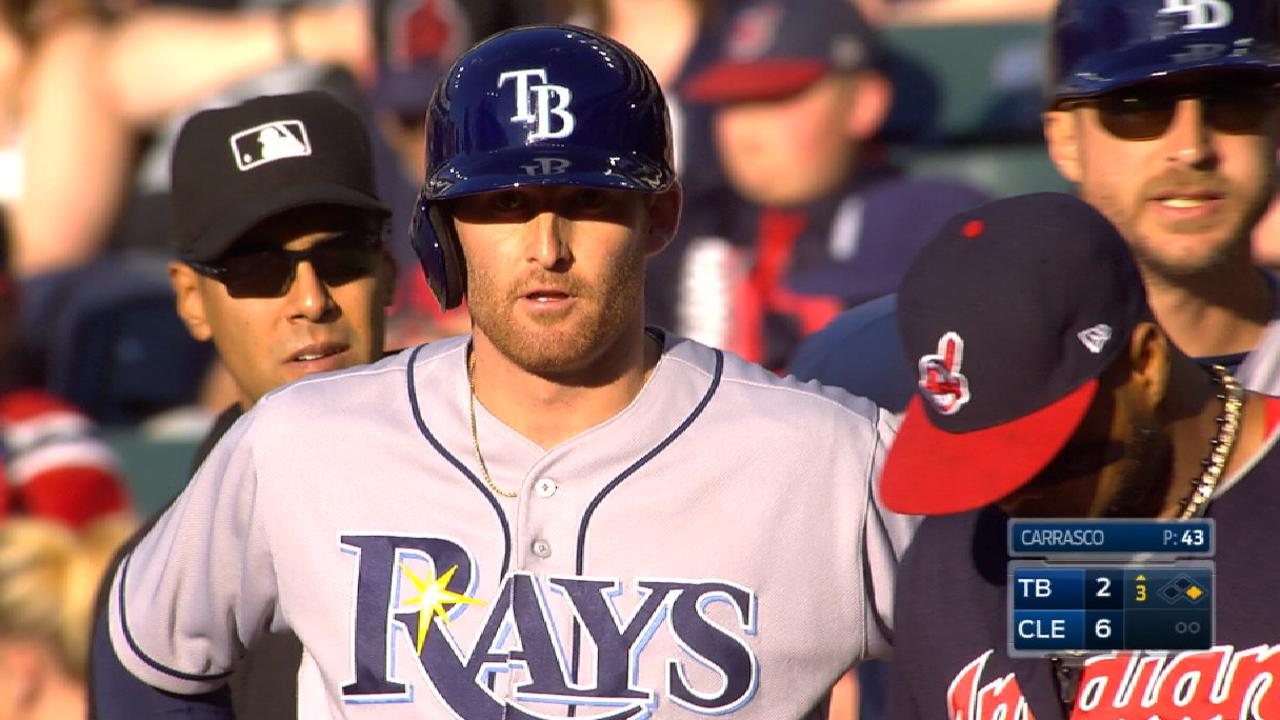 @OTIS_318: Should I drop Danny Duffy for Adam Wainwright?
Zinkie: No, stick with Duffy over Wainwright. Duffy has been inconsistent, but he has had some nice starts.
@statcher5: Would you rather own Dexter Fowler or Jackie Bradley Jr. for the rest of the season?
Zinkie: Go with Bradley. His bat has been coming around. Skills are there.
@RickyGutierrez_: Who should I add out of Brett Gardner, Justin Bour, Todd Frazier or Yoan Moncada?
Zinkie: Add Moncada if you can afford to stash him.
@speej63: Do you prefer Gleyber Torres or Amed Rosario in a keeper league?
Zinkie: Torres in a keeper league.
@GJennings19: What are your thoughts on Tyson Ross?
Zinkie: Definitely risky, but he should be added by owners who need strikeouts in shallow leagues.
@michaelstocklos: Who should I use at second base out of Dustin Pedroia, Ian Happ and Adam Frazier?
Zinkie: Grab Pedroia, while keeping a close eye on the success and usage of Happ.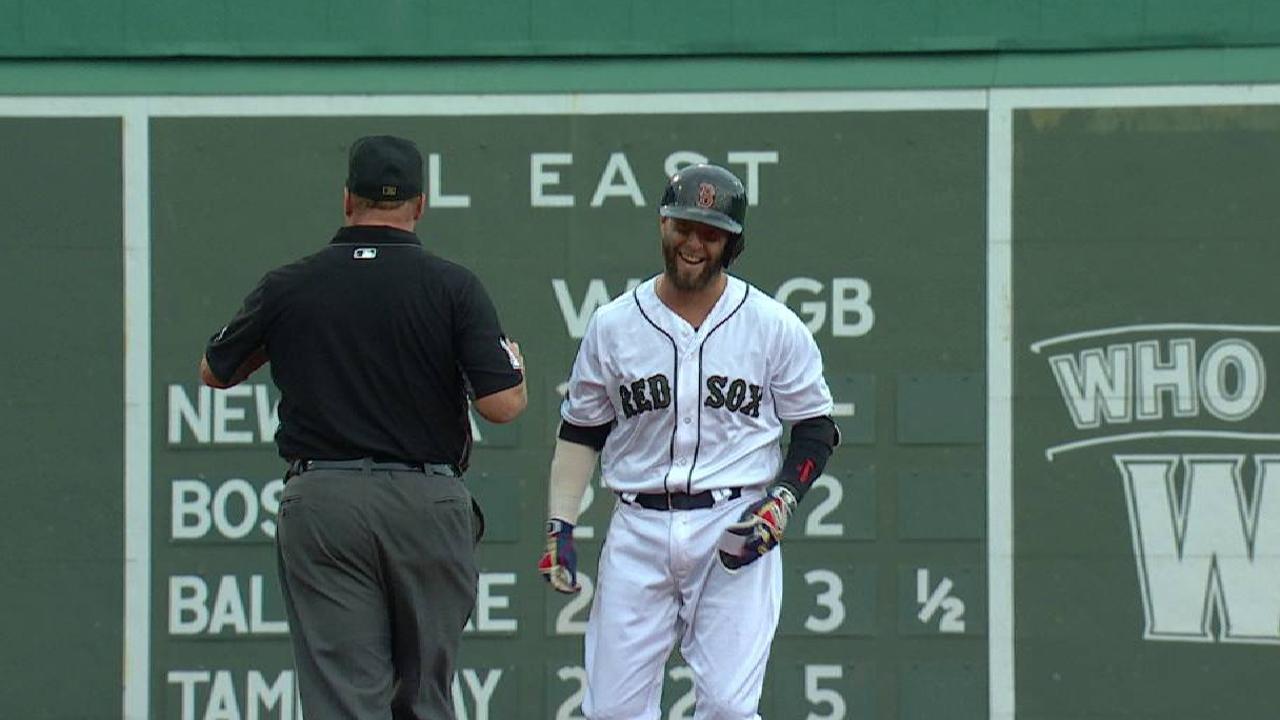 @Matt_The_Stud: Should I try to sell high on Mike Leake in a dynasty league?
Zinkie: It's always a good idea to float players who are red-hot on the trade market.
@hrmiller24: Should I drop Antonio Senzatela or Lance Lynn when Jon Gray returns from the disabled list?
Zinkie: Drop Senzatela. You likely don't want to have two Colorado starters.
@j_mendwin: Is Kyle Schwarber worth first waiver claim in a 10-team league?
Zinkie: No, don't use your waiver claim on Schwarber in a 10-team league.
@Saulty22: Which shortstop do you prefer out of Didi Gregorius or Andrelton Simmons?
Zinkie: Go with Gregorius. He hit well last year and is off to a solid start in 2017.
@SslaydenMlb: Should I grab Cameron Maybin or Max Kepler?
Zinkie: Ride the hot hand and use Maybin for now.
@sportsweather: Do you prefer Javier Baez or Alex Bregman?
Zinkie: Bregman. I still have hope for him.
@LionLenny: Are you interested in Chase Anderson?
Zinkie: I am not. I know his most recent start was terrific, but he has often struggled this year.
Fred Zinkie is the lead fantasy baseball writer for MLB.com. Follow him on Twitter at @FredZinkieMLB. This story was not subject to the approval of Major League Baseball or its clubs.