Wood to disabled list with SC joint injury
Dodgers bring up veteran righty Morrow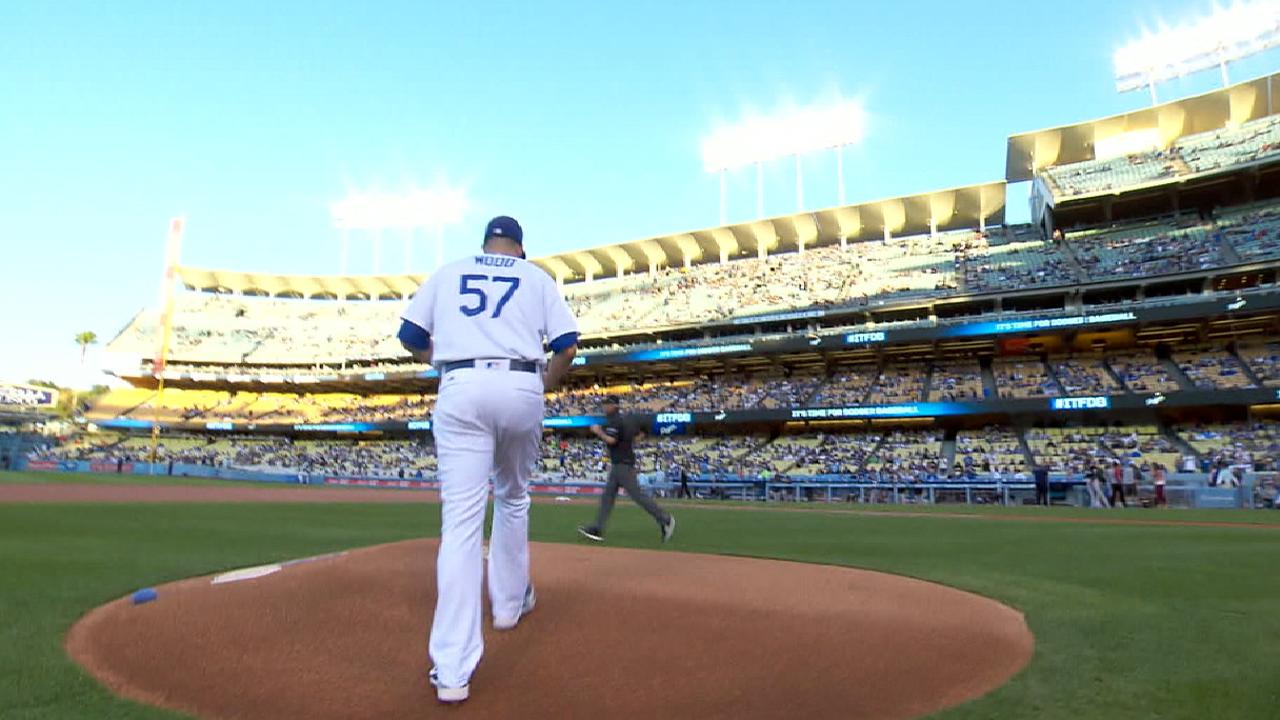 ST. LOUIS -- The Dodgers will be without one of their more productive starters after placing Alex Wood on the 10-day disabled list Monday.
Wood, who seized a rotation spot with a string of excellent starts this month, is suffering from inflammation in his left SC joint, which is located where the clavicle meets the sternum. He had this injury two years ago and again during Spring Training this year, but he didn't miss any time with either episode.
"It's a little more inflamed than what it was in the past, which I think is also part of the reason why we're going to make sure its fully out of there before I push it," Wood said. "The last thing we want to do is make it any more worse than it is."
The Dodgers selected the contract of right-hander Brandon Morrow from Triple-A Oklahoma City in a corresponding move. The team moved right-hander Brock Stewart (right shoulder tendinitis) to the 60-day disabled list to make room for Morrow on the 40-man roster.
Wood is riding a 25 1/3-inning scoreless streak, the longest active mark in the Majors. The left-hander is 6-0 with a 1.69 ERA in 10 games (eight starts) this season.
"Obviously, the way he's throwing the baseball, we want him to make his starts," Dodgers manager Dave Roberts said. "But I think also, if you look at the body of work for him the last couple of years, to kind of shorten the calendar this season, to skip one start will prove beneficial toward the end of the season."
Wood said he suffered the injury when pitching to Willson Contreras in the second inning in his last start against the Cubs, but he was still able to finish the start.
"I did probably some questionable things last year after I got hurt swinging the bat," Wood said. "We're just playing it safe, and as long as everything stays on track the way it is now, I should just miss one start and plug back in."
Morrow, 32, is a 10-year Major League veteran who last appeared in the Majors with San Diego in 2016. He pitched a scoreless ninth inning in the Dodgers' 5-1 win over the Cardinals on Monday.
• Bullpen steps up, extends scoreless streak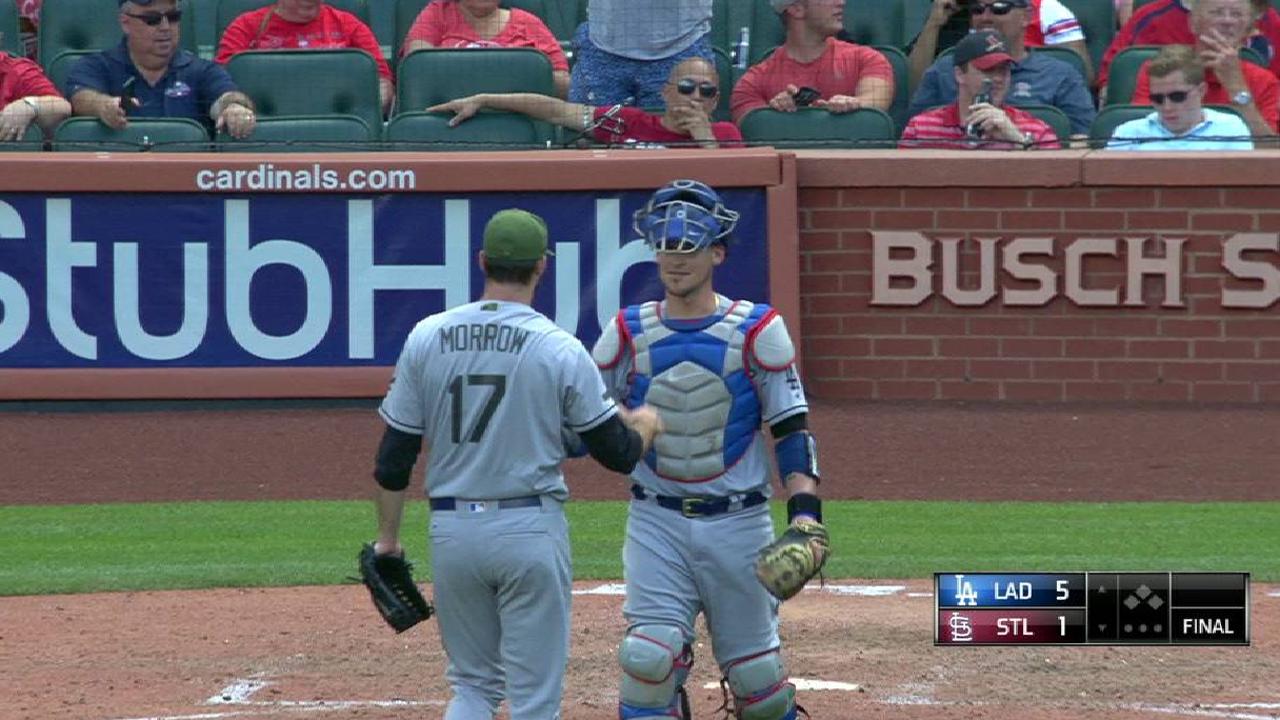 Though Morrow has 113 career starts, Roberts said Hyun-Jin Ryu would likely replace Wood in the rotation. Wood was scheduled to start Wednesday against the Cardinals.
"Don't know who's going to make his start," Roberts said. "Obviously, you look at our roster, and Ryu lines up. Obviously, with the next couple of games, we'll see how it goes, and [Ryu is] available out of the 'pen. But if it plays out the way we hope, Ryu will get that start.
Morrow's last Major League start came on May 2, 2015, with the Padres. He made 17 appearances with Oklahoma City this season, all out of the bullpen.
Joe Harris is a contributor to MLB.com based in St. Louis who covered the Dodgers on Monday. This story was not subject to the approval of Major League Baseball or its clubs.