Week Ahead: Hot Astros face Twins, Rangers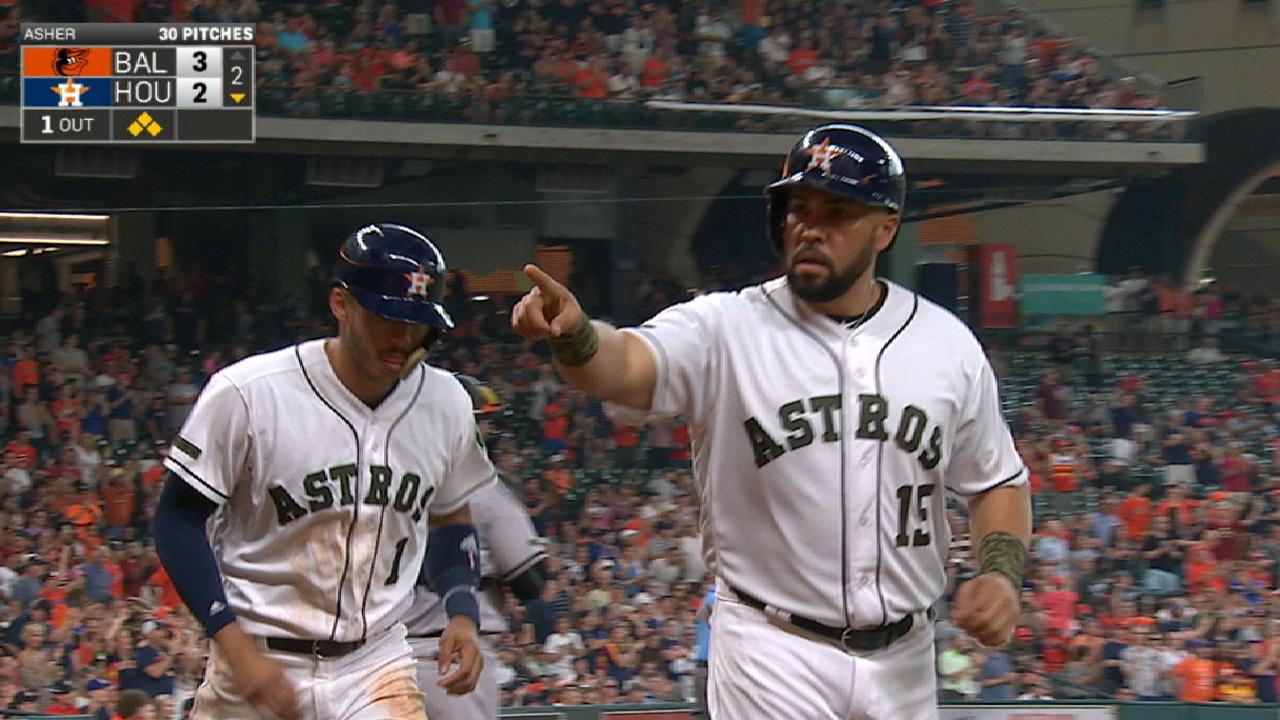 Memorial Day means a lot to the United States, and a lot to baseball.
As the week ahead in the Major Leagues begins with this national holiday, it's a somber and reflective day to remember the brave countrymen and women, who gave their lives protecting America on battlefields over the centuries.
And, it's also a benchmark for summer, a long weekend to kick back with friends and family, enjoy backyard barbecues, the warming weather, and watch the best baseball players in the world.
It's fitting that this yearly milestone serves as both an end and a beginning on the hardball calendar. May will soon be over, and June, the third month of the 162-game schedule, is about to fire into gear. While sample sizes are no longer small, and narratives are well into being written, there's still room for optimism for a good deal of the 30 clubs in the Major Leagues. We'll see a lot of it in the coming week.
When it comes to this time of year, it's always intriguing to look at the top of the standings, and wonder if the teams that are partying on Memorial Day will still be as joyous and front-running when the chilly winds of October arrive in the ballparks of the American and National Leagues.
To that end, there are a few serious series to watch in the week ahead.
The club with the best record in baseball, the Houston Astros, plays the Twins on the road in a three-game series Monday through Wednesday. The Astros then head to Arlington for the weekend to play three against their AL West and intrastate rival Texas Rangers.
The Astros are flying high at 35-16. They put up a six-run inning Sunday, hitting for the team cycle en route to a four-game sweep over Baltimore. Houston is 27-4 when scoring four runs or more.
"We feel ready," Astros shortstop Carlos Correa said. "We're very confident with the team we have. Hopefully, we can stay consistent and healthy."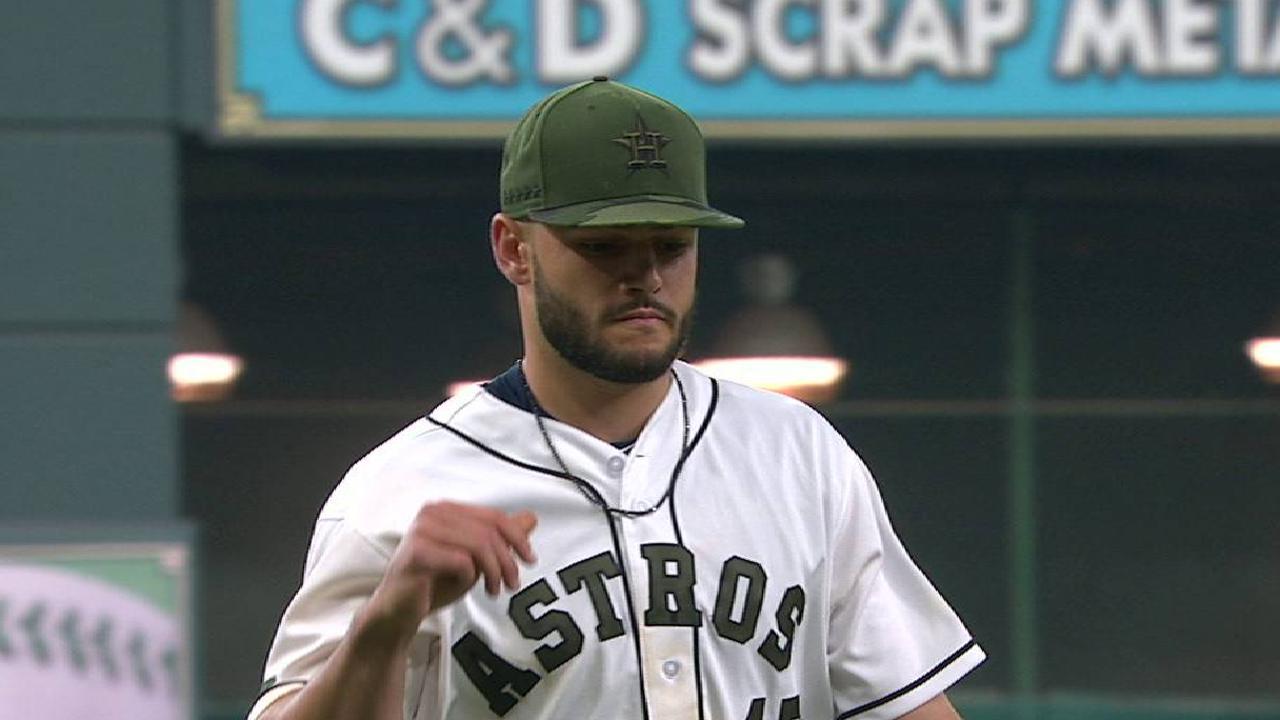 Meanwhile, the Rangers have improved of late. Texas enters Monday at 25-26. Sunday's win over Toronto stopped a five-game losing streak, and Texas jumped back into contention with a 10-game winning streak earlier in the month. Now Texas is getting closer to having veteran third baseman Adrian Beltre back in its lineup.
In the AL East, the surprising Yankees are in first place heading into Memorial Day, but the Boston Red Sox are rolling, having won six in a row before Sunday's loss to the Mariners. This week, the Red Sox and the Yankees embark on week-long road trips, with the Yankees playing at Baltimore and Toronto and the Red Sox playing at the White Sox and Orioles.
Boston enters Monday feeling like it just traded for one of the best pitchers in the game without having to give up anything in return. That's because left-handed ace David Price will finally start a game for Boston in 2017 when he faces the White Sox.
Price, who has been out all year because of a left elbow strain suffered during Spring Training, rejoins a team already feeling good about itself.
"Excited, just to be back here," Price said. "There's not a better feeling. You can't replicate it anywhere else. To be back here with my teammates, that's a good feeling."
Corey Kluber might be saying something similar if he makes it back to the mound for the Indians in the week ahead. Kluber has been on the disabled list with a lower back strain, but has passed the tests in his recent rehab starts, and he could be ready to rock Thursday at Progressive Field against Oakland.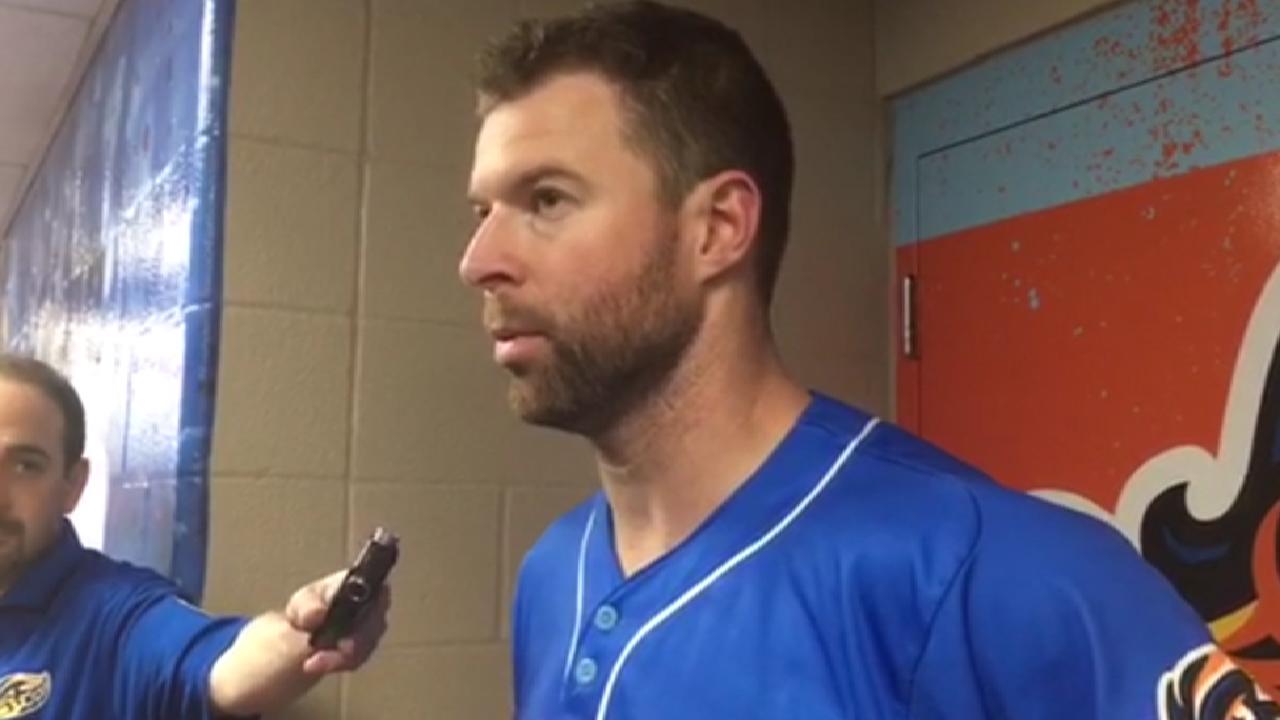 Wednesday also could be the day for emerging Mariners left-hander James Paxton to make his return from the DL at home against the Rockies. Paxton was 3-0 with a 1.43 ERA and 45 strikeouts in 37 2/3 innings in six starts when he went down with a left forearm strain after his outing against the Angels on May 2.
Seattle has been without Paxton as well as injured starters Felix Hernandez, Hisashi Iwakuma and Drew Smyly, so the big southpaw's return will be huge for the Mariners.
"Pax is anxious to get back," Mariners manager Scott Servais said. "We saw that string he had going earlier in the year, building off what he did last year, and kind of how he's carrying himself. He's taken a lot of pride in being a guy who can go out there and shut the other team down, and give us a chance."
Elsewhere around the Majors in the upcoming seven days, the Cardinals and Cubs are at it again.
Entering Monday, the longtime rivals are neck and neck in the NL Central, each 1 ½ games behind first-place Milwaukee, and they are set for another head-to-head matchup, this one over the weekend at Wrigley Field.
The defending World Series champion Cubs find themselves in a bit of an offensive funk, having not driven in a run on a hit other than a home run in the last week.
"We have to become more efficient moving the baseball," manager Joe Maddon said. "That's a malady that not only affects us, but other teams' young hitters. You have to get to the point where you just move the baseball, make adjustments, [hit to the] middle of the field, opposite field."
They'll start trying to turn things around Monday.
Doug Miller is a reporter for MLB.com. Follow him on Twitter @DougMillerMLB. This story was not subject to the approval of Major League Baseball or its clubs.