Gonzalez gives mates 'perfect' thoughts
White Sox righty retires first 18 batters, loses bid on error-turned-hit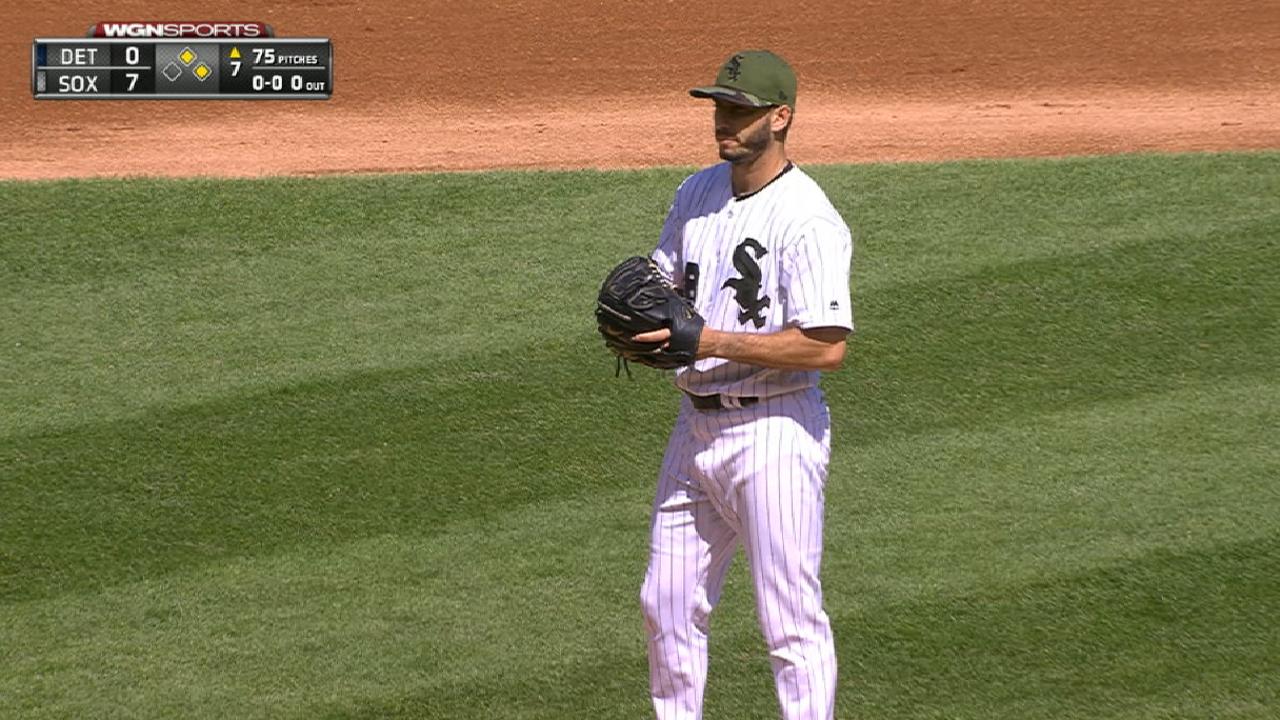 CHICAGO -- A quick glance at Miguel Gonzalez's final line from a 7-3 White Sox victory over the Tigers on Sunday at Guaranteed Rate Field shows six hits allowed by the right-hander over 7 2/3 innings.
Make that six hits allowed in 1 2/3 innings, as Gonzalez was letter perfect for the first six. And after Gonzalez set down 18 straight, focus couldn't help but fall upon the first potential White Sox no-hitter since Philip Humber's perfect game on April 21, 2012.
"It was getting quiet," said a smiling Gonzalez after enduring a 30-minute rain delay before the fourth inning to break a five-start losing streak. "I was just trying to do my thing. Just go out there and make pitches, let them make the plays."
"You feel it, and the fans feel it," said White Sox third baseman Todd Frazier, who homered in the victory. "It seems like after the sixth every out is key."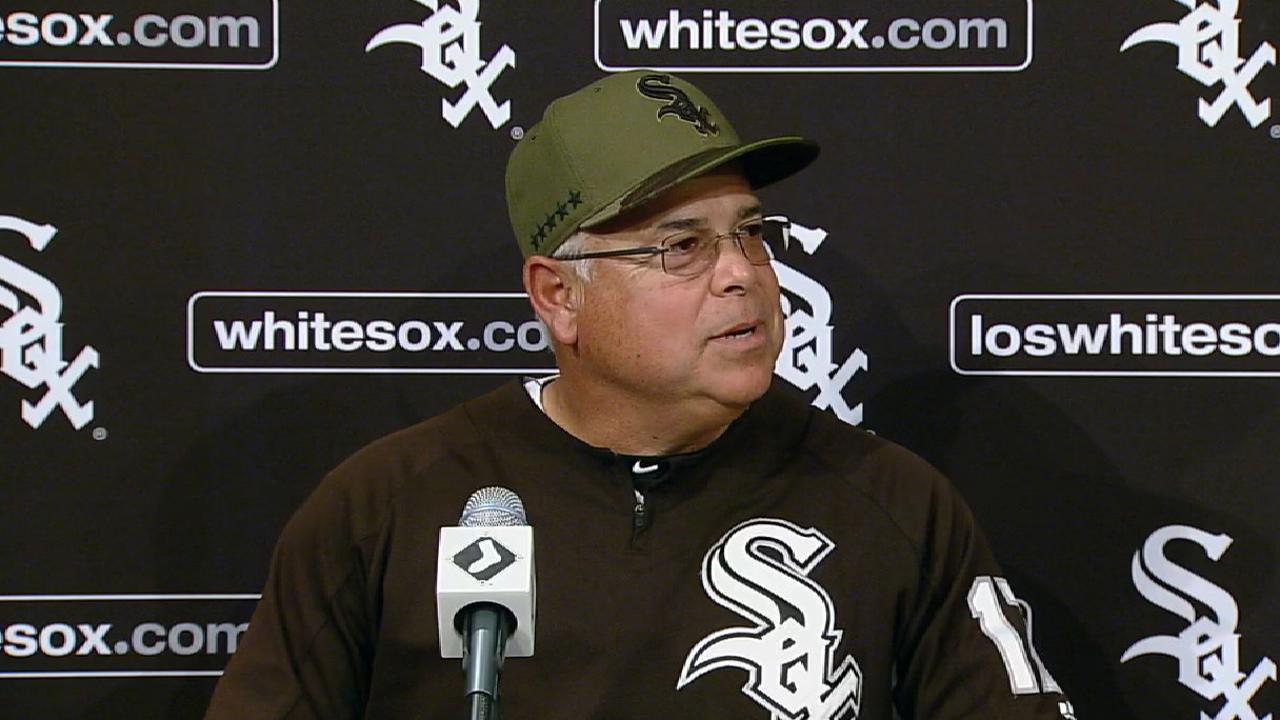 That brush with perfection came to an end when Andrew Romine ripped a hard ground ball off the glove of Tim Anderson. The only question was whether the no-hitter still existed, and official scorer Bob Rosenberg quickly charged an E-6 to the White Sox shortstop.
There was no time for controversy, as Alex Avila ripped the next Gonzalez pitch for a single to right. After the top of the seventh, Rosenberg changed the Anderson erorr to a single.
"I kind of didn't pick it up until it hit the ground," said Anderson of Romine's grounder. "I would have definitely taken the error for that one. It was a tough play and I didn't make the play."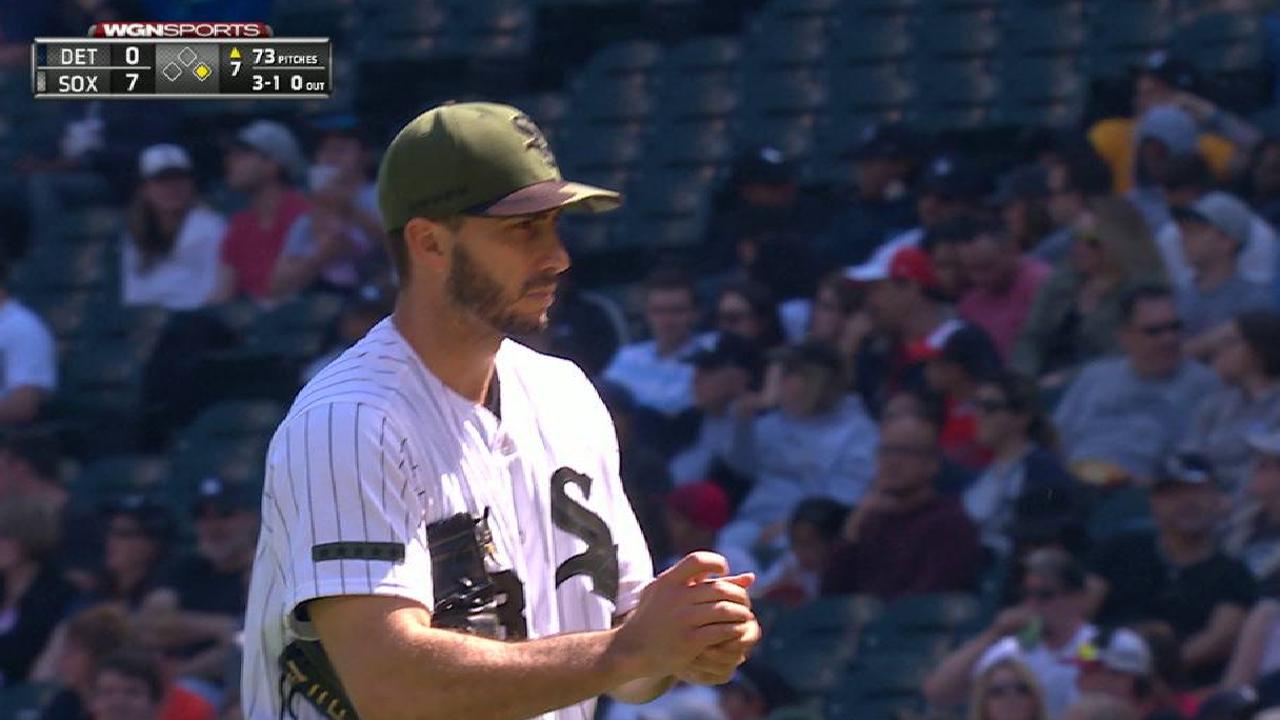 If Anderson's play originally was ruled a hit and stood up as the game's only baserunner or hit off Gonzalez, he was ready to make a more strident plea for responsibility.
"They expect me to make that play, and it was not an easy play," Anderson said. "But I would have been like, 'Give me the E, please.'"
Anderson remembers playing behind a seven-inning no-hitter but never a full nine. Gonzalez talked about taking a no-hitter into the ninth while pitching in Mexico, only to give up a hit.
Matt Davidson, who also homered in the victory, had never experienced one and was thinking it would be cool to see.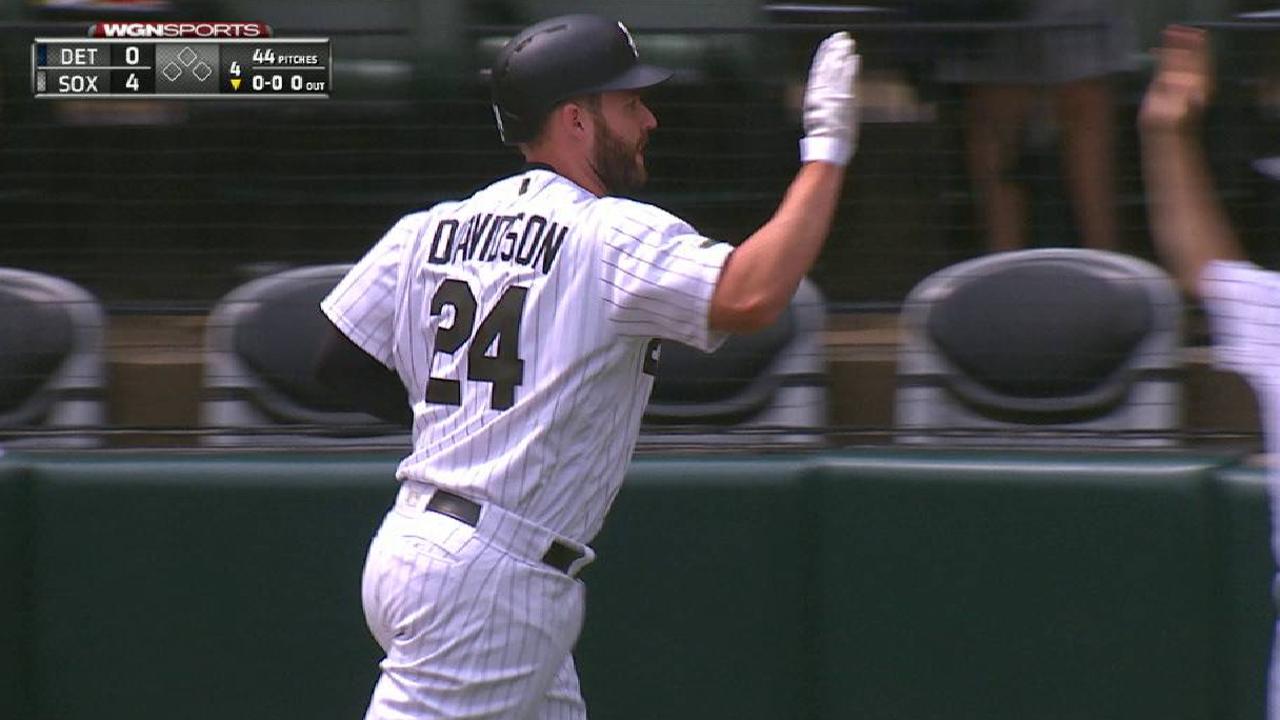 "Obviously you don't bring it up and let him do his thing," Davidson said. "He went into the seventh, so great job by him. It was really fun to watch."
"He was focused today, everything about him, his demeanor," Frazier said. "That's the Miguel Gonzalez we know and love."
Frazier played third behind two Homer Bailey no-hitters with the Reds. He remembers the nervous excitement coming with those final few outs.
"I got the last out on one of them," said Frazier, who retired Gregor Blanco on a groundout to finish off Bailey's no-hitter against the Giants on July 2, 2013. "I could've sworn my arm wasn't attached to my body when I threw it, but it was like a dart and it was a good throw, actually."
Scott Merkin has covered the White Sox for MLB.com since 2003. Read his blog, Merk's Works, follow him on Twitter @scottmerkin, on Facebook and listen to his podcast. This story was not subject to the approval of Major League Baseball or its clubs.