Offense awakens to end series on high note
Cano, Heredia go deep in Mariners' 16-hit showing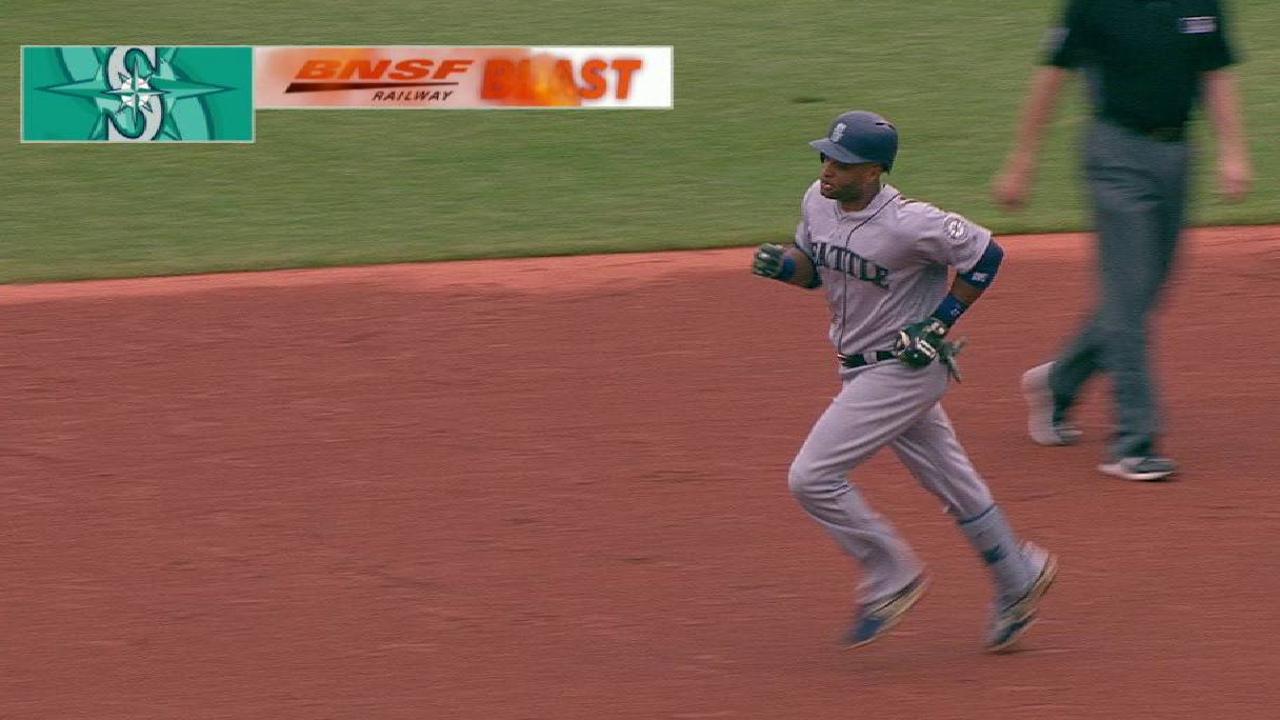 BOSTON -- For a Mariners team that had scored just nine runs over its previous eight games, this seemed like an avalanche -- a 5-0 victory Sunday over the Red Sox on a day Seattle piled up 16 hits and pushed away some of the bad vibe built up by back-to-back shutout losses in the first two games of the series.
The Mariners know they're better than they've shown offensively in the past two weeks. It's understood that the pitching might struggle with four starters on the disabled list, but a lineup built to produce has been throwing up zeros at an alarming rate.
So there was a palatable feeling of relief after beating reigning American League Cy Young winner Rick Porcello and escaping Fenway on a positive note as the Mariners head to Coors Field to complete their rough road trip against the National League West-leading Rockies.
• Cast your Esurance All-Star ballot for Cano, Heredia and other #ASGWorthy players
Seattle was upset after getting shut out by Red Sox rookie Brian Johnson on Saturday and seeing their scoreless streak reach 20 innings, and they took out some of that frustration Sunday when Robinson Cano and Guillermo Heredia hit home runs and all nine starters racked up at least one hit.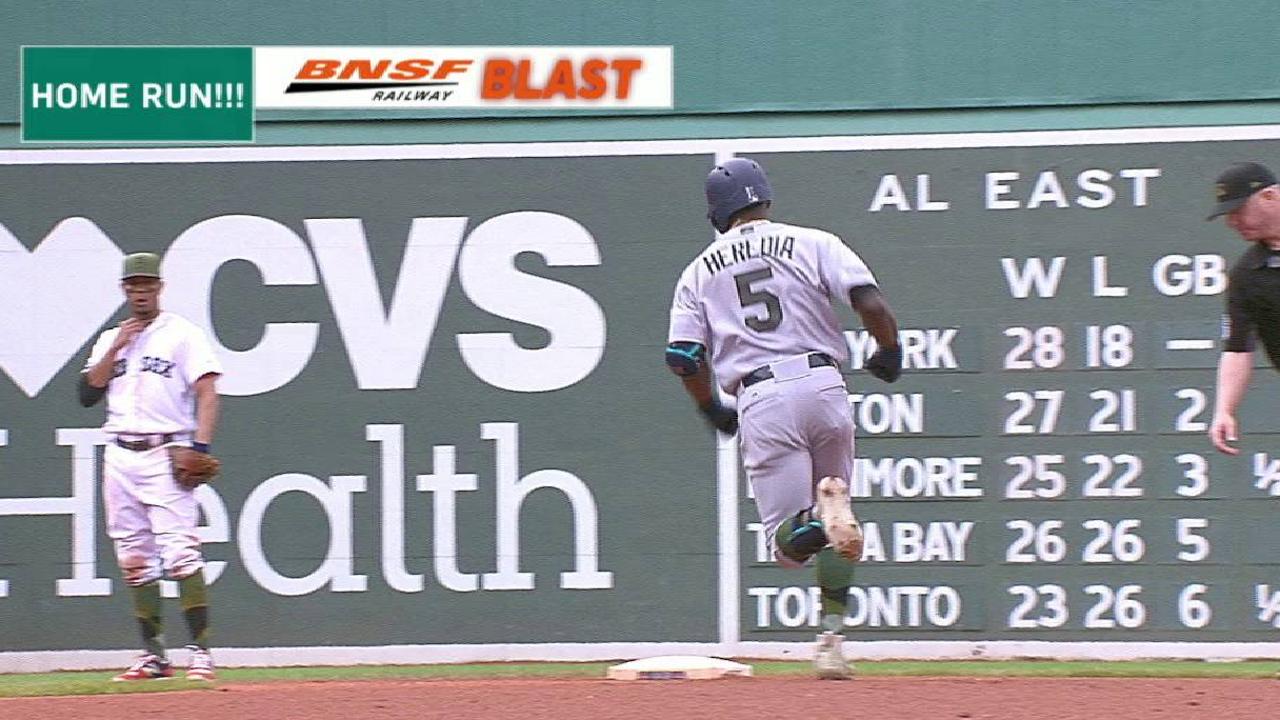 "That's what you need as a team. Sometimes you have to get mad at yourself," said Cano, who capped the day with his two-run shot to center off reliever Fernando Abad. "You don't want to be in this position where you have the talent to compete with anyone and you get shut out twice.
"The guy yesterday threw a great game, but it's not like you're facing Chris Sale, a nasty guy throwing 98 [mph] or whatever. Give the guy credit, but we should have played better yesterday."
Manager Scott Servais' own disappointment was apparent after Saturday's loss, and that was felt throughout the clubhouse by a team that still sits in last place in the American League West at 22-29.
"Our offensive approach was much more aggressive on the fastball," Servais said. "Guys showed up ready to play today. It hasn't been easy for us. It's been a struggle. I thought yesterday we probably hit rock bottom. And the only way to get out of the bottom is to start crawling up. Hopefully we're on the right path."
That path included getting contributions from unexpected places. Heredia launched his third home run of the season, a 401-foot shot that gave Seattle a 3-0 lead in the eighth. And backup catcher Carlos Ruiz hiked his average 50 points to .180 with a three-hit day that included a double and run scored.
"The little things a catcher can do sometimes go unnoticed," Servais said of the 38-year-old Ruiz. "The pace of the game, the rhythm, calling a good game, and getting a multihit game out of our catcher position. It's been a struggle for guys back there. So this was a real positive for him today. He's been frustrated. He knows he's better than he's played. We needed a shot in the arm, and he gave it to us."
Between Mike Zunino, recently demoted Tuffy Gosewisch and Ruiz, Seattle's catchers have combined for just a .147/.227/.221 line with one homer and nine RBIs in the first 51 games. So Ruiz, a career .264 hitter, was pleased to chip in.
"I was happy to help the team," he said. "We were fighting together. We forgot about what had been happening the last two-three days, and there was good energy from everybody. We came out with a different mentality, and that was a heck of a win."
Greg Johns has covered the Mariners since 1997, and for MLB.com since 2011. Follow him on Twitter @GregJohnsMLB. This story was not subject to the approval of Major League Baseball or its clubs.