#ASGWorthy Duvall has two-homer game
Left fielder, Reds have been leaving the yard more frequently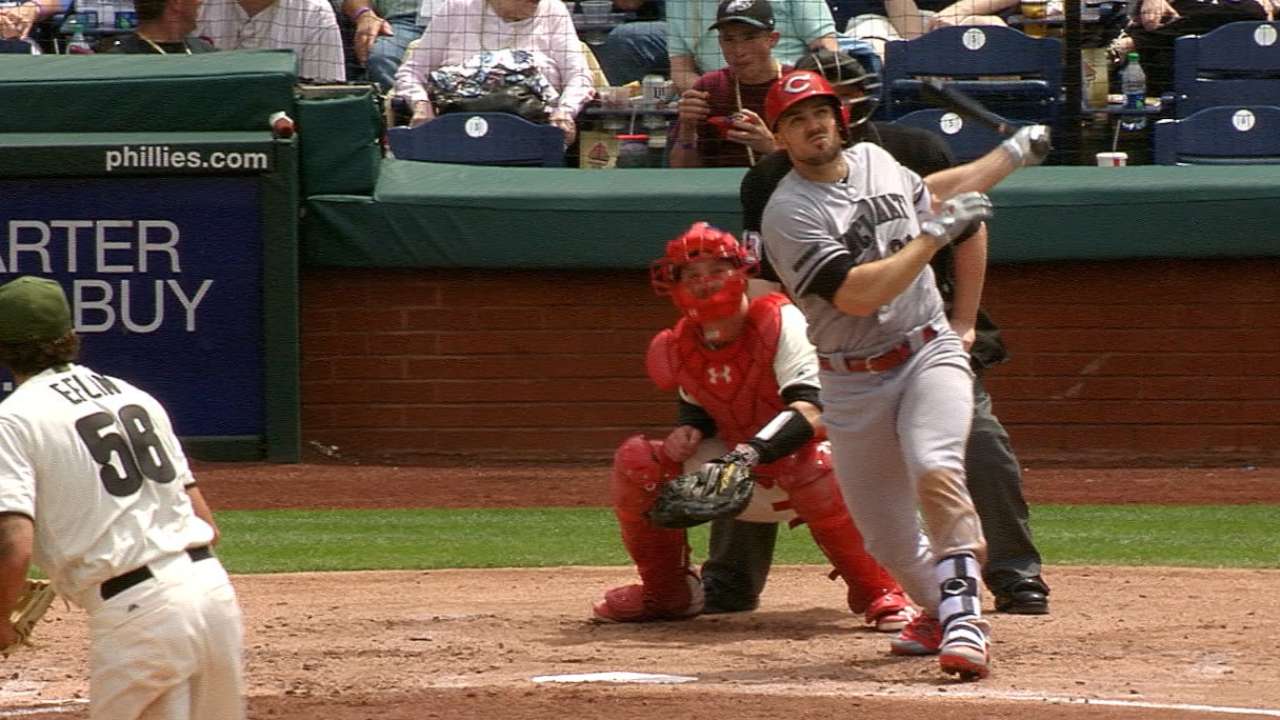 PHILADELPHIA -- The home runs are starting to come in a nice bunch for Adam Duvall and the Reds.
The Cincinnati left fielder slugged two more home runs and tied a career high with five RBIs during Sunday's 8-4 win over the Phillies. After he went 15 games without a long ball until Wednesday, he's hit four over his last four games and has 13 homers and 43 RBIs for the season.
"I feel like I've been swinging the bat pretty well," said Duvall, who is batting .299 for the month of May. "I feel like everybody's been swinging it pretty well. It's kind of contagious, hitting is."
• Cast your Esurance All-Star ballot for Duvall and other #ASGWorthy players
Duvall drove in the first run of the game with a first-inning RBI single, and his first homer of the game was a big one. Reds starter Scott Feldman had just given away a 2-0 lead when he allowed four runs in the bottom of the second inning. With one out following a Joey Votto single in the third, Duvall slugged a 1-0 fastball to left-center field that carried 437 feet for the game-tying two-run homer. According to Statcast™, it was the fourth-longest by a Reds hitter this season.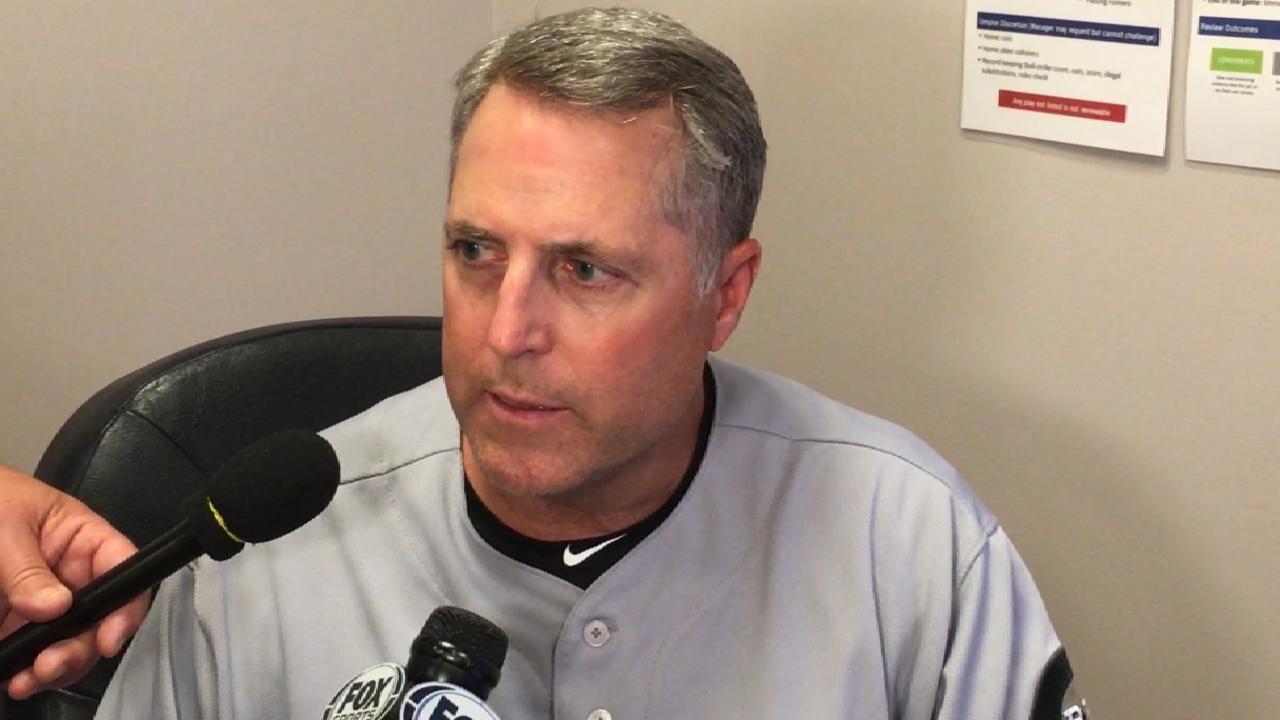 In the top of the fifth with one out, Duvall attacked a 0-2 fastball for a two-run homer to left field to make it 7-4.
"I wanted it up and away and it came up and in. He put a good swing on it," said Phillies pitcher Zach Eflin, who gave up both of Duvall's homers and four of the Reds' five overall. "I didn't think it was possible for him to hit that ball out. But it was pretty impressive."
• Peraza making steady progress with bat
Duvall broke out for the Reds in 2016 with 33 homers and 103 RBIs and became a first-time National League All-Star. He's backing it up this year with more solid production, batting .274/.317/.548.
"This game has a lot of cycles to it and he's in a really good cycle," Reds manager Bryan Price said. "I just think the way he goes about his business that the really good cycles are going to be longer in duration, and the struggles are going to be shorter. That's where he is as a professional."
Cincinnati has hit 17 homers over the last eight games. The club has won five of those games to get back to within a game of .500 at 24-25.
• Duvall, Votto unsure how to celebrate
"We all try to push ourselves," Duvall said. "We try to make it fun. We play a lot of games throughout the year. Just to keep it from getting monotonous and just mix it up a little bit and have fun."
Duvall is a major component to a lineup that Price was speaking optimistically about from the first day of Spring Training. The group has backed it up, especially lately, with 69 runs over the last 12 games -- an average of 5.75 runs per game.
"As optimistic as we all were coming out of Spring Training, players still have to go out there and do it," Price said.
Mark Sheldon has covered the Reds for MLB.com since 2006, and previously covered the Twins from 2001-05. Follow him on Twitter @m_sheldon and Facebook and listen to his podcast. This story was not subject to the approval of Major League Baseball or its clubs.