Somber Duffy reflects on rare tough outing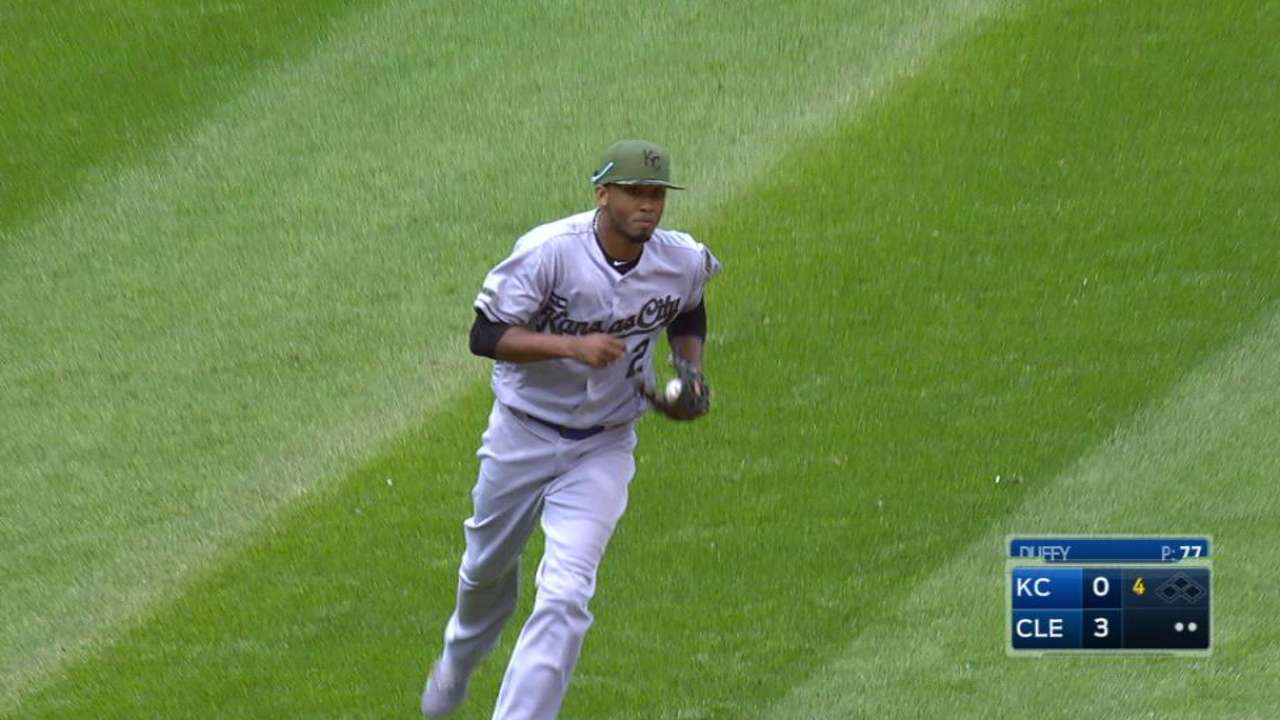 CLEVELAND -- A very solemn Royals left-hander Danny Duffy stood at his locker after Sunday's game and summed up his day after the Royals absorbed a 10-1 loss to the Indians at Progressive Field.
"I pitched like [garbage] today," said Duffy. "I didn't execute anything. I was flying open. I just wasn't very good. I didn't give my team a chance to win the game at any point."
Duffy came into the game with a 2.92 ERA and had pitched eight games this season in which he gave up two runs or fewer. But the Indians peppered him for nine hits and six runs through four-plus innings in the series finale.
"First two innings went by, [and all was well]," Duffy said. "But they started jumping on my fastball. Then, you have to make an adjustment, and I wasn't executing with my offspeed [pitches]. It wasn't a fun day at the park today."
The Indians nicked Duffy for two runs in the third inning on soft RBI singles by Jason Kipnis and Michael Brantley. Then, they put Duffy in a 3-0 hole in the fourth on an RBI double by Austin Jackson.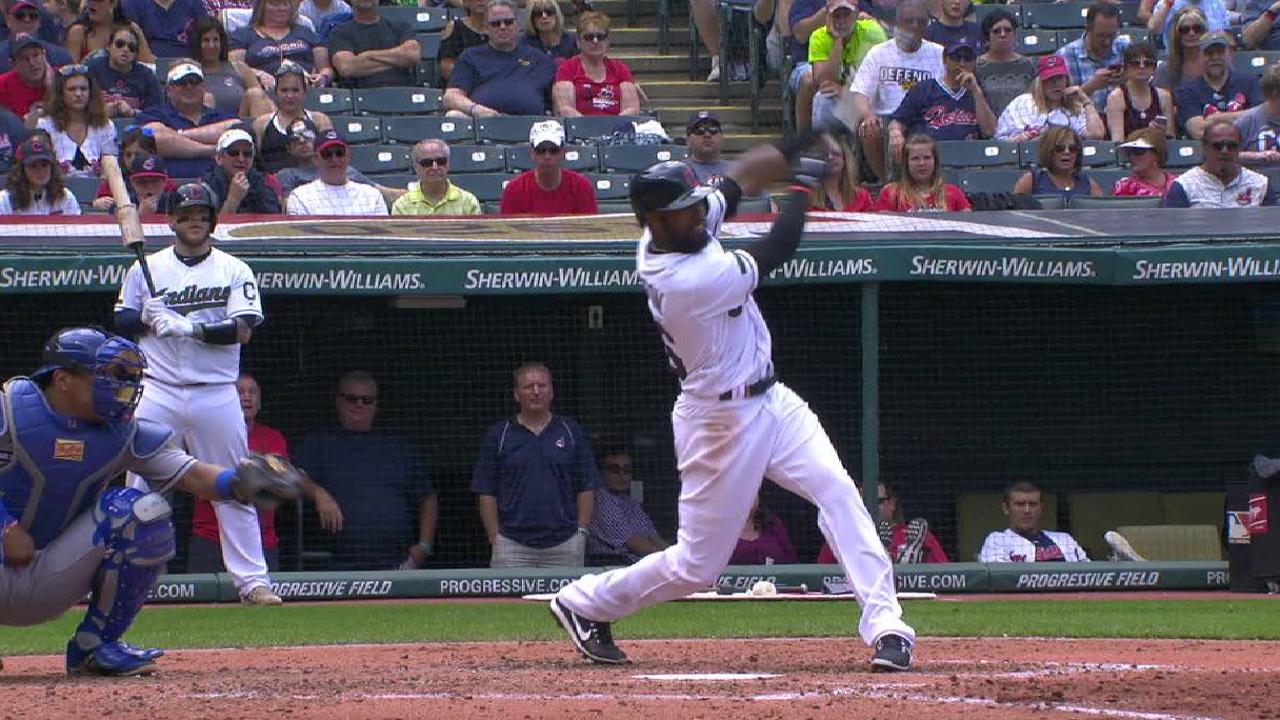 The end of Duffy's day came quickly in the fifth. He was late covering first base on a routine grounder by Brantley, then missed the bag completely with his foot. Two singles later, manager Ned Yost came to get Duffy.
"It was lack of execution in that situation [on Brantley's grounder]," Duffy said. "Any ground ball to the right side we're taught to get over. I was a tick late, tried to over-correct and I ate it.
"You kind of try to make up for the time you lost when you're late. I beelined straight to the bag when [I] normally would take a turn. I went past the bag, over-corrected and tripped over my own feet."
All three of Duffy's runners that inning scored, and suddenly it was 6-1 -- a hole that proved too much for the Royals.
"[Duffy] just wasn't sharp," Yost said. "He was grinding through it. First two runs came on some soft hits. ... But, [it was] just one of those days."
Jeffrey Flanagan has covered the Royals since 1991, and for MLB.com since 2015. Follow him on Twitter @FlannyMLB. This story was not subject to the approval of Major League Baseball or its clubs.