Abreu eager to serve as mentor to Robert
White Sox slugger plans to help Cuban countryman acclimate to US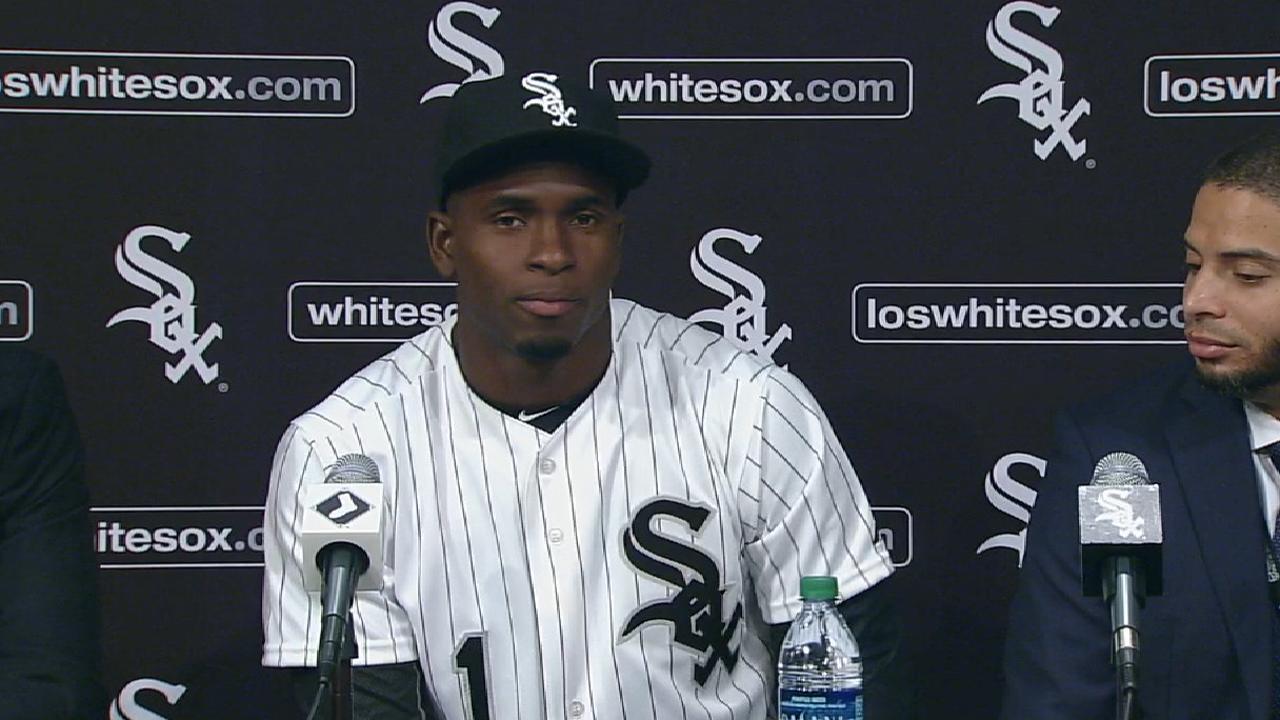 CHICAGO -- Jose Abreu has served as a mentor to Yoan Moncada, his Cuban countryman and the No. 1 prospect in all of baseball, since the day Moncada was acquired from Boston.
Abreu is following that same process with Luis Robert, the 19-year-old standout from Cuba who officially joined the White Sox Saturday via a Minor League contract with a $26 million signing bonus.
• White Sox sign Cuban OF prospect Robert
"I'm excited to have that opportunity," said Abreu, through interpreter Billy Russo, of mentoring younger players. "I like to advise the guys and tell them what to do for their best like I am doing right now with Moncada. I'm just waiting for that opportunity to happen with him [Robert].
"I was very excited to have him here. He's a very good player. I just told him that he has to keep working hard and keep doing the things to get here as soon as he can. He's a nice guy."
Abreu took pictures with Robert on Saturday and talked with him before and after his news conference. He advised Robert to be around good people and people who care about him in terms of the off-the-field transition. Playing in the Minors first, something Abreu didn't do, will help the younger Robert's on-field transition.
"It's not an easy thing to come here straight to play in the Majors because this is a very high level and a tough one to play," Abreu said. "He's had a long time without playing baseball.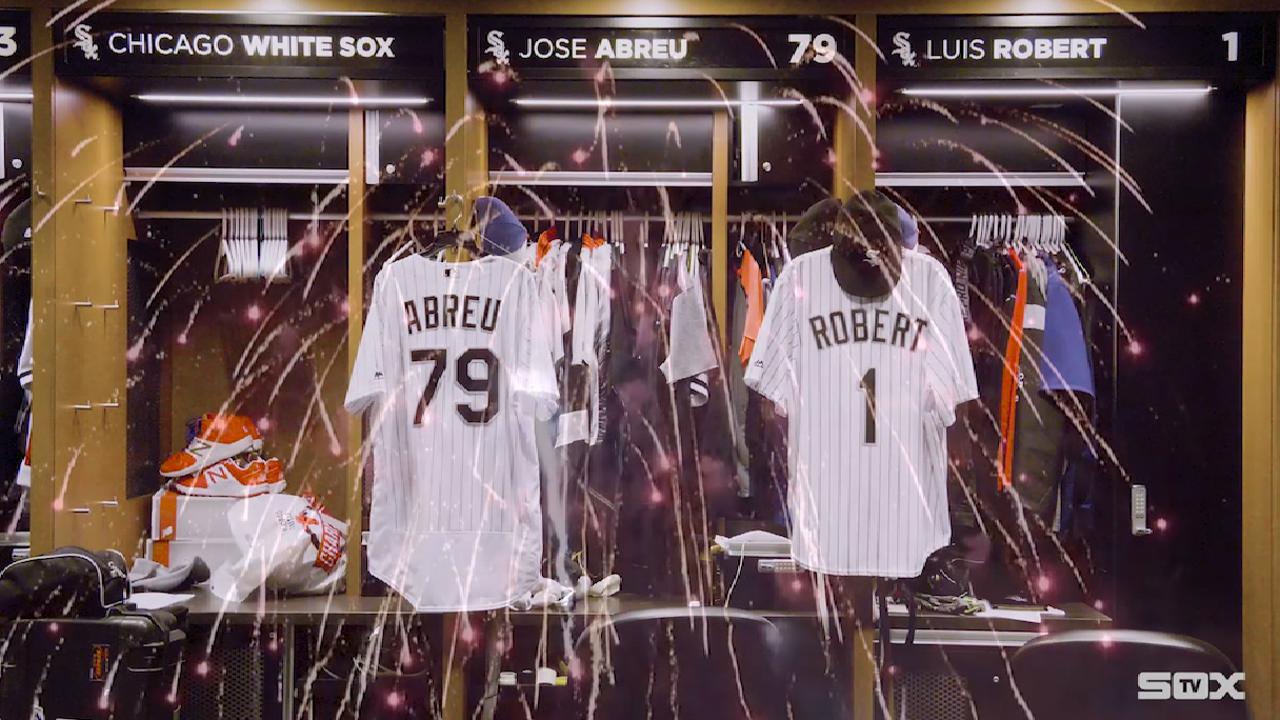 "Baseball in Cuba is good, but it's not as good as baseball here in the U.S. and you have to adjust. That process for him is going to be perfect in the Minors."
Abreu is proud to be part of the White Sox connection with Cuba now being enhanced by Robert.
"Not just for this organization that I'm a part of, but also for my heritage because I know that this is a very good organization and they are trying to take care of the Cuban players," Abreu said. "I also feel a huge respect for Minnie Minoso because he was the first one who opened this door here with the White Sox."
Scott Merkin has covered the White Sox for MLB.com since 2003. Read his blog, Merk's Works, follow him on Twitter @scottmerkin, on Facebook and listen to his podcast. This story was not subject to the approval of Major League Baseball or its clubs.