Sandoval to stay with Triple-A for now
Farrell wants third baseman to continue getting innings under his belt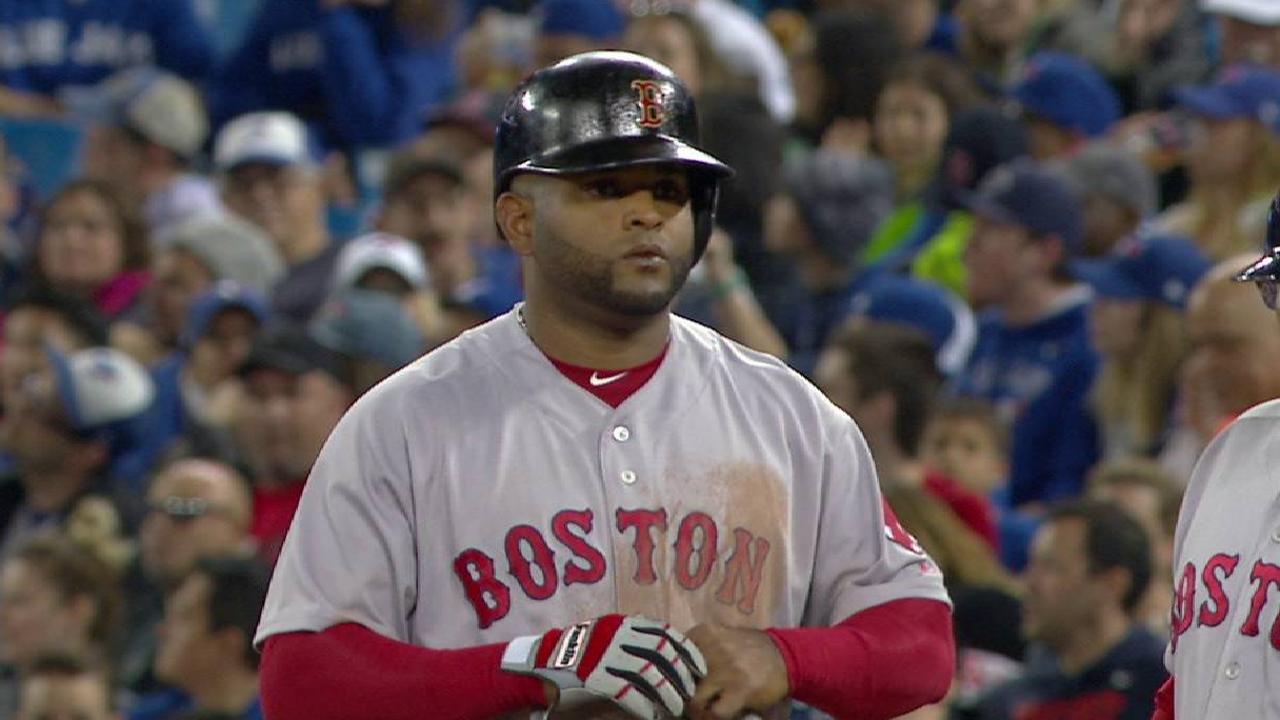 BOSTON -- Red Sox third baseman Pablo Sandoval will not join his team for its series against the White Sox starting Monday, and he will instead stay with Triple-A Pawtucket through the beginning of next week.
Sandoval is recovering from a sprained right knee that landed him on the disabled list on April 25.
The Red Sox made the decision after Sandoval met with manager John Farrell and other club officials on Sunday morning at Fenway Park.
"He's going to stay with Pawtucket for the time being and continue to get at-bats and innings under his belt," Farrell said. "He came in today for a workout and a work-up as far as an exam on the health side of things. He's making progress and in the midst of getting his timing going at the plate, so for right now, he'll stay with Pawtucket."
Farrell stressed the importance of his third baseman getting back into consistent playing shape rather than having any lingering fear over his knee injury.
"We just felt like the additional first part of this week, particularly the next three days, would give him more ample opportunity to get back to the nine innings," Farrell said.
In six games during his rehab stint, Sandoval is 3-for-21 and has only played nine innings back-to-back twice.
As for his defense, Farrell says the chances have been few and far between.
"He's made some good plays to his glove side, whether it's ranging for ground balls, whether it's been some headlong dives to complete a play," Farrell said. "I can't say there's been an abundance of opportunities, but the plays that have been there, he's made."
Evan Chronis is a reporter for MLB.com based in Boston. This story was not subject to the approval of Major League Baseball or its clubs.