Tigers designate Collins, call up Presley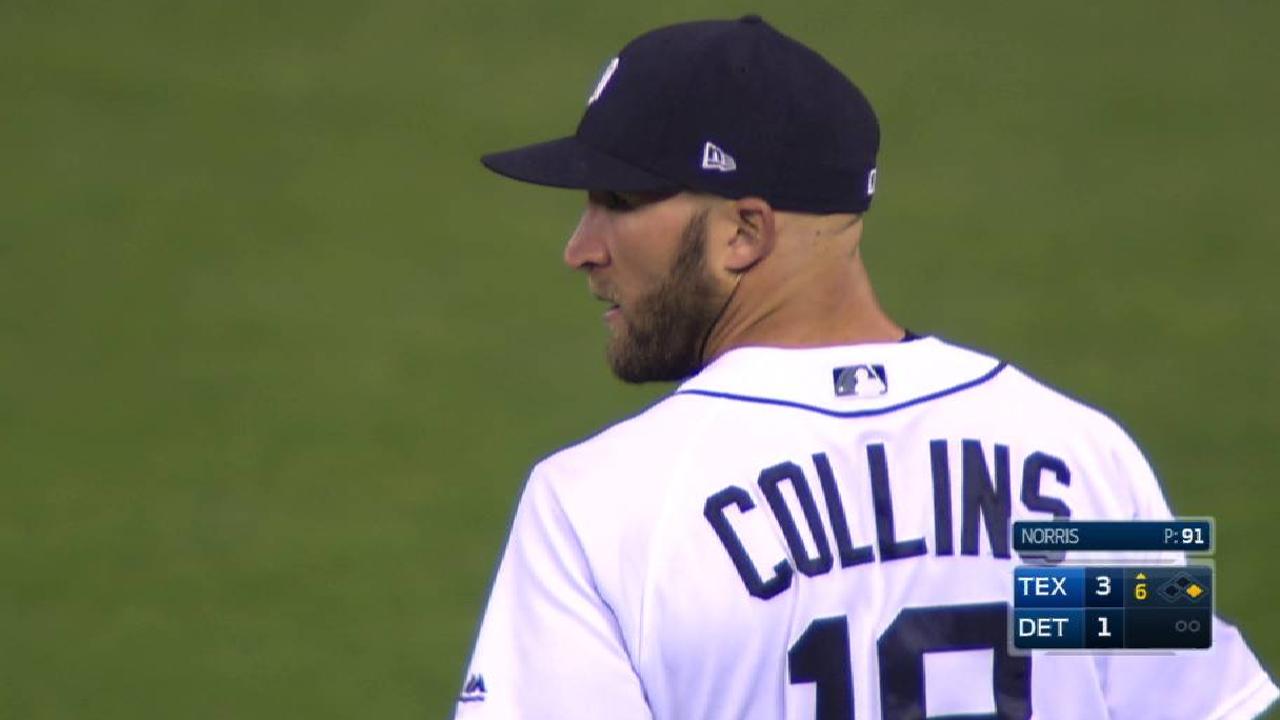 CHICAGO -- The Tigers shuffled the deck in their outfield for the second consecutive day, flipping left-handed bats by designating center fielder Tyler Collins for assignment and selecting the contract of outfielder Alex Presley from Triple-A Toledo on Sunday.
Collins, who was in his fourth season with Detroit, was out of Minor League options but may remain with the organization if he clears waivers. The 27-year-old struggled at the plate, posting a slash line of .200/.288/.338 with four homers and 12 RBIs in 146 plate appearances. His struggles have compounded this month, hitting .108/.237/.292.
"Obviously, we like him and were hoping he played well and came out of his funk, but you reach a point where you can't wait any longer," Tigers manager Brad Ausmus said. "Sometimes it works, changing your environment. We've reached a point where we have to win games, but if he doesn't, you can't wait six months."
Ausmus said he hopes that Collins can remain with the organization, but said he wants to let the process play out first. The Tigers are in need of production in center field, as they entered Sunday 24th at the position in OPS (.620) and 28th in FanGraphs WAR (0.0).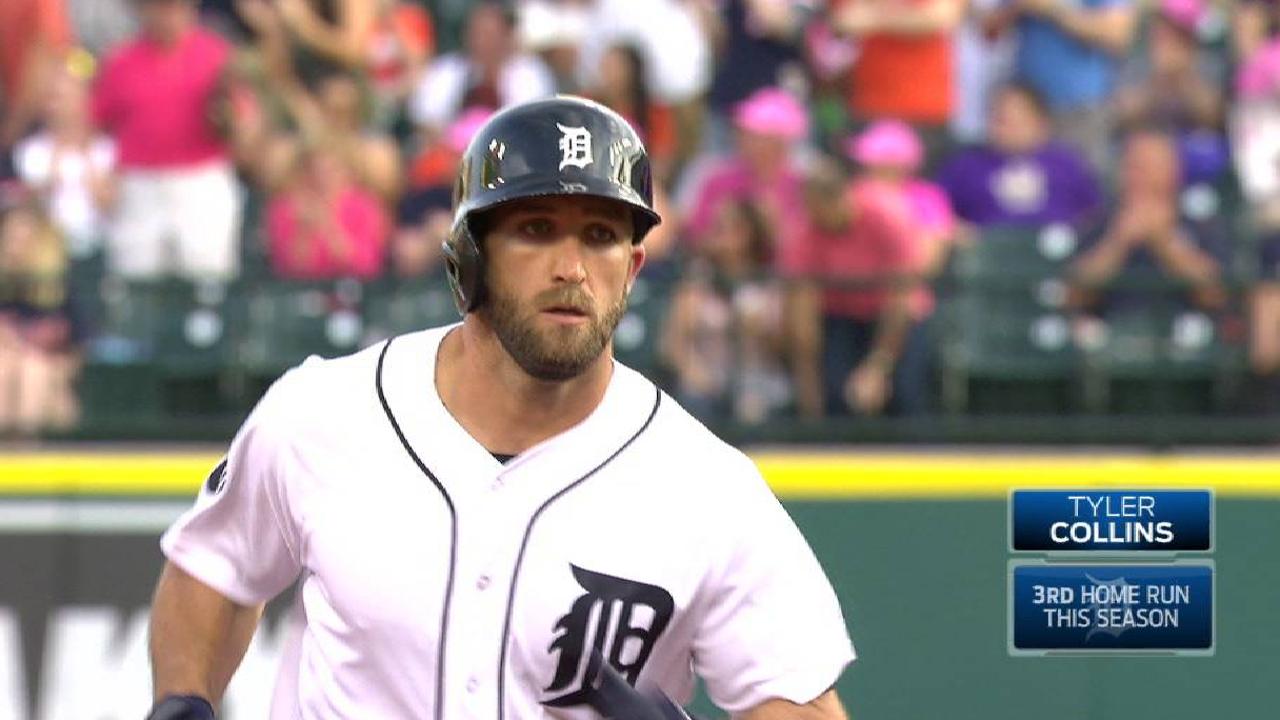 It's become more difficult to hide the struggling bats as the Tigers' offense has slumped. Detroit stranded 32 runners on base through the first three games of this series, including not pushing across a single run in the first leg of a doubleheader Saturday. The nine walks drawn by Tiger hitters in that game were the second-most in a shutout in team history, and just two off the big league record.
"If everyone else is hot, you can hide [Collins] with a struggling bat," Ausmus said. "But everyone's not going to be hot for six months. If they are, then we'd win a lot of games."
Presley was first acquired by the Tigers last July as a free agent, appearing in three big league games. He's spent all of 2017 in Toledo, batting .213/.278/.303 with two homers and nine RBIs in 40 games.
The Tigers have five outfielders, with Presley joining Justin Upton, J.D. Martinez, JaCoby Jones and Mikie Mahtook.
Worth noting
• The Tigers knocked off Chicago, 4-3, in order to force a split in Saturday's doubleheader, but the game was in part closer than it could have been after designated hitter Victor Martinez was thrown out trying to score on an Upton single in the second inning. Martinez ran through a stop sign from third-base coach Dave Clark, but Ausmus offered a potential explanation Sunday.
"I don't know what happened, and I know [Clark] held him up," Ausmus said. "[Martinez] stopped, and then took off, but if you look at the play -- and I was looking at [Avisail Garcia] -- the ball comes up and kind of hits his hand and pops out like a bobble. Maybe Vic saw that, but he caught it with his bare hand when it popped up into the air. Vic's thinking he's booted the ball."
Fabian Ardaya is a reporter for MLB.com based in Chicago. This story was not subject to the approval of Major League Baseball or its clubs.