Former Nat Stammen thriving in San Diego
WASHINGTON -- Craig Stammen has dozens of cherished memories from the seven seasons he spent pitching with the Nationals. His last appearance is not one of them.
On April 14, 2015, in Boston, Stammen exited his outing with a torn flexor muscle in his pitching arm. He would miss the remainder of the season -- and didn't pitch in the Majors in '16 either.
"I set a goal, from the day I got injured, that I wanted to pitch again in the Major Leagues -- but more specifically on that mound," said Stammen, referring to Nationals Park, where he threw two shutout frames Saturday. "Once I was gone to free agency and other teams, I wanted to pitch back here. I guess it was a goal reached yesterday. Time to set some loftier ones."
Stammen said he earned himself "a lot of bragging rights" Saturday with two clean frames against some of his best friends.
"It's fun to see a lot of people I built a lot of good relationships with, say hi, thank them for my time when I was here," Stammen said. "It was also fun to pitch in this park. I feel pretty comfortable on that mound."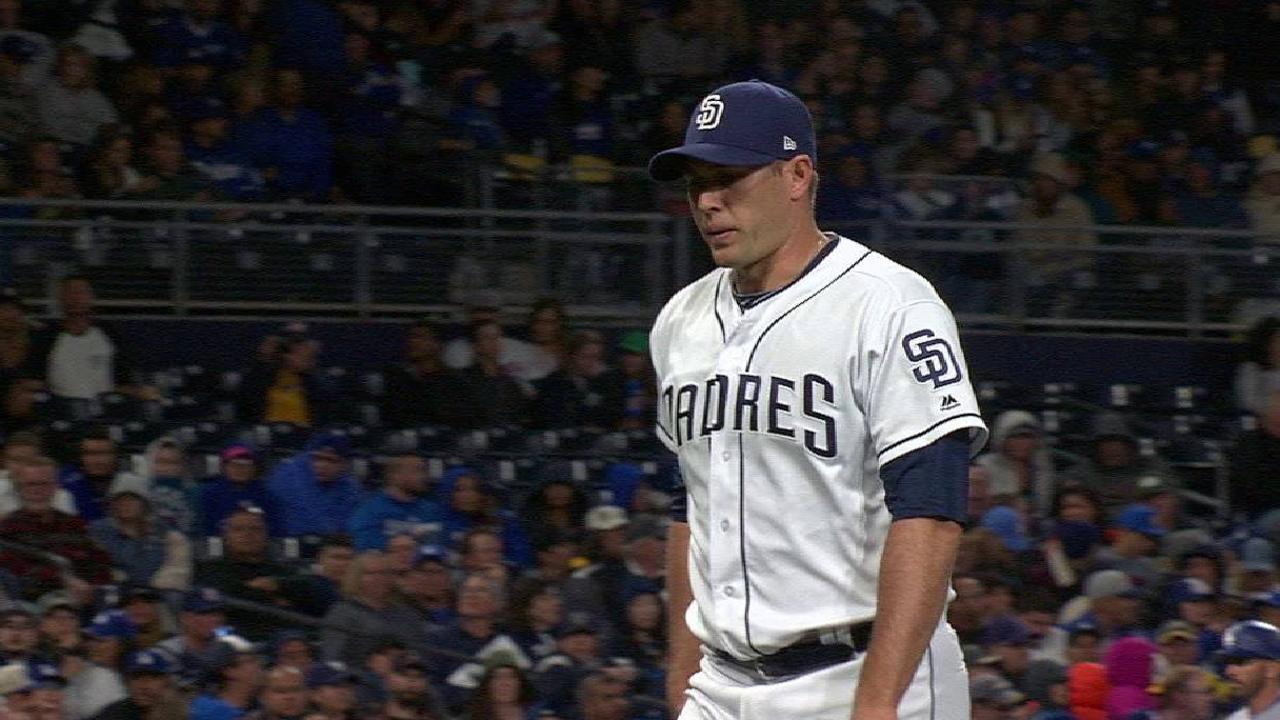 After a rough start with his new club, Stammen has settled into a groove with the Padres. He's been arguably their most effective reliever in May, with 17 innings in which he's posted a 2.65 ERA and a 0.94 WHIP.
Stammen effectively found his groove pitching mop-up duty, after his ERA ballooned past 10 on April 25. On six different occasions this month, he's helped preserve the bullpen with at least two innings when the Padres have found themselves behind.
Stammen called his recent run of appearances "a blessing in disguise, having to pitch in some of those blowout games." In the process, he's reverted back to his old mechanics and begun to more closely resemble the pitcher he was during his time in D.C.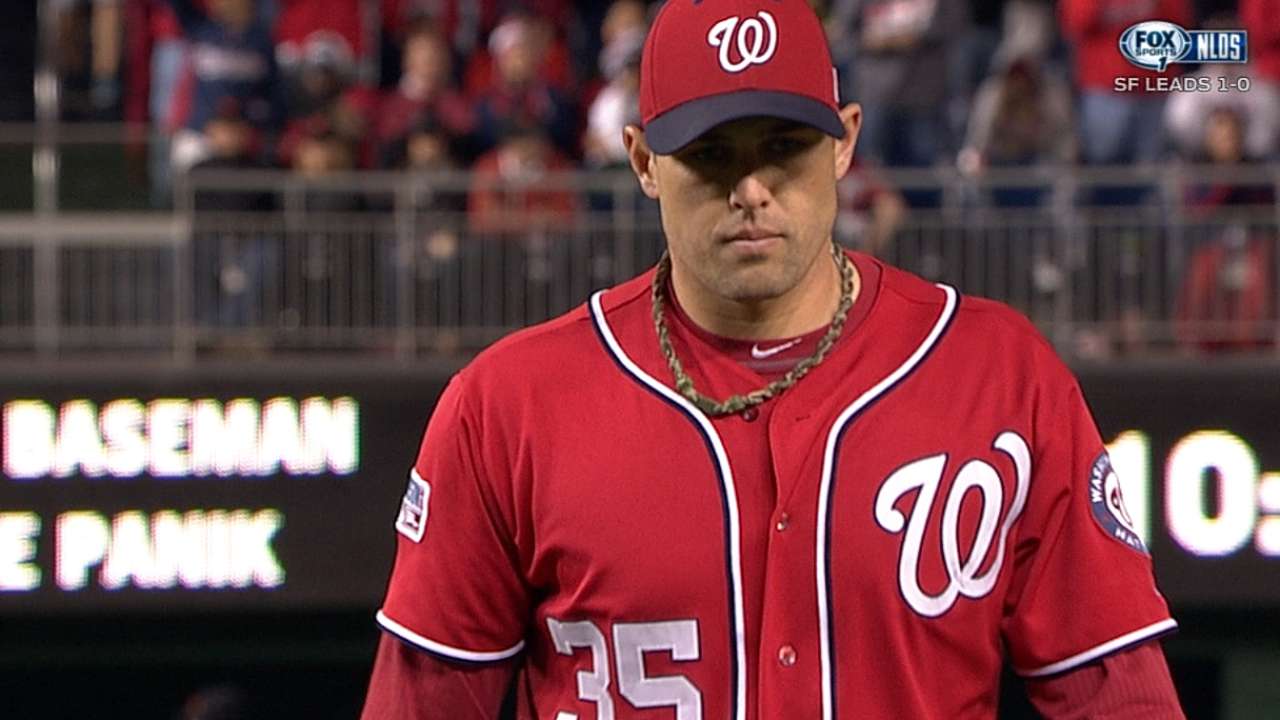 "On the pursuit of perfect mechanics to protect my elbow, I lost deception and what I was good at," Stammen said. "I've always been able to throw strikes; it's been about whether the hitters can see me good or not. I'm a little goofy, so I needed to keep my goofiness, my herky-jerky motion. That's part of who I am and why I've had success. I just needed to embrace it and not try to be Mariano Rivera."
Stammen began his career as an ineffective starter before transitioning to the bullpen in 2010. After his move to a relief role, he posted a 3.02 ERA in 280 innings. He played a part in two Nationals division titles along the way.
"My favorite memories are when we won the division and got to play in the playoffs," Stammen said. "But I had so many good teammates here and so many good friends. That's going to live with me forever. I made my Major League debut here, too -- really a lot of good memories."
AJ Cassavell covers the Padres for MLB.com. Follow him on Twitter @ajcassavell. This story was not subject to the approval of Major League Baseball or its clubs.