Pujols monitoring hamstring as 600 nears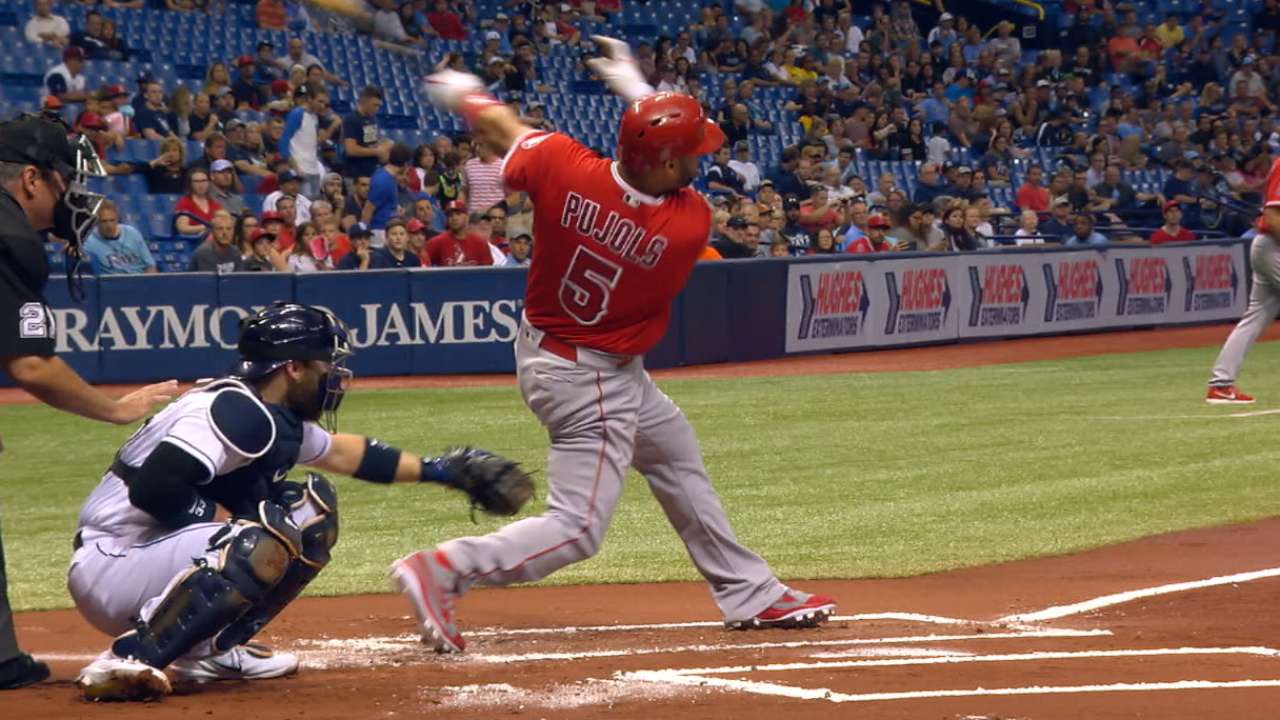 MIAMI -- Albert Pujols was not in the starting lineup in Sunday's series and road trip finale against the Marlins. His quest for 600 career home runs will have to wait until the Halos return to Angel Stadium for an upcoming seven-game homestand that begins Monday versus the Braves.
"Just trying to monitor him a little bit," manager Mike Scioscia said about Pujols' sore right hamstring. "He's played two straight, feels OK. But we'll get him DHing tomorrow and just get him swinging the bat again."
Pujols said he isn't concerned about the hamstring or resting a day.
"It's not the first time," Pujols said of his day off. "Everything's good [health wise]."
Pujols remains three homers shy of becoming only the ninth player in Major League history to hit 600 home runs. When it does happen, he will become only the third player to amass 600 home runs and 600 doubles in a career, joining Hank Aaron and Barry Bonds.
Only four players have reached 600 home runs prior to their age-38 season. That group includes Alex Rodriguez (654), Babe Ruth (652), Aaron (639) and Bonds (613). Pujols doesn't turn 38 until Jan. 16, 2018.
But it's a milestone that Pujols says doesn't distract him from his daily goals.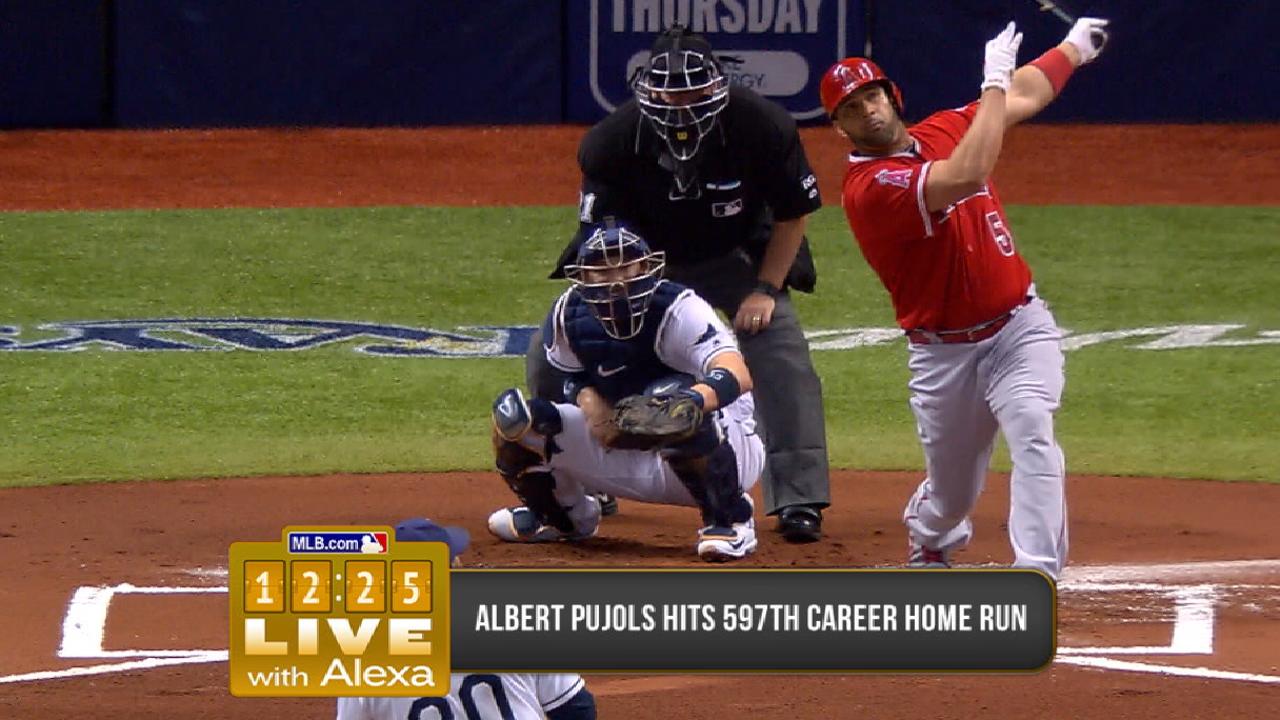 "Not thinking about it," Pujols said. "Just let things happen. Whenever the opportunity comes, it happens. One of these days, I'll hit it. I'm not looking for it; my goal is to try to help this ballclub win every day."
Sure, it will be a major accomplishment when it is reached, but Pujols said he isn't letting that define who he is or his role with the Angels.
Driving in runs is what Pujols has done to help the club. His 353 RBIs since 2014 ranks second in the American League during that span, behind Edwin Encarnacion (356). Since '16, Pujols' 153 RBIs are tops in the AL.
"I don't think about it, obviously I'm aware of it," Pujols said. "I know where I stand. But I don't think about it. I don't come here and say, 'I'm going to try for 600.' My goal is to try to help this ballclub win any way I can."
Glenn Sattell is a contributor to MLB.com based in Miami. This story was not subject to the approval of Major League Baseball or its clubs.