Royals pitchers discuss their arsenals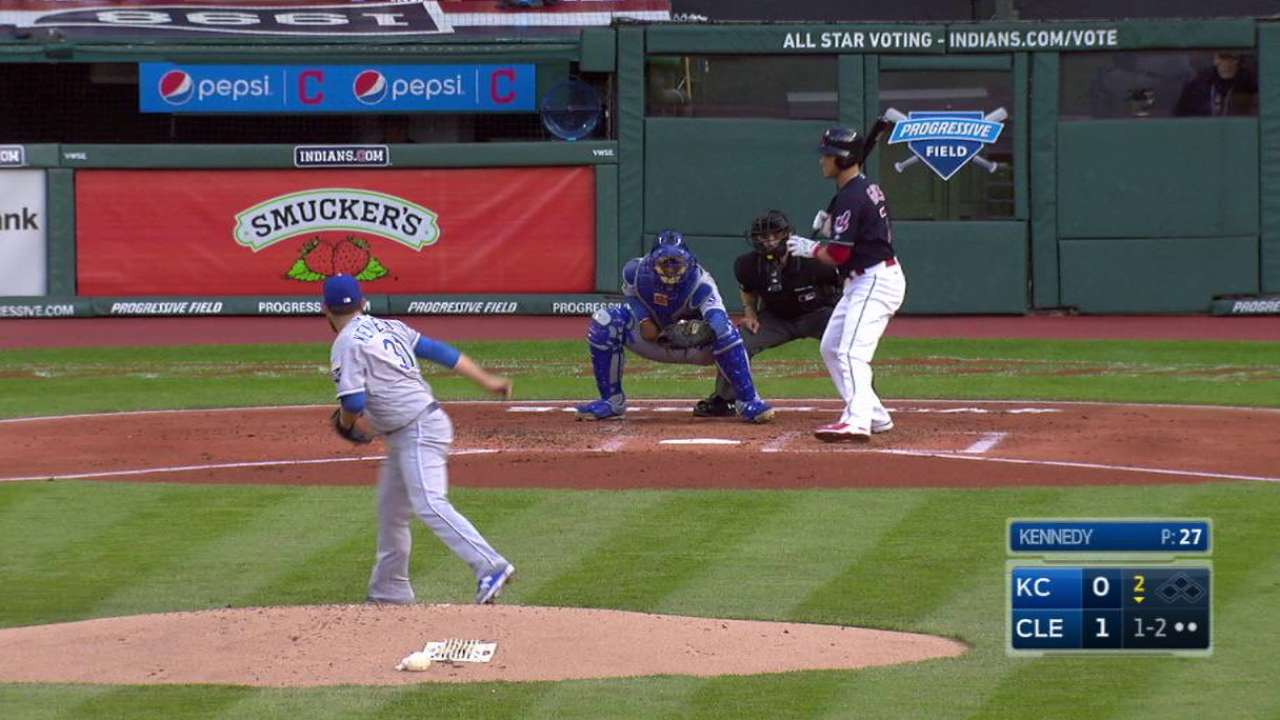 CLEVELAND -- Ever wonder what type of pitches that the Royals' starters throw?
Well, wonder no more. We did a quick survey of the starters and closer Kelvin Herrera on their repertoires.
Royals right-hander Ian Kennedy throws a curve, slider and changeup to go with his fastball. And he is one of the few pitchers on the team who throws only one kind of fastball -- a four-seam fastball. And there's a reason for that.
"I had a catcher with Arizona back [in 2011] who hated when I threw [a two-seamer]," Kennedy said, smiling. "He finally said, 'You need to junk that. It's terrible.' So I did. Since then I've thrown only four-seamers. Sometimes it might look like a two-seamer because it didn't come out right, but it's not."
Royals right-hander Nathan Karns throws a regular curve, a two-seam fastball, a four-seam fastball and a changeup.
Left-hander Jason Vargas has the same repertoire.
Sometimes, though, it may appear that both Karns and Vargas throw knuckle-curves -- because they lift their index finger off the ball as they grip it.
"I leave my index finger off the ball because I treat that [index] finger sort of as if it's a training wheel," Karns said. "If I'm throwing a curve, sometimes the ball will catch the finger, but only if I need it to, as I throw it. I think the confusion comes from that sometimes pitchers, myself included, will put the tip of their index finger on the ball for a little different spin. But that's a spike curve. It's not a knuckle-curve."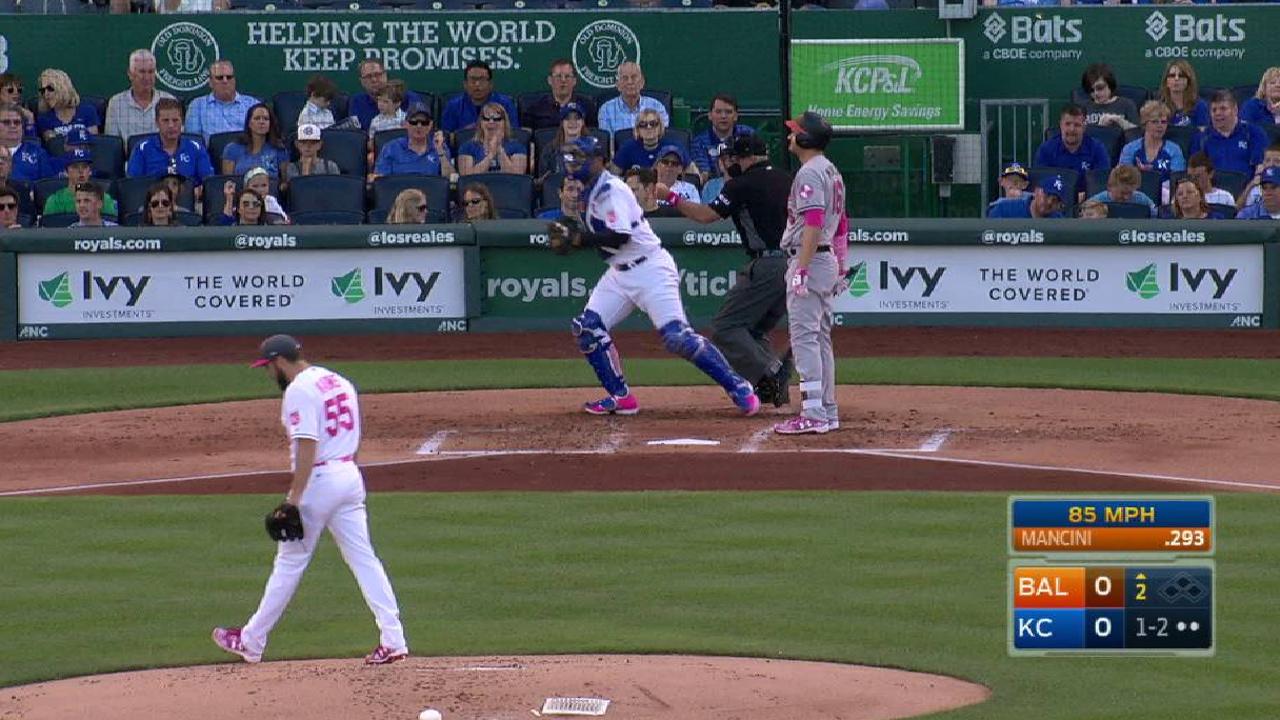 Here's what other Royals pitchers said they have in their repertoires:
• Left-hander Danny Duffy: Two-seam fastball, four-seam fastball, slider, changeup. Duffy junked his curveball two years ago because he liked the velocity he could get on his slider.
• Right-hander Jason Hammel: Two-seam fastball, four-seam fastball, curve, slider, changeup.
• Herrera: Two-seam fastball, four-seam fastball, slider, changeup. Herrera, like Duffy, said he stopped throwing his curve two years ago for basically the same reason.
Jeffrey Flanagan has covered the Royals since 1991, and for MLB.com since 2015. Follow him on Twitter @FlannyMLB. This story was not subject to the approval of Major League Baseball or its clubs.