Freeland shows maturity in 7th quality start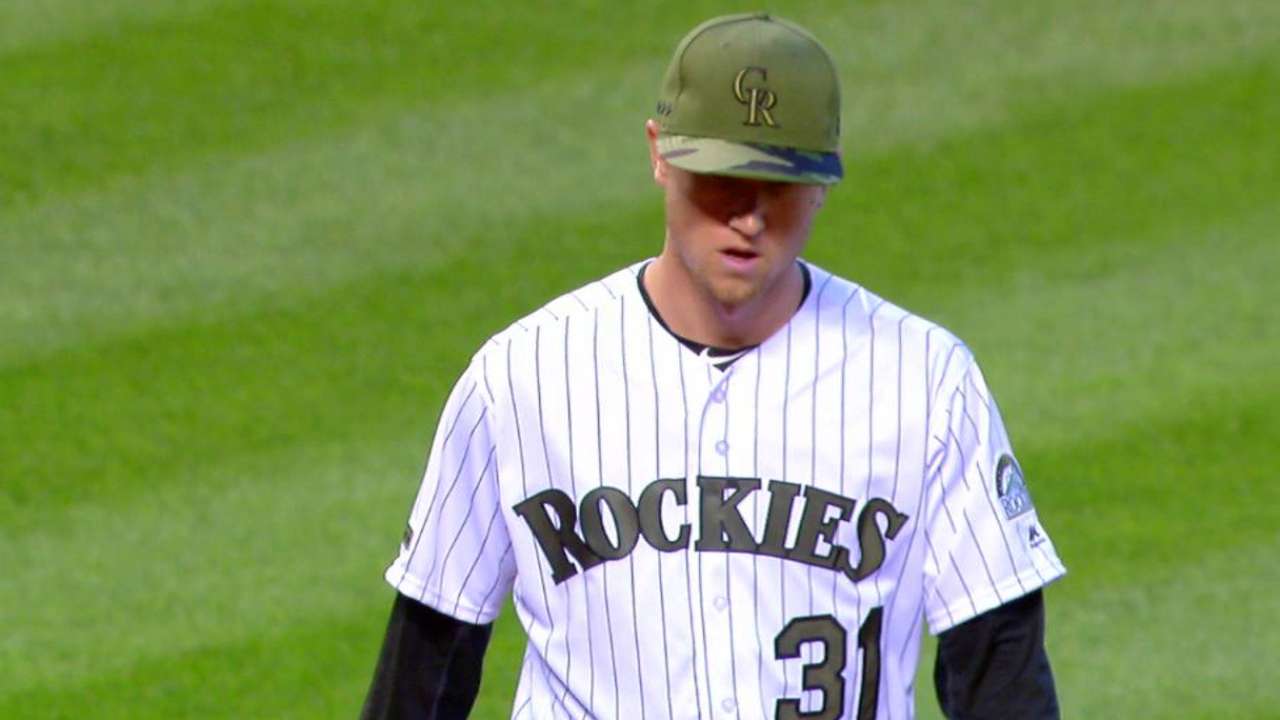 DENVER -- In an overwhelming jam in Saturday's 3-0 loss to the Cardinals, Rockies rookie starter Kyle Freeland remained at ease. He exhaled and mentally silenced the sellout crowd of 48,106 behind him.
Freeland had given up two hits to start the fourth inning and walked another to load the bases, with a strikeout in between. Facing Adam Wainwright, a .294 hitter, Freeland pounded inside and then went high with a four-seamer to thwart his counterpart. Doing so induced an infield dribbler that Freeland spun into a 1-2-3 double play to end the inning, halting the top of the order on deck.
It was one of many crisis-averting moments the 24-year-old has encountered over his first 10 starts, which he says continues to fuel a burgeoning confidence.
"You've got to keep the game as quiet as possible and focus on what you need to get done," said Freeland, who entered Saturday with a 64.8 percent ground-ball rate, fourth-highest among starters, per Statcast™. "Being able to do that and get double plays, get out of innings with a little damage or no damage. It's something you can learn a lot about yourself as a pitcher and knowing that when those situations arise, you can come out on top."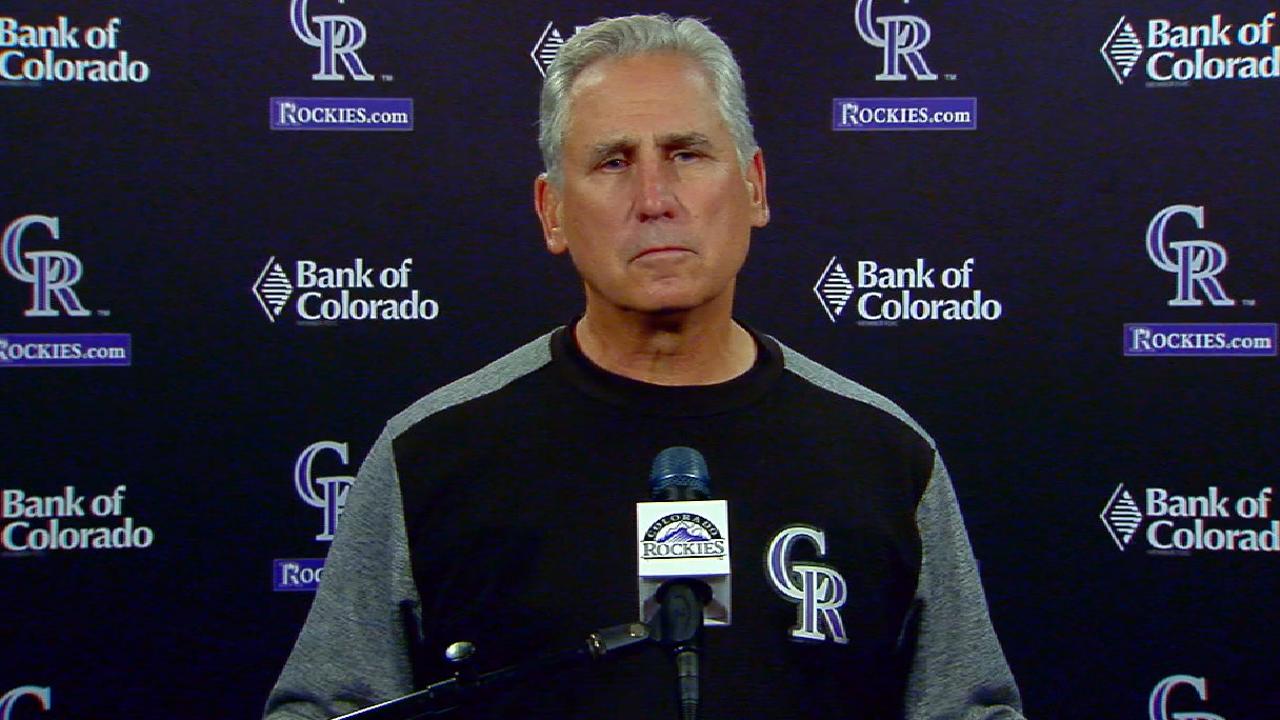 Freeland was outdueled at the hands of a masterpiece of pitch manipulation spun by Wainwright, who held the Rockies to just three singles over seven shutout innings, advancing to 4-0 with a 2.20 ERA at Coors Field. Freeland recorded his seventh quality start after giving up three earned runs on eight hits and two walks with four strikeouts in six innings.
"I think Kyle's strength is the ball down in the zone," Rockies manager Bud Black said. "When he elevates it, he's got it on the hands a little bit to the right-handed hitters. But for the most part, he did his job."
A mistake pitch to Tommy Pham in the fifth -- a changeup that cut instead of running off the plate -- resulted in a 426-foot home run to left, leaving Freeland with his hands on his hips during the seven seconds of hang time. He retired the next six batters to finish his 10th outing. The Rockies are now 7-3 in games he's started.
"He's understanding more that in this game, especially in this level, you're going to have your rough innings, and it doesn't matter what happens," right fielder Carlos Gonzalez said. "You've got to keep working, just put that in the past. Guys that struggle are the ones that carry that into the game. They give up one or two runs early in the game and they keep thinking about it. That's when it gets ugly. That shows he's mature enough to compete at this level because he knows that he has to put that behind and continue to grind."
Daniel Kramer is a reporter for MLB.com based in Denver. Follow him on Twitter at @DKramer_. This story was not subject to the approval of Major League Baseball or its clubs.