Wainwright embraces challenge of facing Rox
Cards veteran improves to 10-1 vs. Colorado after 3-0 win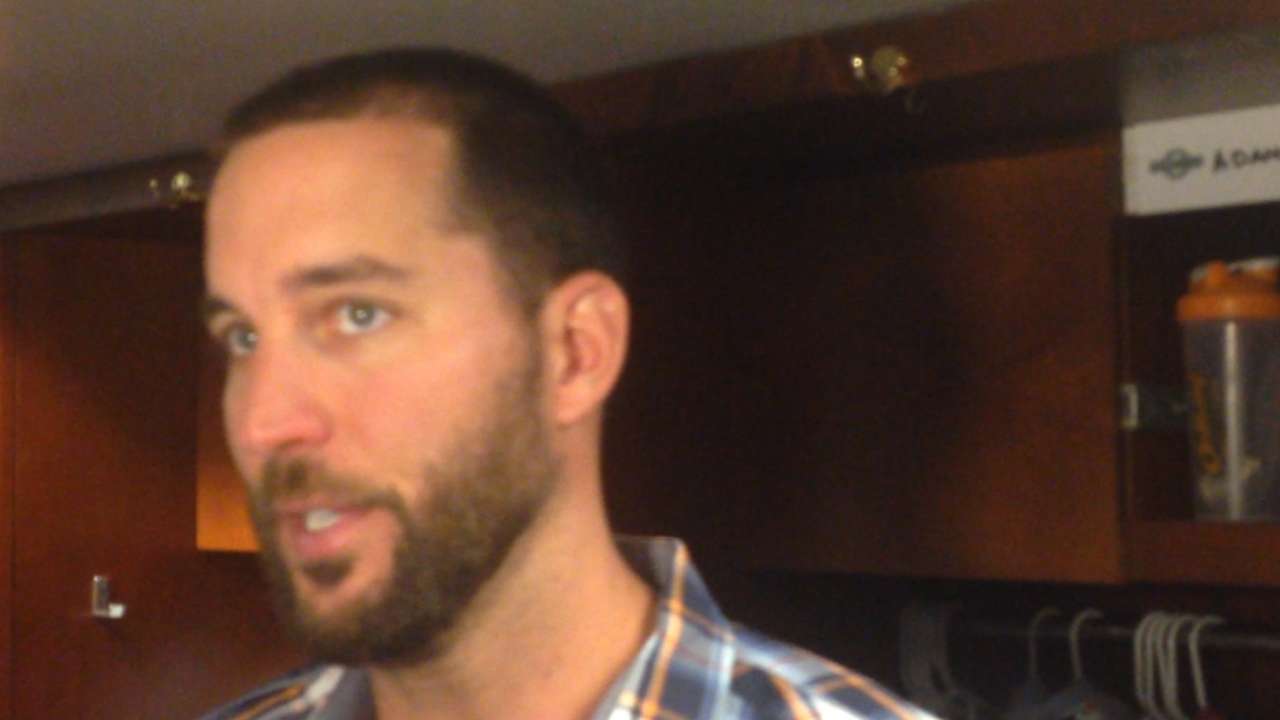 DENVER -- Adam Wainwright emphatically renewed his ownership of the Rockies with seven shutout innings en route to a 3-0 victory Saturday night. He's now 10-1 with a 1.56 ERA in 15 appearances (11 starts) against Colorado.
Nobody has that kind of success against the Rockies -- Wainwright's ERA is the lowest among pitchers with at least nine starts against them -- and it's no easy task to find a pitcher who likes pitching at Coors Field, but Wainwright says he loves the challenge.
"I love pitching here," Wainwright said. "It's mentally as grinding as it is physically here. You can very easily let the altitude and the lineup over there, the confidence of those hitters, you can let all of that get in your head. It's something that I used to do in the Minor Leagues, let those things creep in and affect what I'm trying to do. I love overcoming obstacles like that."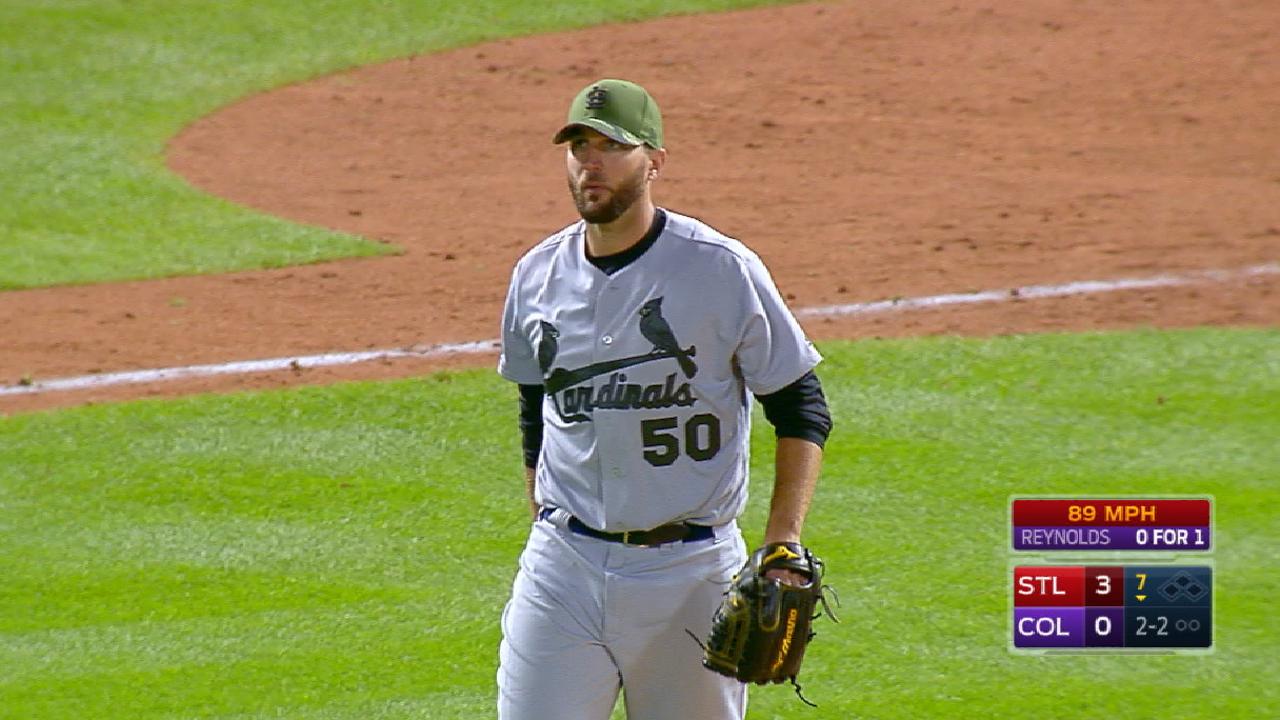 Wainwright allowed just three hits and a walk to the team that piled on 10 runs against the Cardinals the night before. He struck out six and improved to 4-0 with a 2.21 ERA in six games (five starts) at Coors Field.
"Any time he's changing speeds on his hook and working around the edges, he puts pitches exactly where he wants to," manager Mike Matheny said. "I just love how he's making those late-count pitches with his fastball, trying to fool guys and coming right at them. He still has the velocity to make that work."
The veteran right-hander mixed in his fastball, curve and cutter fairly evenly, sprinkling in some sinkers for good effect. Wainwright had a 5 mph variance on his fastball, 7 mph on his cutter, 8 mph on his sinker, and a 12 mph range on his curveball, essentially doubling his arsenal.
"That's very similar to how I pitched in 2014, where if I'm doing things like I want to do, it's very hard for them to know what's coming, where it's going to be, what speed it's going to be," Wainwright said. "Maybe it's the same pitch they're thinking, but maybe it's a different speed than they think it's going to be. I like pitching like that."
"He mixed his pitches all night, throwing slow curveballs and more and more slow curveballs," Rockies slugger Carlos Gonzalez said. "Then whenever he throws you a fastball, it doesn't matter if it's 89, it looks harder than that."
Wainwright pinpoints his May 9 start in Miami as the turning point when he began stepping back from a heavy reliance on his cutter. He was 2-3 with a 6.37 ERA in his seven starts up to that point, and he is 3-0 with just one run allowed over his last three starts spanning 20.1 innings -- with an ERA of 0.44.
"I want to see those hitters out there saying, 'What the heck is this guy trying to accomplish, throwing the whole kitchen sink out there,'" Wainwright said.
Part of what he's accomplishing is proving his detractors wrong.
"No matter how many times I keep telling people I'm sick and tired of hearing, 'He's not what he once was,' I've still got to prove it," Wainwright said. "I'm working on shutting those people up."
Owen Perkins is a contributor to MLB.com based in Denver. He covered the Cardinals on Saturday. This story was not subject to the approval of Major League Baseball or its clubs.