Johnson has new indelible Fenway memory
Nearly 5 years after being hit in face in Minors game, lefty throws shutout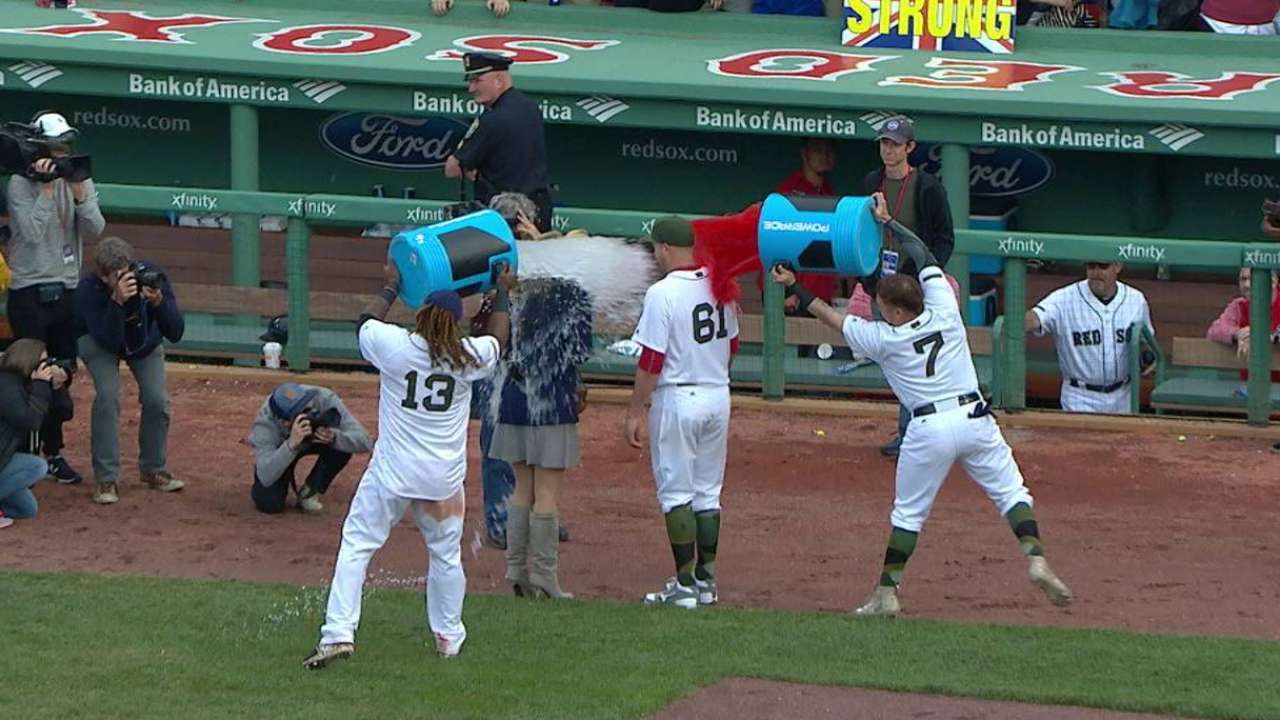 BOSTON -- Brian Johnson had to wait nearly five years to step back on the mound and pitch a game at Fenway Park. But in one sweet Saturday afternoon, the lefty replaced the worst memory of his professional career with his best.
Johnson fired a five-hit shutout to help the Red Sox down the Mariners, 6-0, in just the third start of his career. It was his first at Fenway, at least as a Major Leaguer.
The only other time Johnson had pitched in Boston was at the Futures at Fenway Game while pitching for the Class A Lowell Spinners, back on Aug. 18, 2012. The start lasted all of two pitches, as Johnson was struck on the face by a line drive and suffered a facial fracture.
"I don't think it has really hit yet, like I just told [manager] John [Farrell]," said Johnson. "It's a crazy thing to think about, walking off the field, when the last time I threw here was 2012 and I made two pitches, and then today I went nine innings, so it was pretty good."
This start for Johnson against the Mariners was a one-start cameo for the Red Sox, who needed to patch the rotation one more time during David Price's absence.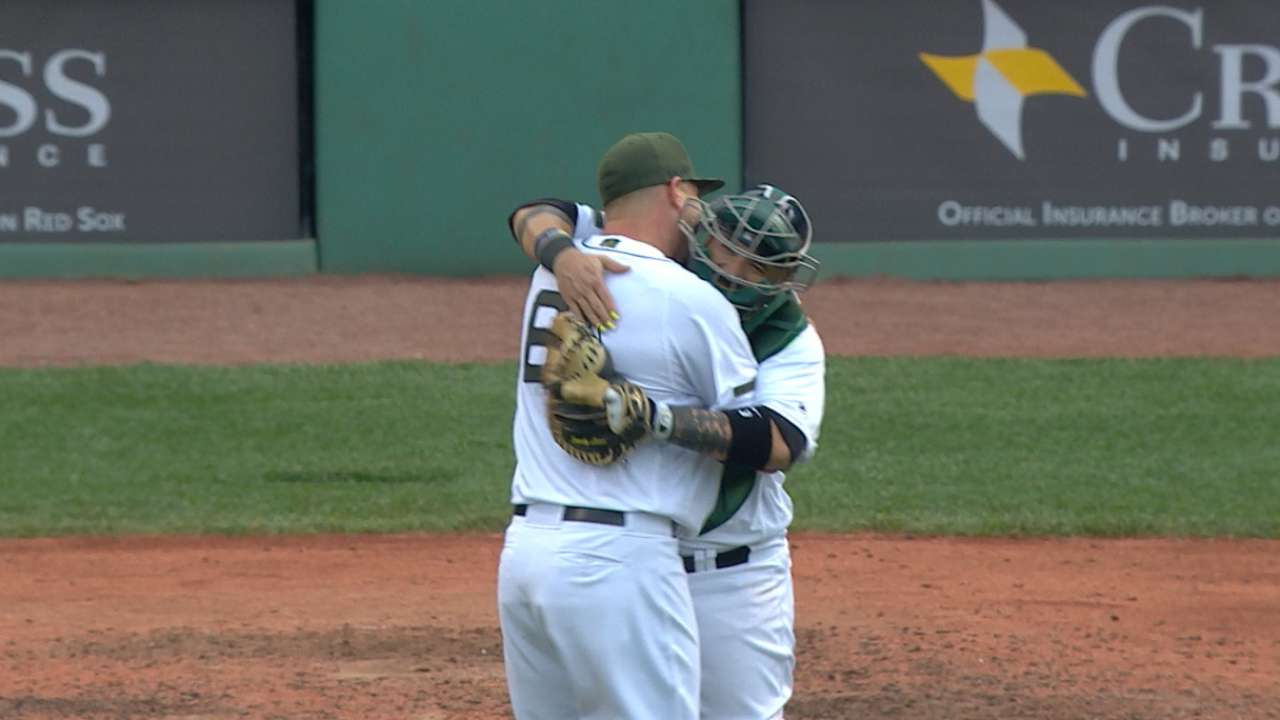 But the 26-year-old Johnson will go back to Triple-A with warm memories, and the confidence that he can pitch at the highest level. Next time the Red Sox need a starter, Johnson is most likely to get the call.
The left-hander carved up the Mariners in this one, walking none and striking out eight. The fact that he did so with a fastball that averaged 86.9 mph was a testament to his command.
"He had complete command of this game," said Farrell. "He was outstanding with first-pitch strikes. Just a great job of overall strike percentage, and just really happy for him as everyone is here, given all that he's come through and this was a game he was in complete control."
The line drive to the face in 2012 was not the only obstacle Johnson has had to overcome. He was carjacked and held at gunpoint in Florida in November 2015. Then in '16, Johnson took a medical leave from Pawtucket to be treated for anxiety and depression. In recent years, he also had to battle back from elbow woes.
With all this as a backdrop, you could understand why the Fenway crowd of 36,985 lit up with roars as Johnson took the mound for the ninth. They roared with each strike, as Johnson finished up the gem. And yes, they were also cheering loudly from the dugout.
"It wasn't just the coaches. [Chris] Sale, [David] Price, [Rick] Porcello, the entire team, everyone was on the top step," said Red Sox pitching coach Carl Willis. "He is such a good kid and has worked so hard."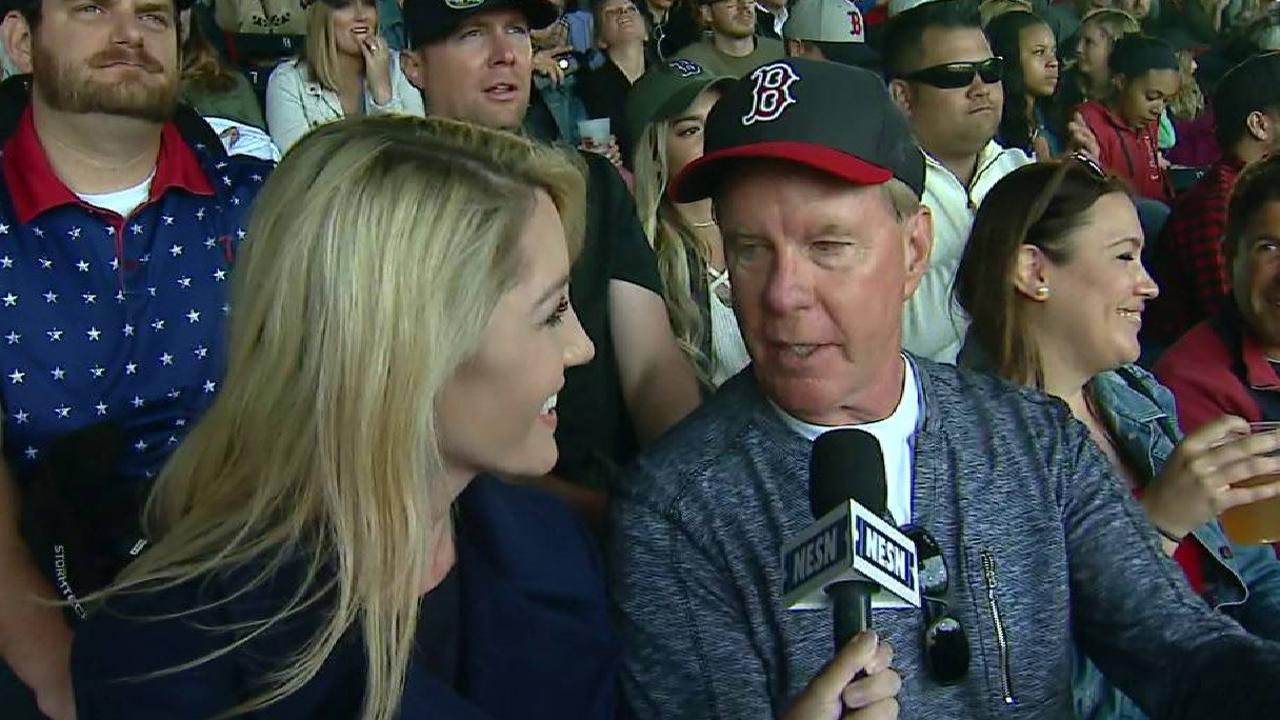 Johnson also had his own little cheering section in the stands, consisting of his father, his brother and his best friend. It was the first time Brian's dad, Billy -- a former football player at Florida State -- got to attend one of his son's starts for the Red Sox.
"Hopefully this is a night they can share as a special moment," said Farrell, who has had three sons play professional baseball.
As it turns out, there was a special father/son moment even before Johnson did his postgame interview.
"I hugged him, I went out there right after I came in and it was a great feeling," said Johnson.
Johnson, a former Florida Gator, also got a kick out of the fact that South Carolina alum Jackie Bradley Jr. played such a big part in the win, hitting a homer and making a trio of splendid catches.
"Yeah, I think the last time I threw a complete game was versus Jackie in the SEC tournament, so that's pretty cool," Johnson said.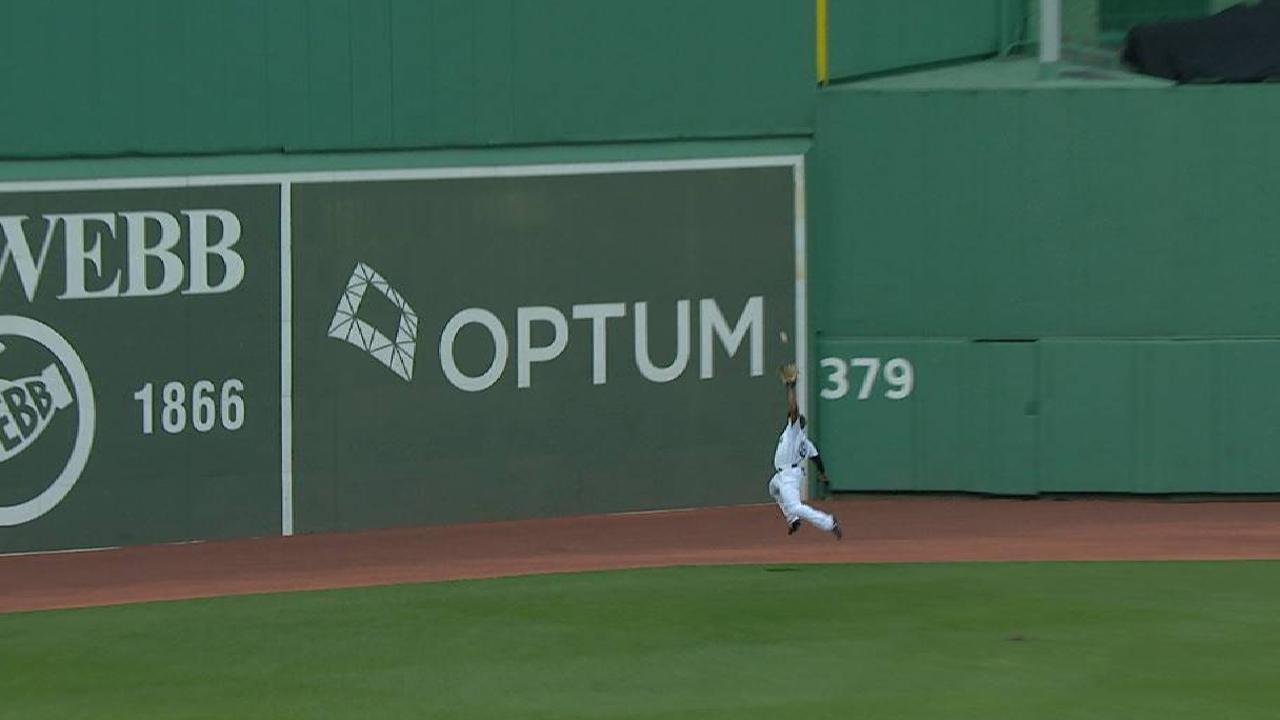 Fittingly, the final out of the game was Bradley racing to the gap in left-center to make a catch against Kyle Seager.
"Afterward, I just made sure I handed him the ball. It's an amazing accomplishment. I'm so happy for him," said Bradley.
Ian Browne has covered the Red Sox for MLB.com since 2002. Follow him on Twitter @IanMBrowne and Facebook. This story was not subject to the approval of Major League Baseball or its clubs.