McCarthy's gem cut short by knee tendinitis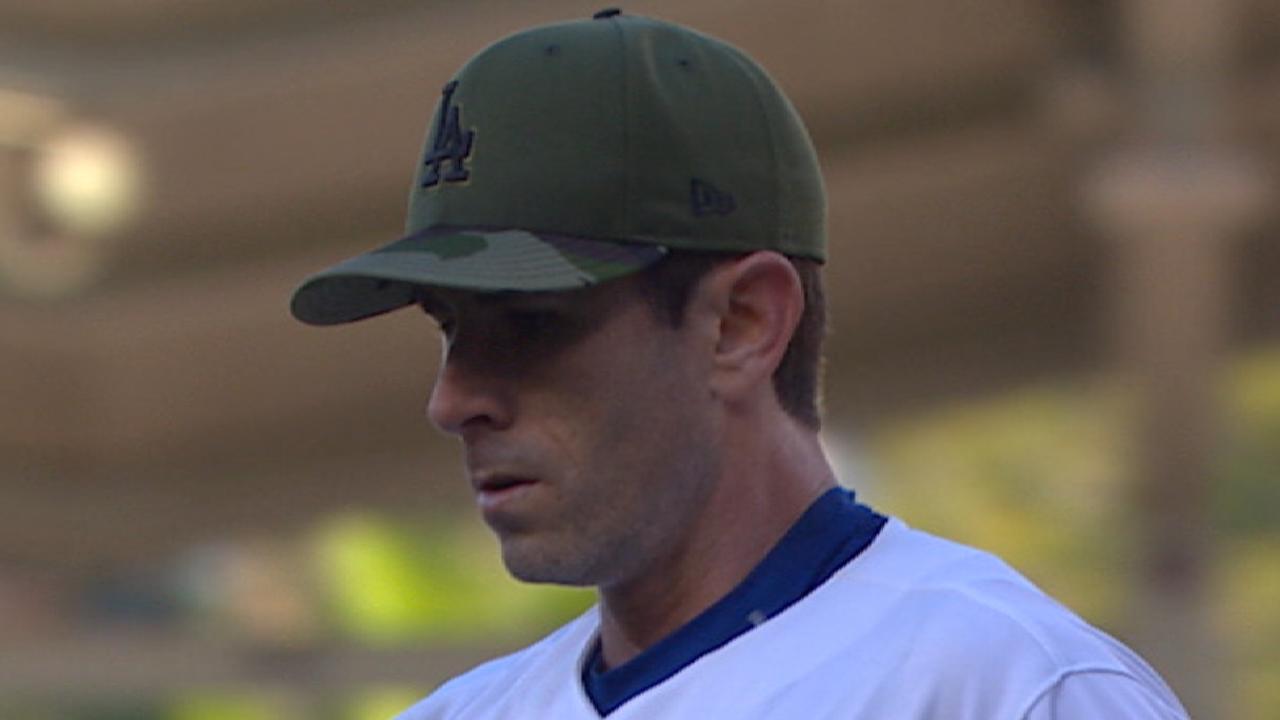 LOS ANGELES -- Dodgers right-hander Brandon McCarthy allowed only two hits over six innings in Saturday's 5-0 win over the Cubs, but he left after only 79 pitches because of a bout with right knee tendinitis.
Dodgers manager Dave Roberts said McCarthy told team trainers he had issues with the knee in his fourth inning. McCarthy would pitch two more innings before the Dodgers called on Ross Stripling in the seventh.
Following the game, McCarthy was sent for an MRI exam and was not available for comment.
"I think it's been something that's been lingering a little bit," Roberts said. "After the sixth, where he was at, for me it was an easy decision to not try to push it and potentially put him in harm's way."
Despite the soreness, McCarthy had six strikeouts and faced three over the minimum.
"Brandon has been very efficient," Roberts said. "The command of his mix is very apparent, getting it in on the lefties. I liked the fastball in the zone, the breaking ball when he needed it."
McCarthy's next scheduled start would be on Thursday in the Dodgers' four-game series against the Cardinals.
Joshua Thornton is a reporter for MLB.com based in Los Angeles. This story was not subject to the approval of Major League Baseball or its clubs.