Utley rewarding Roberts' faith in him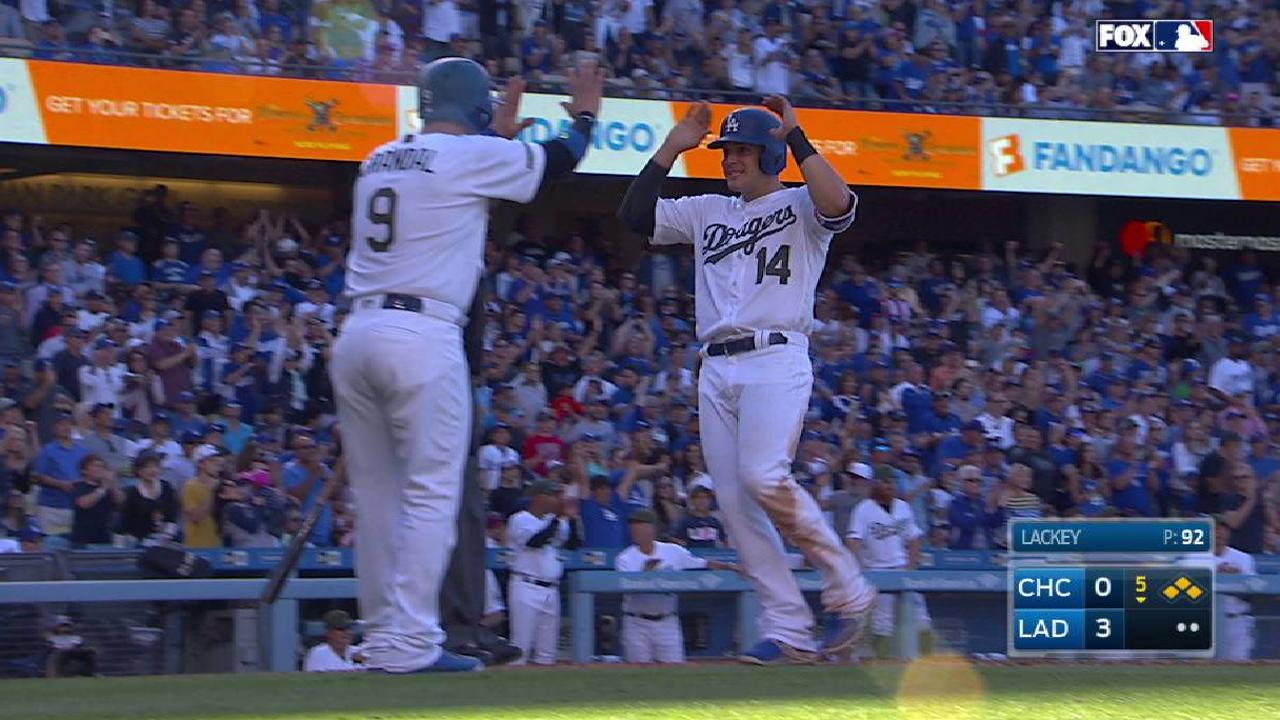 LOS ANGELES -- Despite Chase Utley's rough start to the season, Dodgers manager Dave Roberts was never worried about the 15-year veteran.
With second baseman Logan Forsythe forced out of the lineup after fracturing his right toe, Utley was thrust into a starting role.
However, he struggled mightily in April, posting a .122 batting average.
Now, Utley is showing why Roberts was never concerned about him.
Entering Saturday's matchup with the Cubs, Utley was batting .326 with nine RBIs and a .400 on-base percentage since May 9, and he had homered in back-to-back games for the first time since Sept. 27-28. He followed that up with two hits and three RBIs in a 5-0 Dodgers win.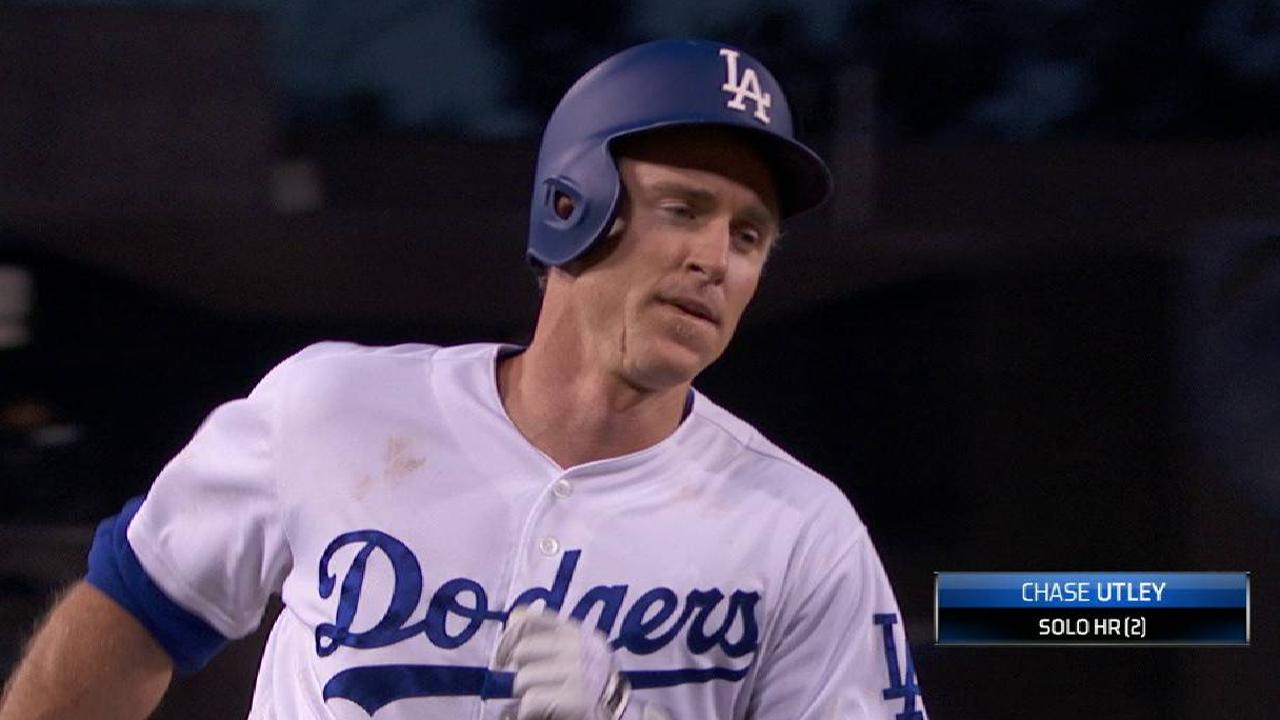 "He's swinging the bat well and helping us win games," Roberts said. "Even when he wasn't swinging the bat like he would've liked, he was still helping us win baseball games.
"If you look at our roster, he was here to fill certain voids and to add depth, and he understands that."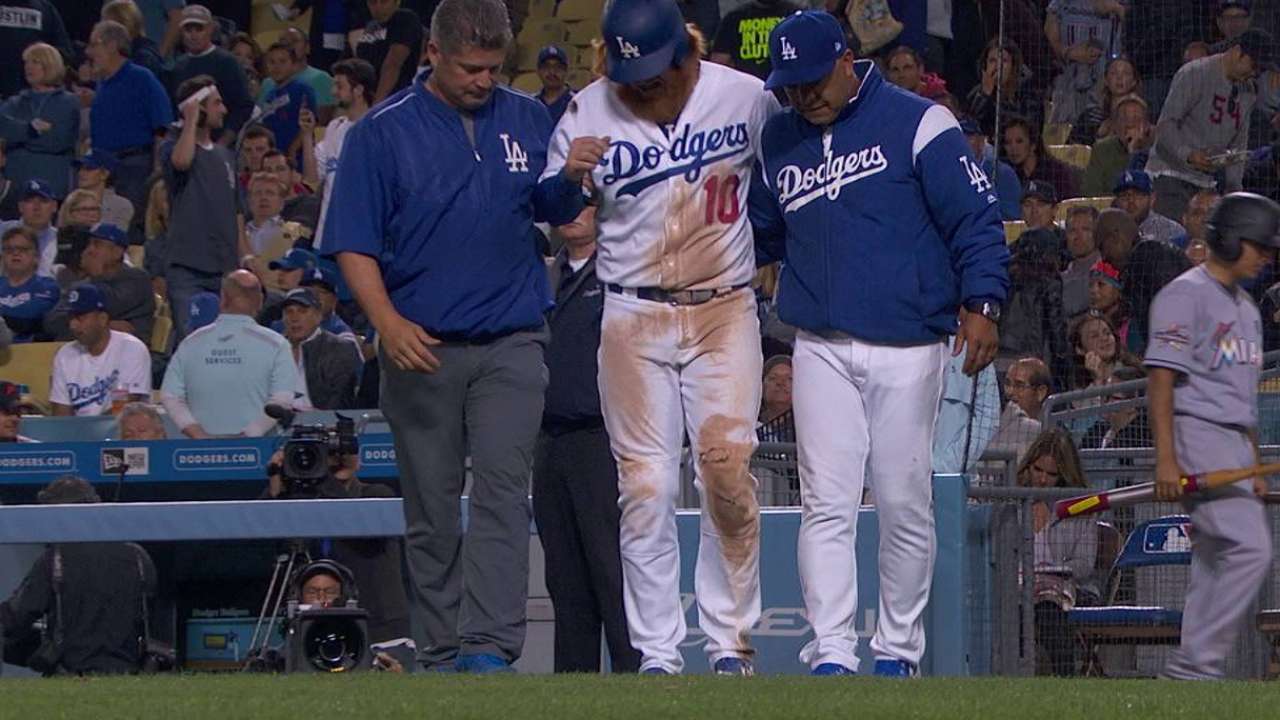 Dodgers not rushing Turner
Dodgers third baseman Justin Turner could return the lineup next week. Turner was placed on the 10-day disabled list on May 19 after injuring his right hamstring.
"Maybe toward the ends of the road trip might be realistic," Roberts said. "It's really contingent on how he feels. We're not going to rush him."
The Dodgers open a seven-game road trip through St. Louis and Milwaukee on Monday.
Roberts said Turner will likely go on a rehab assignment in the Minor Leagues before rejoining the Dodgers.
Rotation set for St. Louis
The Dodgers will not shuffle their rotation for their upcoming series against St. Louis.
Rich Hill, Kenta Maeda, Alex Wood and Brandon McCarthy, respectively, are scheduled for the four-game set.
Joshua Thornton is a reporter for MLB.com based in Los Angeles. This story was not subject to the approval of Major League Baseball or its clubs.