Angels activate Morin from DL, option Wright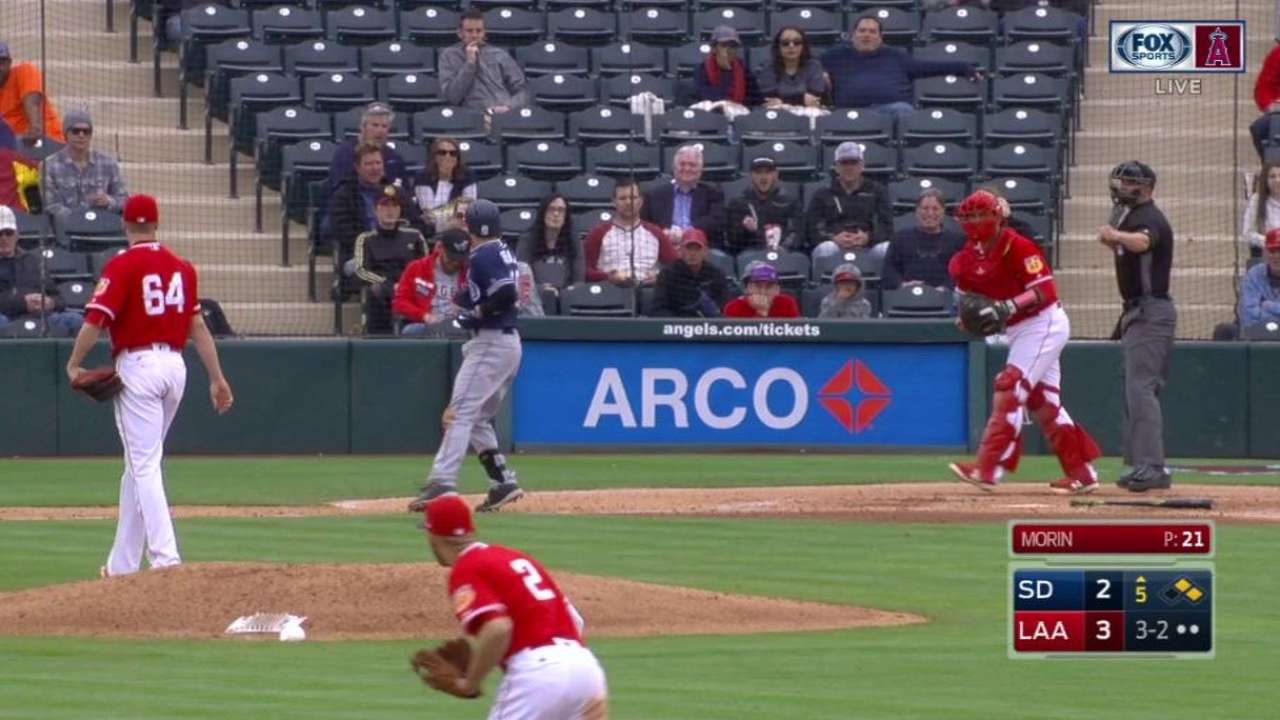 MIAMI -- Just yesterday, Angels manager Mike Scioscia thought he had Tuesday's starter in place. Barring anything unforeseen, Daniel Wright was going to be the guy. But when you have as many injuries to the staff as the club has experienced, nothing is written in stone.
Prior to Saturday's game at Marlins Park, the Angels optioned Wright to Triple-A Salt Lake and activated right-hander Mike Morin, who was one of a laundry list of pitchers recently and still currently on the disabled list. Morin went on the 10-day DL last month with neck tightness.
Morin pitched one perfect inning with two strikeouts in his lone rehab outing for Triple-A Salt Lake on Wednesday.
Wright appeared in four games (two starts) for the Angels this season, posting a 0-1 record with a 5.19 ERA. The 26-year-old right-hander yielded 10 earned runs over 17 1/3 innings with 11 strikeouts and seven walks.
So who does that leave Scioscia to send to the mound on Tuesday?
"It won't be Daniel Wright," Scioscia said.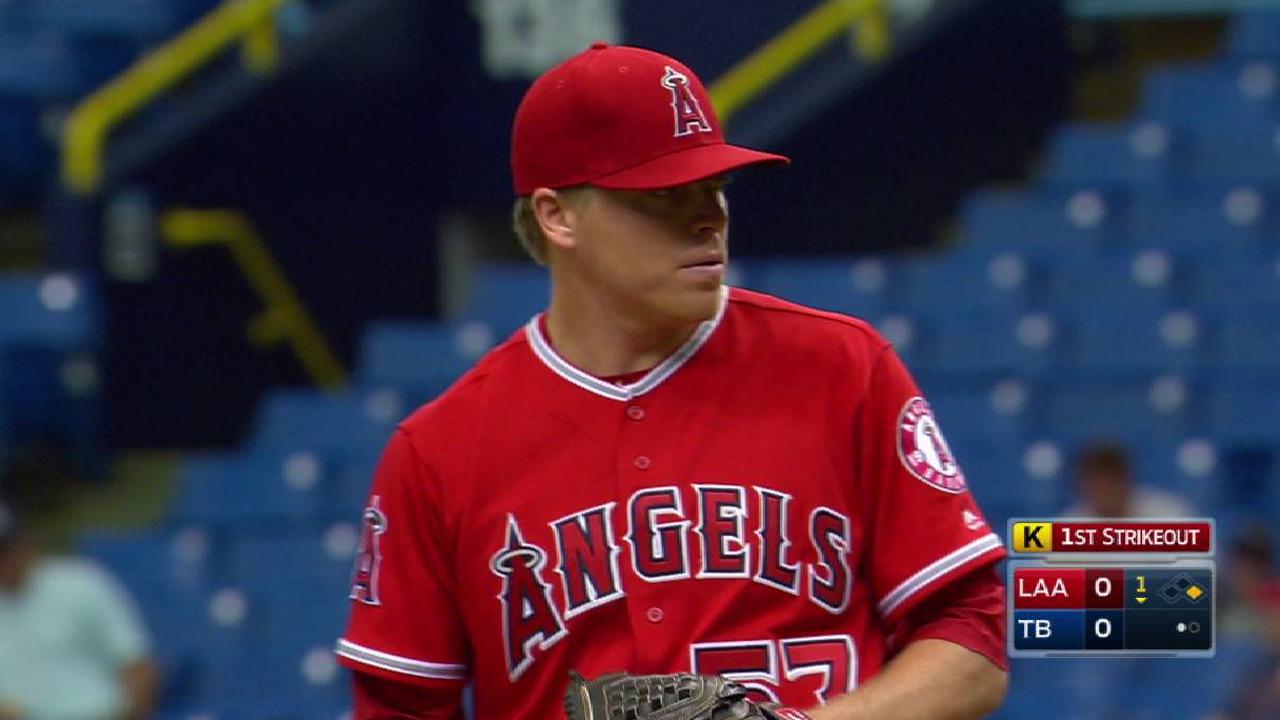 So Scioscia will likely send a spot starter to the mound on Tuesday. He said he has gotten positive feedback on Morin, however.
"Real good reports on his stuff," Scioscia said. "So he's ready to come back out here and throw the ball to his capabilities."
Morin last pitched for the Angels on April 19 at Houston. In four relief appearances for the Halos this season, Morin has given up eight hits, including two homers, and six runs over 6 2/3 innings. He has struck out three and hasn't walked a batter.
Last season, Morin appeared in 60 games for the Angels, compiling a 2-2 record and a 4.37 ERA with 49 strikeouts.
The Angels still have eight pitchers on the DL. The team ranks second in the Majors with 21 pitchers used in 2017. Another could be added to that list on Tuesday.
Alex Meyer won't be eligible to come off the DL until later in the week. The right-hander is on the 10-day DL with back spasms. But Scioscia said that Meyer is close to returning.
"He's doing better," said Scioscia, who added that a start next week isn't out of the question. "We'll read it and see where he is."
Despite the rash of injuries, Scioscia said he believes it is the staff that has kept the Angels at a competitive level. With an ERA of 3.65 since April 15, the Angels' rotation leads the American League during that span. Entering Saturday, Halos starters rank fifth in the A.L. with 259 strikeouts for the season.
"We've pitched well," Scioscia said. "We've done a good job of pitching considering when you look at some of the guys that are not in the roles that we anticipated. They're either banged up or maybe they're not doing what we thought."
Right-hander Cam Bedrosian, on the 10-day DL with a right groin strain, faced hitters for the first time on Saturday at the extended spring training facility in Arizona. He is nearing a possible rehab assignment.
Glenn Sattell is a contributor to MLB.com based in Miami. This story was not subject to the approval of Major League Baseball or its clubs.