Brewers sign Cuban prospect Martinez Jr.
Club pays $800,000 for 17-year-old outfielder/first baseman
MILWAUKEE -- The Brewers made it official on Saturday, announcing a deal with 17-year-old Cuban outfielder and first baseman Ernesto Martinez Jr., made possible by a trade with the Orioles last month.
Martinez's $800,000 bonus fell under the 2016-17 signing period. The Brewers acquired $885,300 of extra funds for that period in the April trade that sent relief pitcher Damien Magnifico to Baltimore.
"Our scouting staff did a great job identifying and evaluating Ernesto," said Brewers assistant GM Matt Arnold in a statement. "Mark [Attanasio, the Brewers' principal owner] and [GM] David [Stearns] have been very supportive of our international scouting efforts, and this signing is consistent with that message.
"Ernesto comes from a baseball family and understands the challenges ahead. He is a very smart player and plans to work very hard to reach his goal of becoming a Major League player."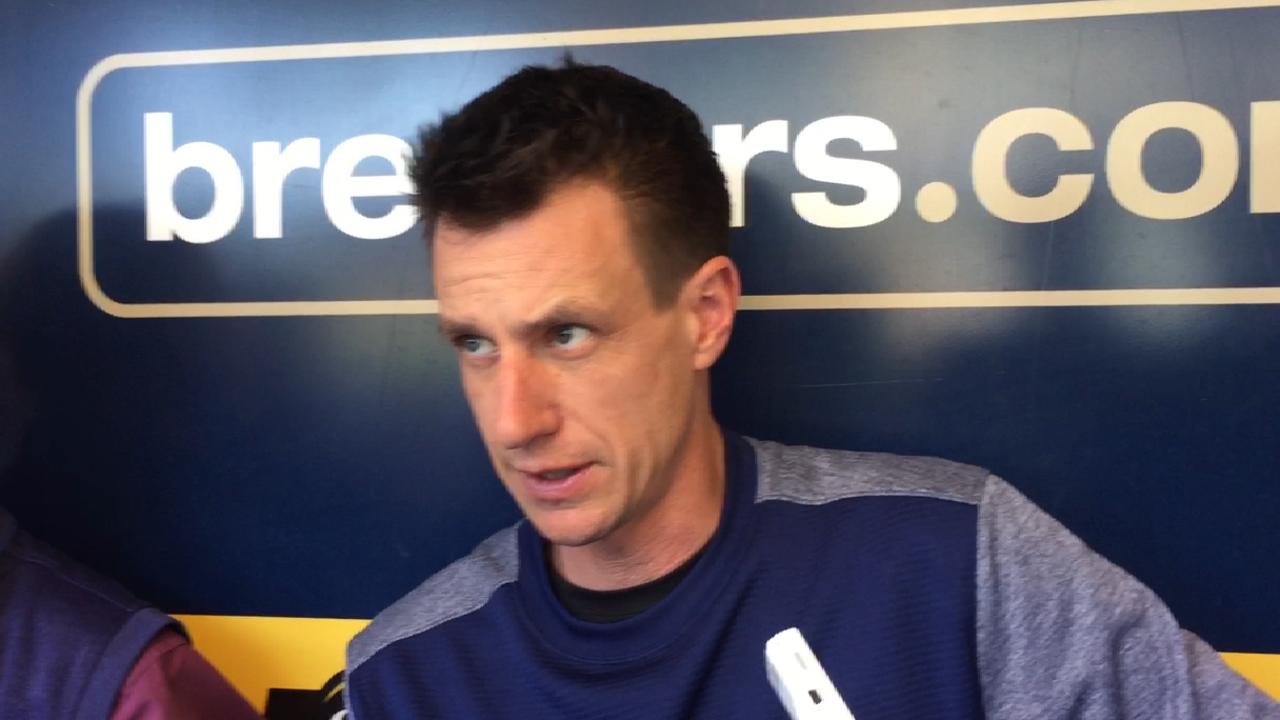 Martinez, a 6-foot-6 left-handed hitter, was born June 20, 1999 in Holguin, Cuba. He played for Team Cuba in the 2014 U-15 World Championship before leaving the island for France, where his father played professionally, and joined the French national team that participated in the 2017 World Baseball Classic Qualifier.
He had been training in San Pedro de Macoris, Dominican Republic since the fall at a facility run by former Major Leaguer Fernando Tatis.
Martinez was at Miller Park on Friday to undergo a physical exam, and was in uniform with the Brewers during early batting practice.
"The more the better," said Brewers manager Craig Counsell. "He is very impressive, physically, and for a young kid he has a good head on his shoulders as well. He has some English down, which for a young man from Cuba is pretty incredible.
"He was a pleasure to meet and talk to. I think his father played professional baseball, and you kind of got that sense from him, that there was baseball in him."
Martinez is expected to begin his pro career in the Dominican Summer League, which opens play June 3.
Adam McCalvy has covered the Brewers for MLB.com since 2001. Follow him on Twitter @AdamMcCalvy, like him on Facebook and listen to his podcast. This story was not subject to the approval of Major League Baseball or its clubs.