Goldschmidt shows expert skills on basepaths
First baseman has 12 stolen bases through first 50 games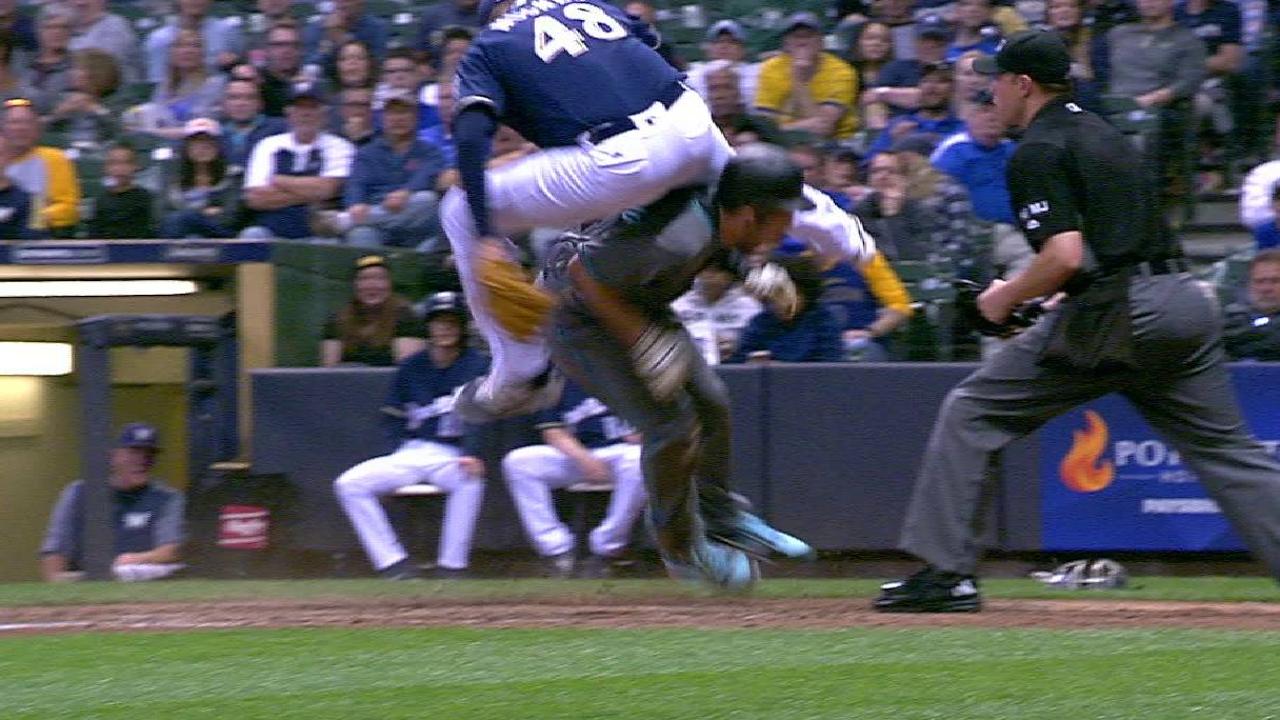 MILWAUKEE -- As a two-time National League Silver Slugger and National League Gold Glove Award-winner, D-backs first baseman Paul Goldschmidt is known around the Major Leagues for his top-notch hitting and fielding abilities.
But the four-time National League All-Star has stepped up another area of his game -- baserunning, a skill that is helping the D-backs grind out wins in close games.
Goldschmidt is on pace to pass his career-high stolen base total that he set last season, where he swiped 32 bags. With 12 stolen bases through 51 games, he leads the D-backs and is tied for fourth in the National League with Jonathan Villar. Goldschmidt has been particularly successful stealing third, converting 10 consecutive attempts since the start of last season.
"It's just trying to see a situation where I think my chances are pretty good. I've been able to be successful in those times I've been thrown," Goldschmidt said. "It's important to get to that next base no matter how you can do it."
Goldschmidt's crafty baserunning provided the D-backs with an eighth-inning insurance run in their 4-0 win over the Brewers on Thursday. He led off with a double to center field, stole third in the next at-bat and scored on a wild pitch from reliever Jared Hughes.
While he's found success stealing third this season, Goldschmidt said his strategy hardly differs when he attempts to steal second or home.
"There's probably a little more anticipation stealing third, but there's some of that about stealing second, too. Honestly, they're pretty similar -- you have your preparation and you're trying to be smart," Goldschmidt said.
In the D-backs' 8-6 win over the White Sox on Wednesday, Goldschmidt scored from second on Chris Owings' single to right fielder Avisail Garcia -- a play first base coach Dave McKay credits to Goldschmidt's tight turns off the bag.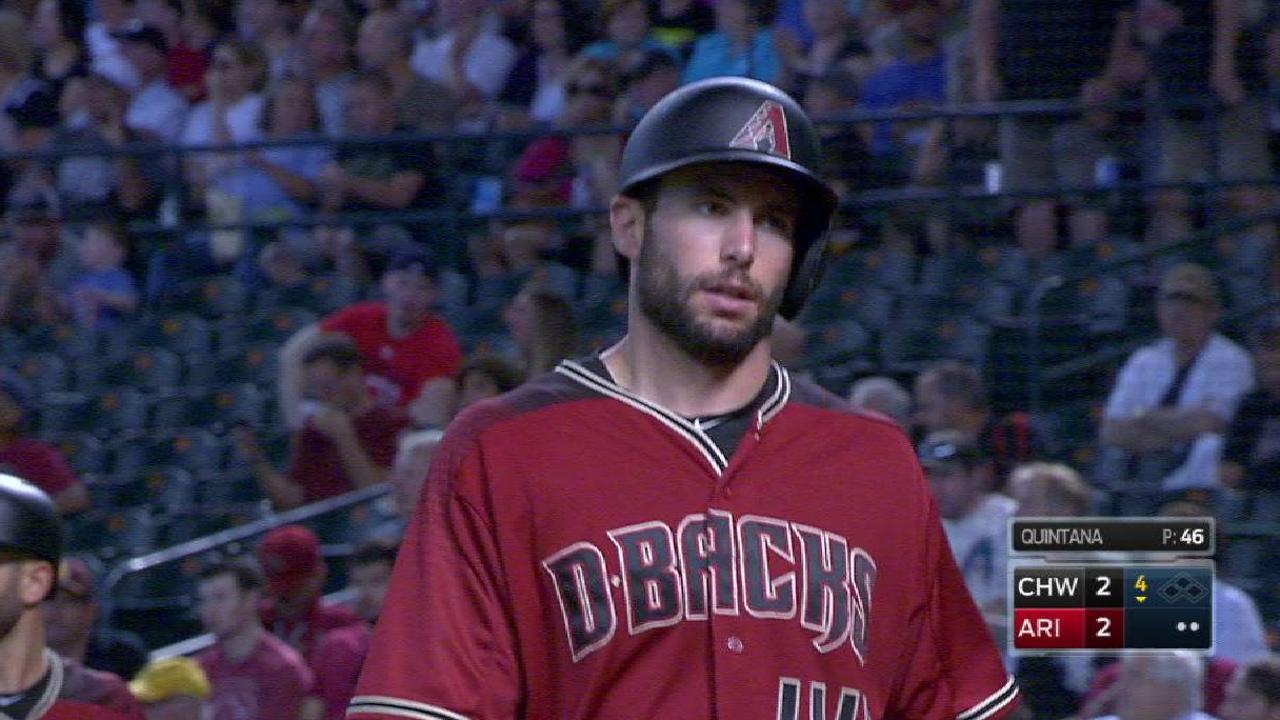 "The right fielder was playing shallow and that right fielder has got a very strong arm and we're told not to challenge him," said McKay, who has worked with Goldschmidt since 2014. "Well, [Goldschmidt] scored on him and the only reason he scored is because of his turn. If you look at his turn on video, you'll see it never even touched the grass, it stayed on the dirt, which is almost unheard of."
According to McKay, the Diamondbacks organization places a large emphasis on baserunning during Spring Training every year. He said the D-backs have a "baserunning day" on the fourth day of camp, where they focus on improving players' running techniques.
McKay sees baserunning as an underrated element of Goldschmidt's game. But Goldschmidt's success navigating the bags isn't surprising to D-backs manager Torey Lovullo.
"He's such a complete player that what he does on the field really doesn't surprise me anymore," Lovullo said. "It's parts of the game that he pays attention to that you would never expect him to be as passionate about it as he is and that translates every single time he steals a base."
Carson Mason is an associate reporter for MLB.com based in Milwaukee. This story was not subject to the approval of Major League Baseball or its clubs.