Villar may slide out of leadoff for time being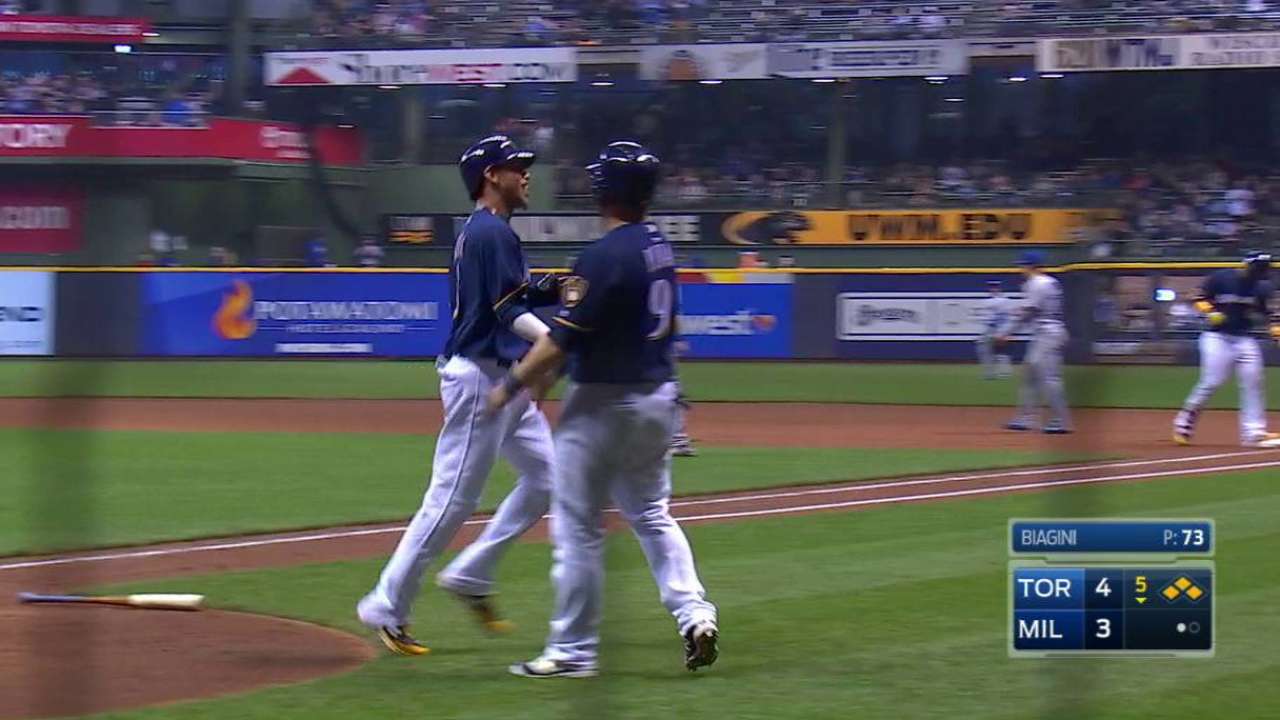 MILWAUKEE -- It's getting too late in the season to say "it's early," so Jonathan Villar's days batting leadoff for the Brewers may be numbered.
Manager Craig Counsell is considering dropping the slumping Villar from the top spot when Villar returns to the lineup for Sunday's series finale against the D-backs at Miller Park. He was on the bench at the start of Saturday's game with a .213/.285/.330 slash line, representing a precipitous drop from his .285/.369/.457 marks a year ago.
"I would say we're not at the start of the season anymore," said Counsell, who had previously preached patience with Villar, saying it was worth waiting for a dynamic offensive player to shake his early-season rust. "He hasn't got on track, certainly, to the level he was last year.
"He's still going to be in there; if there's anything I'm throwing around in my mind it is maybe moving him down in the lineup for a little stretch here to see if we can get him going in a different place in the lineup."
Counsell was poised to do exactly that one week ago, when Villar was penciled in as the six-hole hitter for a game against the Cubs that was rained out. The next day, Villar was hitting leadoff again.
Villar entered Saturday tied for fifth in the Majors with 60 strikeouts, but of greater concern was the low on-base percentage. Villar's .293 OBP while batting leadoff is third-worst among Major Leaguers with at least 100 plate appearances in that spot.
"It's an important spot in the lineup. That's the guy who hits most," Counsell said. "Johnny did it last year about as well as you could have somebody do it, and checked every single box you'd want from a guy in that spot in the lineup, like very few players in baseball can do. Maybe no players. He is the guy that we want up there in that spot because he can do so many things to help you win, but the biggest thing is we've got to get on base from that spot.
"That's No. 1. We have to get on base from that spot."
Adam McCalvy has covered the Brewers for MLB.com since 2001. Follow him on Twitter @AdamMcCalvy, like him on Facebook and listen to his podcast. This story was not subject to the approval of Major League Baseball or its clubs.