Hoying shaken up after tremendous catch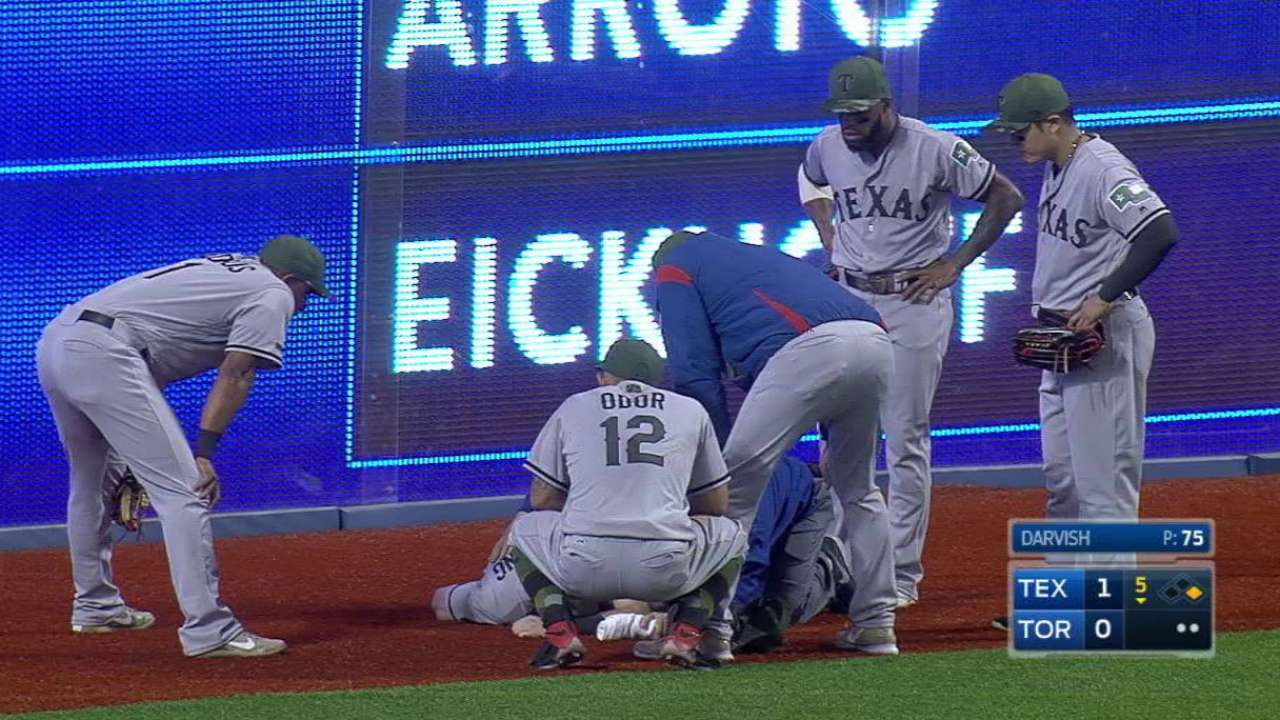 TORONTO -- Rangers center fielder Jared Hoying robbed Kevin Pillar of extra bases and a possible RBI on Saturday, tracking down a ball just shy of the wall before crashing into it at full speed.
With a runner on first, Pillar connected on a 393-foot drive that forced Hoying to cover 98 feet in just 5.4 seconds, topping out at a maximum per-second speed of 29.1 feet. Statcast™ graded the play as a three-star catch with a 71 percent catch probability.
Hoying was barely able to brace himself before hitting the wall and looked to be in considerable pain after holding on for the out. The Texas training staff and outfielders quickly gathered, but Hoying was able to remain in the game.
Keegan Matheson is a reporter for MLB.com based in Toronto. This story was not subject to the approval of Major League Baseball or its clubs.