Two pitches get Darvish in trouble vs. Toronto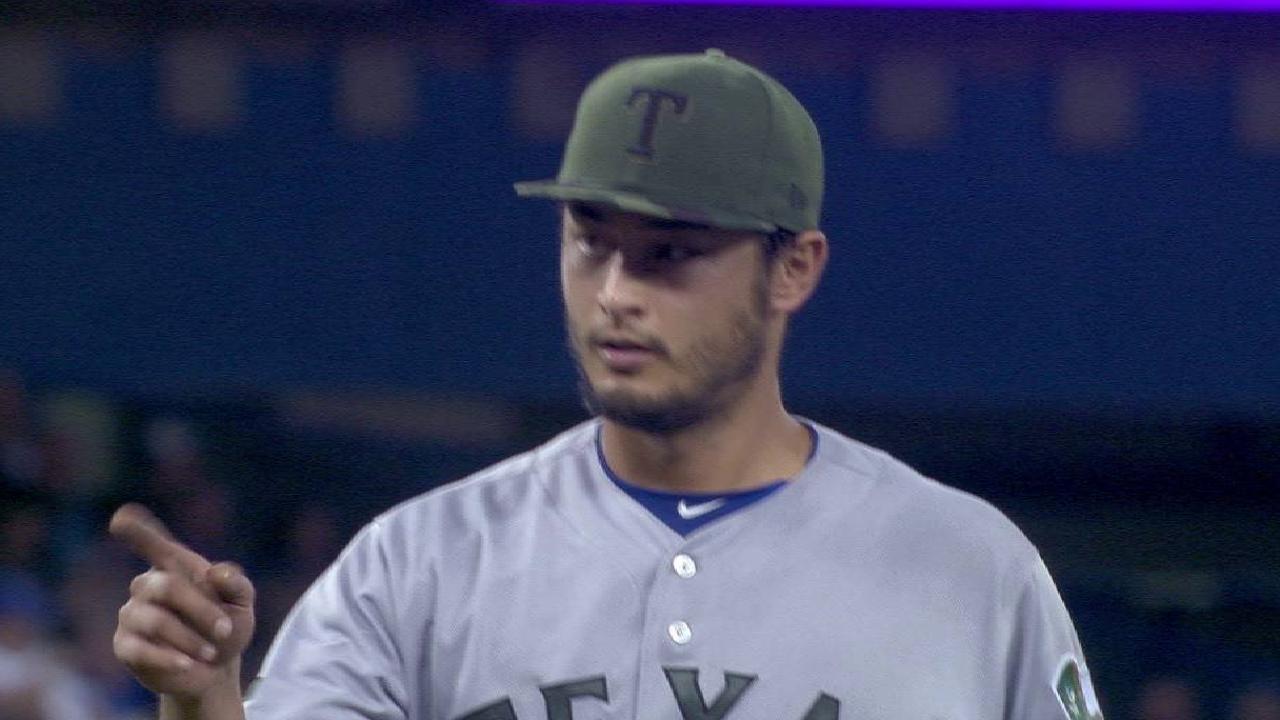 TORONTO -- Two pitches made all the difference for Yu Darvish on Saturday afternoon in the Rangers' 3-1 loss.
After not allowing a hit until the fourth inning, Darvish ran into trouble in the fifth, when a pair of hanging sliders hurt him. One of them was thrown to Jose Bautista, who smacked a three-run home run, accounting for Toronto's entire offense.
"I thought Darvish threw the ball extremely well," said Texas manager Jeff Banister after the game. "One inning, the fifth inning, got away from him a little bit. It was a couple of hanging sliders."
Darvish had kept Bautista under wraps through the veteran slugger's first two at-bats, forcing a flyout and lineout to center field. Those outs convinced Darvish to go back to his slider, which he felt would give him the advantage.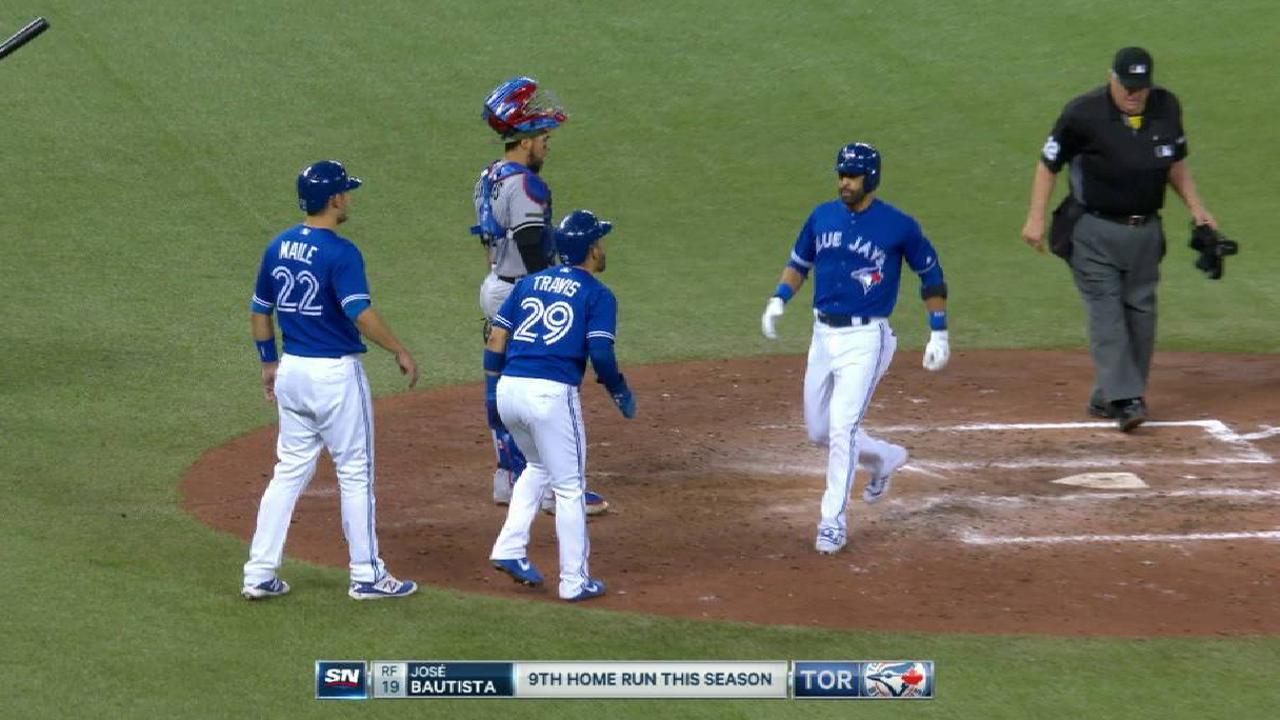 "In the previous at-bat to Bautista, I was getting a reaction like I didn't think he was seeing the curveball or slider because he was moving back a little when I threw," Darvish said, through an interpreter. "So I was trying to get ahead of the count with my slider, but just didn't execute the pitch."
Devon Travis got the other hanging slider, and he lined it to center for a base hit, putting runners on first and third for Bautista. Travis' single left the bat at 101.5 mph, while Bautista's homer was 101.6 mph.
These sliders were at the center of Darvish's strategy throughout the game, and it began with the very first batter he faced. Darvish hit Kevin Pillar with a hard four-seam fastball to open the game, and he hit Russell Martin an inning later with a two-seam fastball. The hit batters weren't intentional, but the aggressive inside pitch placement was.
"I think I was effective going in," Darvish said. "That makes my slider even better when I don't think they're trying to dive in to reach the slider."
Beyond those two pitches, Banister was impressed with what he saw from Darvish in terms of his fastball velocity and confidence around the zone through six innings of work.
"It was two pitches," Banister said, "and sometimes that's how this game works."
Keegan Matheson is a reporter for MLB.com based in Toronto. This story was not subject to the approval of Major League Baseball or its clubs.