Cespedes plays six innings in Class A game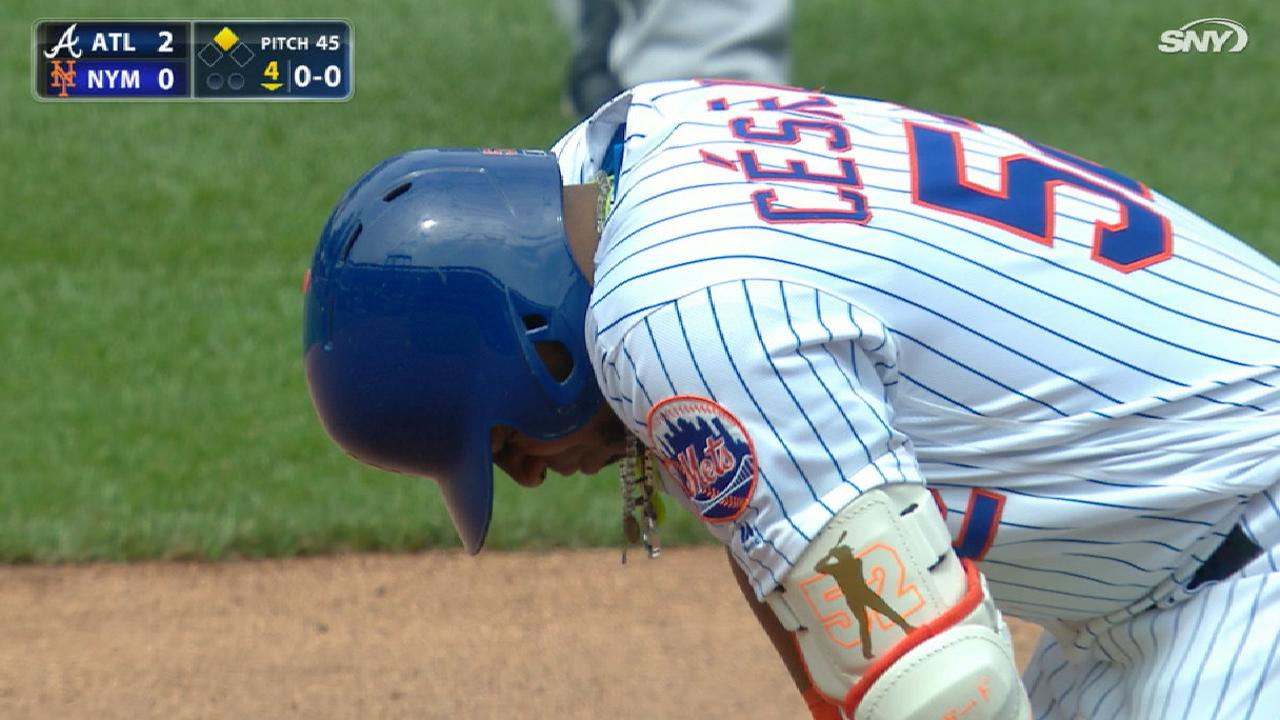 Mets star outfielder Yoenis Cespedes took the first step in his rehab journey back to the big leagues Friday, playing six innings in left field for Class A Advanced St. Lucie. Cespedes went 0-for-2 with a walk and a run scored in St. Lucie's 5-2 victory over Clearwater.
"It was good to get back on the field today," Cespedes said. "It's been really hard being away from the team. I look forward to hopefully getting back to New York soon."
Cespedes has been on the disabled list with a strained left hamstring since April 28, after leaving the field the previous day in the Mets' 7-5 loss to the Braves. This is Cespedes' second stint on the DL with a leg injury in two seasons after missing 14 games with a right quad issue last summer.
When asked earlier this week when Cespedes might return to the Mets, manager Terry Collins said: "We're hoping soon. I'd like to put a date and timetable on it, but he'll dictate that in how he feels after he starts playing. I'm hoping that certainly in the next few days, he will be ready to come back."
Cespedes, 31, was batting .270 with six home runs and 10 RBIs in 75 plate appearances before being placed on the disabled list. The outfielder is in the first year of a four-year, $110 million deal he signed with New York last offseason.
Matt Kelly is a reporter for MLB.com based in New York. Follow him on Twitter at @mattkellyMLB. This story was not subject to the approval of Major League Baseball or its clubs.