Centeno, Jankowski sent back to Triple-A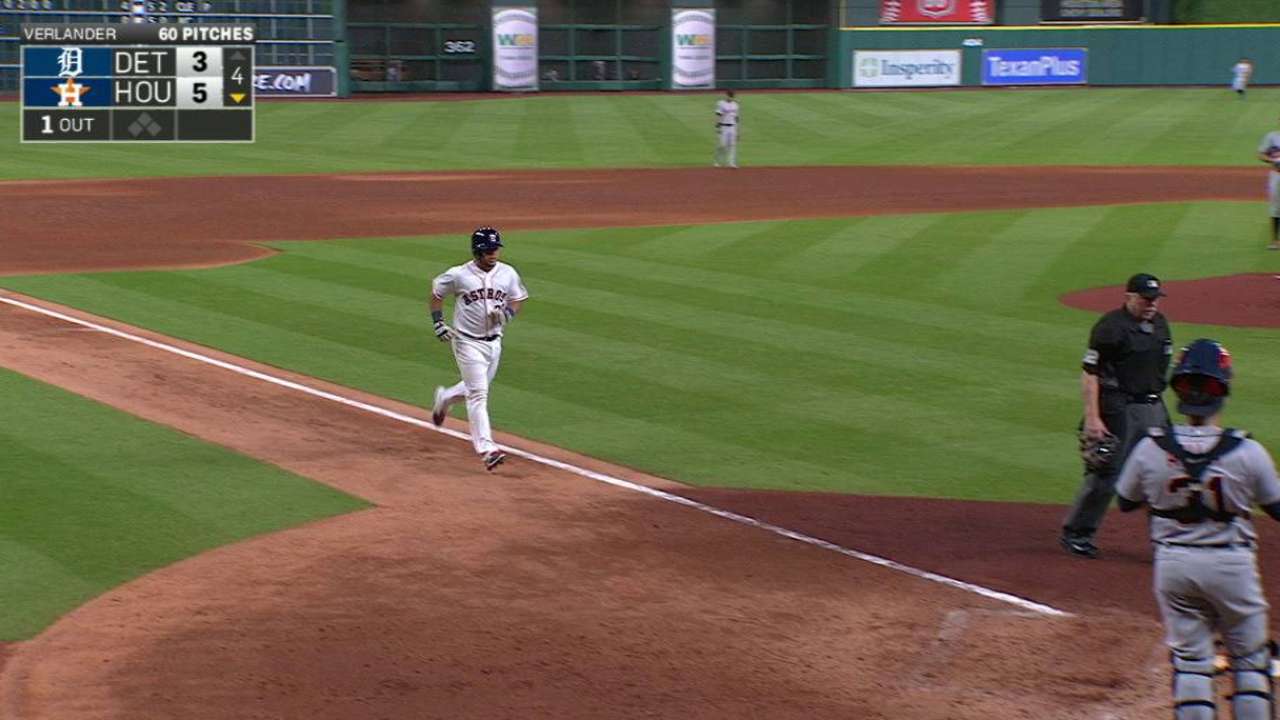 HOUSTON -- With ace Dallas Keuchel (neck) and catcher Brian McCann (concussion) coming off the disabled list on Saturday, the Astros optioned catcher Juan Centeno and reliever Jordan Jankowski to Triple-A Fresno on Friday.
In his week with Houston, Centeno became the first player to hit home runs in each of his first two games with the Astros.
Jankowski, in a one-inning relief appearance, allowed two runs and two hits with three strikeouts on Wednesday.
"It's been good, man. To be on a winning team, and this is a great group of guys, it's awesome," Centeno said on Thursday. "Just very thankful they gave me a chance to do my best. Whatever happens, happens, and I'll just be ready to play."
Christian Boutwell is a reporter for MLB.com based in Houston. This story was not subject to the approval of Major League Baseball or its clubs.