Struggling Sano comes up empty in loss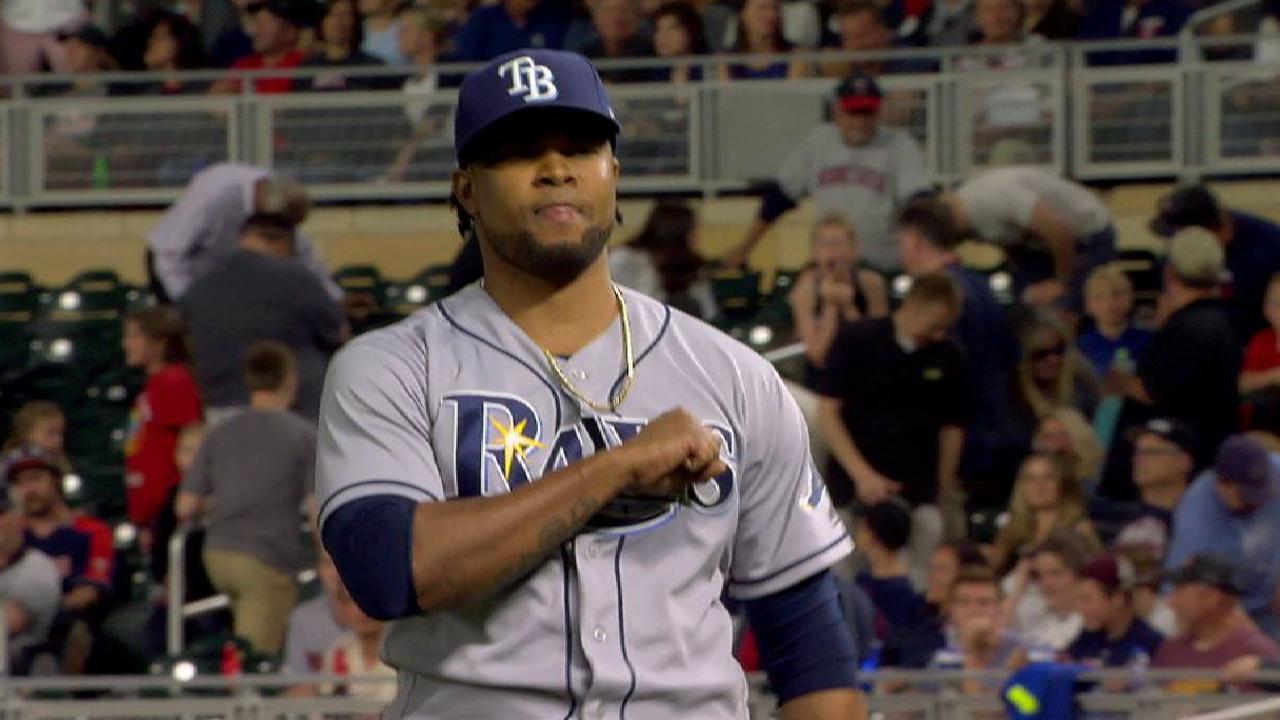 MINNEAPOLIS -- Regardless of the recent circumstances, it was about as ideal of a situation as the Twins could ask for.
The team's most impactful hitter, Miguel Sano, came to the plate representing the tying run in the eighth inning of Friday's 5-2 loss to the Rays. After Minnesota chased Tampa Bay righty Chris Archer from the game, Sano had a chance to serve as the hero with two on and two outs.
"We were able to plate a couple and got the tying run in the eighth inning. We stayed with the game," Minnesota manager Paul Molitor said.
Instead, Sano saw four cutters from reliever Alex Colome and whiffed on three of them to bring the fans at Target Field back to their seats.
The brief moment of suspense was silenced with Sano's fourth strikeout of the night in as many trips to the plate. The previous three were courtesy of Archer, who recorded 11 strikeouts. It marked the fourth time in the last five games that Archer has whiffed at least 11 batters.
"He's really tough, you have to have a plan with him," the Twins' Kennys Vargas said. "But his fastball was good tonight and his breaking pitch. He was great tonight."
But once the team finally got to the bullpen, it was unable to capitalize. And it highlighted a recent slump for the team's slugging third baseman.
Sano has struck out in his last seven at-bats. For the night, he record seven swinging strikes, including four on the slider. He took just one called strike -- a slider -- against the Rays.
"Right now, for whatever reason, he's pulling off those sliders a little more than what we had seen earlier," Molitor said. "Just over the past couple games. Everyone goes through those stretches, where success becomes a little bit harder to achieve."
Perhaps even more concerning, Sano continues to struggle at the plate at Target Field. After Friday's loss, Sano has a .253/.387/.437 line compared to .343/.436/.776 on the road.
Molitor is confident Sano will sort it out.
"I know he's going to work at it and start trying to stay on the ball a little bit better," Molitor said. "Hopefully it will give him a better chance, because when he puts it in play good things happen."
Shane Jackson is a reporter for MLB.com based in Minneapolis. This story was not subject to the approval of Major League Baseball or its clubs.