Gallardo's gutsy effort for naught in shutout
Righty keeps Mariners in it, but offense continues to scuffle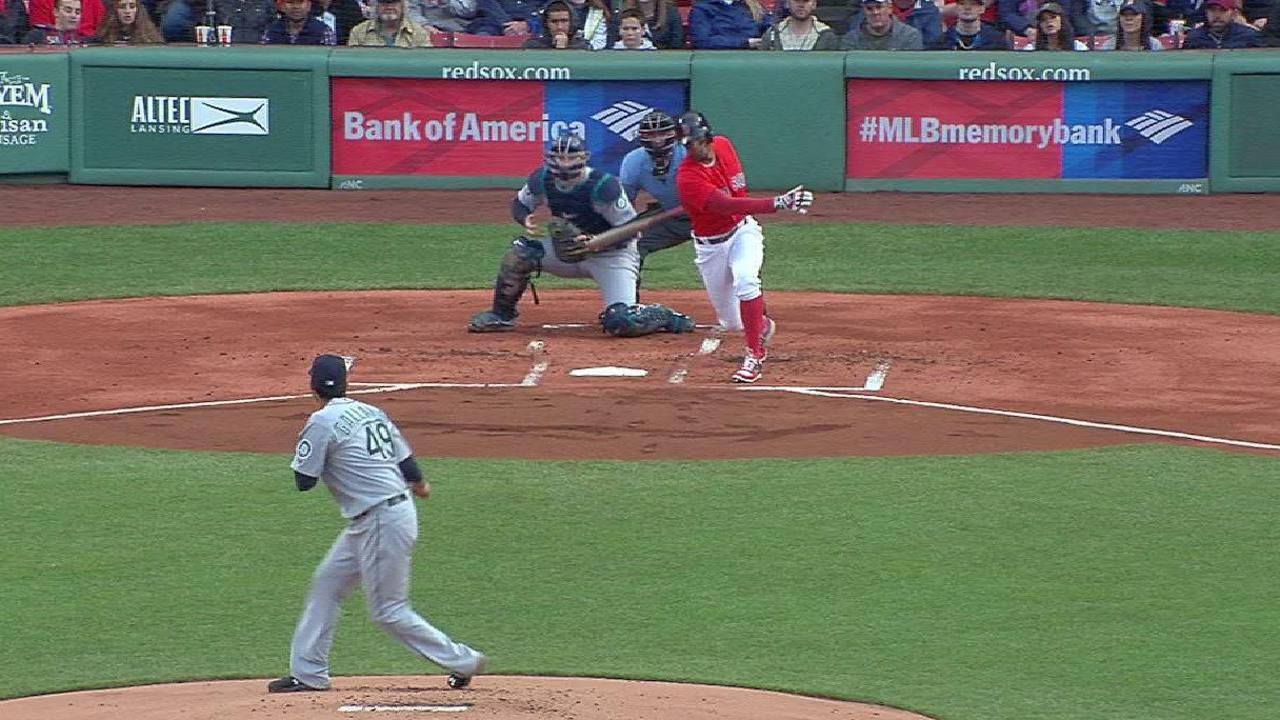 BOSTON -- With their offense in a nasty slump, the margin for error these days for the Mariners' injury-plagued rotation is razor thin. And while Yovani Gallardo battled valiently through a seemingly endless stream of runners in scoring position Friday, that wasn't nearly enough to overcome another lackluster night from the bats as Seattle lost, 3-0, in the series opener at Fenway Park.
The Mariners have scored just nine runs over their past seven games. Combined with a rash of injuries to their rotation, that's a lethal combination as they fell to 1-6 in that stretch and 21-28 on the year.
Gallardo bounced back from his worst outing of the year last weekend against the White Sox to limit Boston to three runs in 5 1/3 innings, but it was a scramble drill most of the way, as he gave up seven hits and six walks in falling to 2-5 with a 5.76 ERA.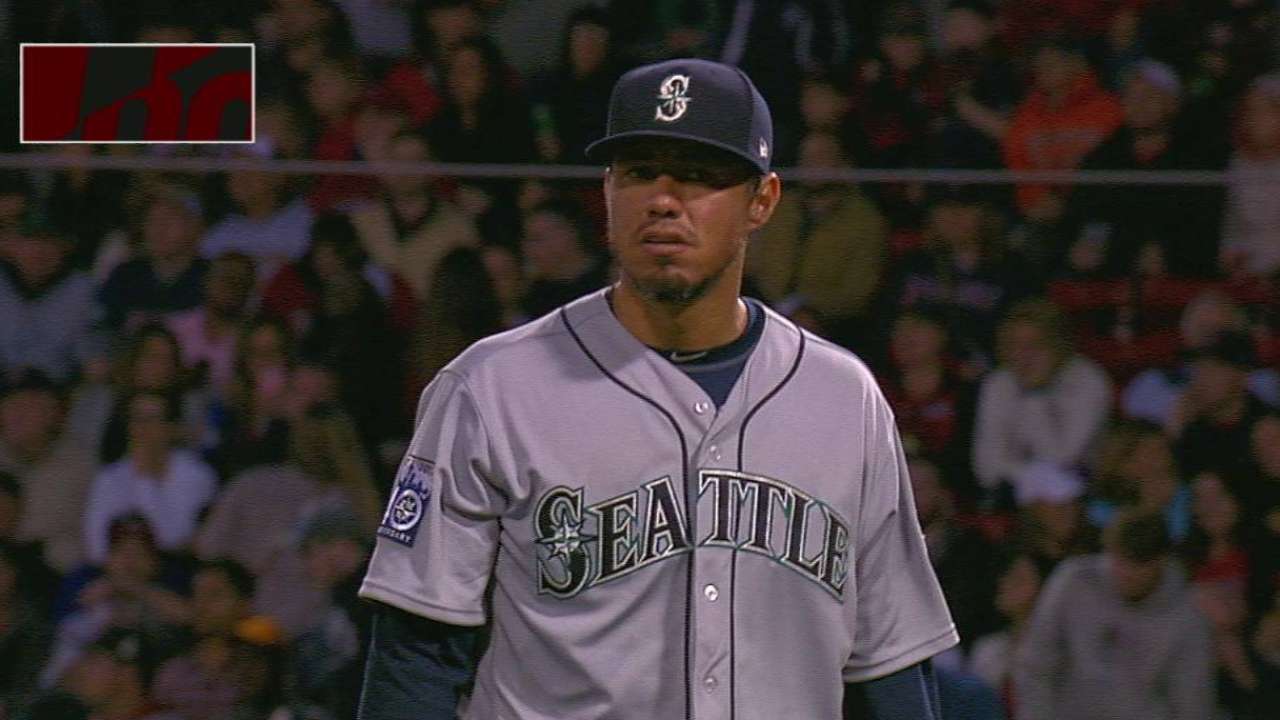 "It was kind of a crazy game with the nasty weather," manager Scott Servais said after the teams played through a heavy rain for much of the way. "Gallardo hung in there and tried to battle through it the best he could. They didn't really have any big hits to drive guys in. We let a few in. It was disappointing in that regard."
Gallardo retired the Red Sox in order in the first, but had to work through runners in scoring position in the next four innings. The 31-year-old minimized the damage extremely well, allowing just one run despite allowing six hits and three walks along with having two outfield errors from the second through fifth innings.
The Red Sox were 0-for-6 with runners in scoring position in those first five frames while stranding seven runners. Unfortunately for Seattle, the Mariners were 0-for-6 with RISP in the same stretch and never did manage to dent the plate.
But Gallardo couldn't quite keep the high-wire act going in the sixth when he allowed an infield single and two walks to load the bases with one out, then uncorked a wild pitch that allowed Josh Rutledge to scamper home from third. Another walk to Mookie Betts reloaded the bases and brought Dan Altavilla out of the bullpen.
Altavilla's first pitch bounded off catcher Mike Zunino's glove for a passed ball to allow another run, and the rookie added a fourth walk of the inning to fill the bags one more time before getting Hanley Ramirez on a flyout to left to keep the score at 3-0.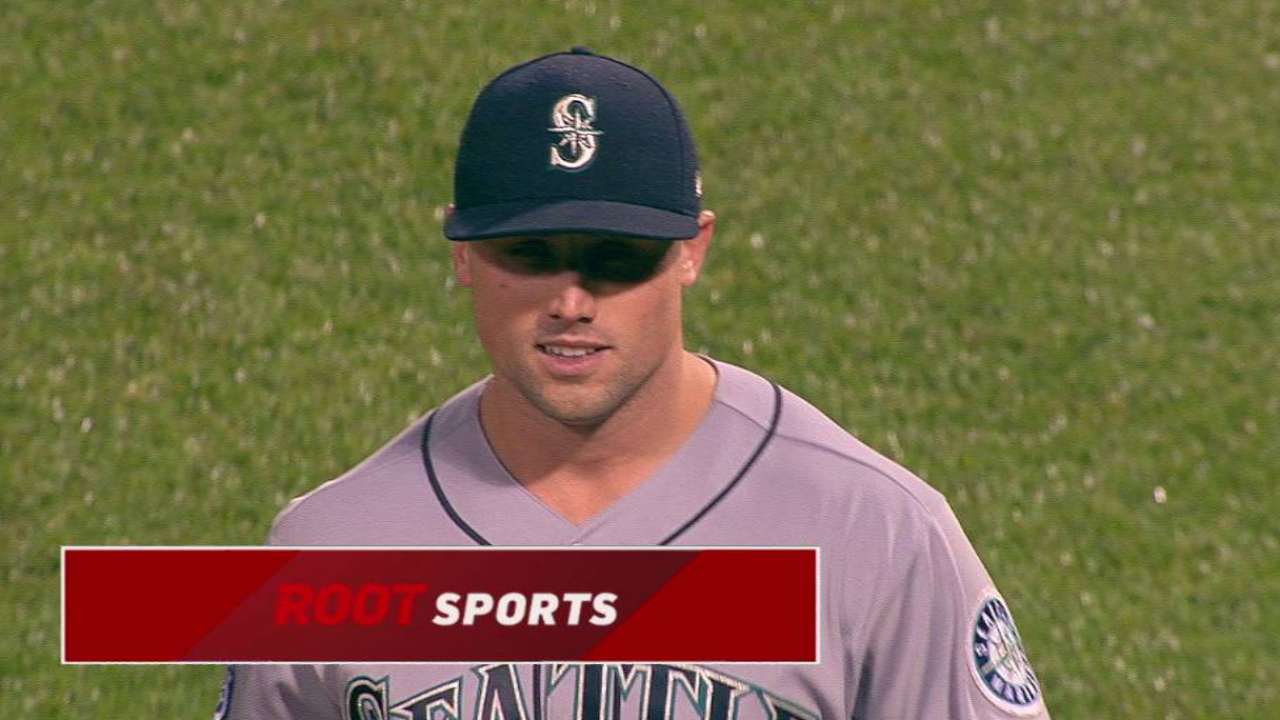 "It definitely was a battle the whole night," Gallardo said. "Obviously my command wasn't consistent, but I made pitches when I had to. That first run was a pretty good pitch [Ramirez] hit down the line, then two ground balls to manufacture a run. There's not much you can do about that.
"Then in the sixth, infield hit, a walk and then the catcher hits it just soft enough where we were unable to turn two. It's just things like that. If he hits the ball a little harder, it's an easy double play. Then you've got two outs and you're out of that inning."
But little things add up to big things when the margin of error is slim.
Greg Johns has covered the Mariners since 1997, and for MLB.com since 2011. Follow him on Twitter @GregJohnsMLB. This story was not subject to the approval of Major League Baseball or its clubs.