Clevinger foiled by KC homers on changeups
CLEVELAND -- Indians starter Mike Clevinger was in good shape to pick up his third win of the season after three strong innings in Friday night's 6-4 loss to the Royals, as the right-hander worked with a four-run lead at the start of the fourth. But he exited in the sixth with the score tied at 4.
Clevinger only faced two over the minimum through his first three innings, allowing two hits and recording three strikeouts. However, Clevinger made a couple mistakes in the next two innings that the Royals used to their advantage. Brandon Moss connected for a three-run homer in the fourth and Mike Moustakas hit the tying home run in the fifth before Clevinger issued a leadoff walk in the sixth.
"It's a shame because I thought he threw the ball pretty well," Indians manager Terry Francona said. "On two changeups that both of them he kind of yanked across the plate, kind of went right into Moss' swing path. And it's a shame because he really -- I think he had six strikeouts and only the one walk. That was the last hitter he faced. But you know, the damage was done."
Both of the home runs that Clevinger allowed were on changeups, which he said has been his most consistent pitch. Moss' home run came on a pitch low and out of the zone, while Moustakas' homer came on a pitch right down the middle of the plate.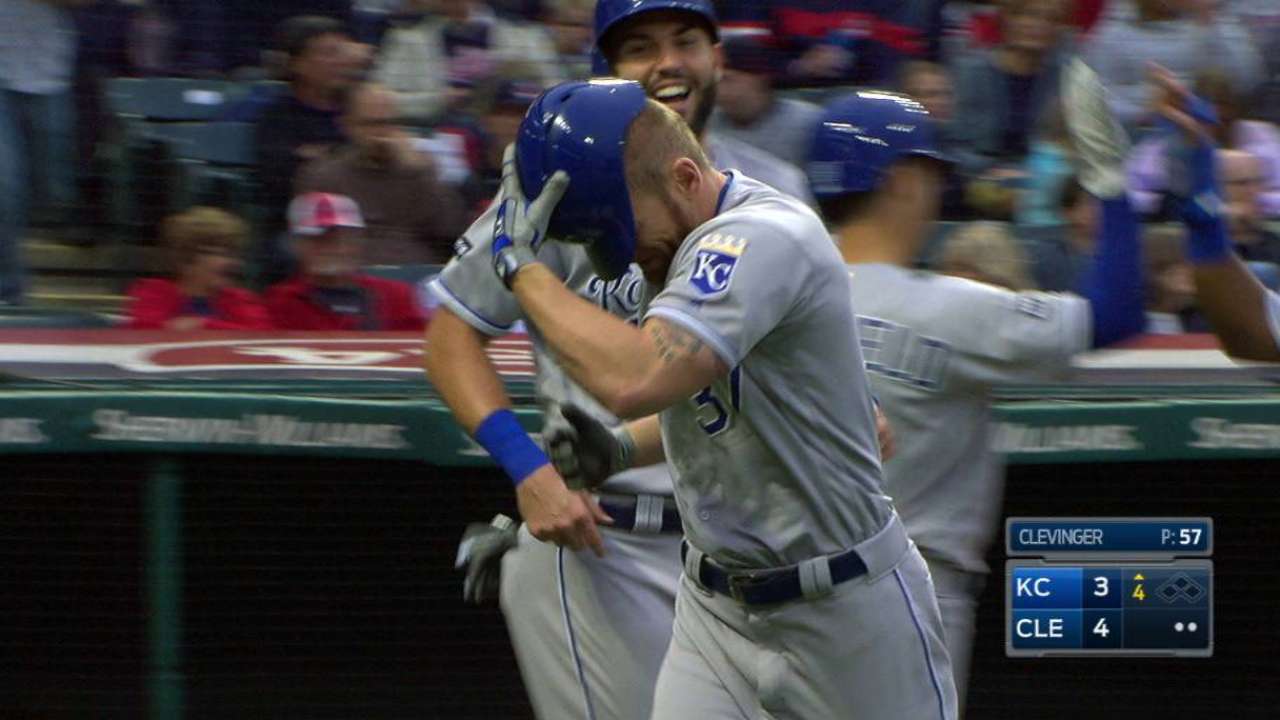 "It was an inconsistent day with that pitch," Clevinger said. "That pitch stuck out to me. I just didn't find consistency throughout the game. I'd get some good movement, some good bite, throw it wherever I wanted to, and then I noticed it would start trickling back over the plate, not getting the same bite at the end."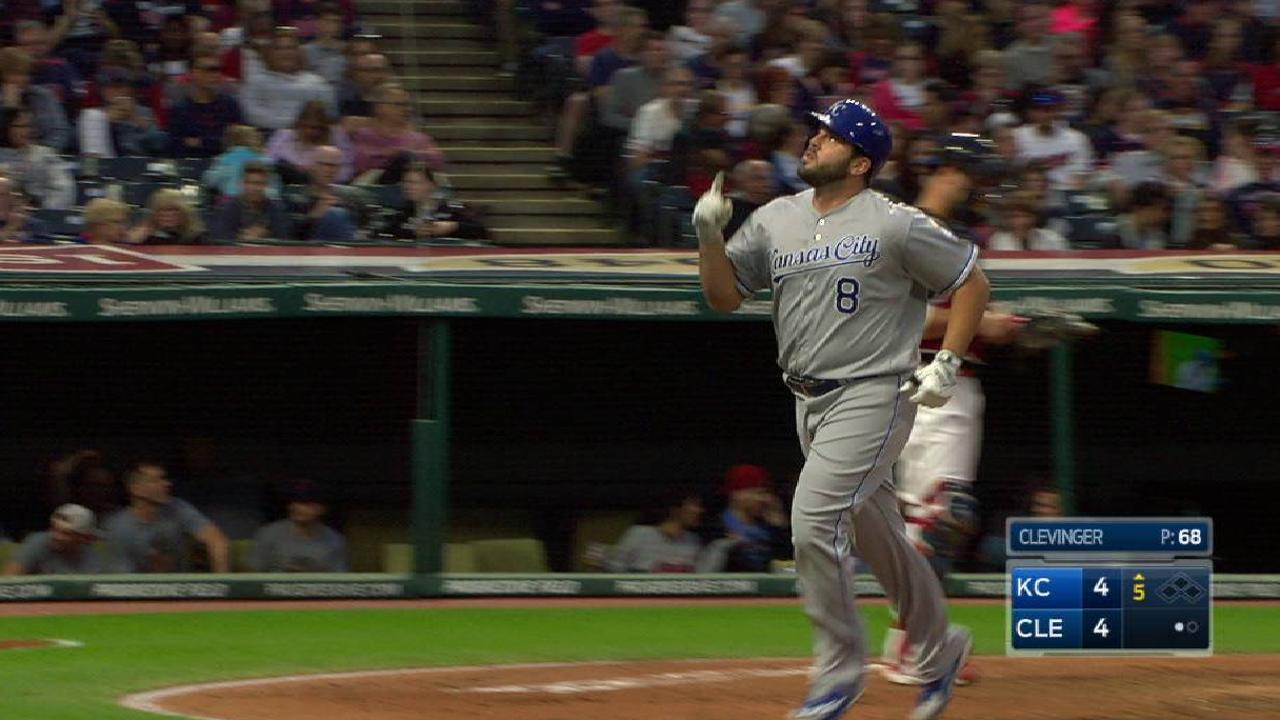 Clevinger was recalled from Triple-A Columbus earlier this month to pitch in place of Corey Kluber, who was placed on the 10-day disabled list with a back injury. In his first three starts, the 26-year-old Clevinger allowed just three runs -- he did not yield a run in two of those starts -- on six hits with 18 strikeouts and posted a 1.59 ERA.
Friday's outing ended in a no-decision for Clevinger, as he went five-plus innings and allowed four runs on eight hits with one walk and six strikeouts.
"That's the hardest pill to swallow," Clevinger said on not being able to maintain the 4-0 lead. "You feel like you're letting down your family in there. They had something going and I kind of slowed it down, and then not just slowed it down, but gave up the lead."
Clevinger said that he can take some positives from his time in the Majors going forward.
"Limiting hard contact has been a plus for me," he said. "I think each time I go out there, it's been better aggression, better attacking."
William Kosileski is a reporter for MLB.com based in Cleveland. This story was not subject to the approval of Major League Baseball or its clubs.